Hello my lovelies!
Fresh and absolutely divine… This is what I think of this scallop and passion fruit carpaccio.
You have to try it and let me know…
The recipe, Chef!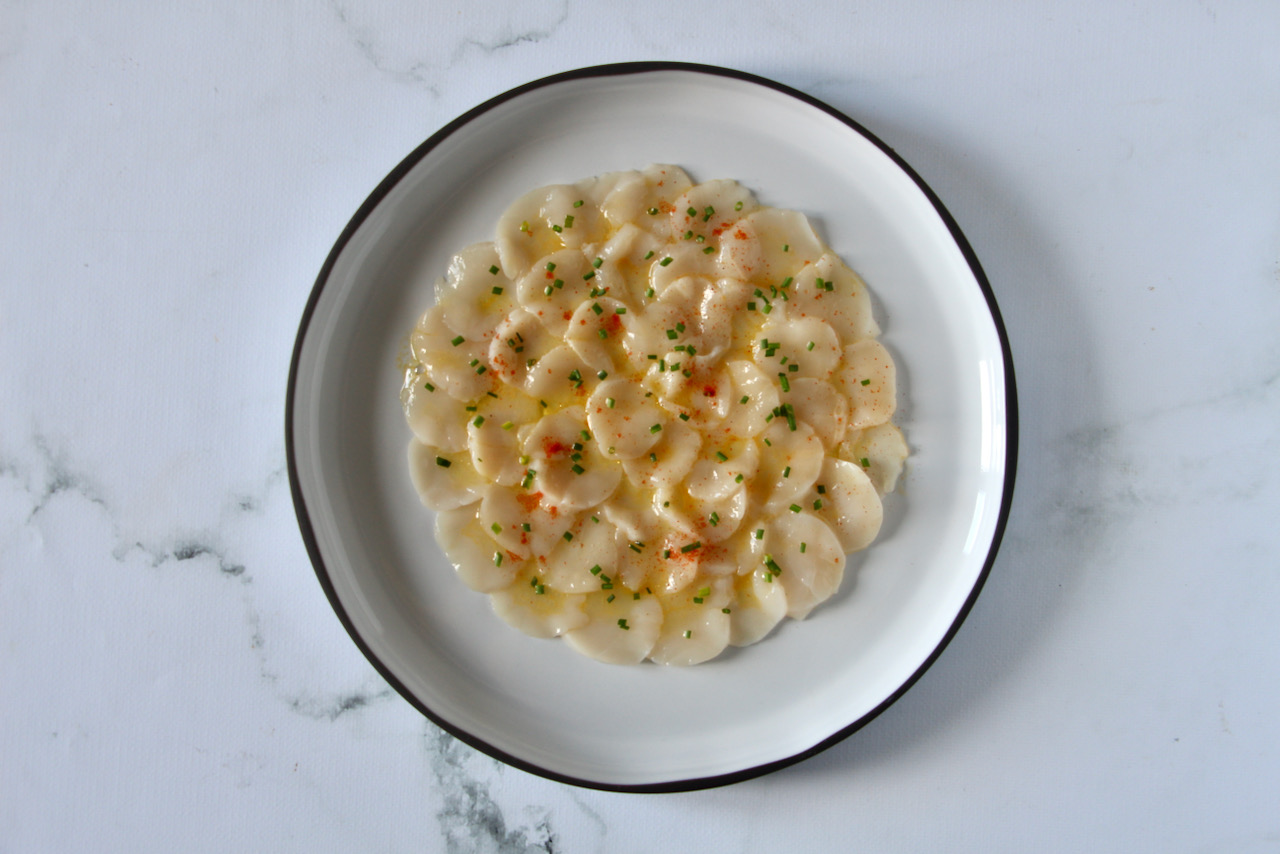 Print Recipe
Scallop and Passion Fruit Carpaccio
Ingredients
6 scallops
1/2 passion fruit
1/2 lime
2 chive stalks
1 tbsp olive oil
1/4 tsp red mild pepper
Salt
Pepper
Instructions
2
Slice them very thin (approx 6 or 7 slices per scallop) and place them on a plate.
3
Remove the passion fruit pulp and drain it to get the juice.
4
Add the lime juice, olive oil and mix.
5
Pour on your scallop slices, add salt, pepper, chopped chive and red mild pepper.
6
Set aside in your fridge for at least 40 min before eating.