Hello my lovelies!
You like chicken? You like tomato sauce? And you like risotto?
There you go !! My one pot baked chicken risotto !!
Let's see the receipe, Chef!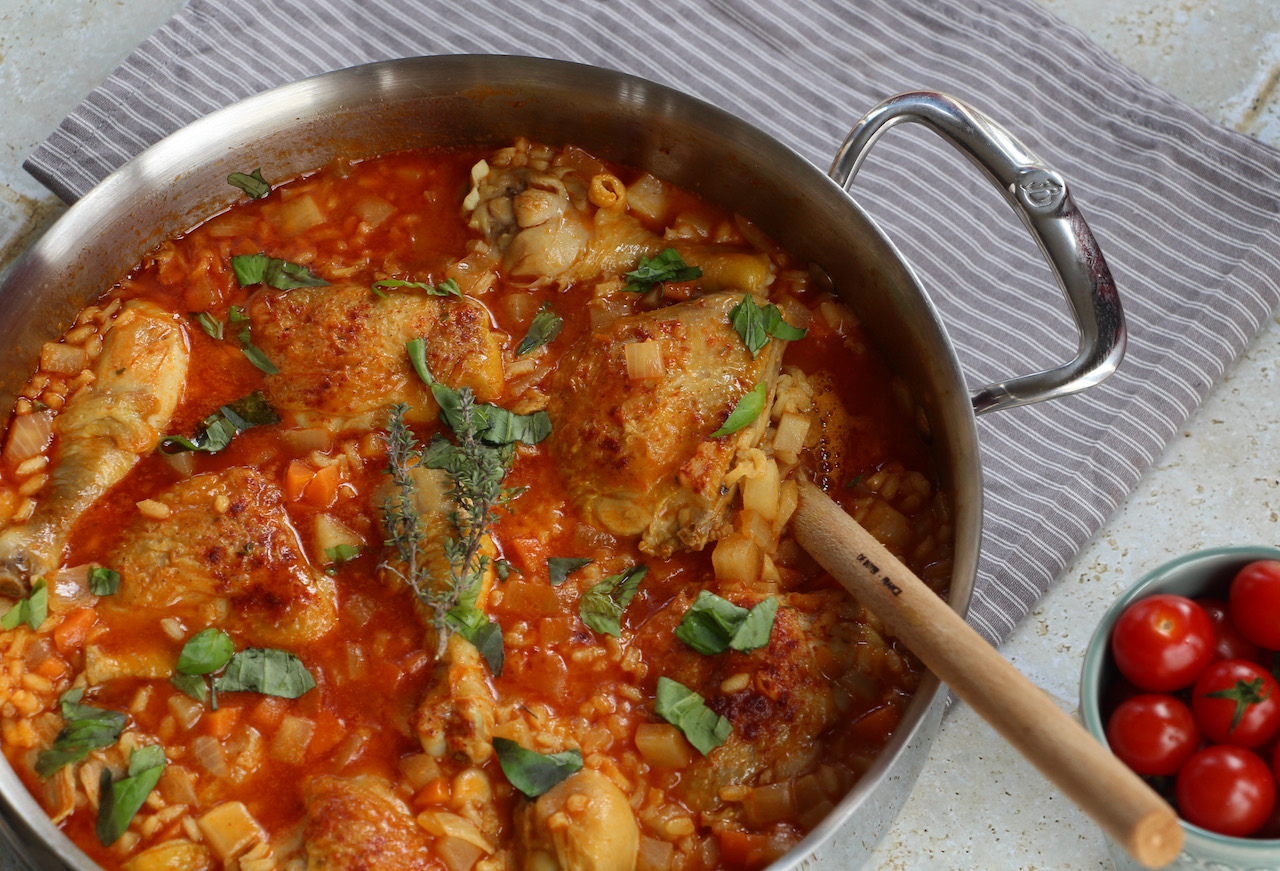 Print Recipe
One Pot baked Chicken Risotto
Ingredients
5 chicken thighs

5 tbsp olive oil

1 onion

2 carrots

1 white turnip

250 g risotto rice

2 garlic cloves

300 g tomato sauce

1/2 glass white wine

1,5 l poultry broth

Thyme

1 tsp ground curcuma

1 tsp ground ginger

1 tsp ground paprika

Salt

Pepper

6-8 basil leaves
Instructions
1
Cut each thigh in two pieces.
2
Heat 3 tbsp olive oil in your casserole and stir fry the chicken parts until golden on each side. Set aside.
3
Pour 1 or 2 tbsp olive oil again and stir fry the minced onion.
4
Add the carrots and turnip chopped, the grated garlic and rice.
5
When the rice starts to get translucid, pour the wine.
6
Add the tomato sauce, thyme, spices and 2 ladles of broth. Cook at medium heat until there's no more liquid.
7
Start again with more broth until the rice starts to be more tender (around 8-10 minutes).
8
Place the chicken pieces in the rice, add the chicken juice if there is and more broth.
9
Cook at low heat with lid until the rice is properly cooked.