Here is a super easy recipe, prepared in just a few minutes, delicious and super healthy.
Here is my roasted cauliflower with spices.
Two ingredients are necessary (besides the usual salt, pepper and spices) : a nice cauliflower and olive oil.
As far as preparation is concerned, if you need more than 3 minutes, I'll throw my apron away!! 😉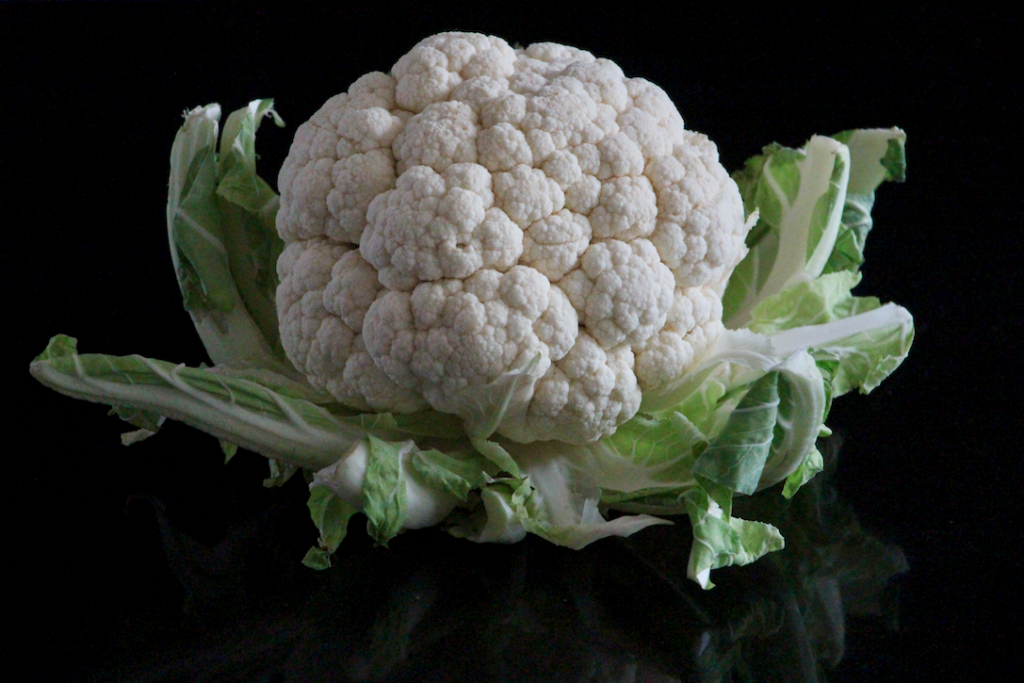 Afterwards, you will need 50 minutes of cooking. This way, your cauliflower will be cooked and will have a crispy texture.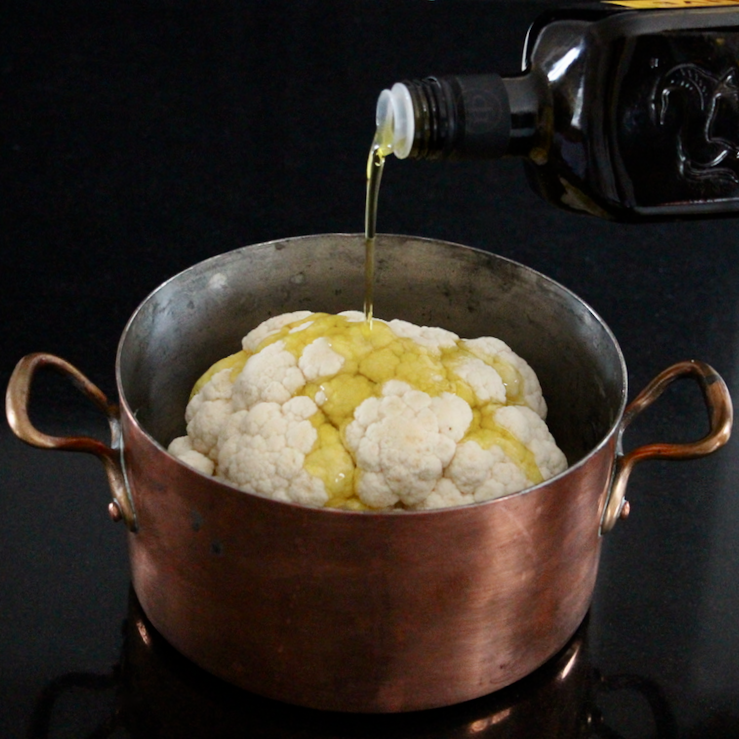 If you want a smoother texture, steamcook your cauliflower 10 minutes before starting the recipe.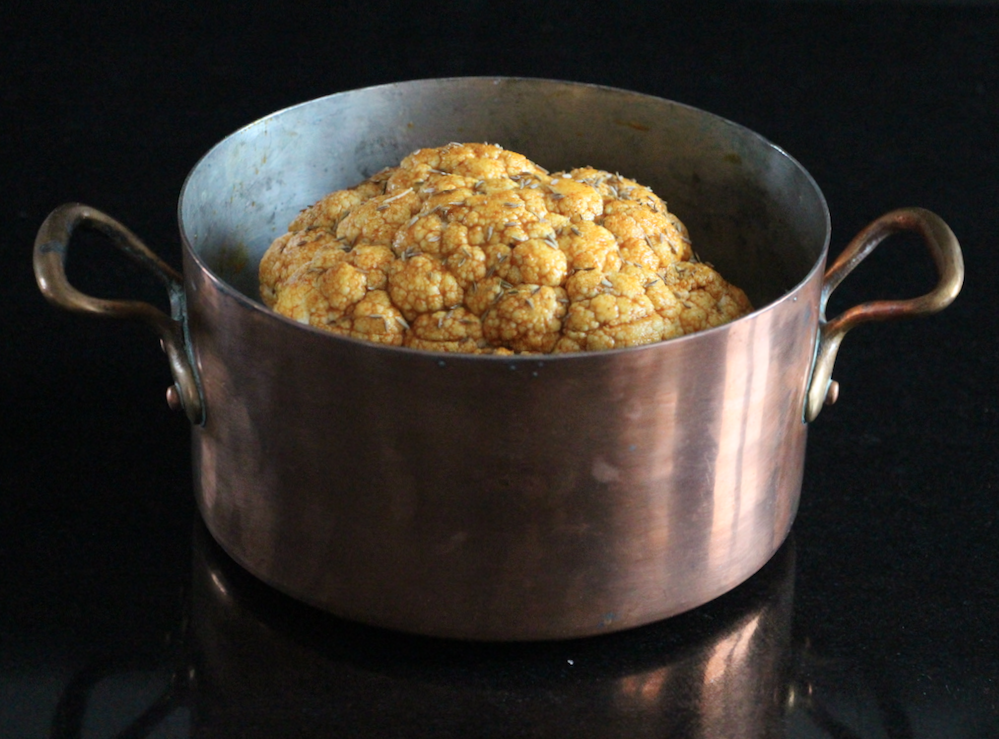 The utensils:
A oven dish
A pastry brush.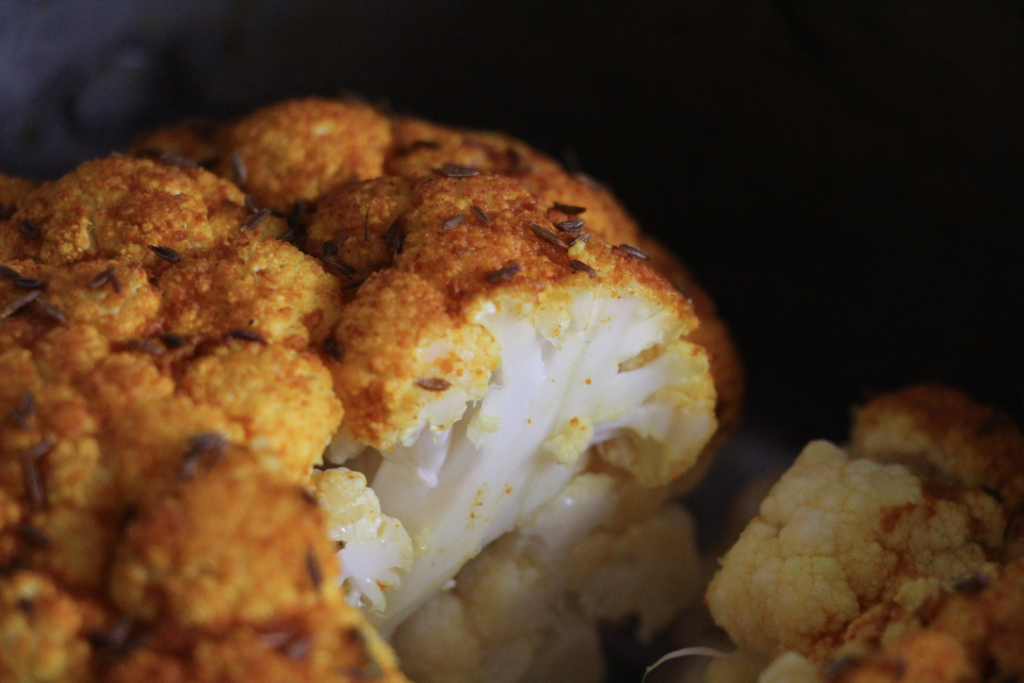 You can cook your cauliflower cut in pieces, cooking will be faster in this case…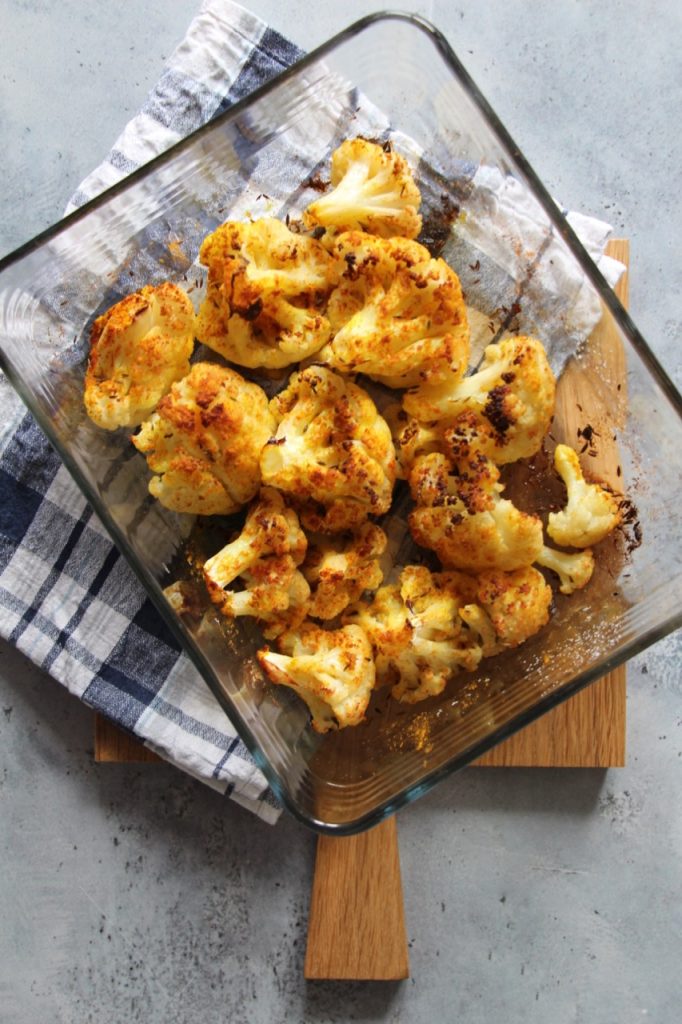 Shall we?
The recipe, Chef!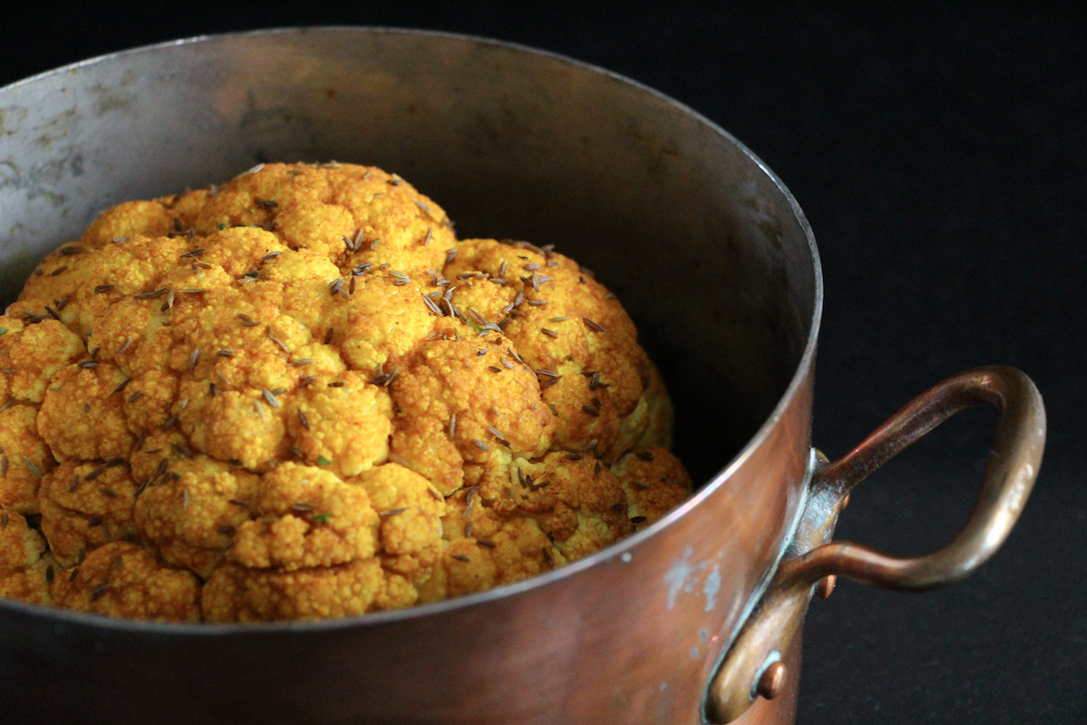 Print Recipe
Roasted Cauliflower with Spices
Ingredients
1 cauliflower

4 tablespoons olive oil

1/2 teaspoon curcuma

1/2 teaspoon paprika

1/4 teaspoon ground ginger

1/4 teaspoon curry

1/2 teaspoon cumin seeds

Salt

Pepper
Instructions
1
Preheat your oven at 200 degrees.
2
Remove the leaves from the cauliflower and rinse with water.
3
Dry it with absorbant paper.
4
Mix the oil and spices in a bowl.
5
Place the cauliflower in your dish and brush it with the oil/spices mixture.
7
Cover with aluminum sheet (or a casserole cover).
9
After 40 minutes, remove the aluminum sheet and cook some more for 10 minutes.
Notes
You can change the spices and take ground coriander or red pepper if you like.