Hello my lovelies!
Wanna know my two favorite ingredients for desserts and sweets treats?? Chocolate (obviously!!) and praliné! And I just made the best combo out of them!!
Here are my Praliné and Chocolate Chip Cookies!!
Let's see the recipe, Chef!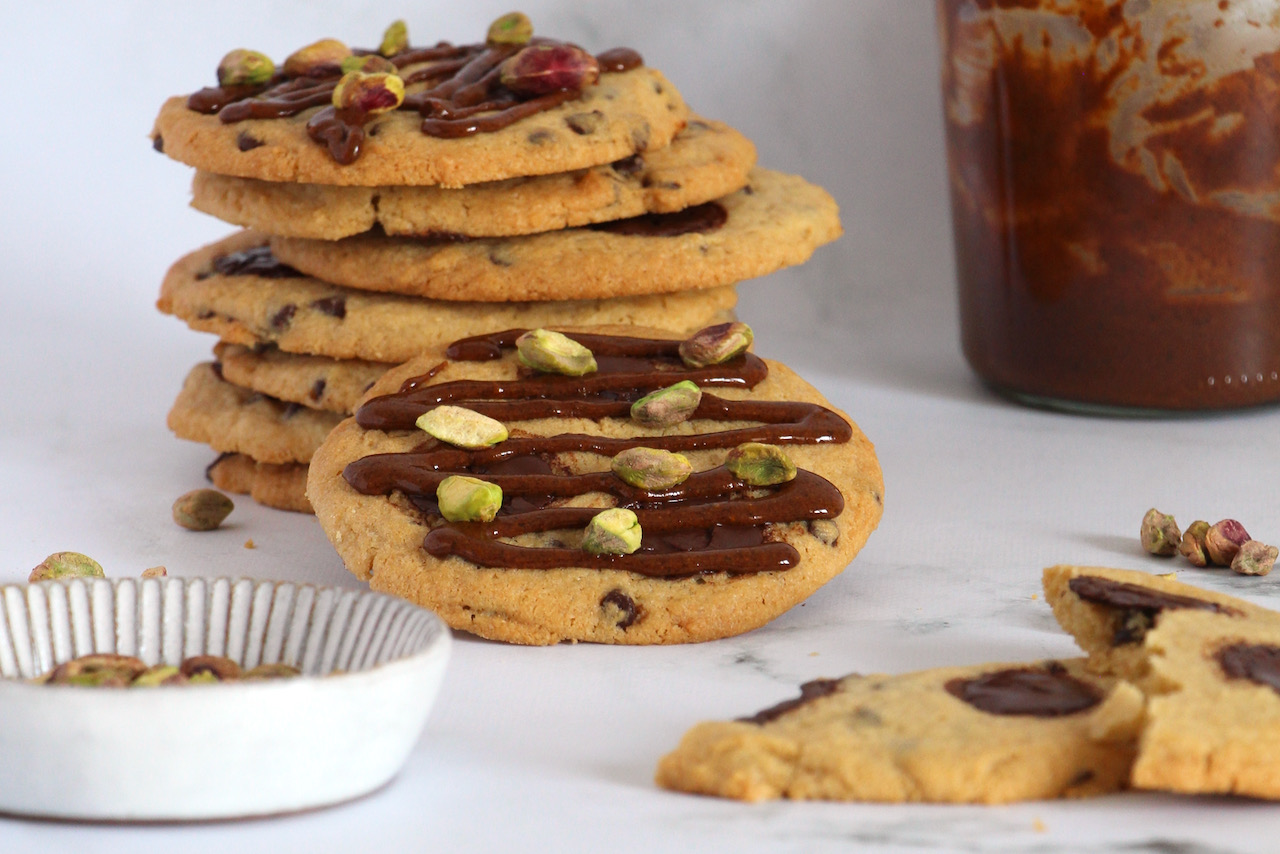 Print Recipe
Praliné and Chocolate Chip Cookies
Ingredients
110 g butter at room temperature

1 egg

20 g caster sugar

110 g brown sugar

220 g flour

1 teaspoon baking powder

1/4 teaspoon salt

1/2 teaspoon vanilla powder

80 g dark chocolate chips

80-100 g chocolate chunks

60 g praliné paste

1 tbsp pistachios
Instructions
1
Preheat your oven at 150 C / 300 F degrees.
2
Mix the butter, both sugars and the egg until you get an homogeneous mixture.
3
Add the powders (flour, baking powder, vanilla, salt) and mix.
4
Add the dark chocolate chips.
5
With an ice cream spoon, make 10 balls and place them on 2 baking mats.
6
Flatten the balls and add the chocolate chunks.
8
Let cool down on a cooling rack.
9
Spread praliné paste et sprinkle pistachios.