Chocolate lovers welcome!
Enjoying what we eat when your have food constraints is very important. Today, let's enjoy chocolate spoon after spoon with my gluten free chocolate coulants!!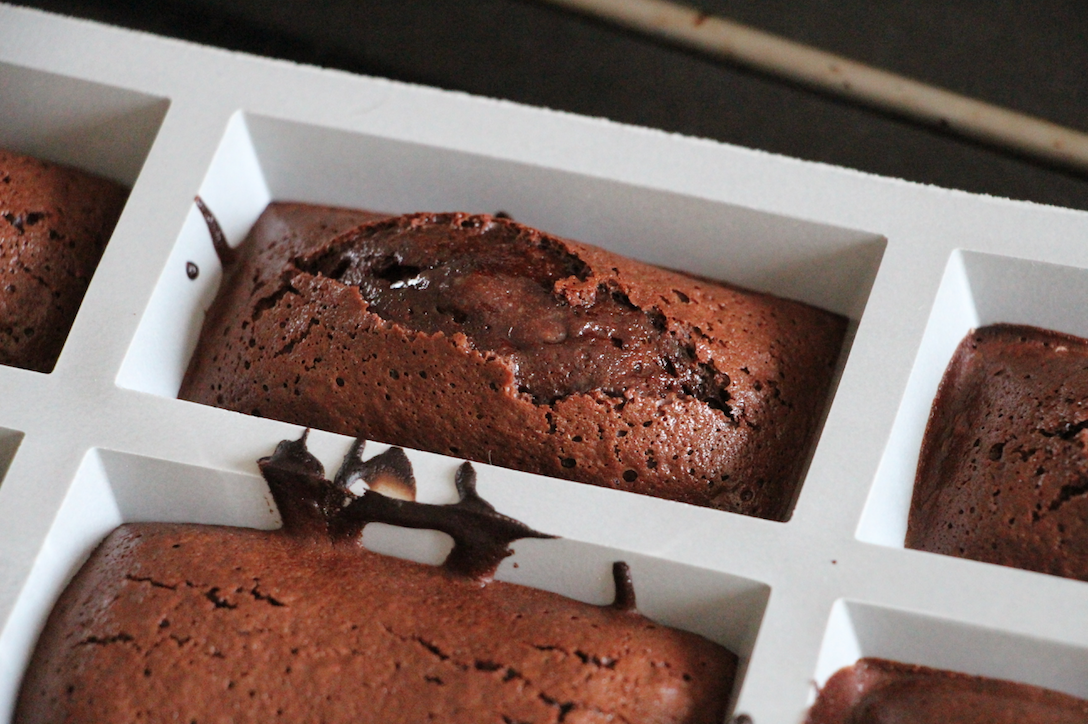 No need to make a long speech here… 5 minutes preparation, 6-7 minutes baking, 2 minutes of patience before unmolding (sorry, you'll have to work on your patience indeed to get the ultimate chocolate pleasure!!) and bam! There you go!!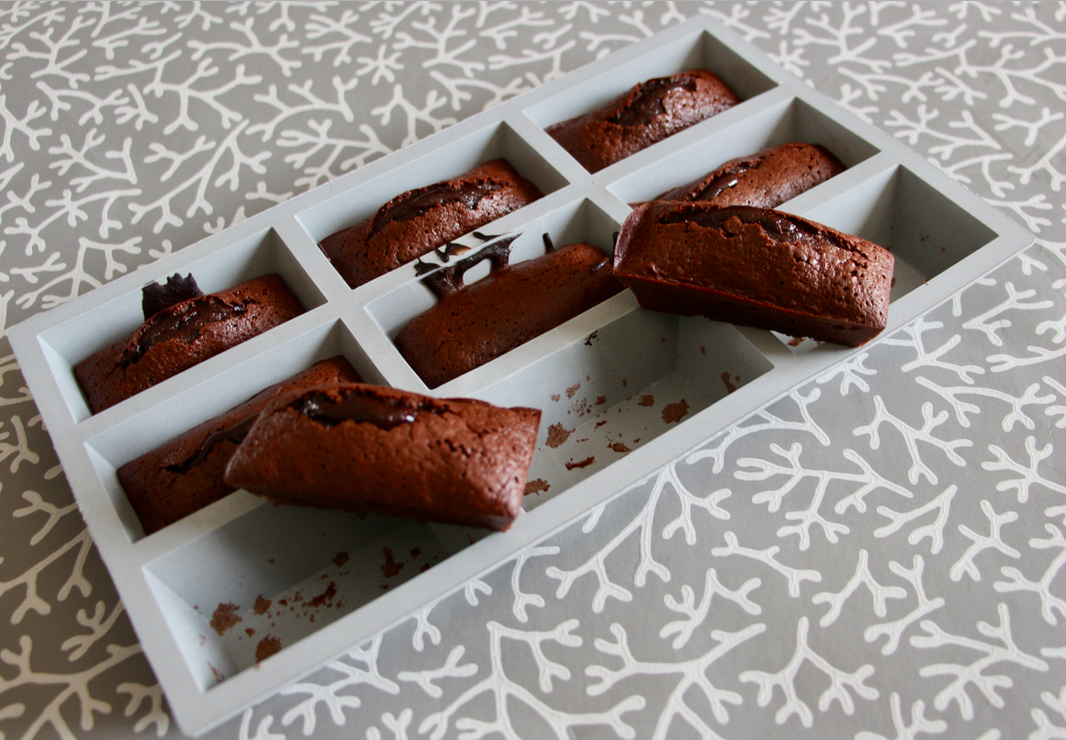 A creme anglaise on the side or a vanilla ice cream scoop and you're straight in heaven!!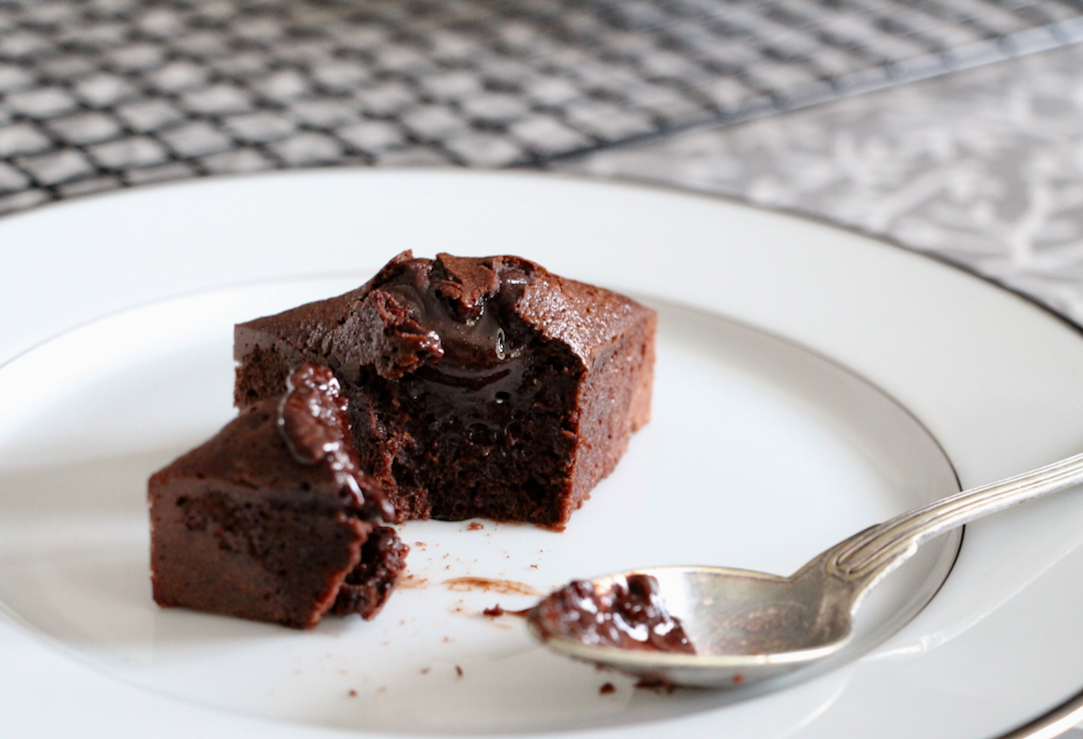 I do prefer my coulant simple as that… chocolate, more chocolate, always chocolate …
Aww dear… I'm feeling a little bit hungry now… But one last advice: baking time is critical for this recipe if you want to get a nice coulant. If you bake too long your cake will still be very good but you won't have what you were looking for with this recipe. Make sure to keep an eye on your timer while baking, even though your coulants might seem too liquid when you remove them from the oven. They will get less liquid when cooling down.
Shall we now? The recipe, Chef!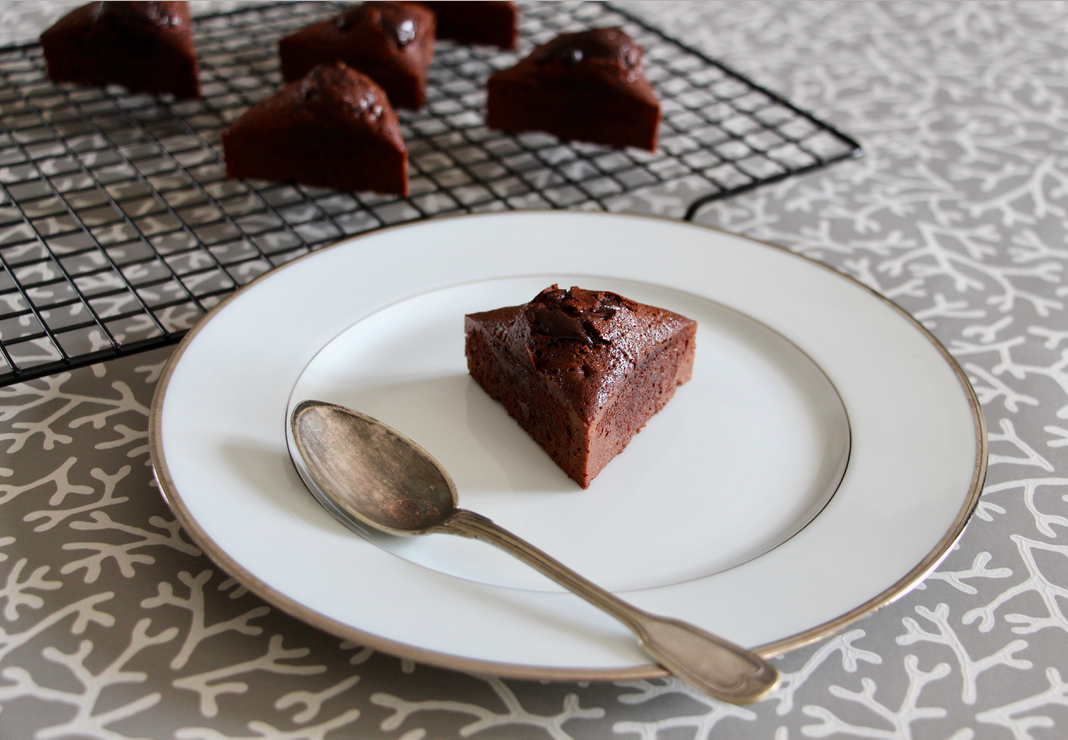 Print Recipe
Gluten Free Chocolate Fondants
Ingredients
200 g dark chocolate

70 g butter

4 eggs (approx 240 g)

70 g white sugar

50 g corn starch
Instructions
1
Preheat your oven at 220 degrees.
2
Melt the chocolate and butter a few seconds in your micro-wave.
3
Whip the eggs and suger until it gets white and foamy.
4
Then add the chocolate/butter.
5
Add the flour and mix vigorously.
6
Pour the mixture into 15 molds that you will have already buttered. (silicon molds are very convenient).
7
Set them in your oven for 6 minutes.
8
Wait 2 minutes before unmoulding (otherwise you will face a disaster !!).
Notes
If you use larger molds and get 8 to 10 coulants, cook 1 more minute.
Baked with De Buyer Elastomoules.