Hello my dear Casserole&Chocolat(e) fans!
Today I will share a recipe mostly inspired by a blog, Maëva's blog, Travel & Food, that I slightly modified.
Here is the green lentils and spinach dahl.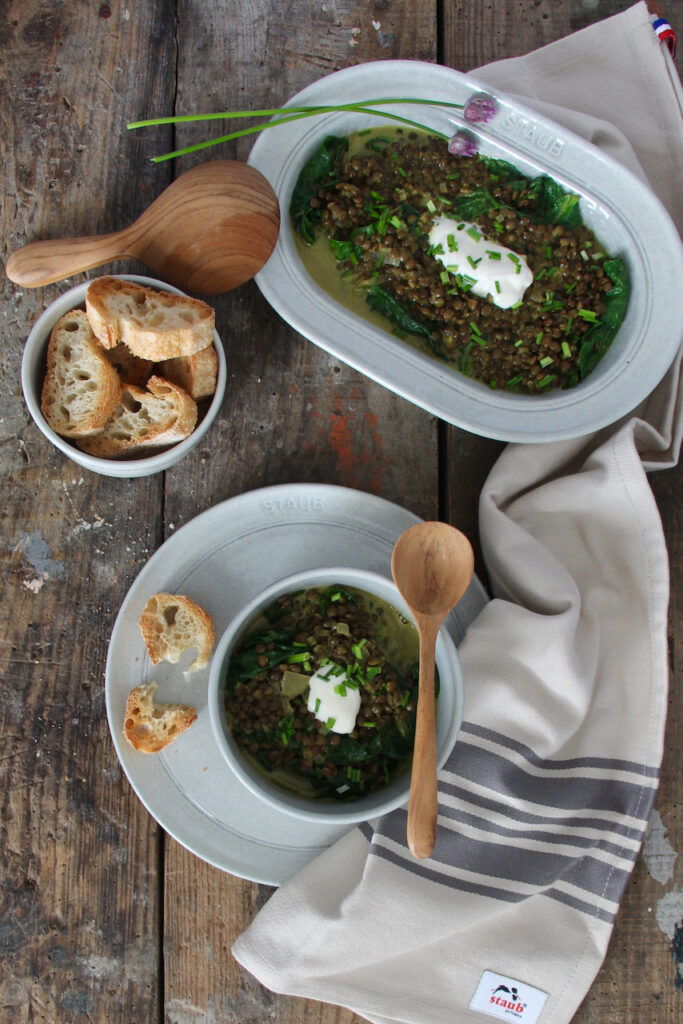 One of the good sides of the blog world is that you "know" many people and sometimes you end up making real connexions with some of them just through social networks or in real life. The common denominator being a shared passion.
It's obviously what happened with Maëva, please go and check her blog out. I'm sure you're going to love it!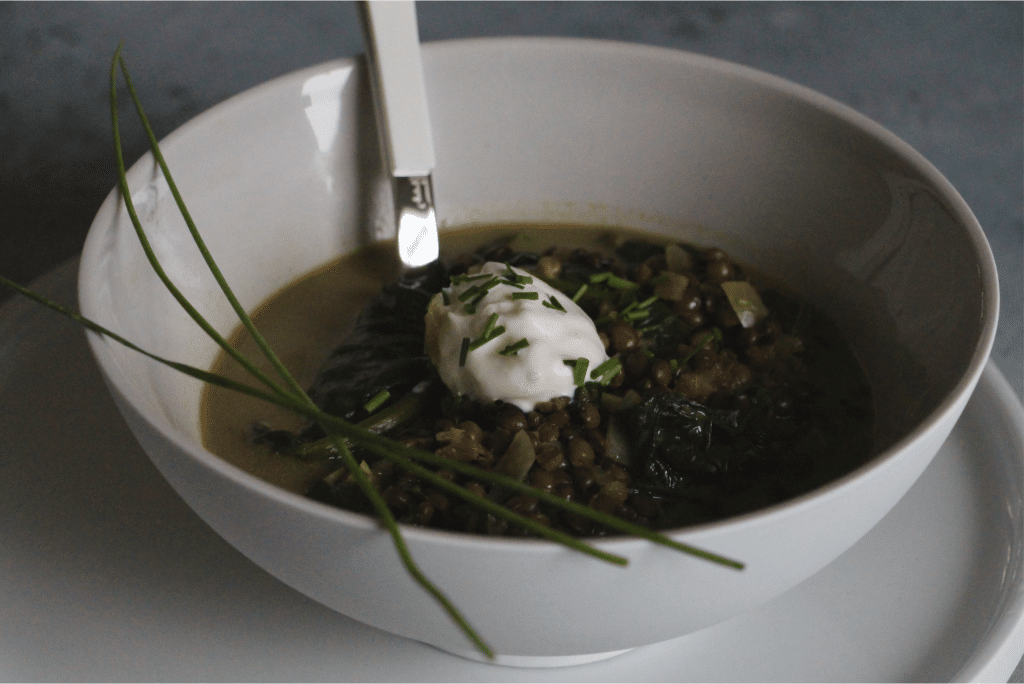 I was tempted by her lentils and spinach soup that I'm introducing to you today as a green lentils and spinach dahl. A bit more broth or coconut milk and we can put this recipe in the "soup" category ! 😉
It's really a seasonal recipe, in November we need warm, cosy, good and healthy.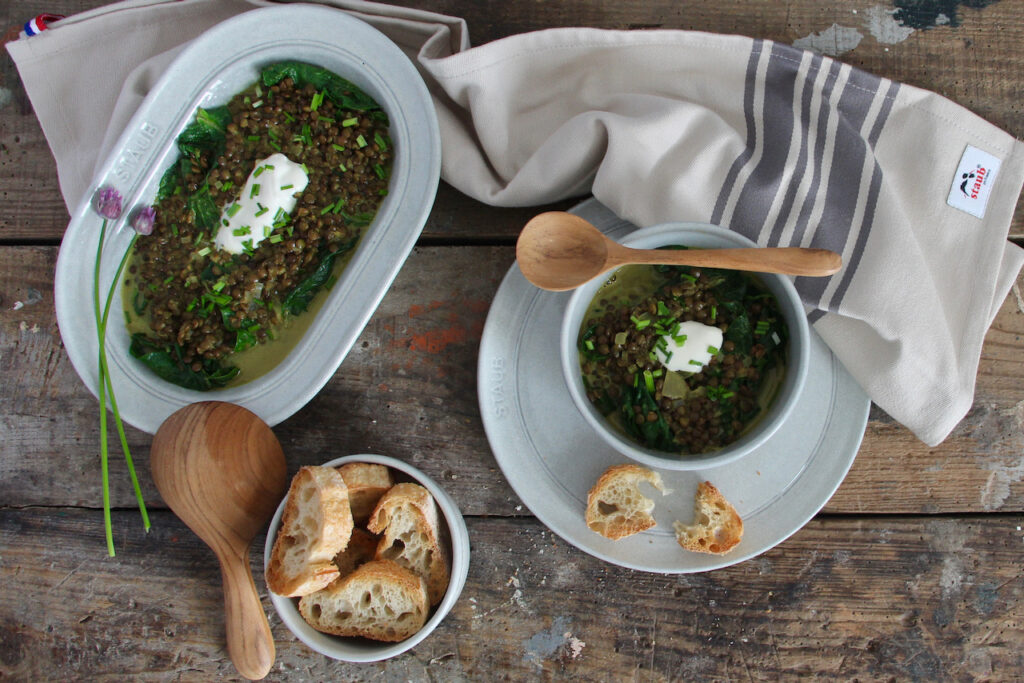 And I strongly believe that with green lentils and spinachs we will answer to quite a few of those requirements ! Add a good coconut broth and you will probably discover your new favorite evening dish!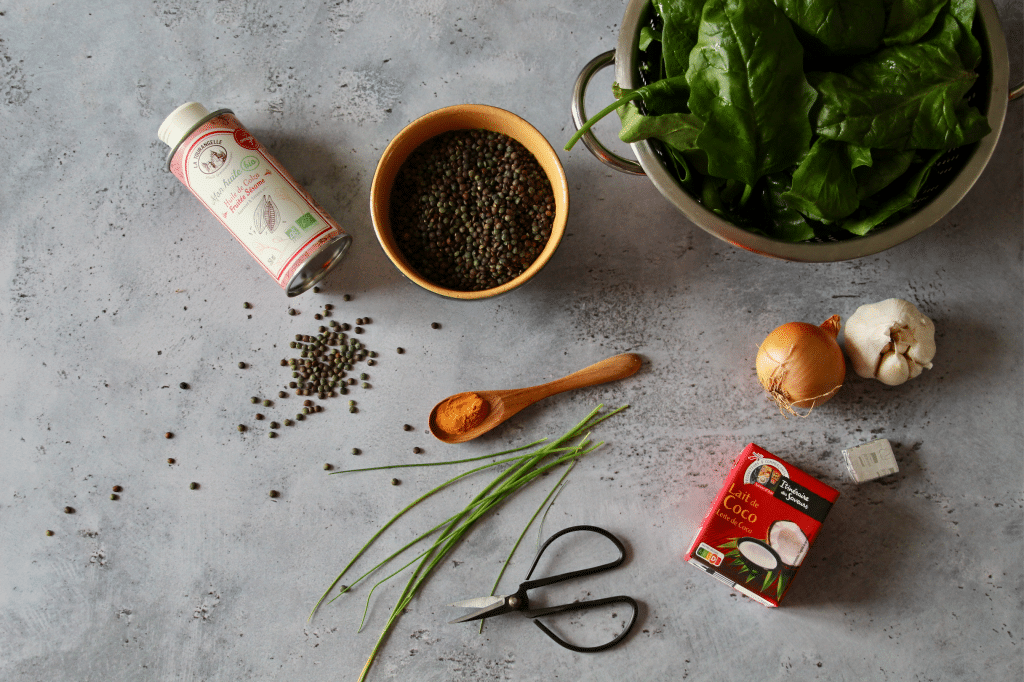 Spinachs have a lot of nitrates, which helps with blood flow, especially in some brain zones, when aging. It's also a good vitamin B9 source.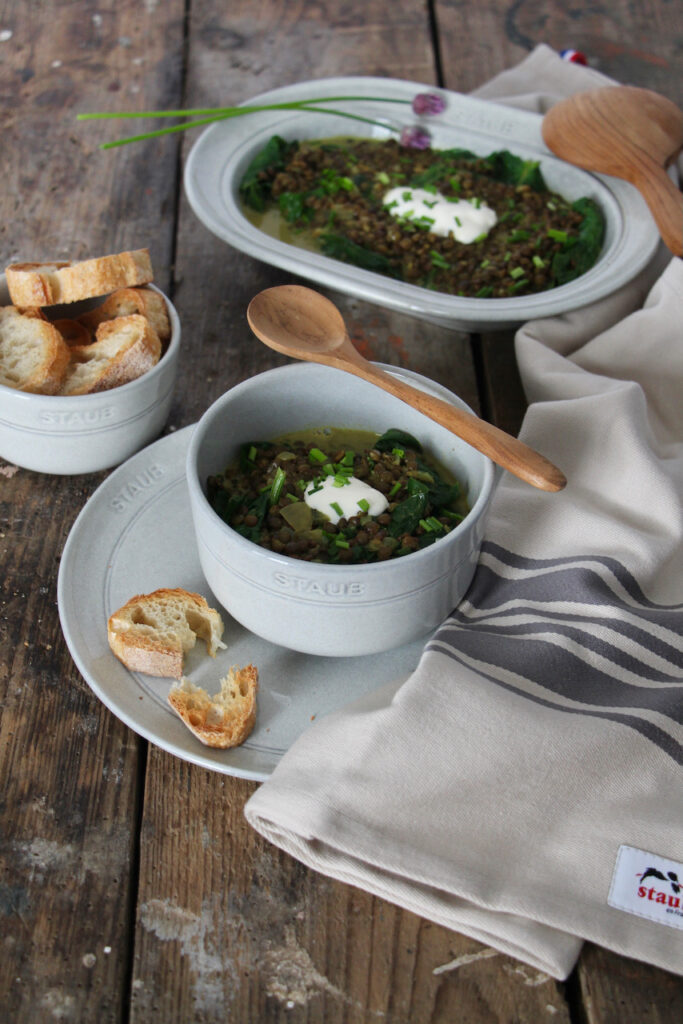 Green lentils have a lot of iron and proteins, minerals and fibers too and they have a low glycemic index. You get it, the lentils are absolutely fantastic on a nutritional point of view. And it will be a good ally during times when we try to reduce things if you see what I mean… 😉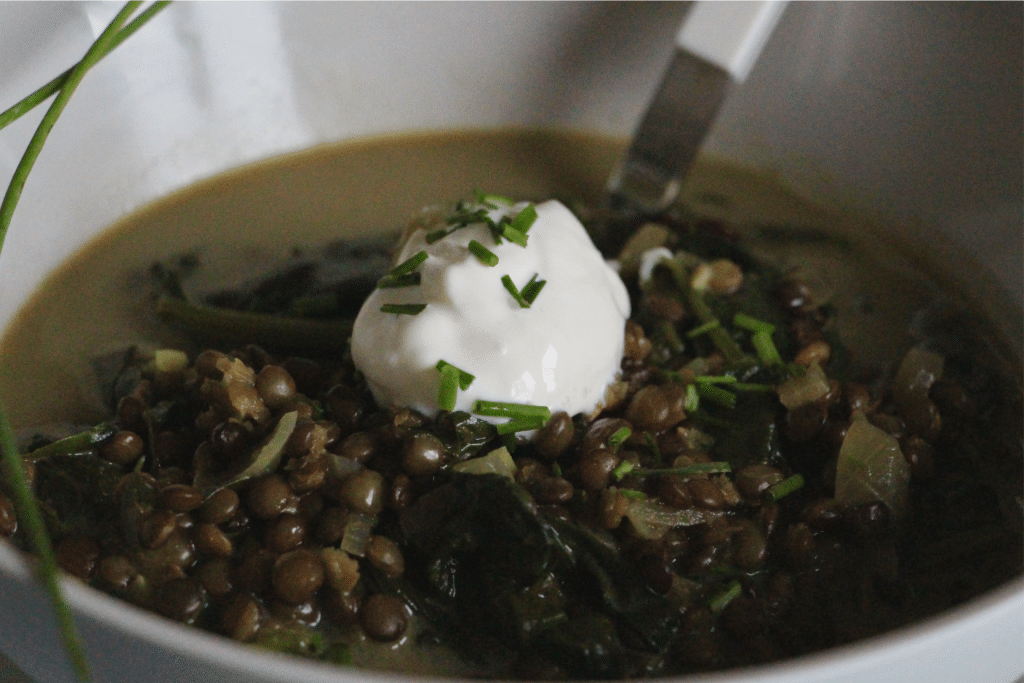 So basically, enjoying what we eat without guilt that's the idea here with this green lentils and spinach dahl!
The utensils:
A small frying pan (Affinity for me),
A large sauce pan,
And your usual cutting board with a sharp knife.
Shall we do this?
The recipe, Chef!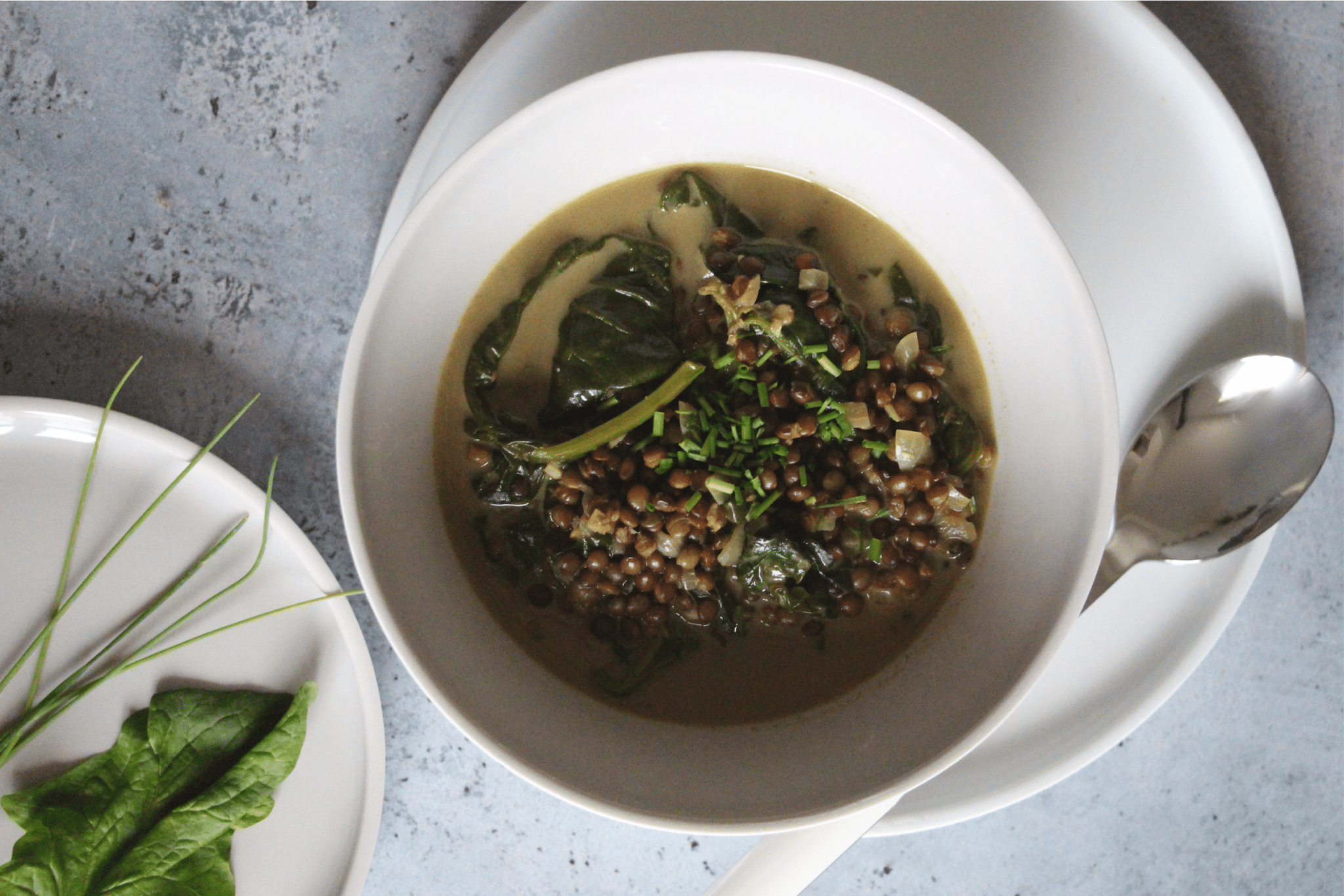 Print Recipe
Green Lentils and Spinach Dahl
Ingredients
250 g green lentils

250 g spinach

1 onion

3 garlic cloves

200 ml coconut milk

1,25 l water

1 poultry stock cube

1 teaspoon curcuma

1 teaspoon curry

1/2 teaspoon ground ginger

1/2 teaspoon ground coriander

1/2 teaspoon paprika

2-3 tablespoons vegetal oil

Fresh coriander or chive

1 tablespoon thick cream

Salt

Pepper
Instructions
1
Rince 2 or 3 times the lentils in cold water.
2
Place them in a large sauce pan with cold water, the poultry broth and curcuma.
3
Cook 25 minutes once it starts boiling.
4
In the meantime, chop the onion and garlic.
5
Stir fry in a small frying pan with the oil and the rest of the spices. Mix from time to time.
6
Set aside after 5-6 minutes.
7
After 25 minutes of cooking the lentils, add the contents of the frying pan and coconut milk. Cook 5 minutes.
8
Add finaly the spinach, cook 5 minutes. Season with salt and pepper.
9
Serve with thick cream and fresh herbs.