Do you want sunshine on your table? Do you want Italy? You want sharing, friendship and taste???
Well, that's easy!! You just want a thyme, sesame and black olives focaccia!!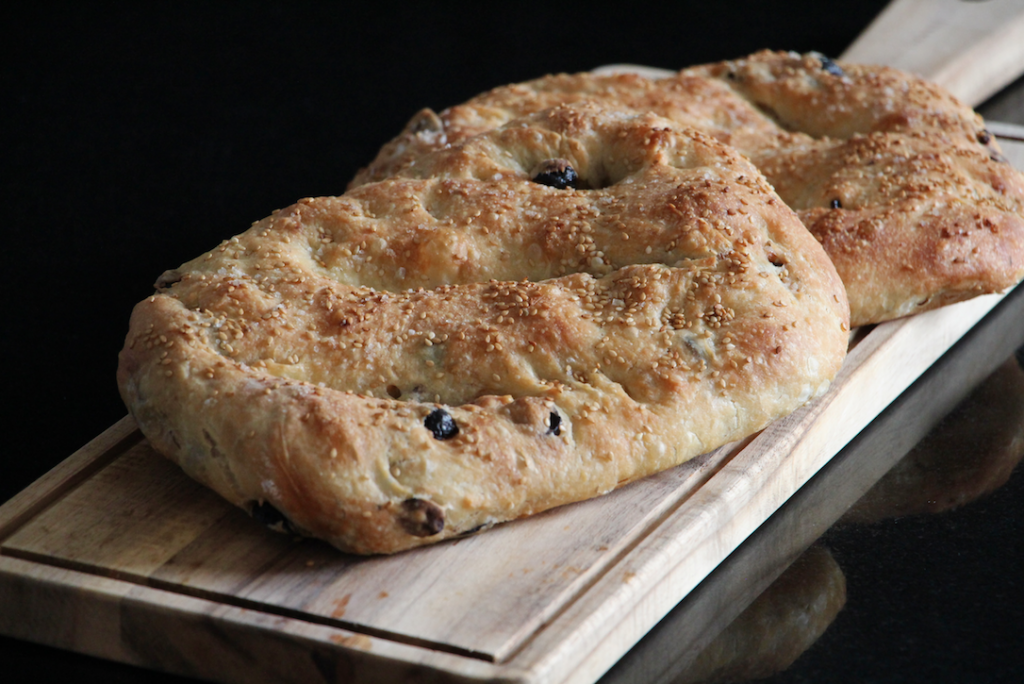 You already know focaccia, everybody has bought one or more. But honestly, homemade is so much better!!
And this recipe is great!! As always, I'm 100% transparent with you, I found my inspiration on the blog Papilles&Pupilles, a famous French food blog. I just made a few arrangements…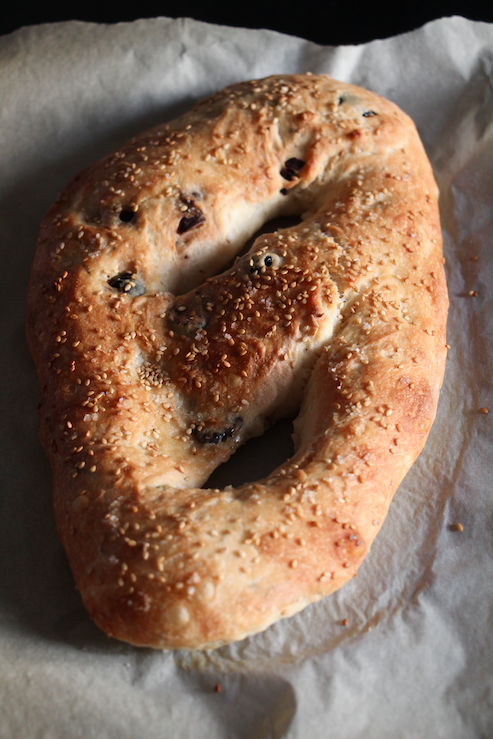 My advice to be sure to have a tasty focaccia: choose carefully your black olives. If you can, avoid the industrial ones.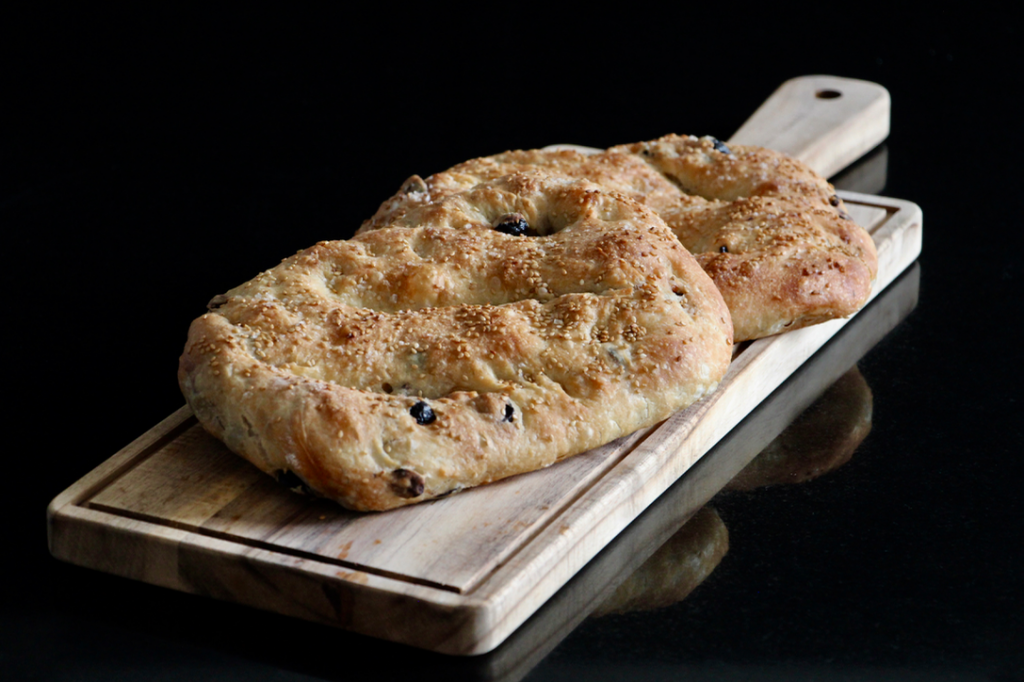 So our thyme, sesame and black olives focaccia…
The mandatory utensil to make the focaccia is a good food processor with kneading tool. By hand it will be very hard to get a good result. With your Thermomix, I'm not quite sure either…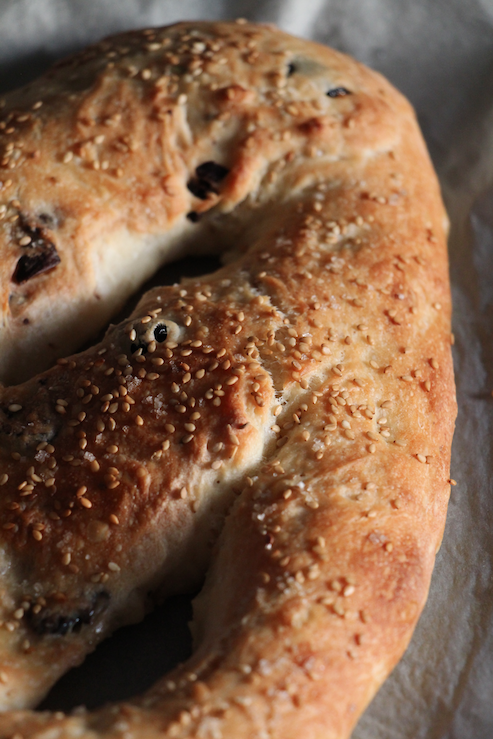 The key point is the speed and time of kneading. This recipe requires a few short rising times (30 minutes). So put aside the fact that you need to monitor closely the rising time, the recipe is rather simple.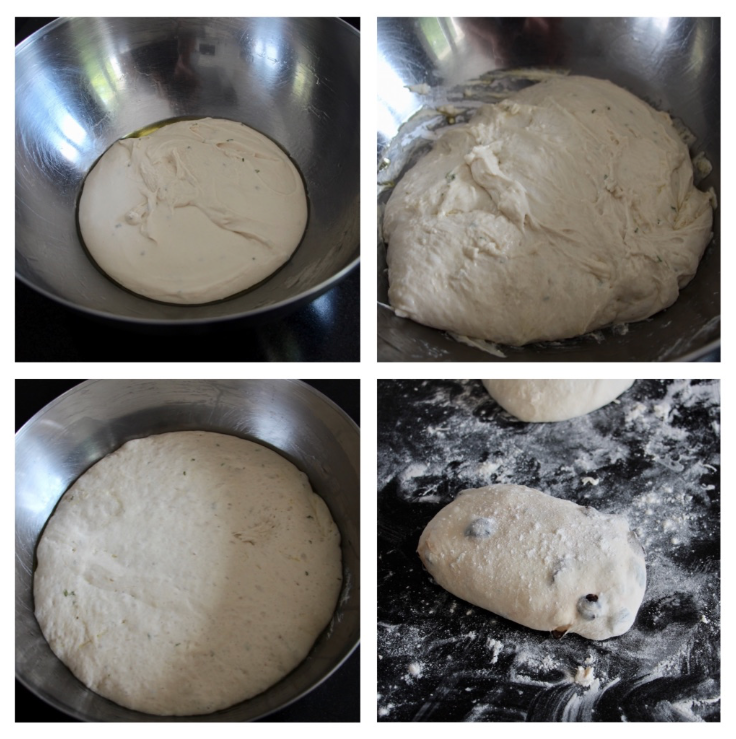 You can make your focaccia with other ingredients: dried tomatoes, bacon, green olives, onion, rosemary, … Just keep in mind to add the ingredient cut in pieces (bacon or drier tomatoes for example) at the same step as I did for the black olives in this recipe.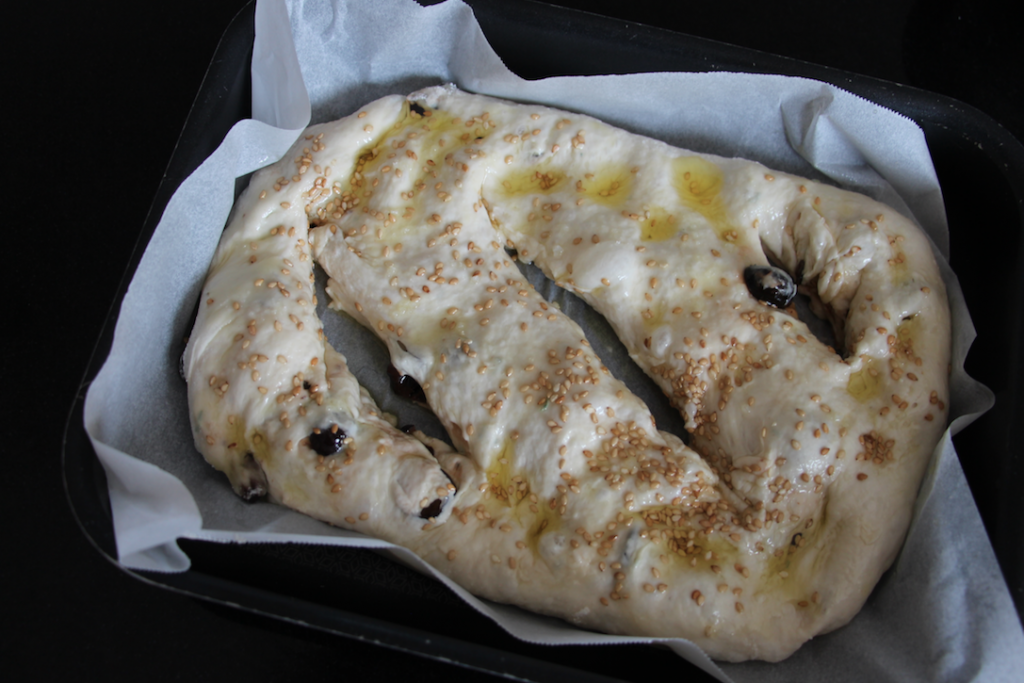 Last point, to get a good kneading process, you will use 450 g of flour, enough to make 2 large focaccias. First, you can choose to make 3 medium size ones, and second, you can freeze the ones that you won't eat right away. In this case, defrost at room temperature and place the focaccia back in the oven 2-3 minutes at 150 degrees before eating it so that it will be like a fresh one again.
Shal we now?
The recipe, Chef!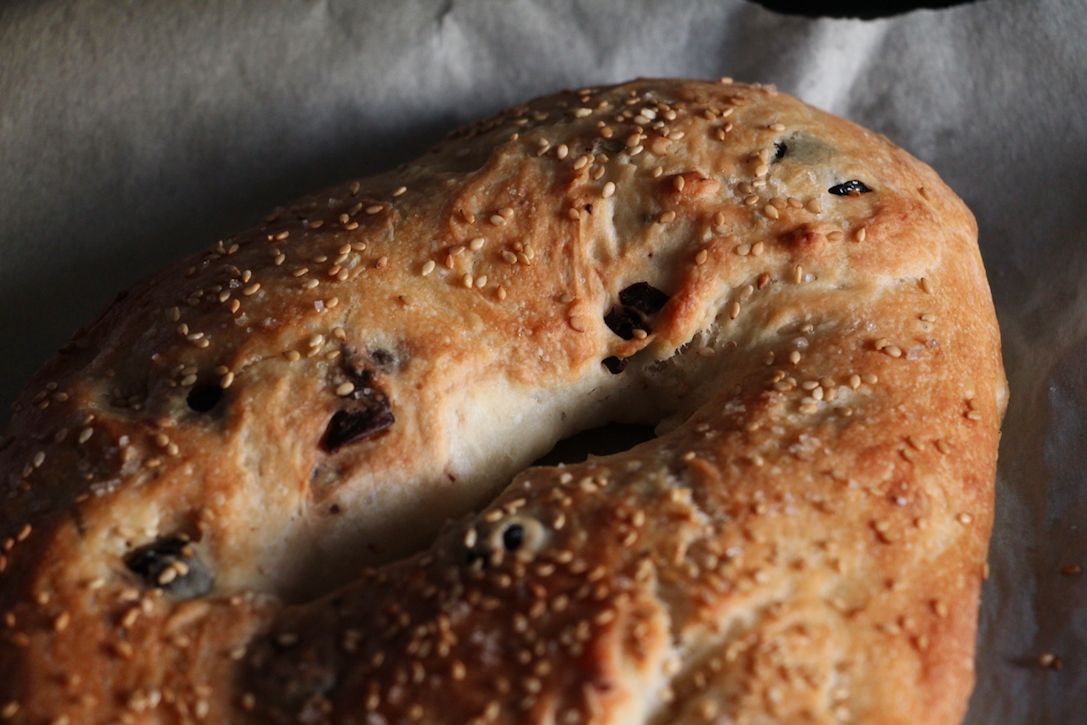 Print Recipe
Thyme, Sesame and black Olives Focaccia
Ingredients
450 g allpurpose flour

5 g dehydrated yeast or 10 g fresh yeast

330 g cold water

5 g salt

5 g sugar

Thyme

100 g black olives

1 tablespoon sesame

Flower salt

3-4 tablespoons olive oil
Instructions
1
Mix the water and yeast in your food processor bowl.
2
Add the flour and knead at speed 2 (on a scale from 1 to 6) until you get an homogeneous mixture.
3
Add the salt, thyme leaves and sugar, knead 5 minutes at speed 3.
4
Finally, knead 5 more minutes at speed 4/5. At this point, you will have a sticky dough, it's normal.
5
Spread a tablespoon of olive oil in a large bowl and pour the dough in it. Cover with a humid linen.
6
Let rise 30 minutes in a warm place (and humid if possible).
7
After 30 minutes, "spread" the olives cut in pieces on the dough and fold the dough like an envelope (4 edges at the center).
8
Turn the dough upside down and let rise 30 minutes.
9
Spread flour on your working plan and pour the dough. Make 2 doughs.
10
Fold each dough: fold one third toward the center, and the other third. Start over 2 or 3 times.
11
Place your doughs on seperate baking sheets. Let rise 30 minutes covered with your linen.
12
Before the end of rising, preheat your oven at 230 degrees. Stretch both doughs and make incisions with a sharp knife.
13
Spread olive oil, flower salt and sesame seeds. "Throw" 5 cl of water in your oven and place the doughs in the oven for 15 minutes.