Hello my lovelies!
Today I will share another apricot recipe since we can have wonderful and tasty apricots now in France.
You are going to love my apricot and almond cream tart, I'm sure!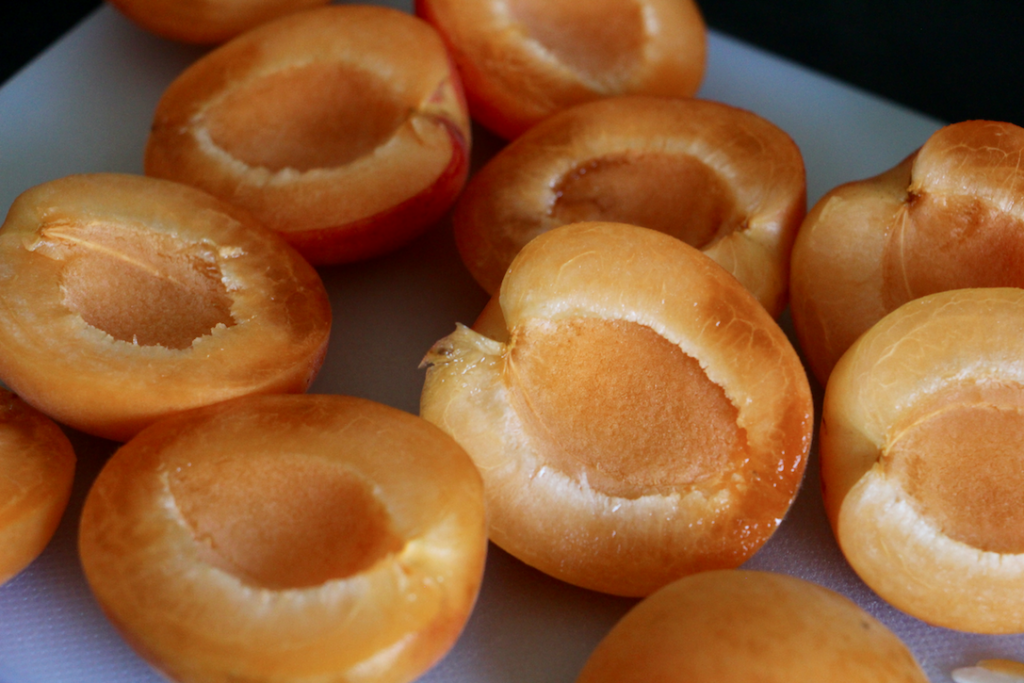 I already shared my traditional apricot tart, you will also find on the blog the almond and apricot financiers or the apricot and rosemary sorbet.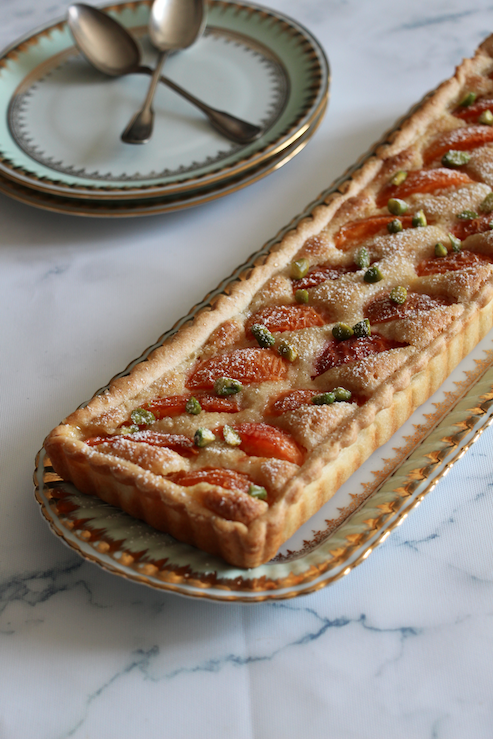 Here we are going to remain in the same kind of recipes. We are going to mix the acidulous taste of the apricot with the sweetness of the almond cream, for a very yummy outcome.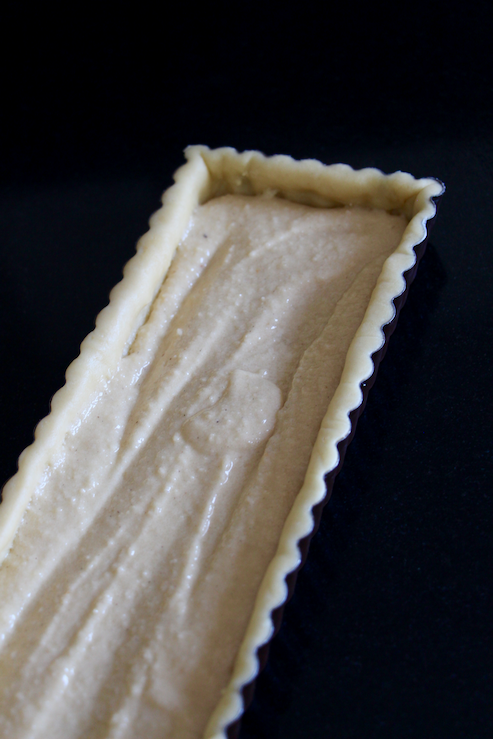 You can do whatever you want for the pastry… Either a shortcrust pastry (my choice here), a shortbread one or a puff pastry. It's up to you. As always, I recomend to make your own pastry. It's very easy to make, it tastes so much better and you know what is inside…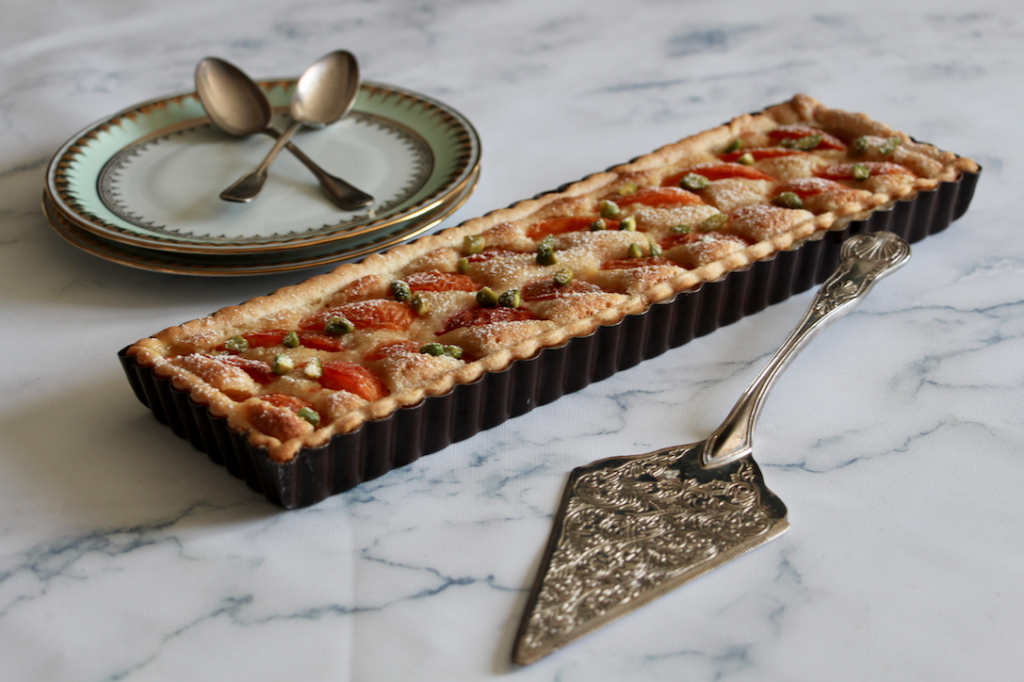 You already know my point of view on industrial food products… If you can avoid them it's better. And if you make this recipe with your own pastry, you will probably have pastry leftover. Make a ball out of it, wrap with clingfilm and keep it in your fridge or in your freezer for a further use!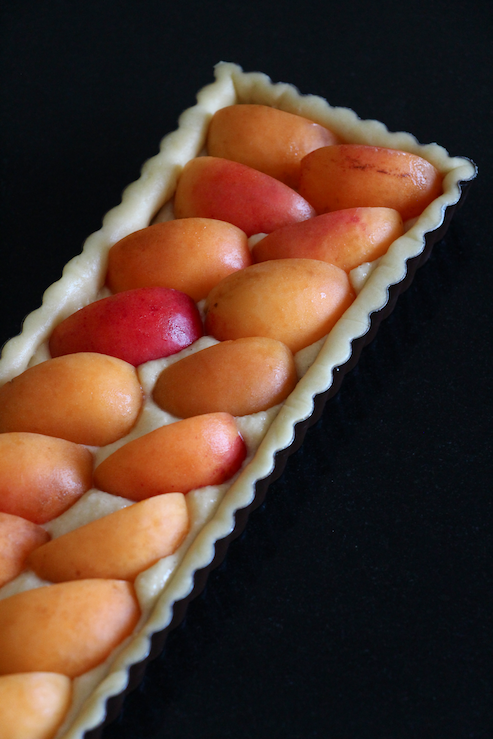 This recipe is perfect for an apricot and almond tart made in a 32×10 cm mold. If you choose a 24 or 26 cm diameter pastry ring, take 50% more of the ingredients quantities. You might say that it is hard to have 1,5 egg… That's true 😉 In such case, you will take one egg and one egg yolk.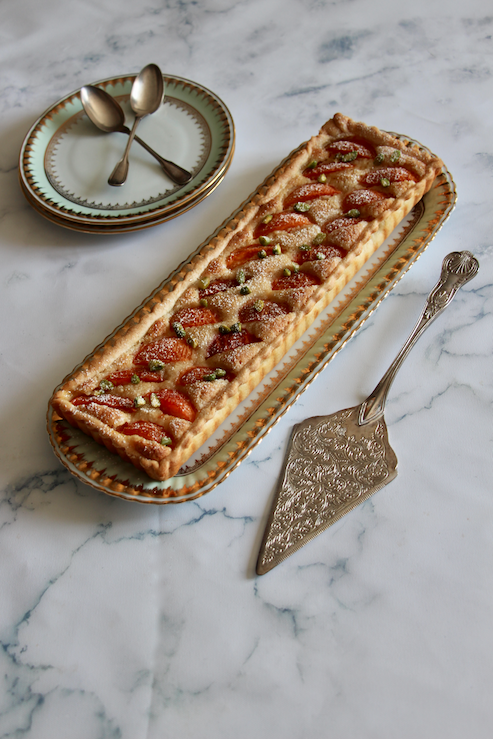 And finally, you can serve this tart with a vanilla ice cream. It will be delicious!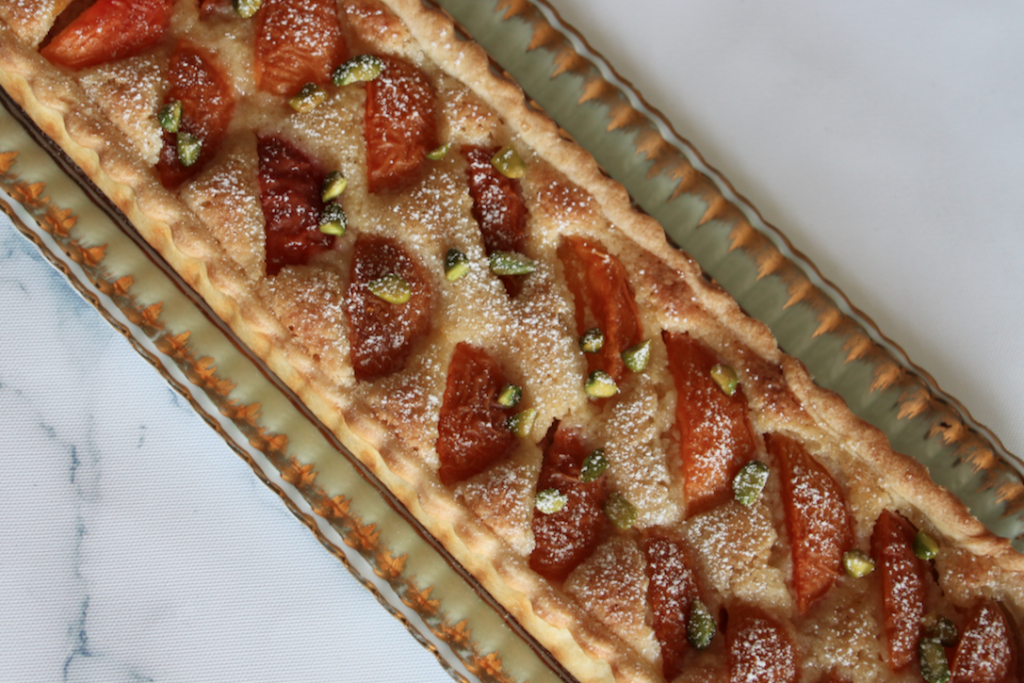 The utensils:
A bowl,
My professional De Buyer whisk,
My grandma's rolling pin 😉
And this is it!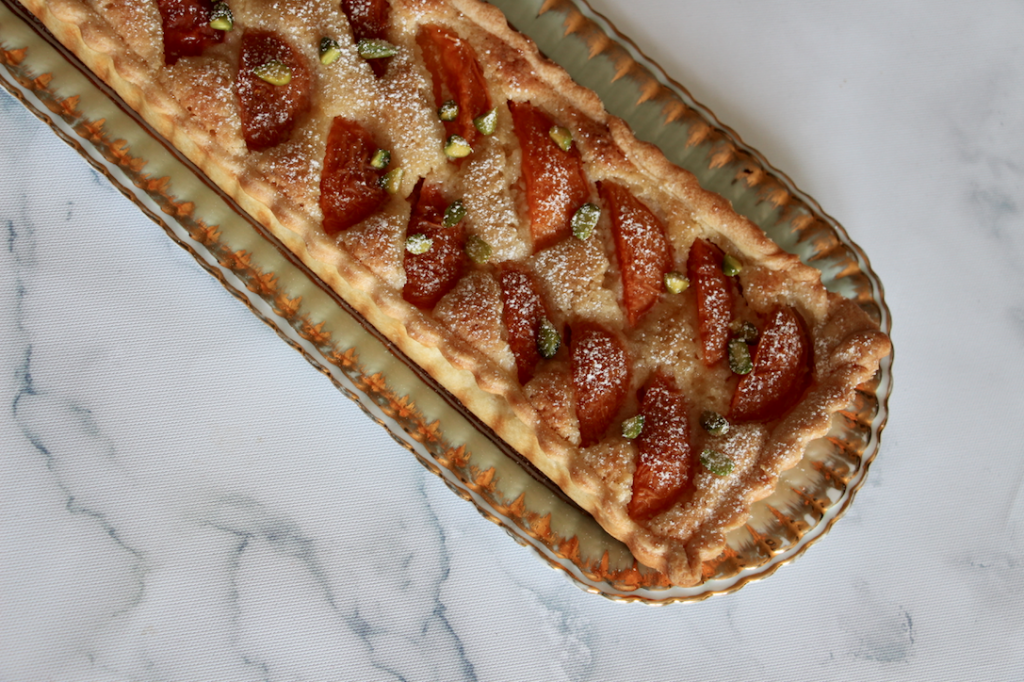 Shall we now?
The recipe, Chef!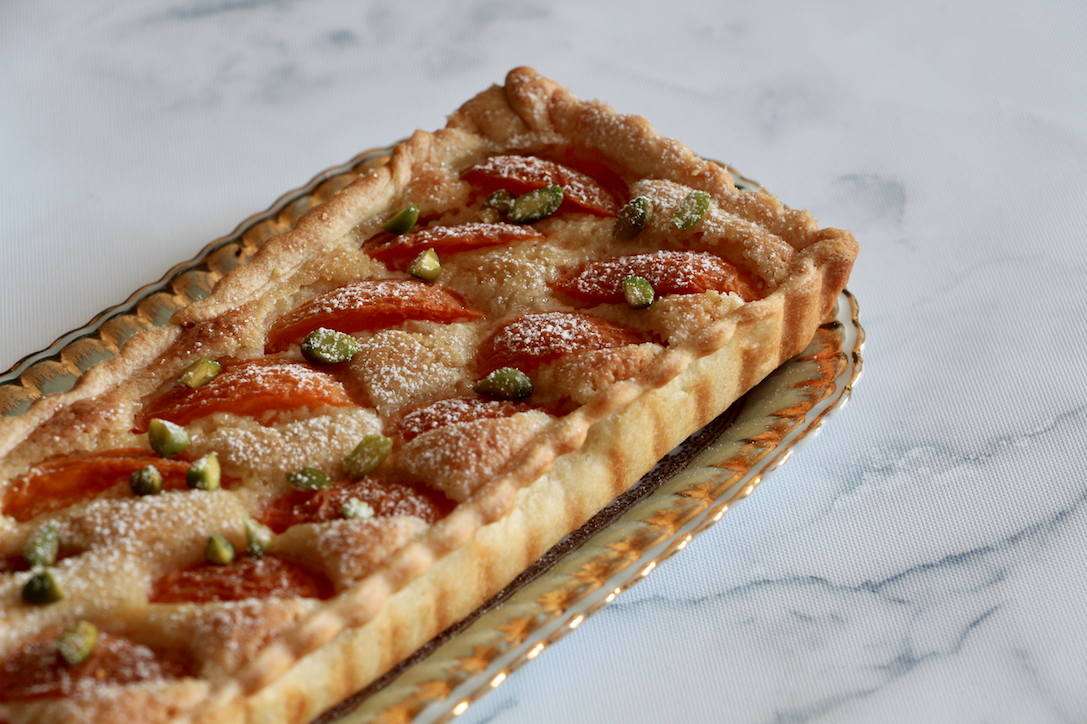 Print Recipe
Apricot and Almond Cream Tart
Ingredients
1 shortcrust or shortbread pastry

1 large egg

75 g sugar

30 g butter at room temperature

1 pinch of vanilla powder

65 g almond powder

5-6 big apricots

Butter for the mold

A few pistachios
Instructions
1
Preheat your oven at 180 degrees.
2
Spread your pastry and place it in your buttered mold.
3
Make marks on the pastry with a fork.
4
Mix the egg and sugar until you get a white and foamy mixture.
5
Add the vanilla powder and soft butter. Mix.
7
Pour and spread gently the mixture on your pastry.
8
Place your apricots cut in quarters.
11
Spread chopped pistachios.