Hello my friends!!
I am literally unstoppable!! I will create new versions of my mascarpone cake until I'm completely out of options!!
And I believe I should do so since this cake is sooooo goooood!! Today we will have an apricot, white nectarine and mascarpone cake!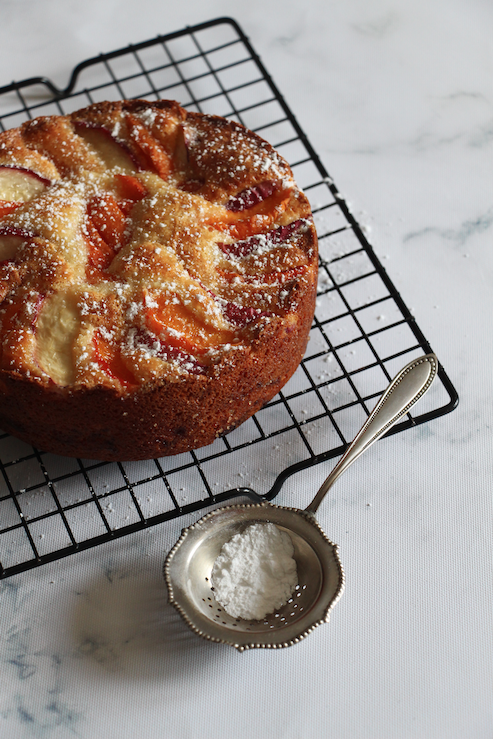 So I won't give you the list of the other versions again… If you want the apple version, the chocolate one or the hazelnut and raspberry one, you just have to type "mascarpone" in the search engin of the blog and you'll get all of them at once.
This recipe is showing seasonal fruits at their best. I love apricots, nectarines or peaches when they are cooked. Their acidity mixed with this moist and smooth cake is divine.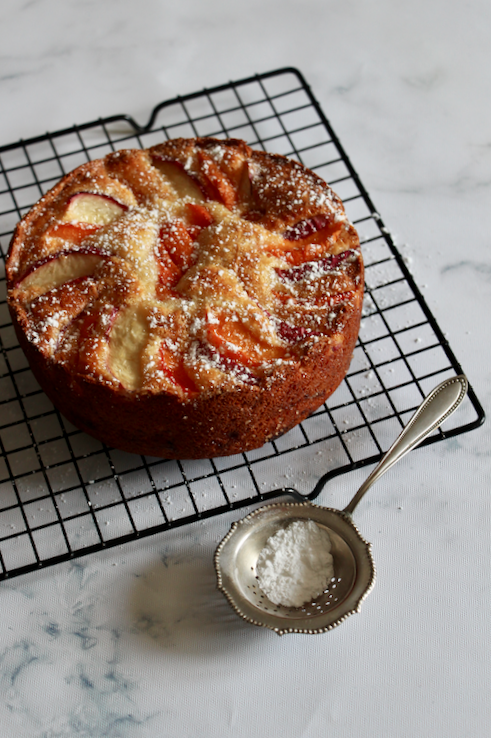 I wasn't disappointed at all when I tried this version!! I immediately started writing here…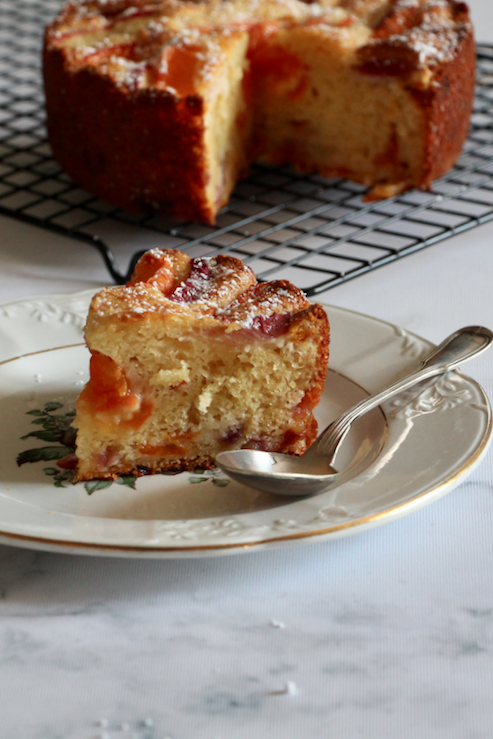 You have the quantities for a 18 cm diameter here. If you have a 26 cm diameter mold, double the quantities. In between, I let you do the maths… 😉
As always, the utensils:
My Zenker mixing bowl by Fackelmann France and my professional whisk by De Buyer
Or my kMix by kenwood
My 18 cm diameter Zenker cake mold by Fackelmann.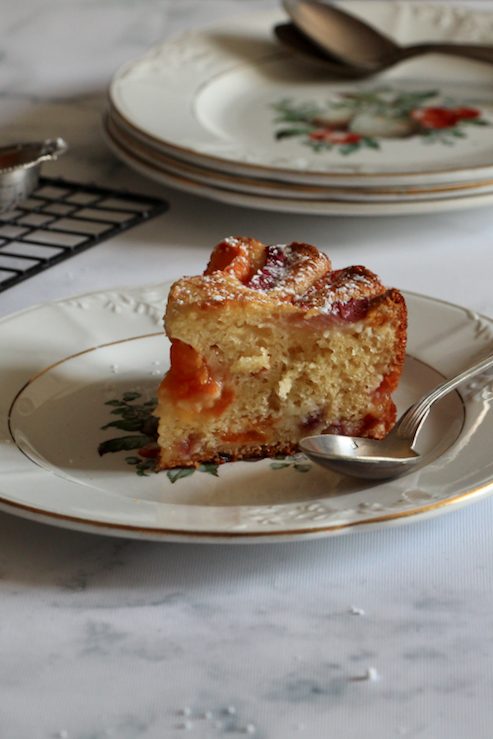 Let's do this!
The recipe, Chef!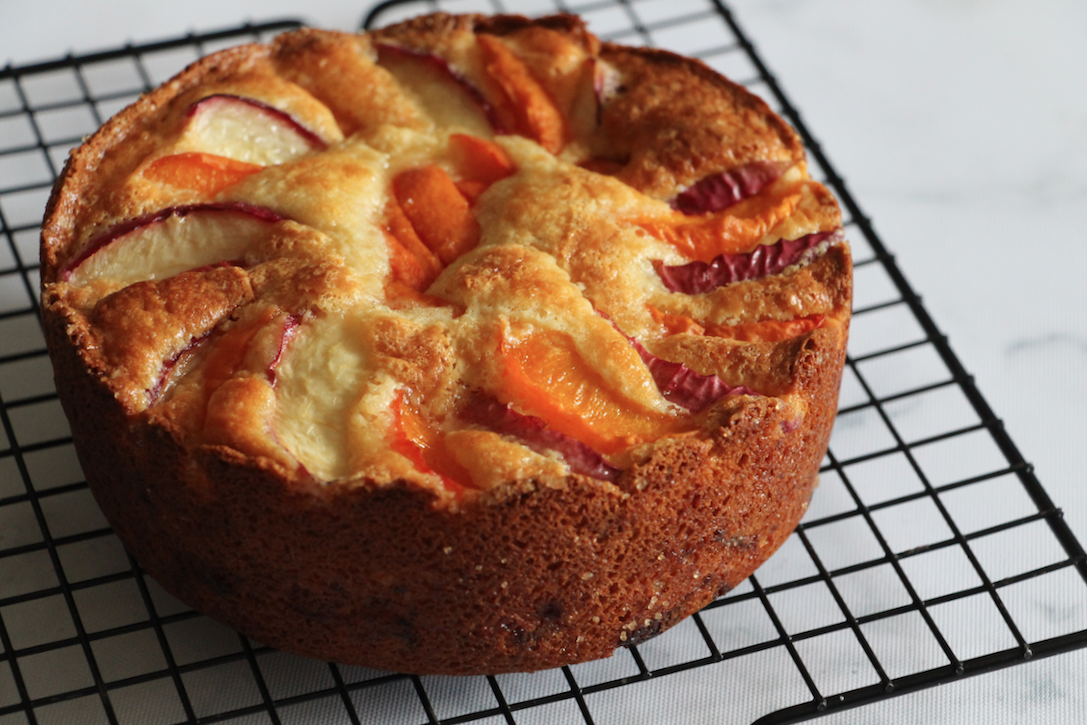 Print Recipe
Apricot, white Nectarine and Mascarpone Cake
Ingredients
4 apricots
1 white nectarine
10 g butter
15 g sugar
2 eggs
75 g sugar
125 g mascarpone
100 g flour
8 g baking powder
1 pinch flower salt
1 pinch vanilla powder
1/2 tablespoon brown sugar (optional)
Icing sugar (optional)
Instructions
1
Cut 2 apricots and half of the nectarine in cubes.
2
Melt the butter in a frying pan and add 15 g sugar.
3
Add the fruits and cook them for 10 minutes at medium heat, mix from time to time.
4
Preheat your oven at 170 degrees.
5
Beat the eggs and add 75 g sugar.
6
When the mixture gets foamy, add the mascarpone.
7
Add the flour and baking powder.
8
Finally add the flower salt and vanilla powder, mix gently with a spatula.
9
Cut the remaining fruits in slices.
10
Pour the caramelized apricot and nectarine cubes in your batter then pour the whole thing in your buttered mold.
11
Place the slices of apricot and nectarine in the shape of a rose. Spread with brown sugar.
13
Once baked, wait at least 20 minutes before spreading icing sugar.