Friends, you are not going to believe it!!! This recipe, the mashed butternut, is simply outstanding!!
You have to try it, it's M-A-N-D-A-T-O-R-Y!! (I used uppercases and spaces to insist just in case my message wasn't clear…)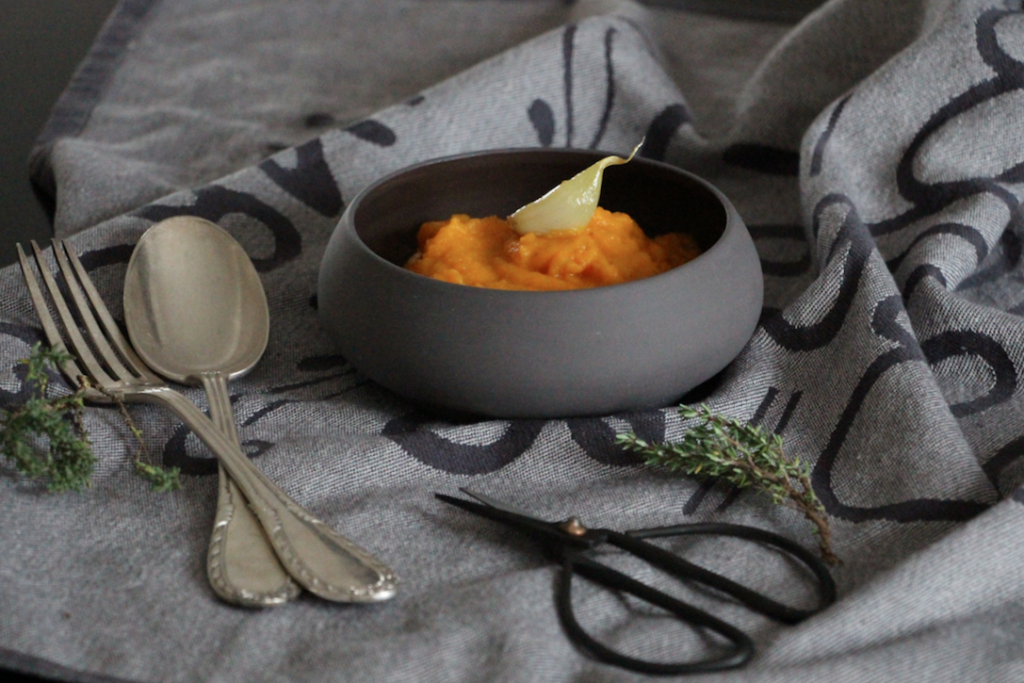 First it is super easy to make, and very quick too.
Then it is really cheap, it requires only a few ingredients, it is super light and besides, yes there's a beside, it is absolutely delicious!!!
It's the dream!!!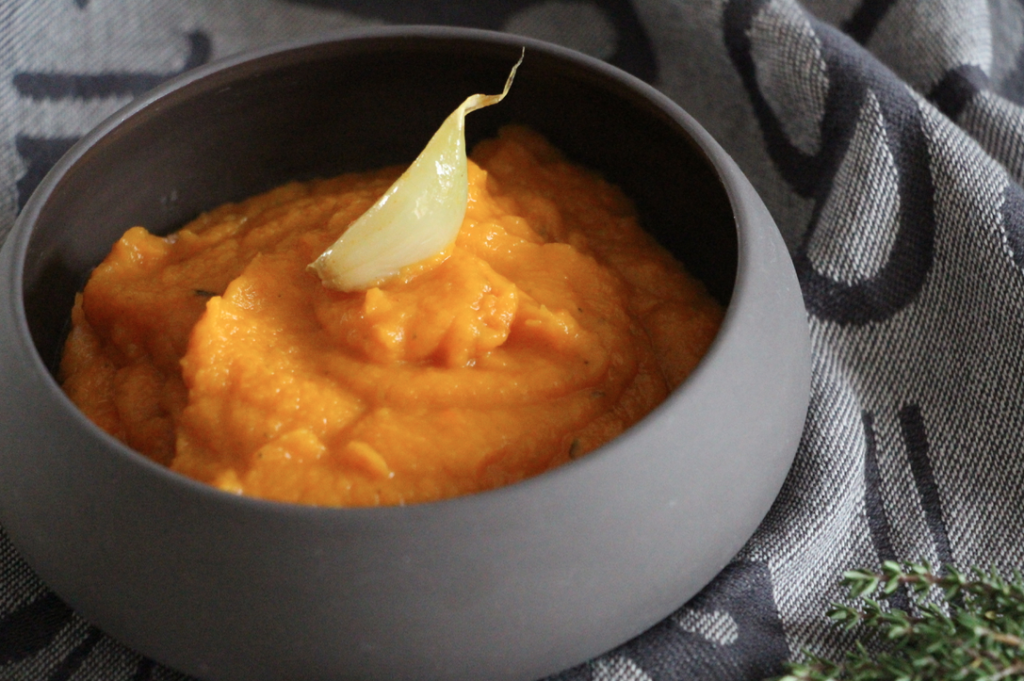 So now you're thinking: that's it, Emma went nuts. It's like Santa Claus: you really wish he existed but you know he doesn't…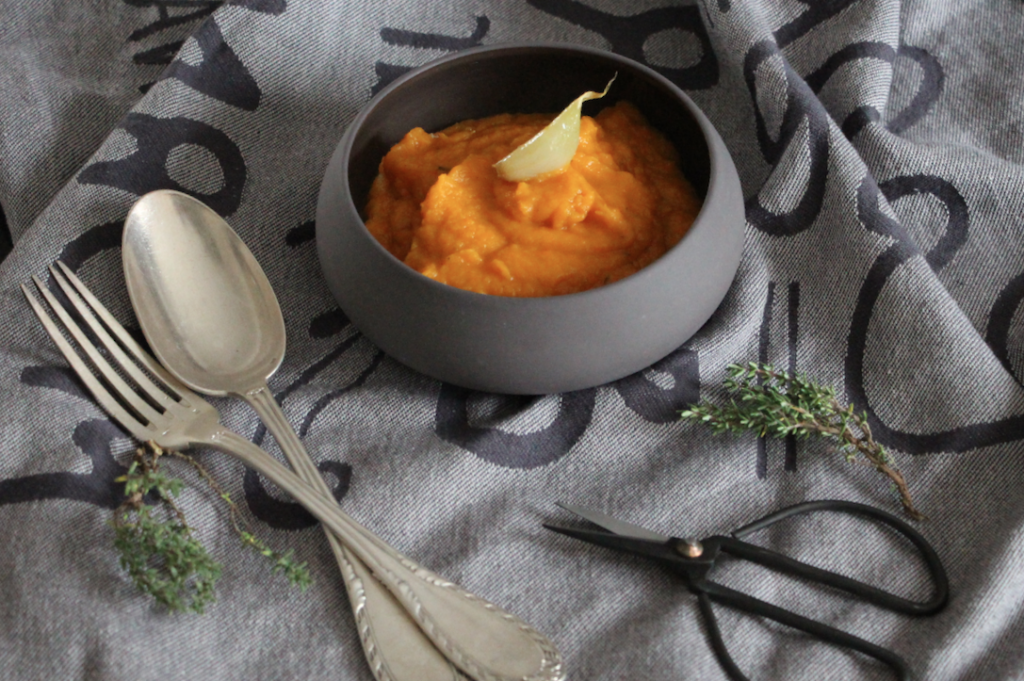 Not a all my friends!! Not at all!!
And if you want to prove me wrong, just try it and you'll see! And if you believe me, well… try it too!!! 😉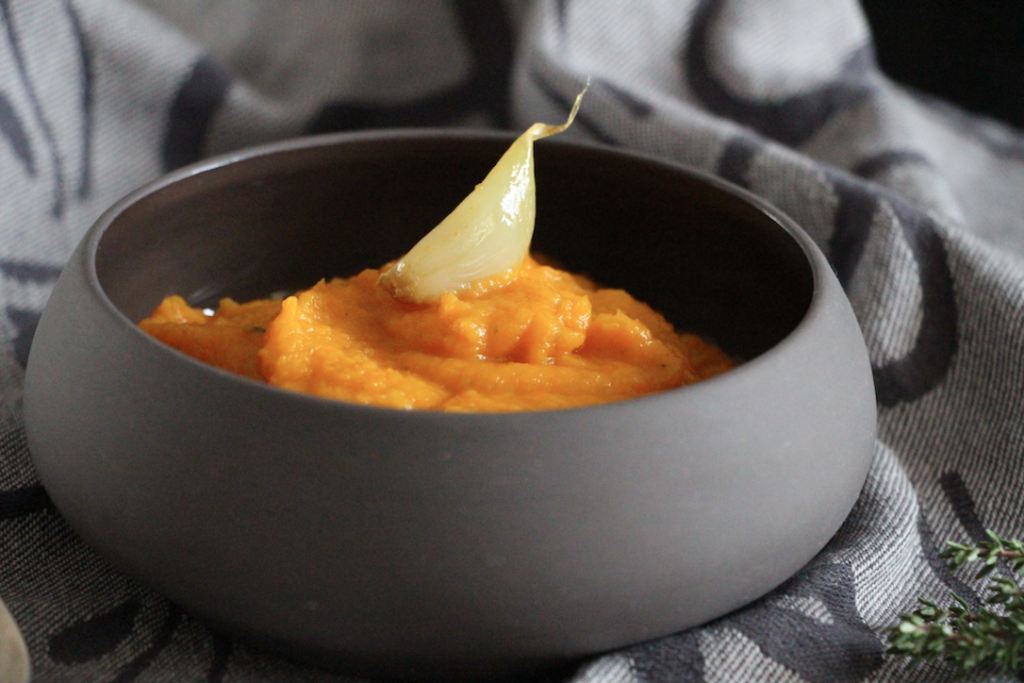 The utensils:
My Affinity frying pan by De Buyer
My kMix hand mixer by Kenwood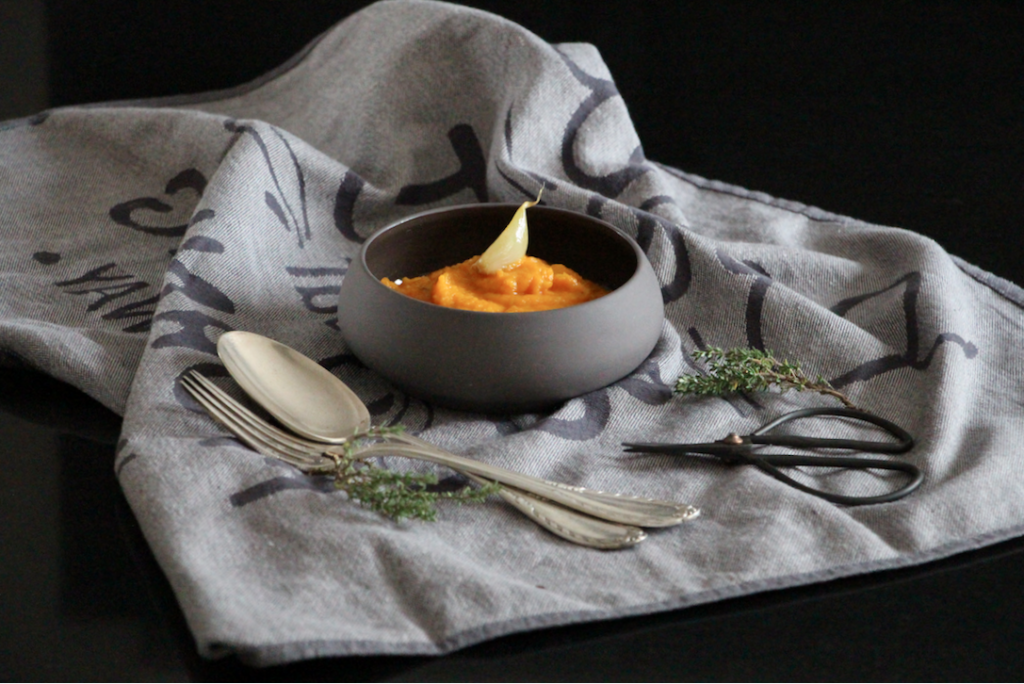 (Presentation : "Terra" Gourmet cocottes by Degrenne Paris)
Shall we start?
The recipe, Chef!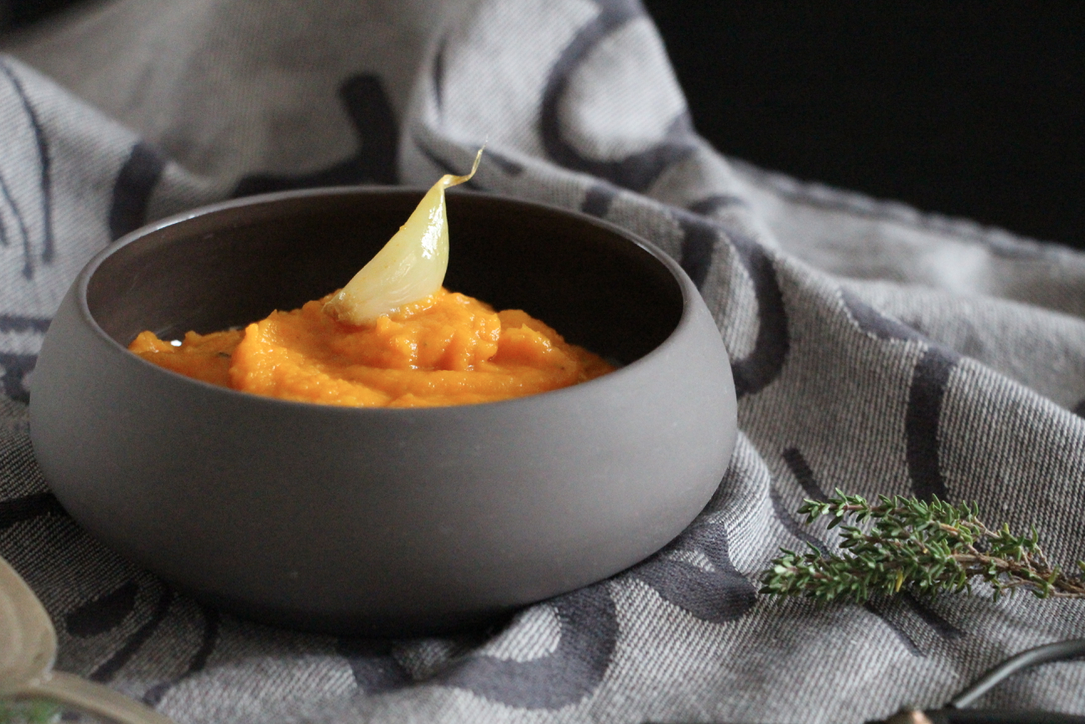 Print Recipe
Ingredients
1/2 butternut

2 cloves garlic

2 tablespoons olive oil

Thyme

Salt

Pepper
Instructions
1
Remove the skin of the butternut with a knife (be carefull...) and cut it in cubes.
2
Stir fry at medium heat the butternut cubes with 2 tablespoons of olive oil, a pinch of salt, the grated garlic and stalks of thyme for 5 minutes.
3
Cover and cook some more for 30 minutes at low heat (mix from time to time).
4
When it's cooked, pour in a large bowl, remove the thyme stalks and mix with your handmixer. You should get a smooth texture.
5
Adjust seasoning and serve.