TikTok is getting crazy with this Princess cake!! I had to try it!
So fun to make with the kids!! You have to make it…
Let's see the recipe, Chef!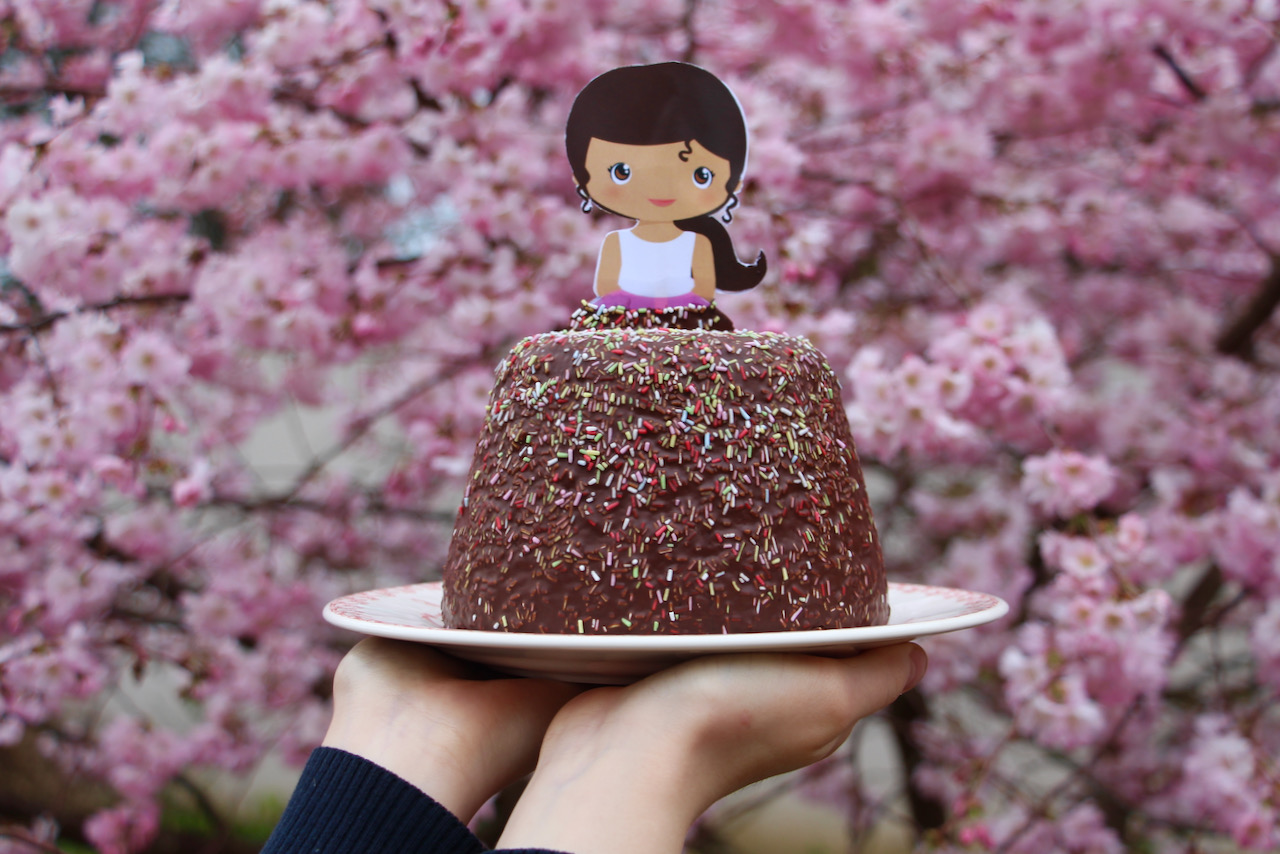 Print Recipe
Ingredients
85 g Greek (or plain) yoghurt

75 g sunflower oil

2 eggs

180 g sugar

190 g flour

8 g baking powder

180 g chocolate

40 g sugar vermicelli
Instructions
1
Preheat your oven at 160 C / 320 F degrees.
2
Mix the yoghurt with the oil, eggs and sugar.
3
Add the flour and baking powder.
4
Pour the batter into your buttered and floured mold.
5
Bake for 1 hour (check cooking with a knife).
6
Unmold immediately on a grid, with your cake upside down.
7
Melt the chocolate with a double boiler. The chocolate should be a bit thick when you pour it.
8
When the cake is at room temperature, add the princess on top.
9
Place a pastry ring on the cake, place a plate under the grid.
10
Pour the chocolate in the ring, spread sugar vermicelli.
11
Remove the pastry ring at once and let the magic do its trick!