Cake lovers, this recipe is for you!! Breakfast lovers, this recipe is for you too!!
Today, I will introduce a new version of my usual yoghurt poundcake : the yoghurt and hazelnut poundcake.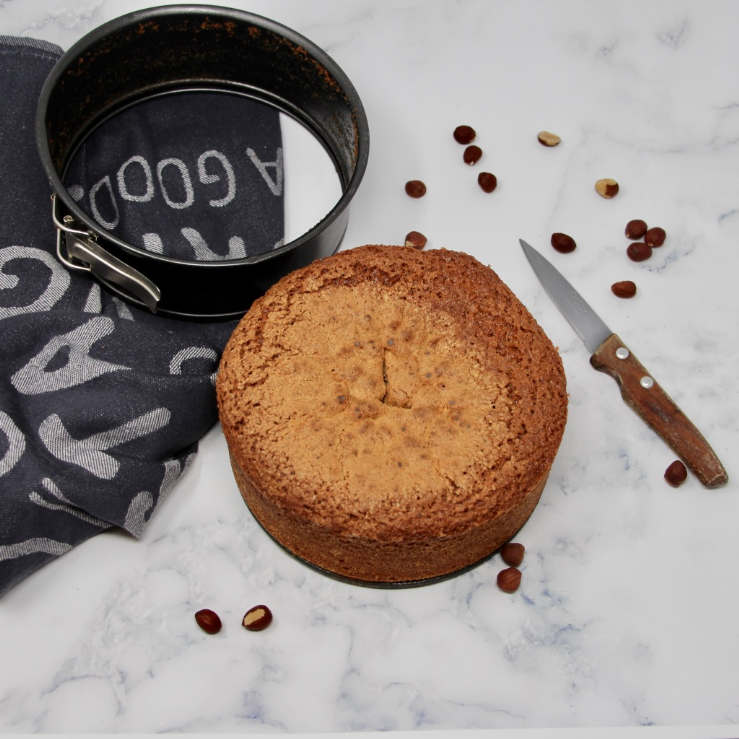 You know me now if you follow me on social networks (Facebook, Instagram, Pinterest), I'm a huge fan of yoghurt pound cake.
It's so easy and quick to make, you can make it several ways and it's always delicious.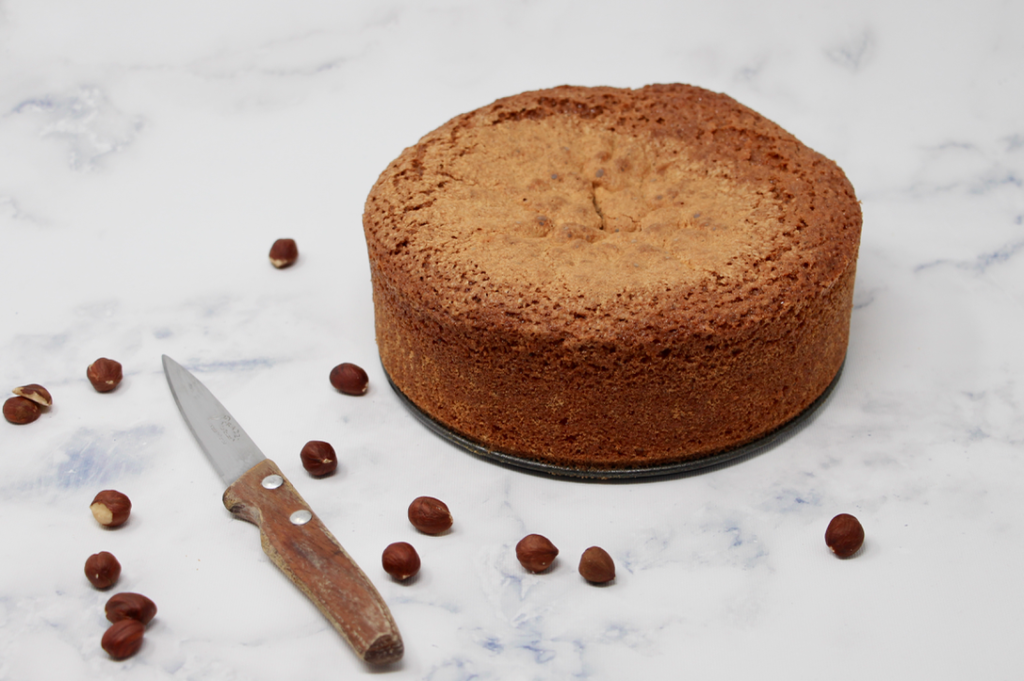 Here, the version I made is with hazelnut powder. Huge crush on this one!! It is smooth as I love it, the hazelnut taste is there, perfectly balanced, it's a delight!
You can enjoy it as it is, for an afternoon snack or for your breakfast. I added my raspeberry sauce and it was heavenly!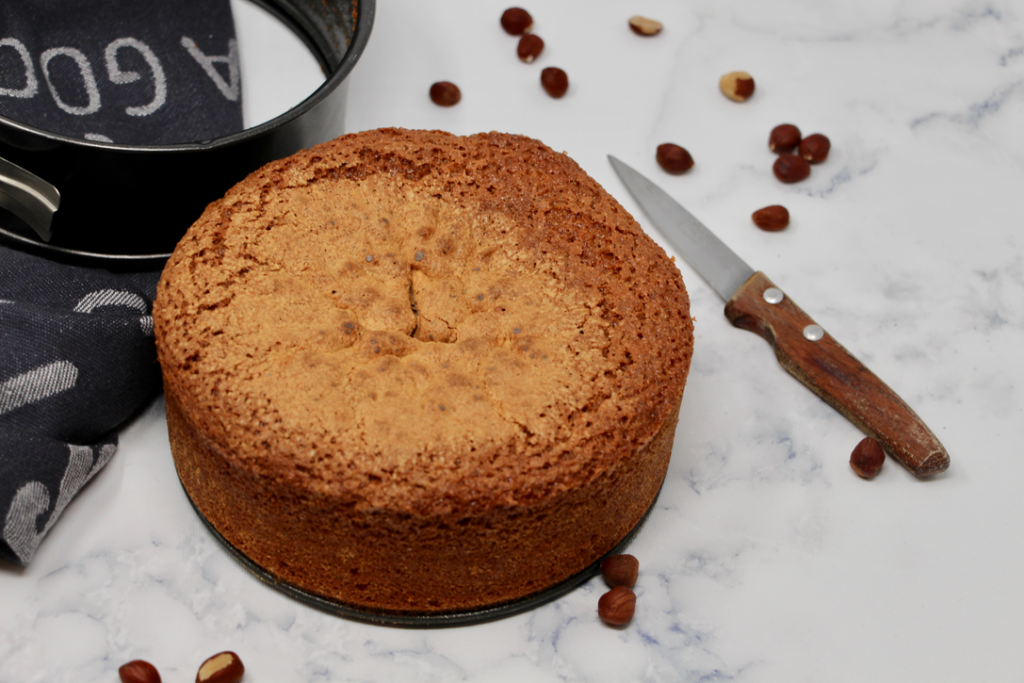 You can also have it for a layer cake.
As far as baking is concerned, you can bake it in a cake mold (26-28 cm length), or in a round cake mold. Here I used my Zenker 18 cm cake mold by Fackelmann that I fill up to 3/4. Don't you want to have a bite just now???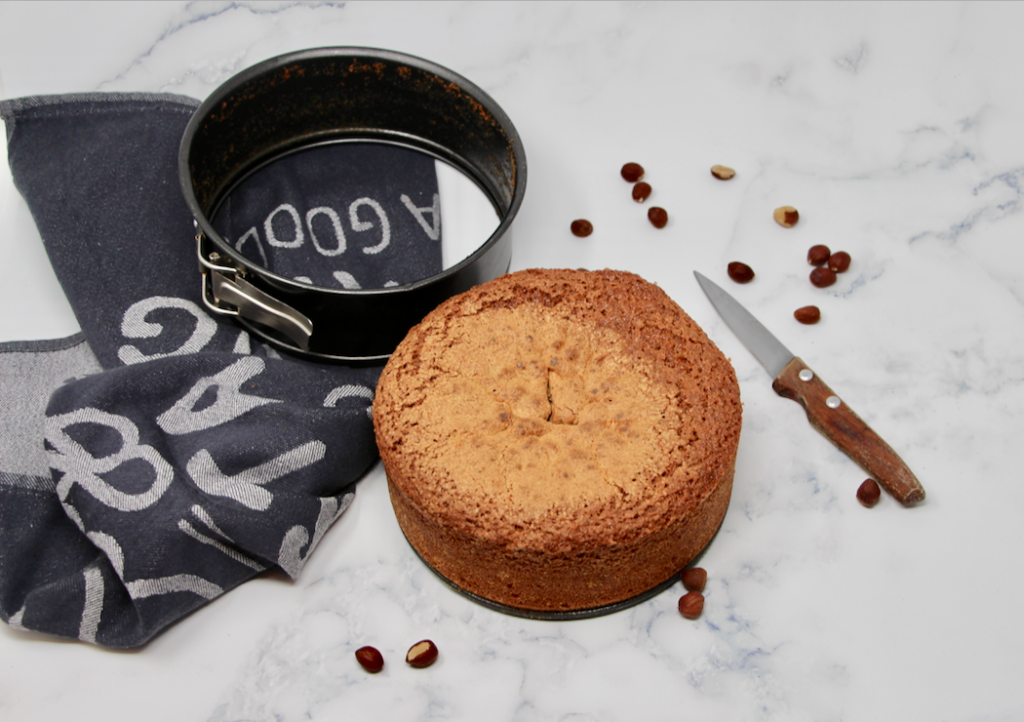 I made this recipe with my usual cake flour by Gruau d'Or and didn't have to add any baking powder. If you take your regular allpurpose flour, like this wheat flour by Gruau d'Or for instance, just follow the recipe to the letter… 😉
The utensils:
My kMix by Kenwood
Or the Thermomix
Or my mixing bowl by Fackelmann and my professional whisk by De Buyer.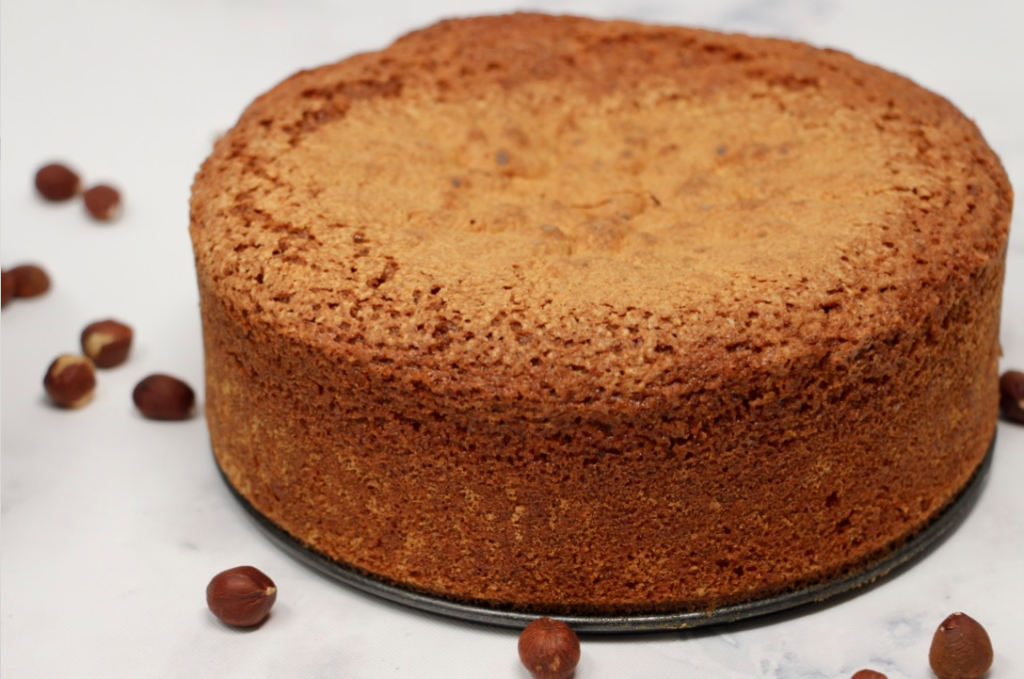 You want to have a look?
The recipe, Chef!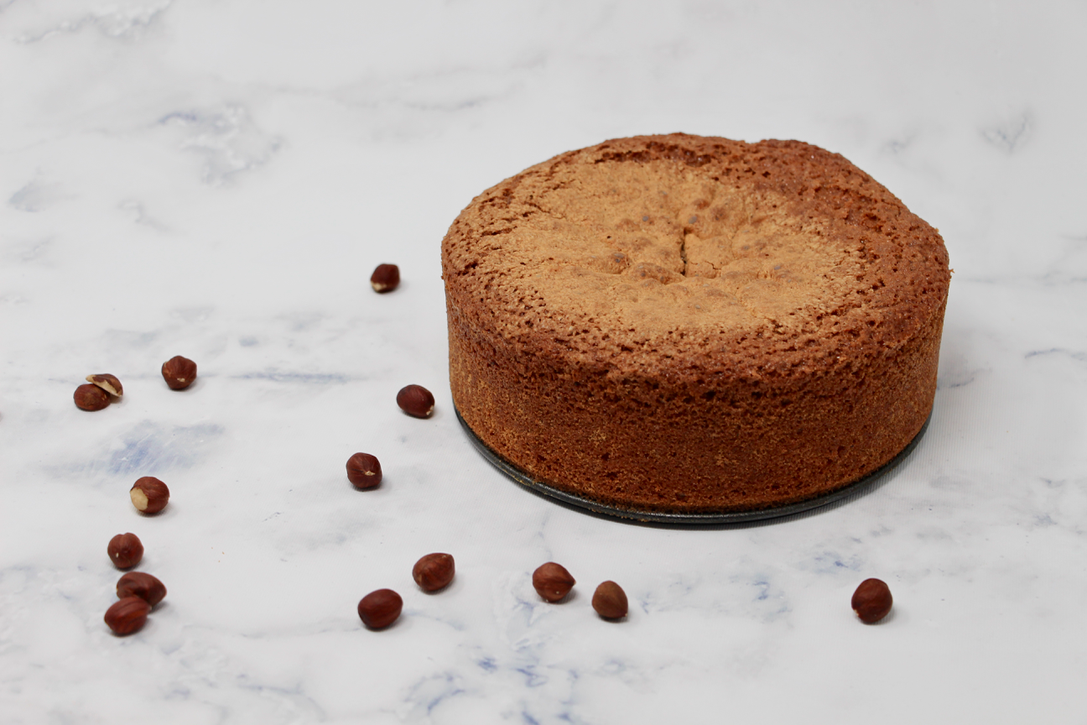 Print Recipe
Yoghurt and Hazelnut Poundcake
Ingredients
125 g plain yoghurt

115 g sunflower oil (1 cup)

300 g sugar (3 cups)

210 g flour (3 cups)

80 g hazelnut powder (1 cup)

10 g baking powder

3 eggs
Instructions
1
Preheat your oven at 160 degrees.
2
If you have a food processor (KitchenAid, Thermomix, ...), put all the ingredients except the hazelnut powder in the bowl and mix at medium speed for 30 secondes. Add the hazelnut and mix a few seconds.
3
If you don't have a food processor, mix the yoghurt with the oil and sugar.
4
Add the flour and baking powder.
5
Add the eggs, ons by one.
6
Add the hazelnut powder and mix gently.
7
Pour the batter into a buttered mold.
9
At the end, check if your cake is baked enough with a knife.
10
Unmold and let cool down on a grid.