We want ice cream!! It's summer time!! We want ice cream!!
Okay, okay … We are going to make ice cream…
Chocolate lovers, you are going to love this one!! Here is my chocolate ice cream.
With this recipe you are going to dive deep into chocolate… It's going to be intense !!
I already introduced my no egg chocolate ice cream. This is a version with eggs and more intense in terms of chocolate taste. Definitely for chocolate lovers…
I recommend to take a high quality chocolate. I took again the Empreinte 68 chocolate by Cemoi. It's a 68% cocoa chocolate. Strong and tasty just as it should be. Combined with a custard preparation as I did here, it's the right balance.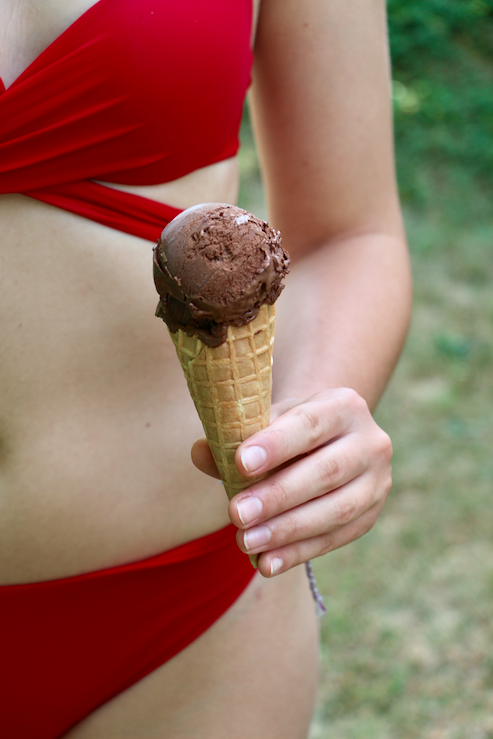 The chocolate is mixed with a bit of unsweetened cocoa, to have an even stronger chocolate taste. It's a delight…
You will have the traditional recipe (with a sauce pan) and with a Thermomix. Everybody will find the appropriate one!!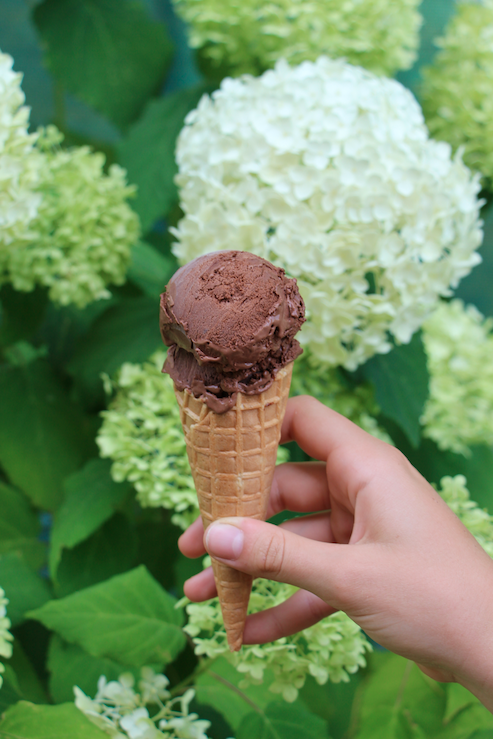 As always with ice cream or sorbet recipes, you will have to let the preparation cool down before putting it into your ice cream machine. I wrote down 3 hours for the recipe preparation time, it's really the minimum time. You will get a rather soft ice cream. It's definitely better if you can have more time.
Also, I mentionned it already several times, I mix sugar and glucose syrup in the recipe. The glucose syrup will help with the texture (and prevent from having crystallization).
The utensils:
My Affinity sauce pan by De Buyer (with a thick bottom),
A good whisk,
And an ice cream machine.
There you go!! You're all set!
The recipe, Chef!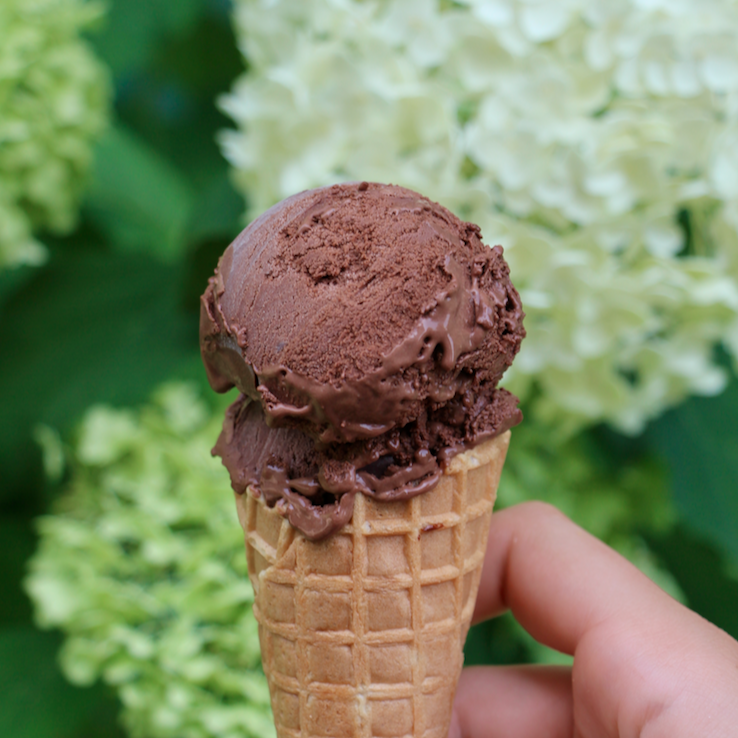 Print Recipe
Ingredients
250 g chocolate
25 g cocoa
4 egg yolks
150 g liquid cream 30% fat
350 g milk
35 g icing sugar
35 g glucose syrup
Instructions
1
If you have a Thermomix go to bullet point 9.
2
If you don't have a Thermomix, heat the milk and cream in a sauce pan. Remove from the stove before boiling.
3
Place the chocolate and cocoa in a bowl. Pour the milk / cream on top. After one minute, mix.
4
In another bowl, whisk the egg yolks, icing sugar and glucose syrup until it gets foamy and white.
5
Add little by little the chocolate mixture and whisk well.
6
Place in your sauce pan, heat and keep whisking until it thickens a bit (4 min).
8
Remove from the stove and whisk some more. Go to bullet point 11.
9
Place the chocolate in your Thermomix bowl and mix 15 seconds speed 10.
10
Add the icing sugar, glucose syrup, the 4 egg yolks, the cream, the milk and cocoa. Set 5 minutes at 60 degrees speed 5.
11
Pour in a large bowl, cover with a cling film on the surface and set aside in your fridge.
12
When it's cold enough, put the preparation in your ice cream machine.