Go! Go! Go!! This will be a quick one!!
No long speech today to describe the recipe I'm about to share: the mango sorbet!!
Let's see…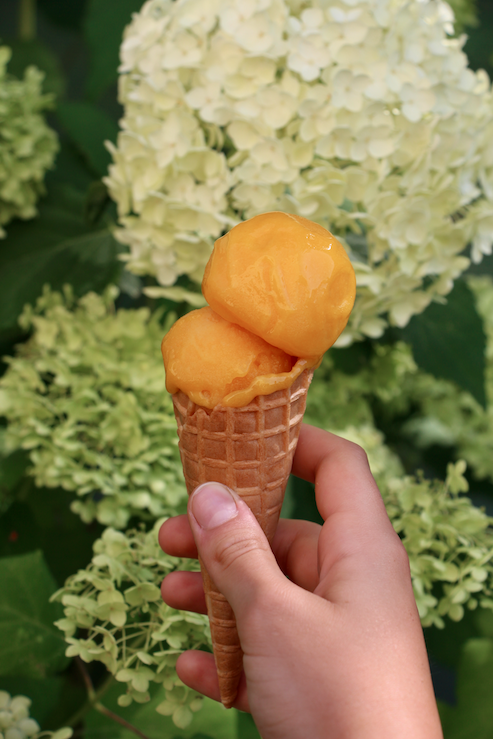 We will stick with the regular basis of all my sorbets: fruit (this is where everything is at stake…), a sugar and glucose syrup, lemon juice to emphasize the mango taste.
You won't need more to make a delicious mango sorbet!
Since it is sooo gooood (words out of my kids mouth!!), this mango sorbet deserved its own recipe!! 😉
And look at this color!! I'm sure you want to taste it now!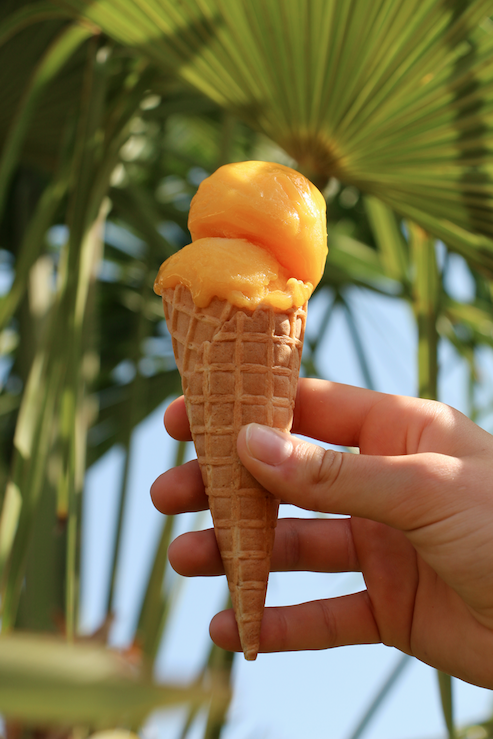 No more waiting, the utensils:
One ice cream maker,
A thermometer (7-8 euros in your supermarket),
And a hand mixer (or blender).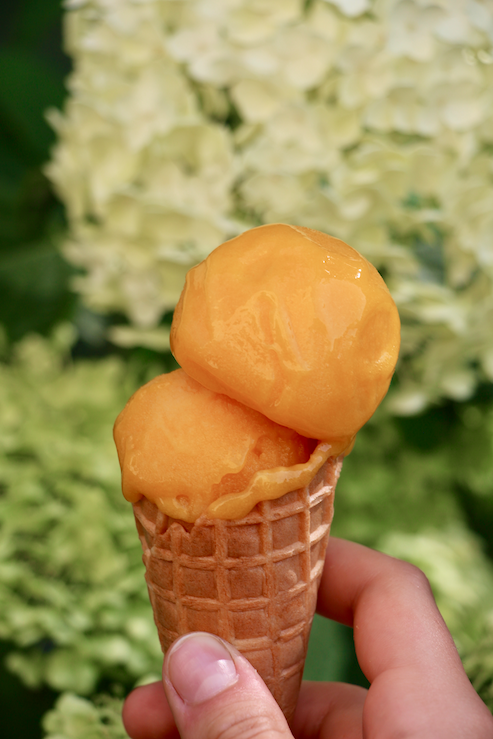 Want a scoop of sorbet?
The recipe, Chef!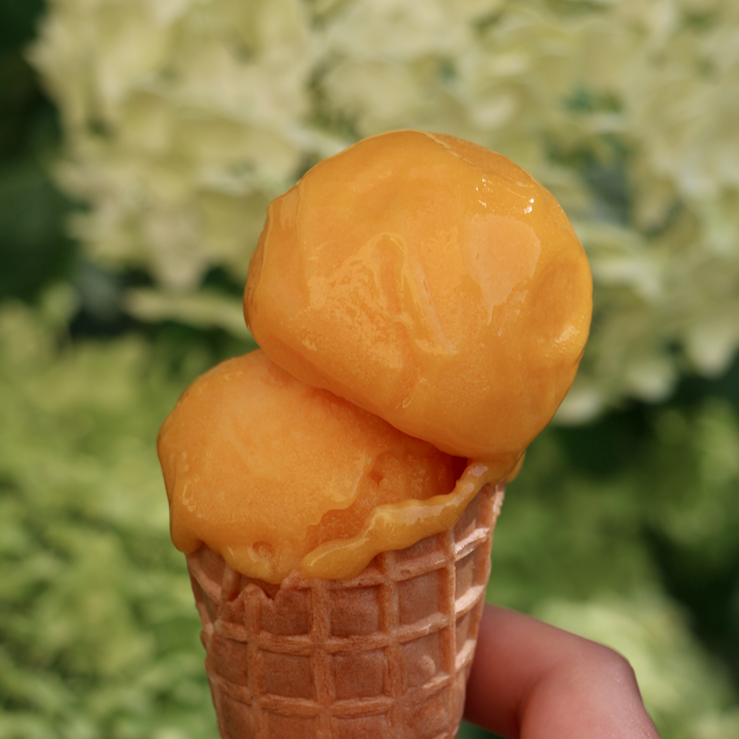 Print Recipe
Ingredients
1 large mango (around 350/370 g of pulp)

100 g water

75 g caster sugar

75 g glucose syrup

1 or 2 tablespoons lemon juice
Instructions
1
Peel the mango, remove the stone and cut it in pieces. Set aside in a large bowl.
2
Heat the water at 45 degrees.
3
Mix the water, sugar and glucose syrup.
5
Pour on the mango, add the lemon juice and mix.
6
When the texture is smooth, set aside in the fridge.
7
When it's cold, place in the ice cream machine.
Notes
Weigh the mango pulp and adjust the other ingredient quantities if needed.