2 ingredients for a dessert… no sugar… no egg… glutenfree… and super yummy…
What's that????
My chocolate cream, simple as that!!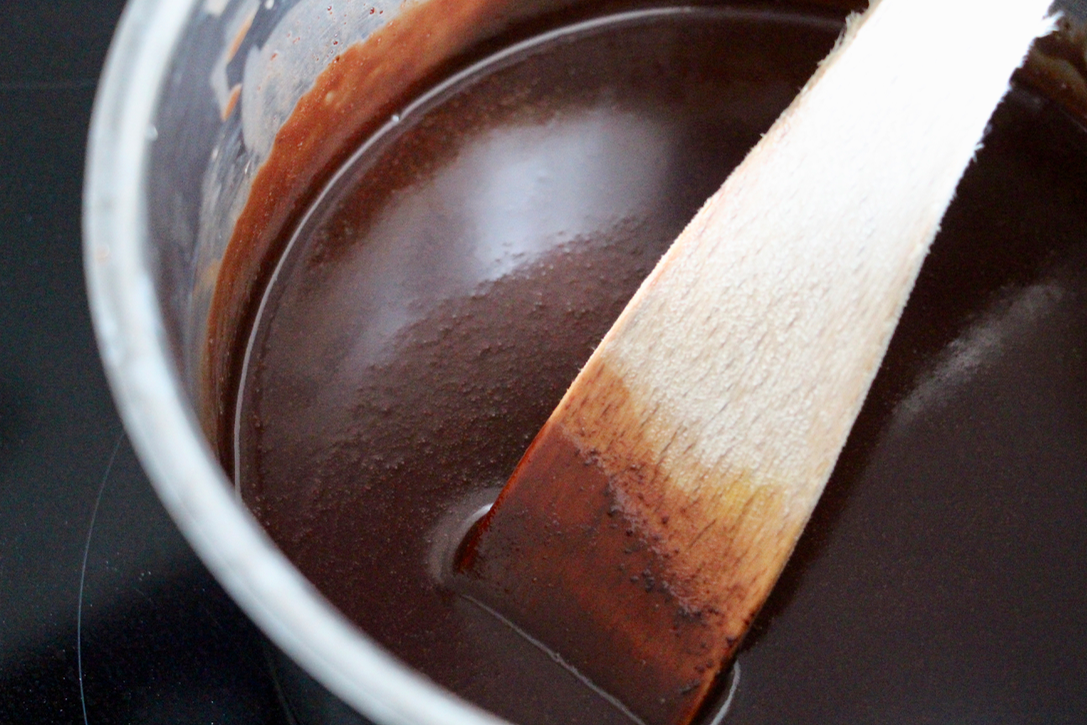 6-7 minutes of cooking, 2 hours in the fridge and that's it.
So who's in?? It's to die for!!
The quantities in my recipe will enable you fill 8 little jars (8 cl). Then it's up to you to adjust the quantities for bigger jars or more little ones. It's very easy: for 100 g of chocolate, you will need 300 g of cream. It is not more complicated than that!!
On a large buffet or on a plate with several mini desserts, this chocolate cream will surprise you and your guests!!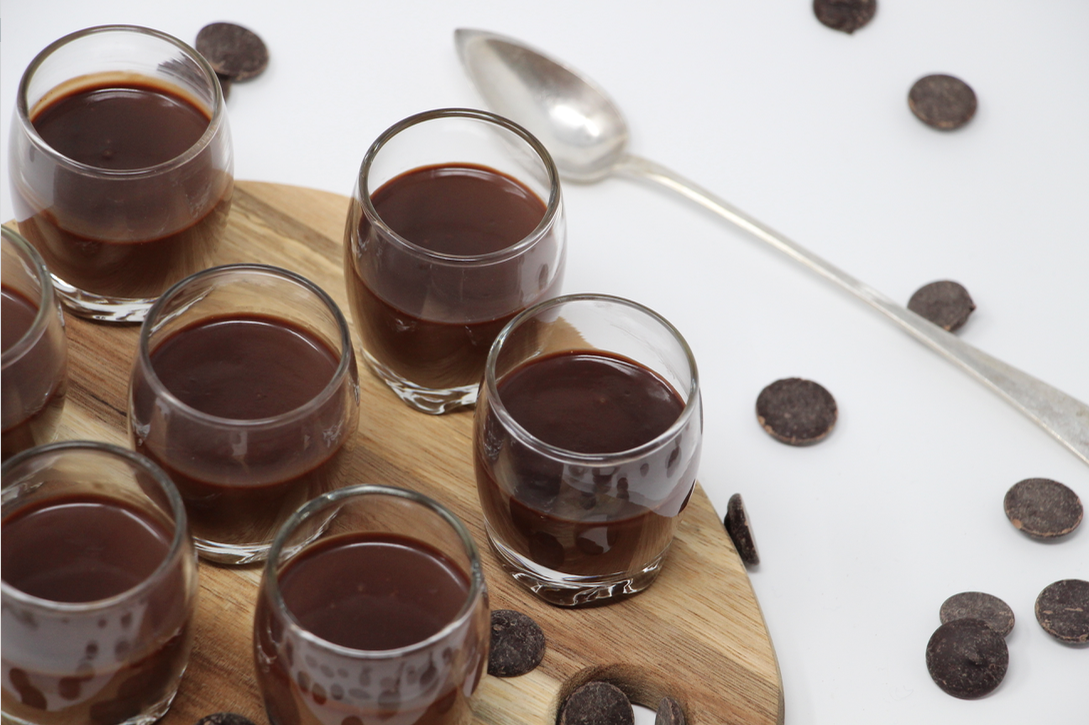 Two points to be noticed: you should have a very high quality chocolate. I always use the Force Noire by Cacao Barry. It is the best! And as far as cream is concerned, do not take low fat cream. You need at least 30% fat.
Let's do this! The recipe, Chef!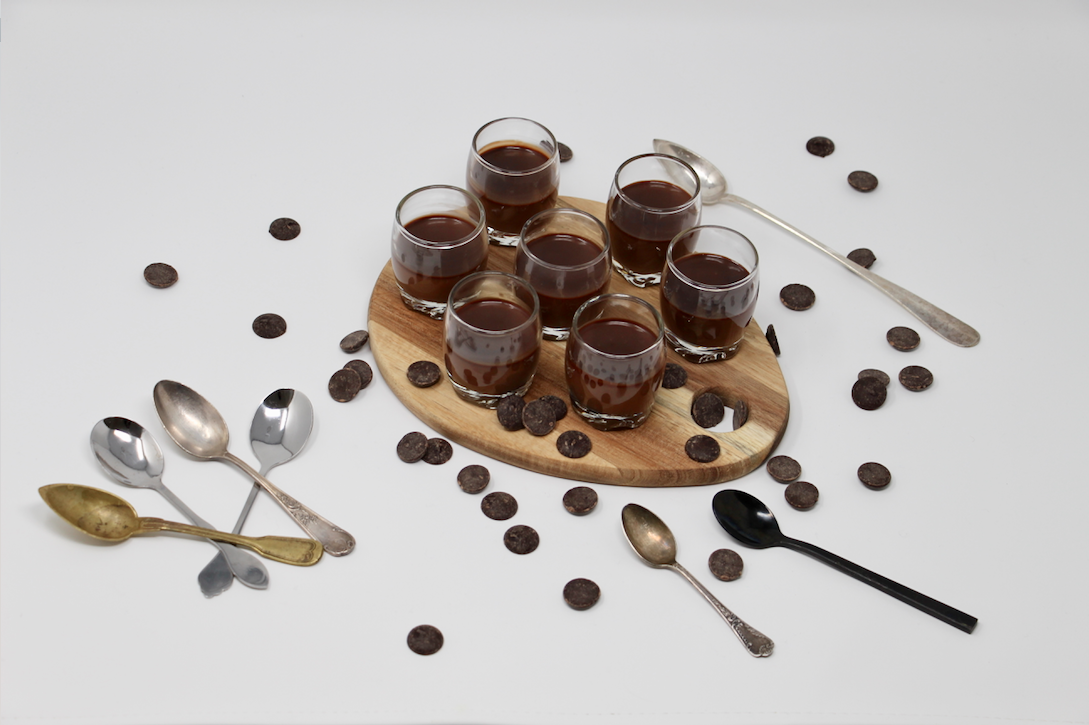 Print Recipe
Ingredients
100 g chocolate

300 g cream
Instructions
1
Heat the cream until it boils.
2
Remove immediately from the heat.
3
Pour the chocolate chips or chocolate cut in pieces and mix until you get an homogeneous mixture.
4
Cook again at medium heat and keep whisking with a spatula. Your chocolate cream will thicken a little bit.
5
After 4 to 5 minutes, remove from the heat and pour into your jars.
6
Let cool down at room temperature then set aside in your fridge for 2 hours.
Notes
You can add salt flower at the end, the combination of tastes is great.