Hello my friends!
Are you ready to try my new recipe? Fresh, quick to prepare and very yummy… Seasonal too!!
Here's my cold nectarine soup made with mint leaves to add more freshness.
Let's see the recipe, Chef!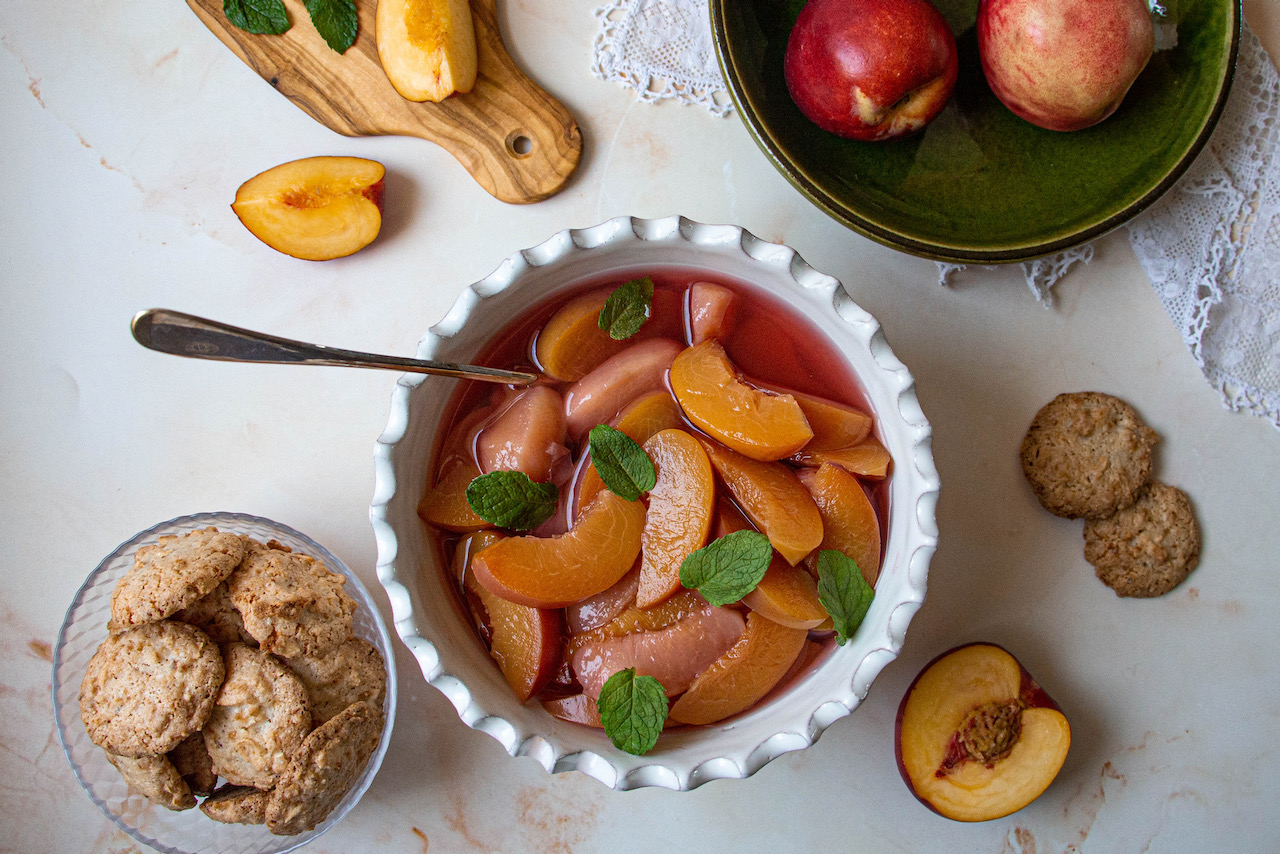 Print Recipe
Ingredients
9 nectarines

2 fresh mint stalks

1 tsp honey

1/2 liter of water

70 g sugar

A few fresh mint leaves
Instructions
1
Wash the nectarines and cut them in slices. Place in a sauce pan.
2
Add the mint stalks, honey, water and sugar.
4
Low down immediately the stove and cook for 12 minutes.
5
Remove the nectarine slices and let them cool down in a large plate.
6
Taste the syrup and add a bit of sugar if necessary. In such case, cook 3 more minutes.
7
Pour the syrup on the nectarines and set aside in your fridge for at least 4 hours.
8
When serving, add mint leaves.