Do we need long talks to introduce this dish? Doesn't everybody already know the famous minced meat lasagna? Sure ! But, as many other traditional and family dishes, we always have doubts when cooking them, doubts about the quantities or the cooking time.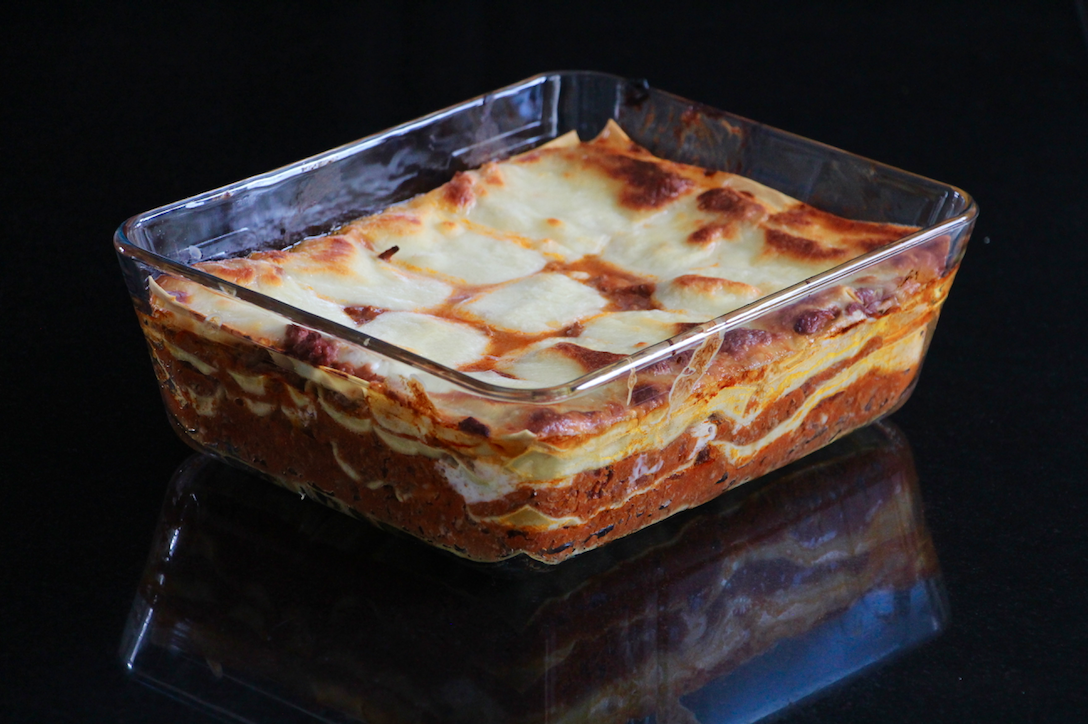 This is where me, your devoted chef ( 😉 ), come in the picture and write everything down for you!! Thank you who again??
Minced meat lasagna is what my children ask for every now and then!!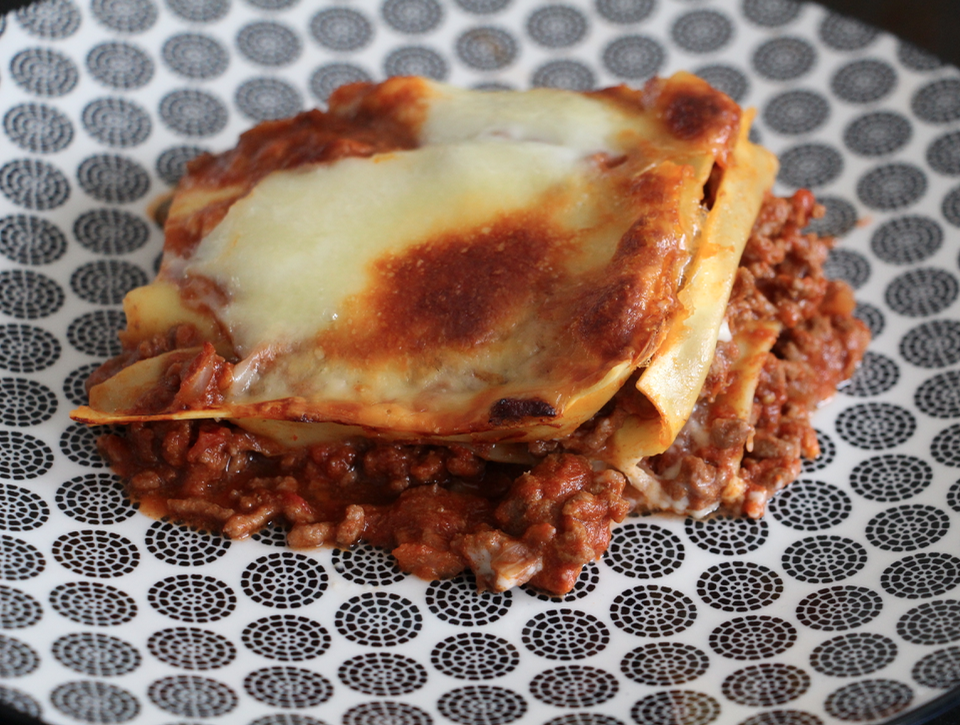 You can already find my bolognese sauce on the blog, you'll also find the recipe of my bechamel sauce. Put the two together, add a few lasagna pasta layers and you'll get the ultimate homemade minced meat lasagna!!
Ready for a trip to Italy? The recipe, Chef!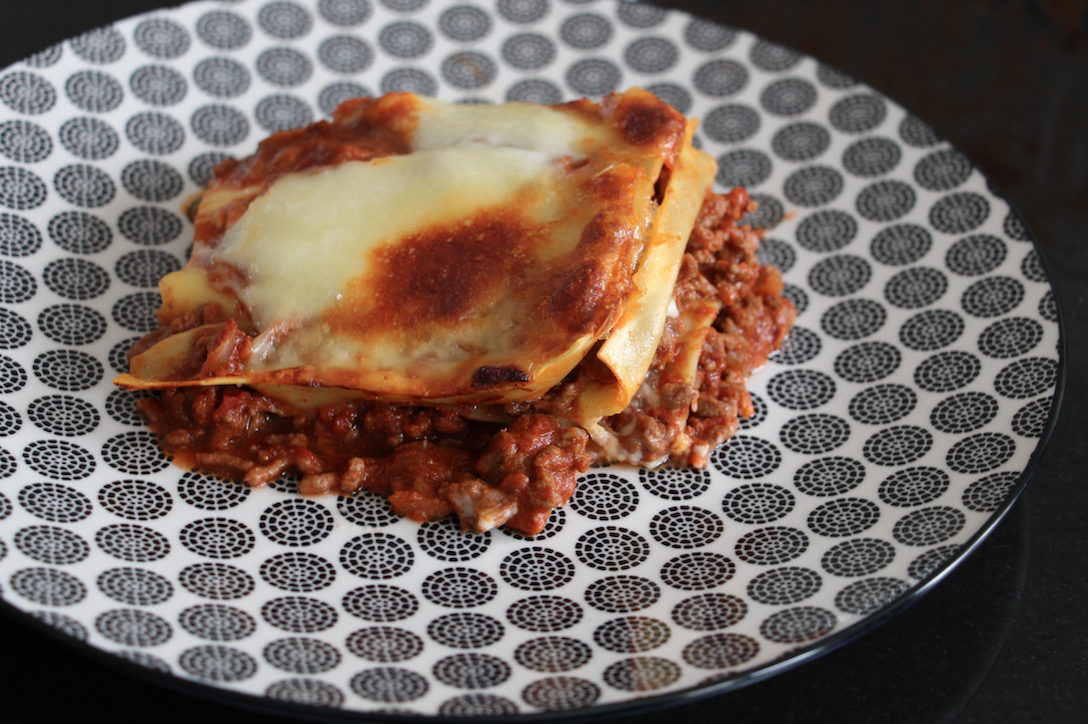 Print Recipe
Ingredients
600 g minced beef

1 onion

2 cloves of garlic

400 ml tomato sauce

2-3 tablespoons of olive oil

1 teaspoon of tomato concentrate (optional)

Paprika

Red mild pepper

Espelette pepper

Ground ginger

Rosemary

Thym

Laurel

400 g mozzarella

40 g butter

60 g flour

1/2 l milk

Salt

Pepper

Ground nutmeg

6 layers of fresh lasagna pasta
Instructions
1
Mince the onion and cook it in a large sauce pan with 2 tablespoons of olive oil.
2
Add the minced garlic and cook for 1 minute.
3
Set aside the onion and garlic (to avoid aver cooking).
4
Add an extra tablespoon of olive oil, add the beef and cook at high heat.
5
Once your meat is cooked, add the onion and garlic and cover with the tomato sauce (and add the tomato concentrate).
6
Season with spices and herbs.
7
Add salt (do not add pepper until the end of the cooking).
8
Cook at low-medium heat for 30 to 45 minutes.
9
If you have a Thermomix, go to bullet point 13.
10
If not, melt gently the butter in a sauce pan.
12
Pour the milk, add the salt, pepper and ground nutmeg. Cook at medium heat while whisking until it thickens.
13
With a Thermomix, put all the ingredients (flour, milk, butter, ground nutmeg, salt and pepper) in the bowl. Set 7 min at 90 degrees, speed 4.
14
At the end of the cooking of your bolognese sauce, check your seasoning and add pepper..
15
Preheat your oven at 170 degrees.
16
Place one (or two) layer of lasagna pasta in your gratin dish.
17
Add bolognese sauce, spread it. Add the bechamel sauce.
18
Add more lasagna pasta layers, with bolognese sauce and bechamel sauce until you get at least 4 layers of pasta.
19
Cover finally with mozzarella pieces.
Notes
Your bechamel sauce should be liquid enough for a good cooking of your pasta layers.