One year or more after everybody else, I made my own one pot pasta. I'm not a huge fan of following each new trend, but suddenly I wanted to try this one, just like this… So today you'll have zucchini and smoked pork belly one pot pasta!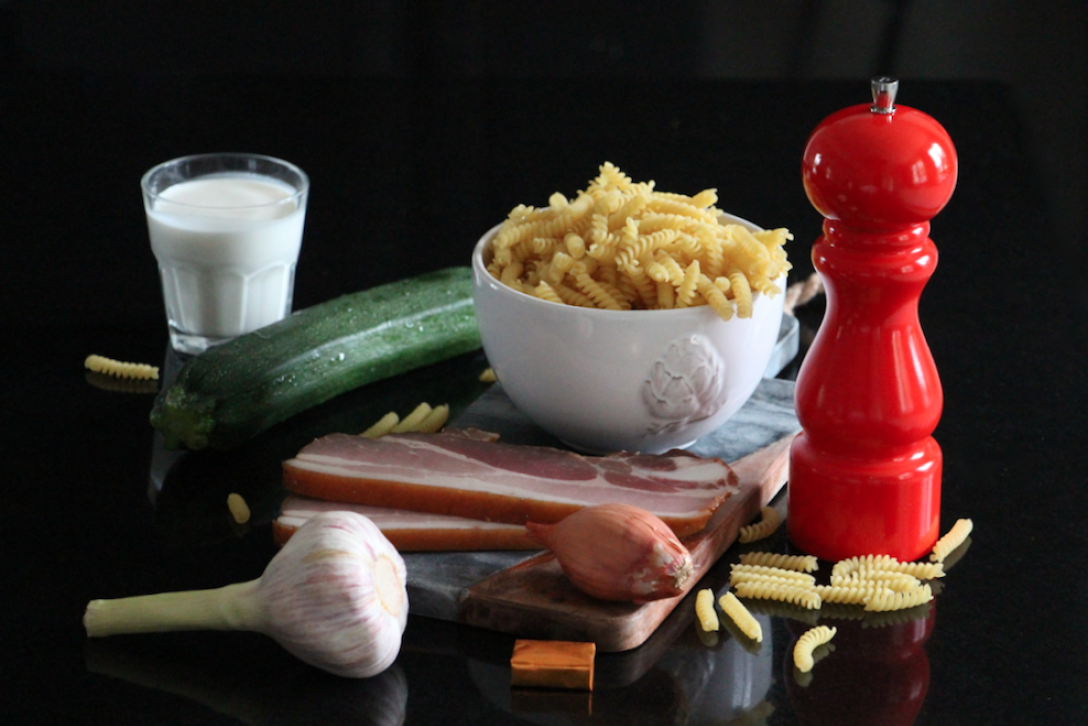 Okay, I won't be long on that topic since you probably already now how it works: put every raw ingredient in a large sauce pan and cook everything together.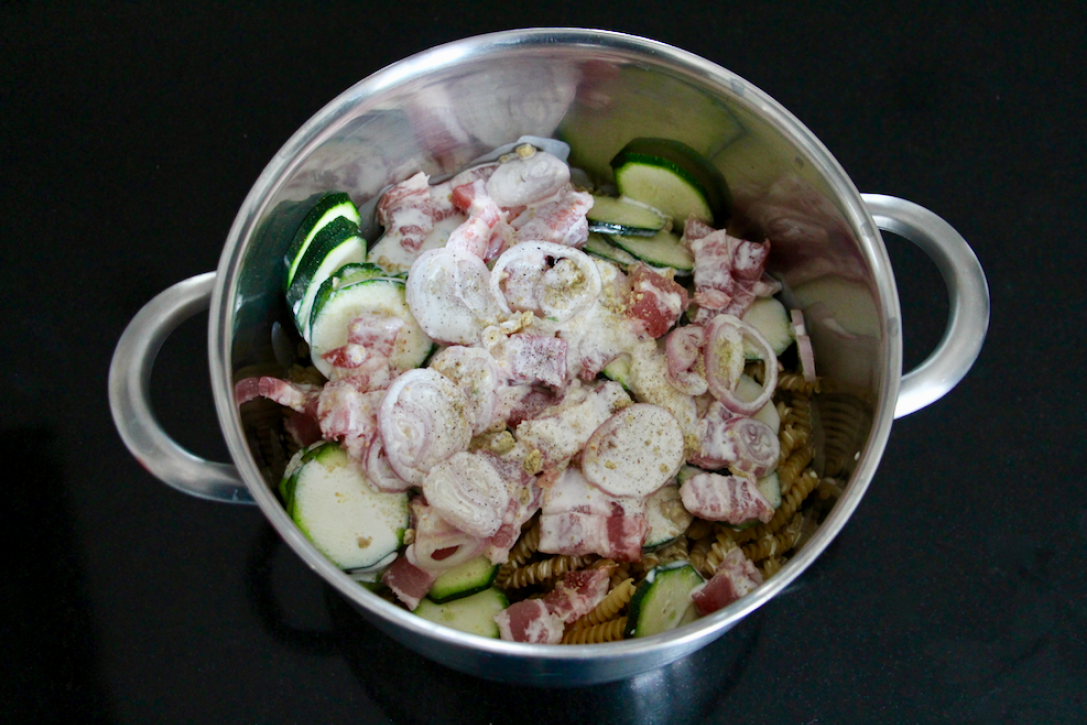 The only thing I can tell is that I tested this recipe (of course !!) and I vouch for it. I read quite a few comments here and there about cooking or taste issues. This recipe works and it's true that it's really yummy.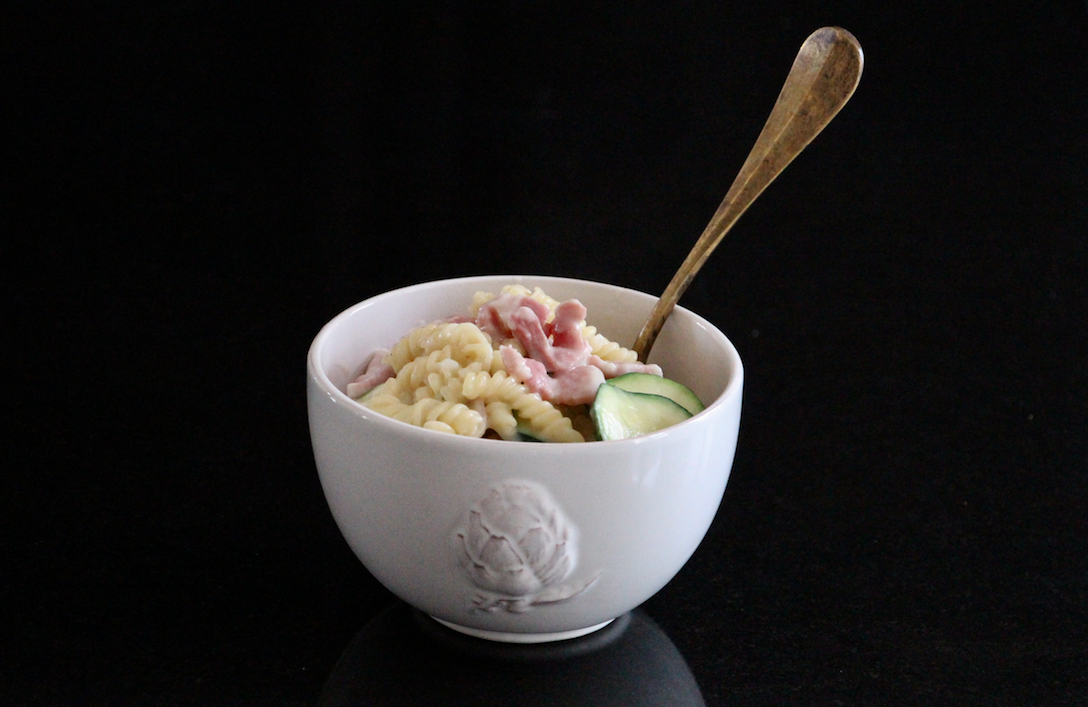 The longest part is to prepare the ingredients (peeling and cutting), then you cook the whole thing and mix once or twice. I could say that it's the ideal dish for a week dinner when you have to deal with everything with kids in the middle of it!!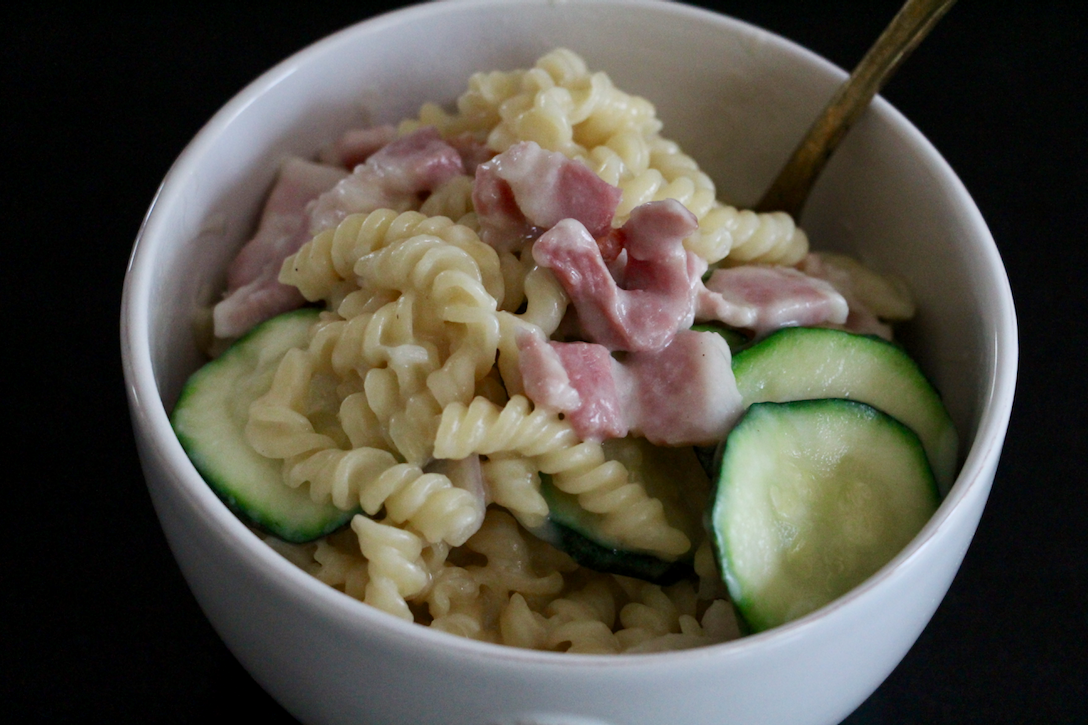 Interested?
The recipe, Chef!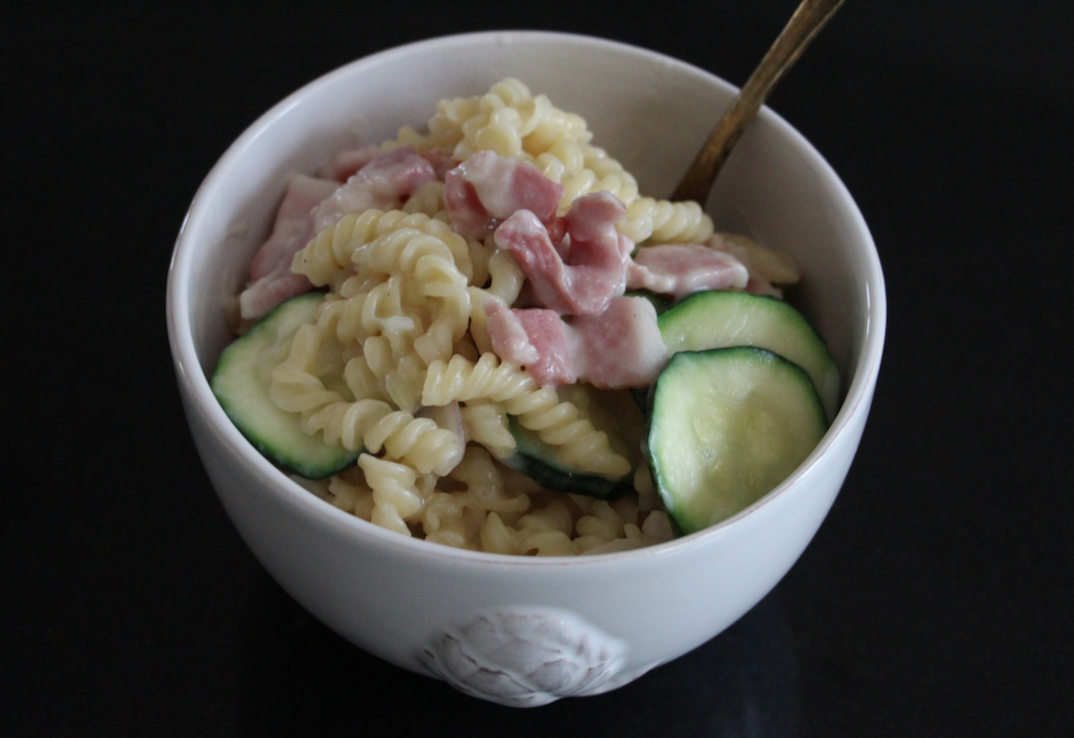 Print Recipe
Zucchini and Smoked Pork Belly One Pot Pasta
Ingredients
500 g dry Fusilli

1 zucchini

2 slices of smoked pork belly

1 or 2 shallots

2 cloves of garlic

1 chicken stock cube

20 cl cream

80 cl water

Salt

Pepper
Instructions
1
Cut the zucchini in thin slices (with a mandoline if possible).
3
Peel and chop the shallots.
4
Peel and grate the garlic.
5
Place the dry pastas, the slices of zucchini, the pork belly, the shallots, the grated garlic and then the stock cube in a large sauce pan.
8
Cook at medium heat for 15 minutes, mix gently from time to time.
Notes
You can make several variations to this recipe. This is why I also introduced it as "vegan". The cooking time can change depending on which pasta you choose. The usual cooking tim for Fusilli is 7 minutes in boiling water, we switch to 15 minutes with the one pot pasta recipe.