Hello my friends !
I don't know what you think of it, but I just love Asian food and more precisely Thai food ! This food is so tasty, so delicate that it's always a divine moment, bite after bite.
Ginger, cilantro, green or red curry, lime, so many emotions united in meal for our greatest foodie pleasure ! French cuisine is great – I won't argue obviously !! – but chicken pad thai is awesome !!
Let's see the chicken pad thai recipe!!
The recipe, Chef !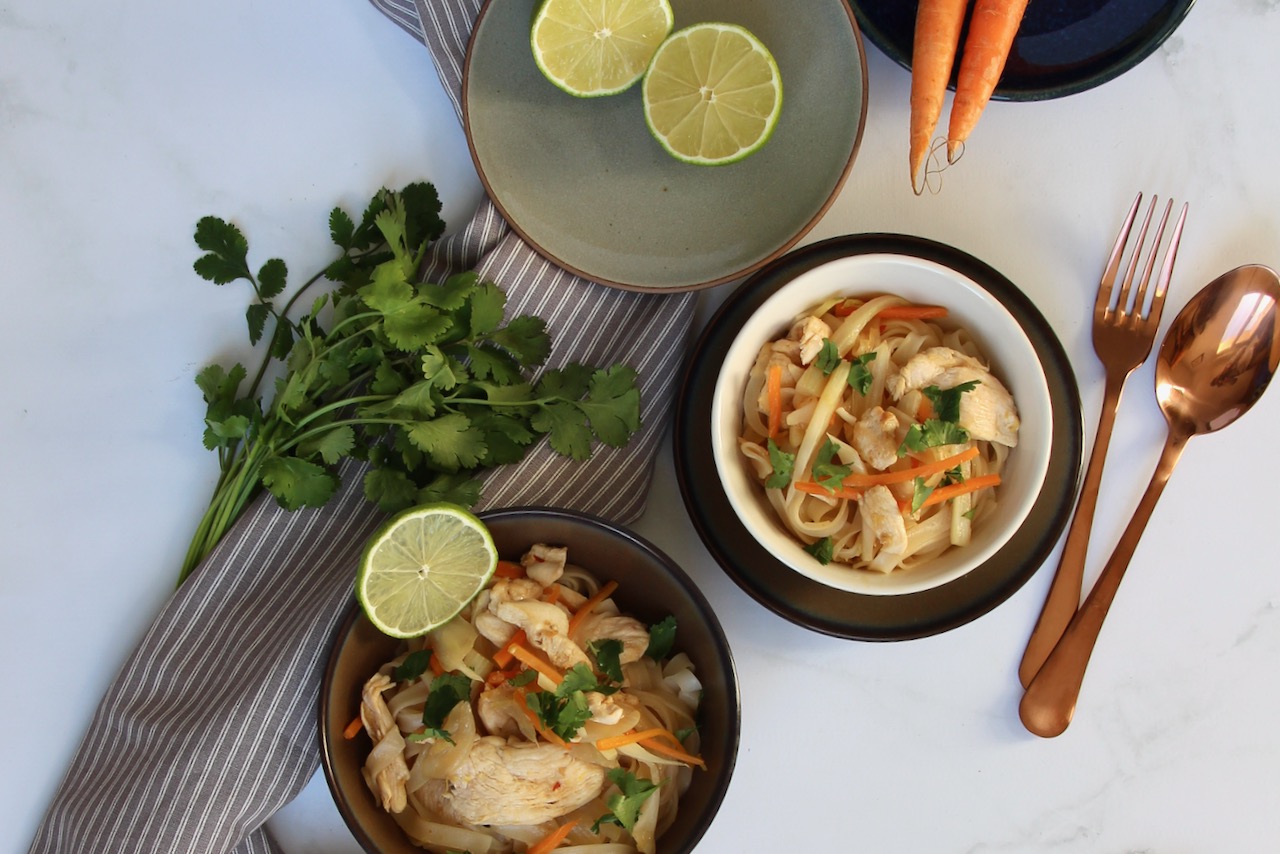 Print Recipe
Ingredients
200 g pad thai noodles or Udon thick noodles

300 g chicken fillet

2 "Cœur de Bouillon Volaille Maggi" (the chicken broth)

3 tablespoons of cilantro

2 fresh white onions

2 carrots

60 g salted peanuts

1 tablespoon of vegetal oil

3 cm ginger

1/2 lime
Instructions
1
Cook the noodles in slightly salted boiling water for 3-4 minutes. Set aside once cooked.
2
Cut the chicken and onion into thin slices.
3
Peel the carrots and ginger.
4
Cut the carrots in rods and grate the ginger.
5
Cook the onions and carrots in a large pan with the oil for 5 minutes. Set aside.
6
Cook the chicken and ginger in the pan for 5 minutes as well.
7
Add the vegetables and one "Cœur de Bouillon Volaille"
8
Add the noodles, the second "Cœur de Bouillon Volaille", the cilantro and lime juice. Mix.
9
When you serve, sprinkle peanuts on top of your plate.
Notes
Si vous n'aimez pas manger épicé, ne mettez pas pâte de de curry rouge.