Today let's bring back childhood memories…
I suggest to make a dessert that reminds me of my grandmother…
Here are the French toasts.
You have probably those French toasts in mind for breakfast, but I usually had them for my afternoon snack when coming back from school. And to be honnest they were made with brioche most of the time rather than bread or actual toasts.
Very often, French toasts are made with milk, but here I put cream. Let's make them even yummier… 😉 And it is delicious, the ultimate French toasts!!
Yes, where I come from (Alsace) we know about food!
It's a very easy recipe and no-waste. We are quite open to this kind of point lately, aren't we? You see the piece of bread or brioche, lying on your work plan, a bit dry, which nobody wants? Yay? Well me too and I hate to throw food away. With 3 ingredients more, you will make a delicious snack or breakfast. Why not give this recipe a try?
You can add a bit of vanilla powder to your preparation, it will give a very good taste.
And as far as eating is concerned, you can have your French toasts just like this, with fruits or mapple syrup or a scoop of vanilla ice cream. Scrumptious!!!
The utensils (this is not was is going to stop you from making the recipe 😉 ):
A bowl,
A fork
And a frying pan.
High level…
You will see that you will end up leaving your breads or brioches on purpose to dry, just for the pleasure of saying: we are not going to waste that! Let's make French toasts!!
Now the recipe, Chef!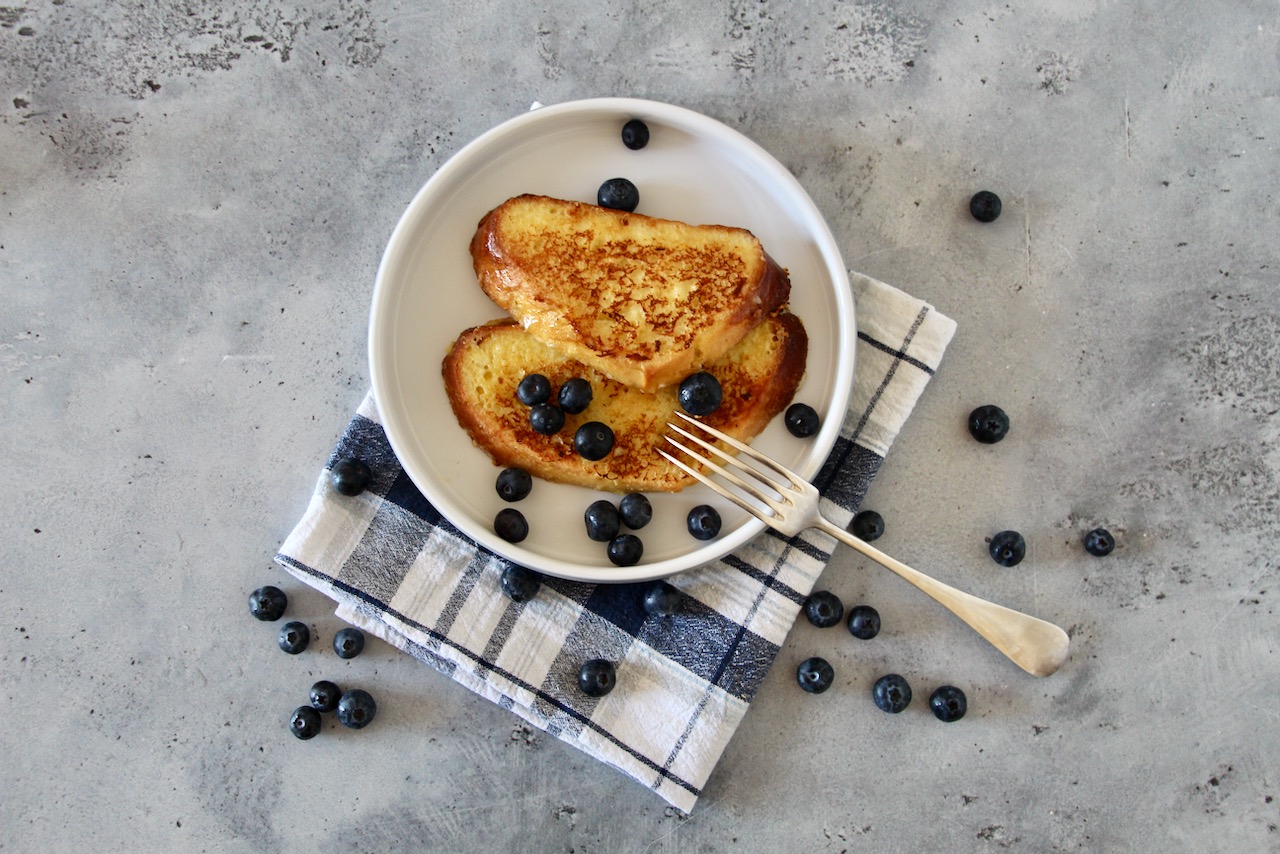 Print Recipe
Ingredients
6 large slices of dry bread or brioche
1 large egg
2 tablespoons sugar
20 cl liquid cream
1 tablespoon oil
Instructions
1
Beat the egg and sugar with the fork.
3
Soak the slices of bread or brioche in the mixture.
4
Heat the oil in your frying pan at medium heat.
5
Cook the slice once well soaked on each side until golden.