Hello my friends!
I'm back today with the perfect vegetarian dinner recipe, the kind that I love during fall season.
Here are my stuffed little Jacks.
Let's see the recipe, Chef!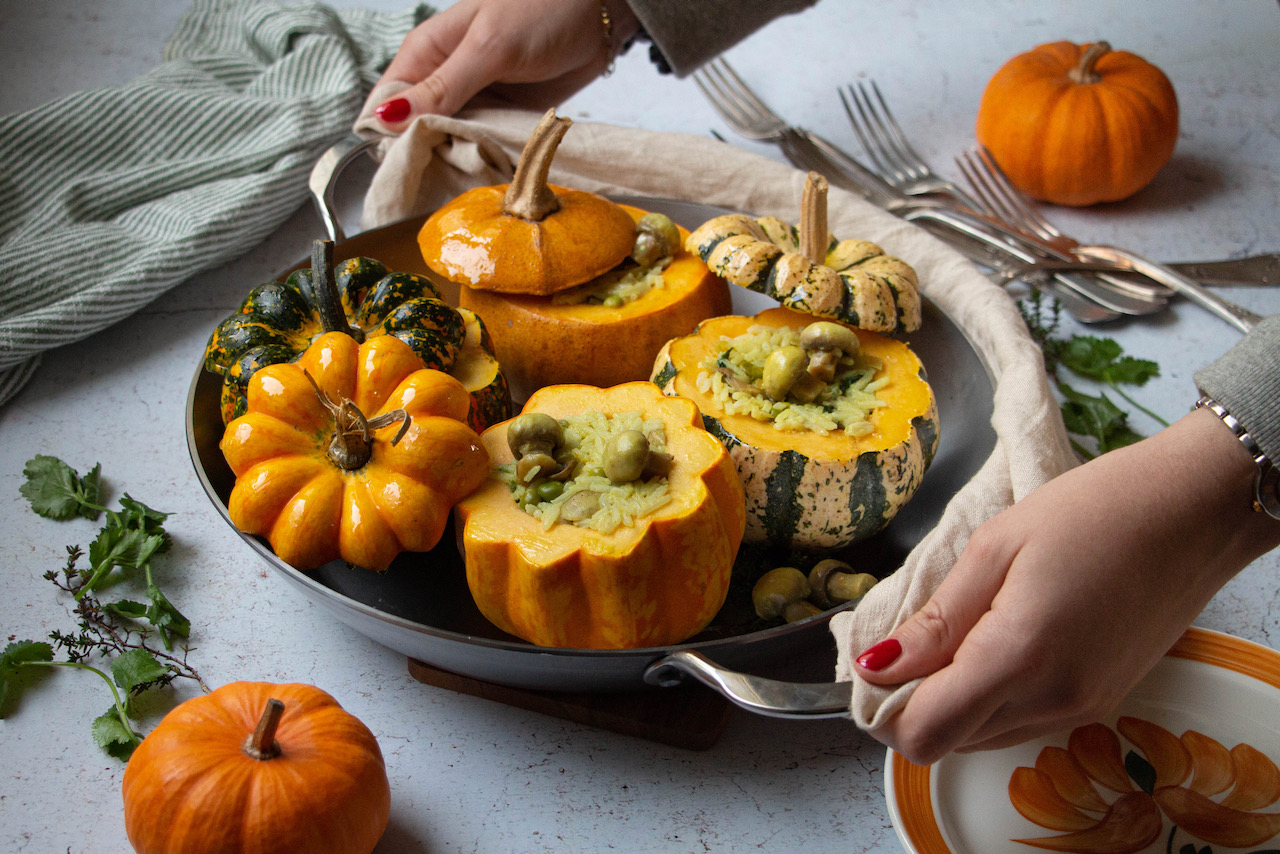 Print Recipe
Ingredients
4 little Jacks

100 g rice

1/2 onion

2 tablespoons oil

100 g fresh mushrooms

100 g pea

2 handfuls of spinach

Salt

Pepper

1/2 tsp curry

1/4 tsp ground ginger

150 g liquid cream
Instructions
1
Cook the rice in a saucepan according to the instructions on the packet. Set aside.
2
Boil a large quantity of water in a large sauce pan.
3
Cut the tops off the Jacks, remove the seeds and soak them in boiling water for 5 minutes.
4
Set them aside in a roasting pan.
5
Preheat your oven to 190 C / 375 F degrees.
6
Heat the oil in a frying pan.
7
Add the finely chopped onion.
8
After 2–3 minutes, add the mushrooms, peeled and cut into quarters or slices.
9
Add the peas and cook with lid for 5 minutes, then add the spinach. Mix gently with a spatula.
11
Add the liquid cream and season with the salt, pepper, curry and ground ginger.
12
Remove from the heat, add the rice and combine gently.
13
Fill the Jacks with the rice stuffing, place the tops on them and cook for 25 to 30 minutes.
14
Check whether the squash is cooked by sticking a knife into the flesh. Bake a little longer if the flesh is too firm.