It's Sunday, 6 pm. You're overworked. You haven't finished the 14th laundry of your weekend. Your kids should already be taking their bath, they need to wash their hair. You've just discovered that your son didn't learn his poetry and your daughter forgot her math papers at school. And you have to (again !) prepare dinner!
If any of this rings a bell, please continue reading (and even if it doesn't, continue reading!!)
At this point, you may have understood that I'm about to introduce an easy and quick recipe, notwithstanding delicious and healthy. Where do I sign you might ask… Well, right here! Casserole&Chocolat(e) makes your life so much easier!!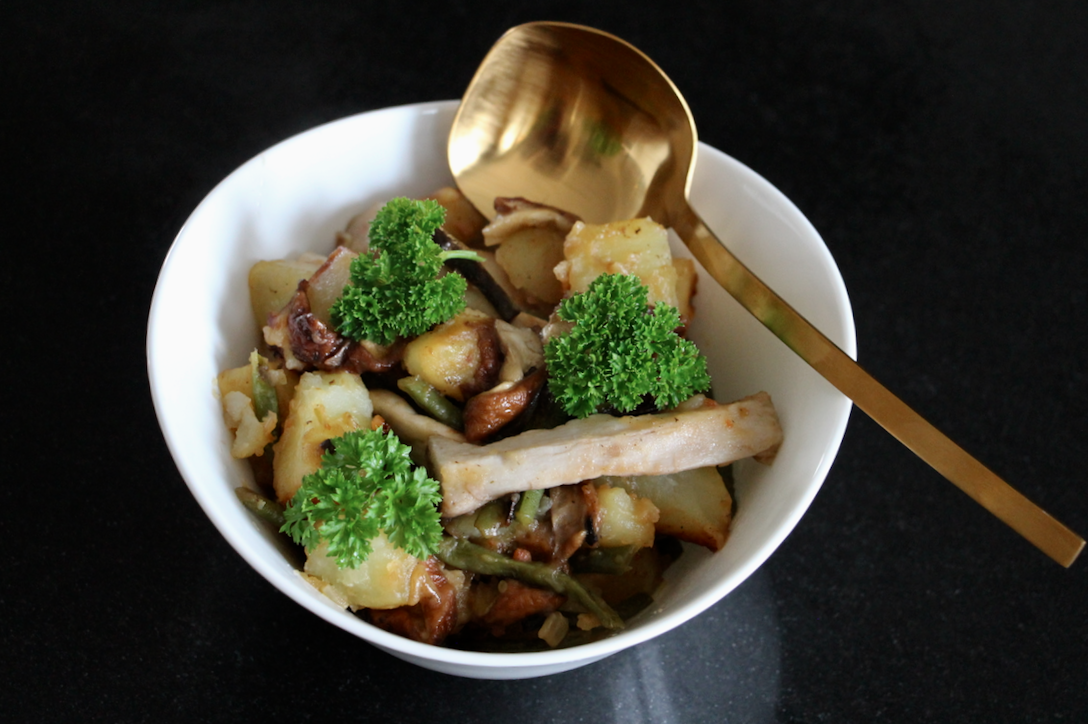 Today's recipe also works is less stressful environments, such as "I would love to have veggies today", or "I had so much to eat lately, being back to healthy and balanced food should be a good idea", or even "have 5 fruits and vegetables per day".
Well, you know me, talking, talking, talking… I will finally tell you what we are cooking today (okay, you may have read the title of this article…) : fried potatoes with mushrooms!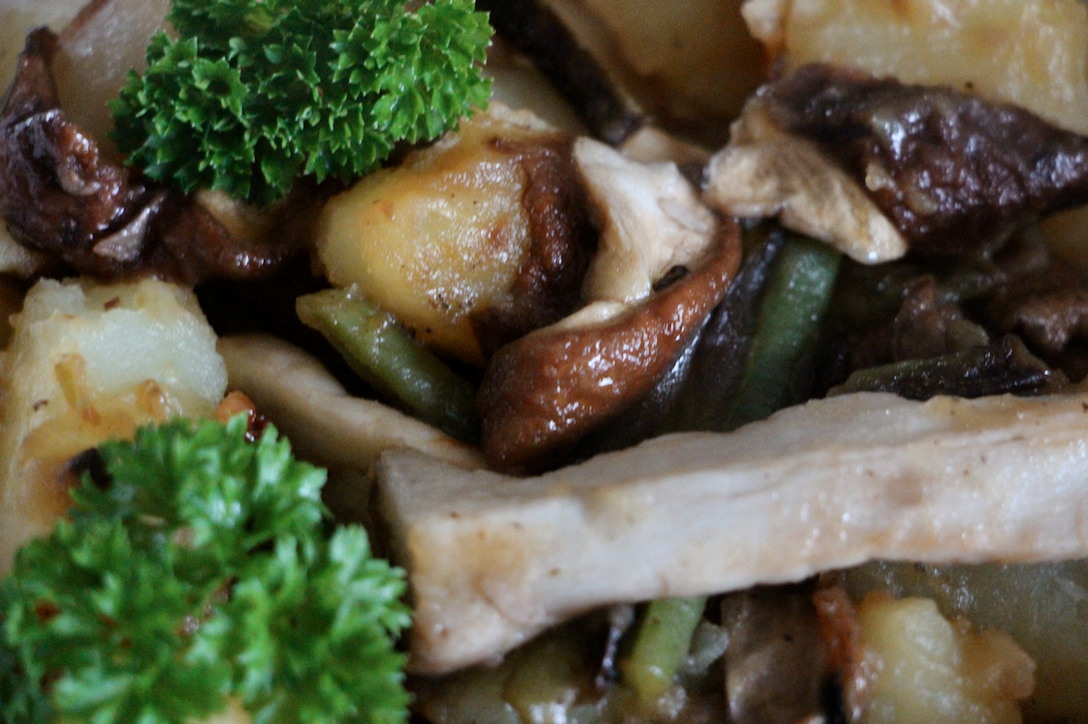 I love mushrooms and we are still in the middle of the mushroom season here in France, I want to take advantage of that as much as I can! And their taste really matches with potatoes. This meal will also be a delicious sidedish with pork tenderloin or a piece of fried chicken!
My tip for this recipe : I put a vegetable stock pot from Maggi!
Let's do this babe! The recipe, Chef!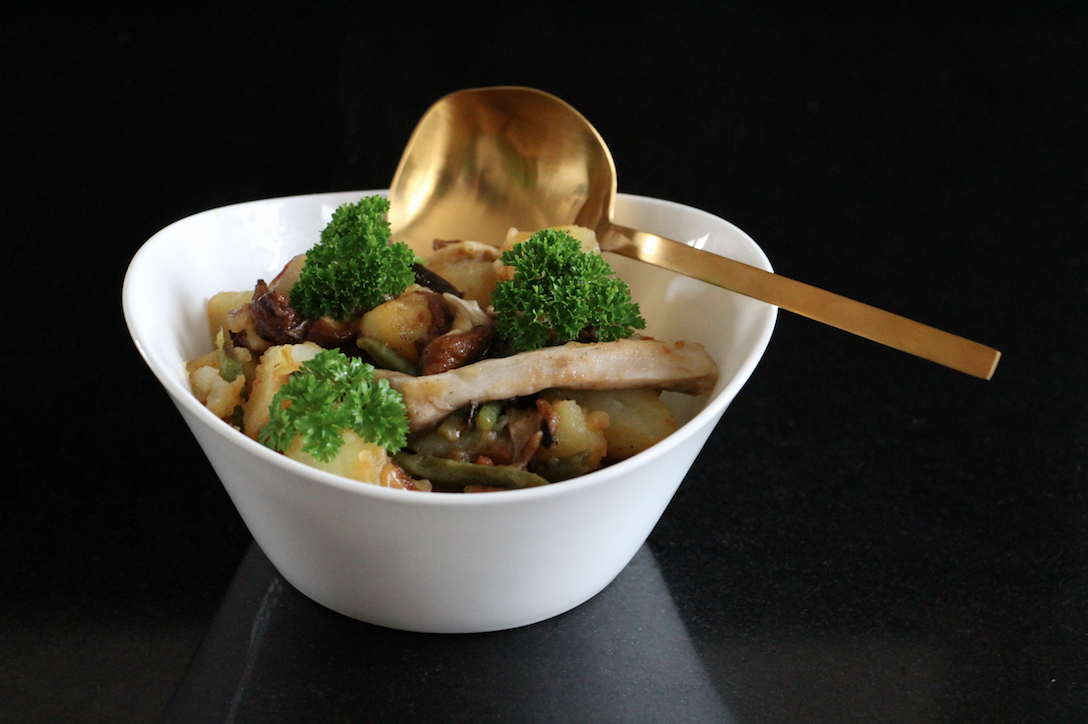 Print Recipe
Fried Potatoes with Mushrooms
Ingredients
3 potatoes (500 g)

1/2 minced onion

200 g mushrooms (ceps or girolles)

150 g fresh green beans

1 Maggi vegetable stock pot

2 tablespoons of sunflower oil

Salt

Pepper
Instructions
1
Boil the green beans 10 minutes in a large volume of salted water.
2
In the meantime, peel and cut the potatoes.
3
Fry the onions with the oil in a large frying pan.
4
Add the potatoes and cook at high heat, mix from time to time.
5
When the 10 minutes of green beans cooking are over, drain them and add them to the potatoes. Cover and cook 5 minutes at medium heat.
6
Add the mushrooms, the vegetable stock pot, salt and pepper.
7
Cook at medium heat for 10 minutes.
Notes
Make sure to cook the right potato variety otherwise you might get a porridge mixture... You can add other seasonal vegetables such as carrots or turnips.