Hello my friends!
A new recipe, going viral on social networks! Here a the yummy accordion potatoes.
Interested maybe? Let's see the recipe, Chef!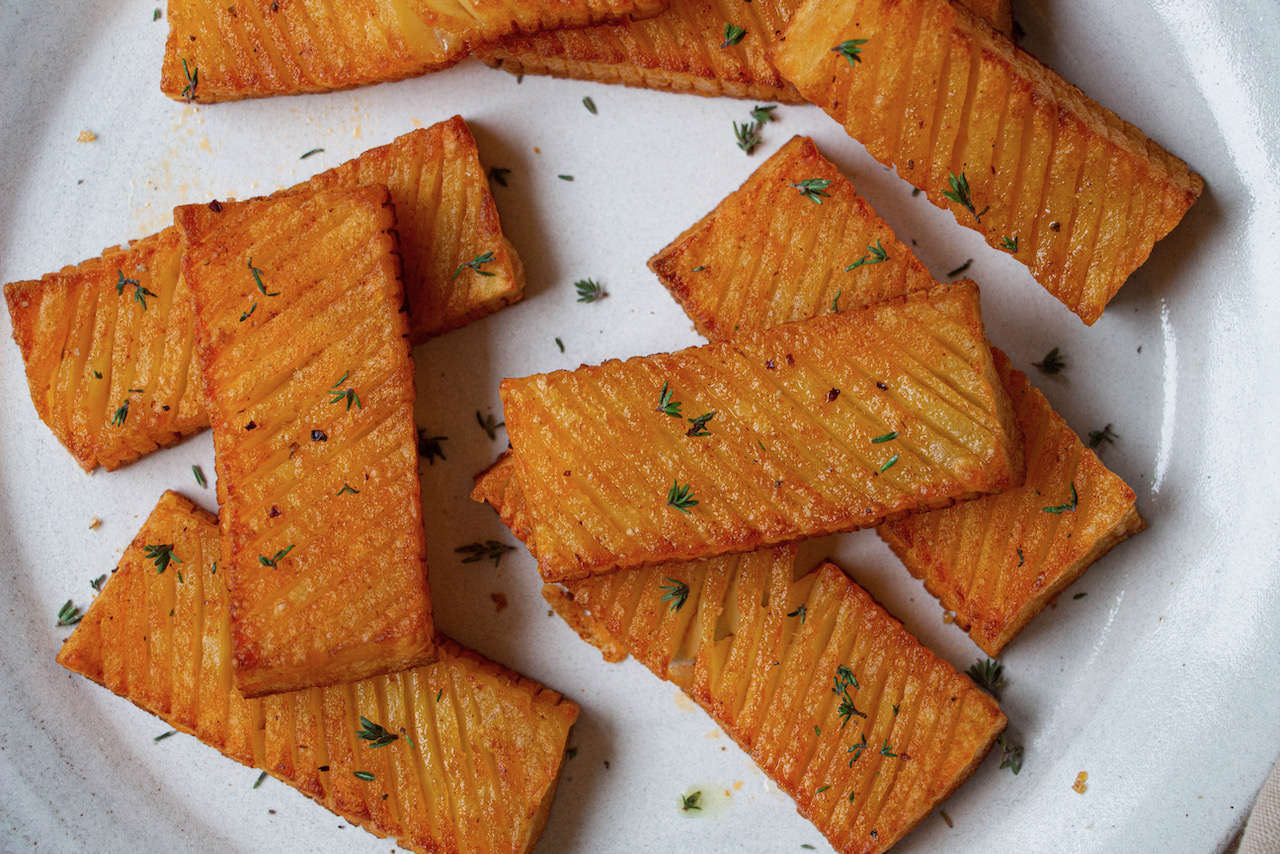 Print Recipe
Ingredients
5 large potatoes

2-3 tbsp olive oil

1/4 tsp ground paprika

1/4 tsp ground ginger

Kosher salt

Pepper

A few thyme stalks
Instructions
1
Preheat your oven at 180 C / 355 F degrees.
3
Cut them into rectangles, cutting first both extremities and sides.
4
Cut each rectangle in two, lenghtwise.
5
Place a rectangle on your cutting board. Place chopsticks on both length.
6
Cut horizontally on one side and diagonally on the other.
7
Place the rectangles on a baking tray lined with parchment paper.
8
Combine olive oil, paprika and ginger. Brush the potatoes.