Hello my friends !
Can you believe that it is the very first time for me to cook sweet potatoes ? I, myself, even wonder why…
Let's make sweet potato purée today!
The recipe, Chef !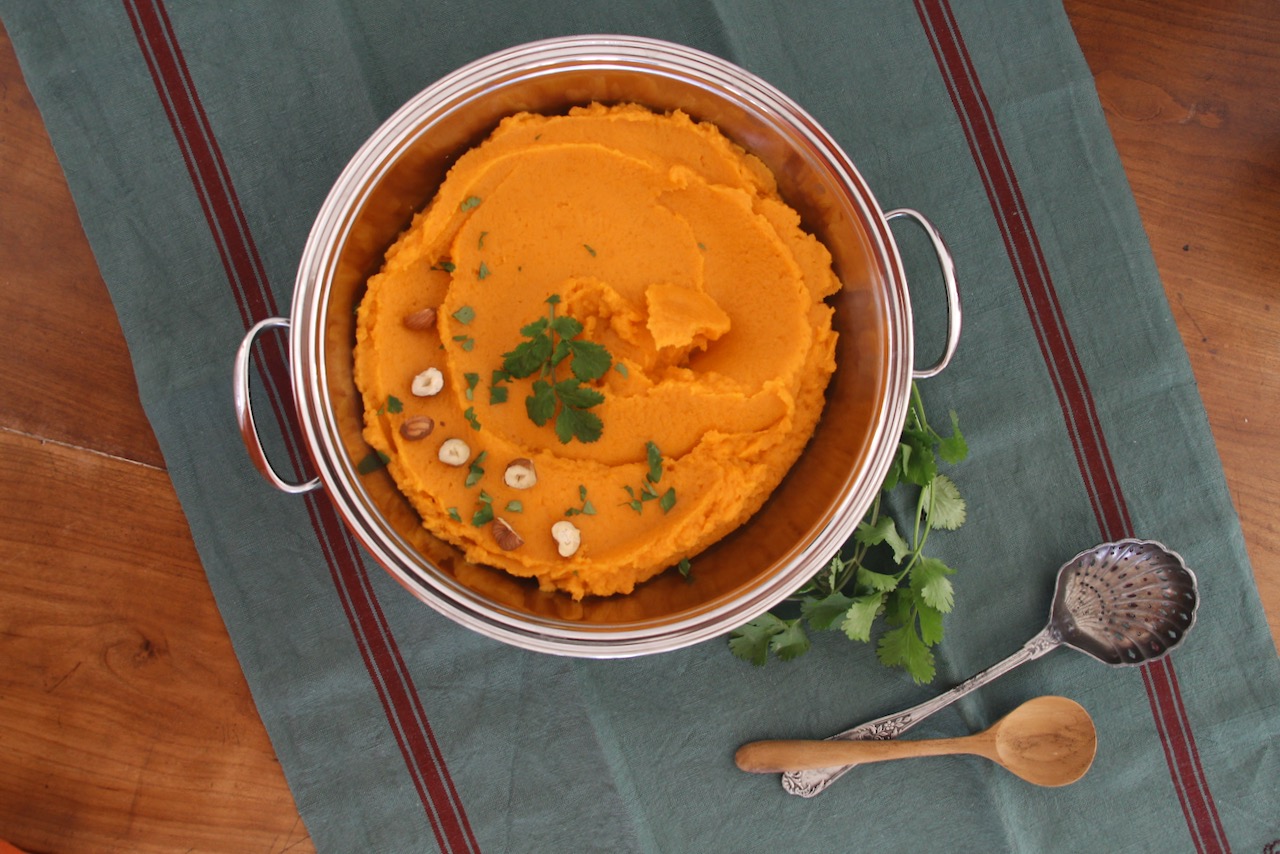 Print Recipe
Ingredients
1 kg sweet potatoes
30 g butter
150 g liquid cream
1/2 teaspoon ground cumin
1/2 teaspoon ground nutmeg
Salt
Pepper
Hazelnuts
Coriander leaves
Instructions
1
Boil a large volume of salted water.
2
Peel and cut your sweet potatoes in cubes.
3
Cook for approximately 15 minutes (check with a knife).
5
Mash the potatoes with potato masher until no lumps remain.
6
Add butter, cream, salt, pepper, ground cumin and ground nutmeg. Mix.
7
Spread hazelnuts, chopped coriander leaves and serve.