Today I am in a gentle and slow cooking mood… How convinient?? I have a perfect pork loin in my fridge, just waiting to be treated with love and respect!! The question is: how to make it super delicious??
The answer: fig, fennel and parsnip pork stew!!
Open the fridge. Analyse precisely and extensively the content. And you find this…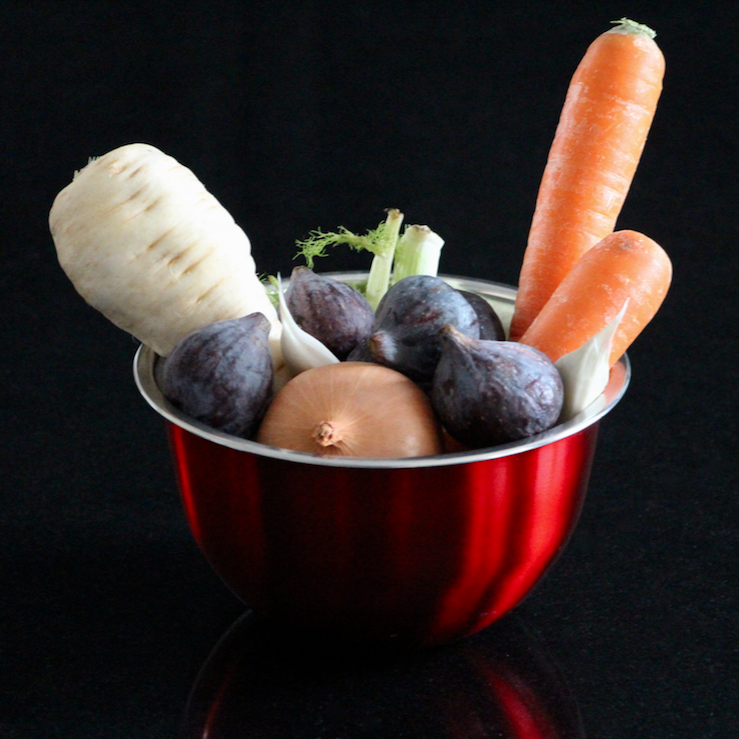 What if we put everything in a stew pan??
Aww such a wonderful idea!! Seasonal vegetables and fruits, little fat (even though the pork meat brings a bit of fat I won't lie!!), a glass of white wine if you have some (but it's not mandatory) and especially a very slow low heat cooking…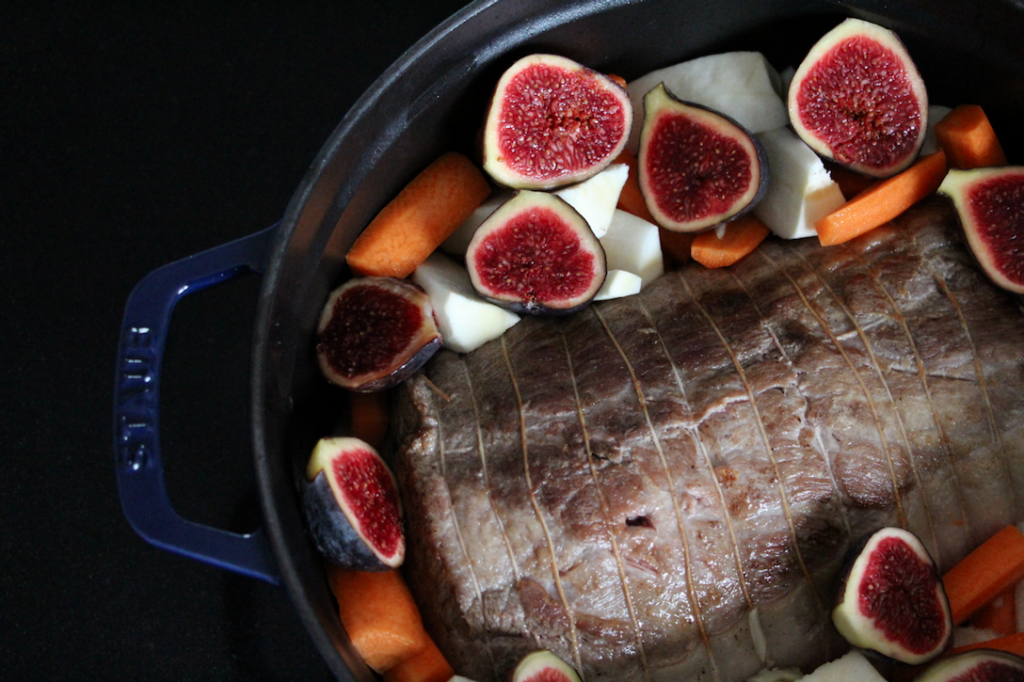 Shall I say more?
Aww yes… I bought my meat at La Boucherie d'Autrefois (if you live close to Blois this tip is for you!!), and I was quite generous with spices from Albert Ménès. And I served my pork stew with good mashed potatoes !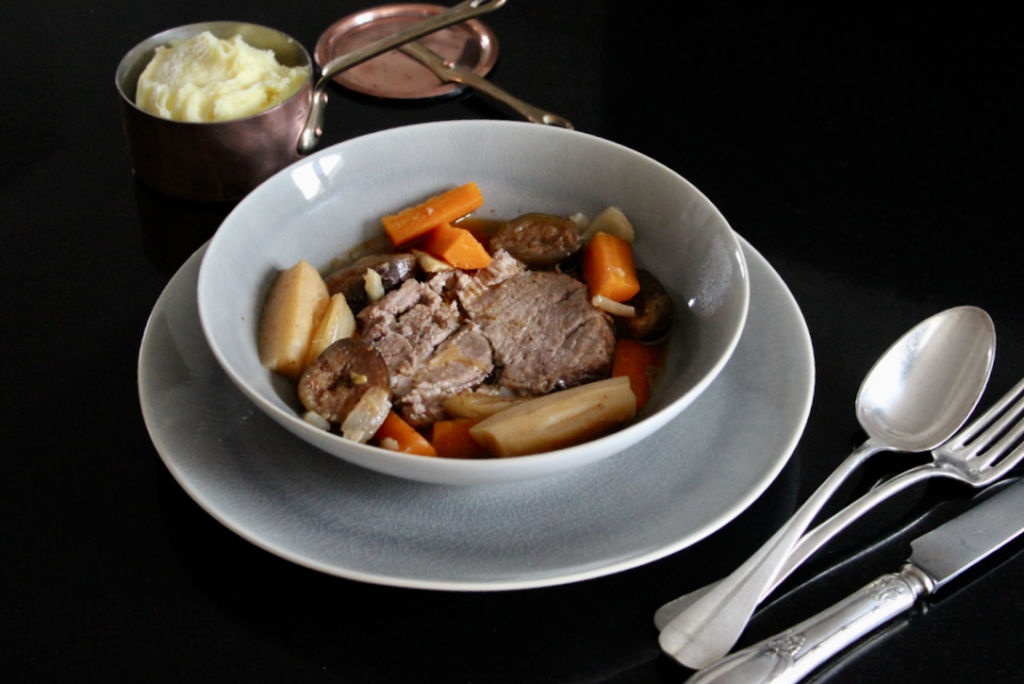 The utensils:
My auto-sharpening Santoku knife by Fackelmann France
My wooden cutting board by Fackelmann France
And my diameter 26 cm stew pan by Staub.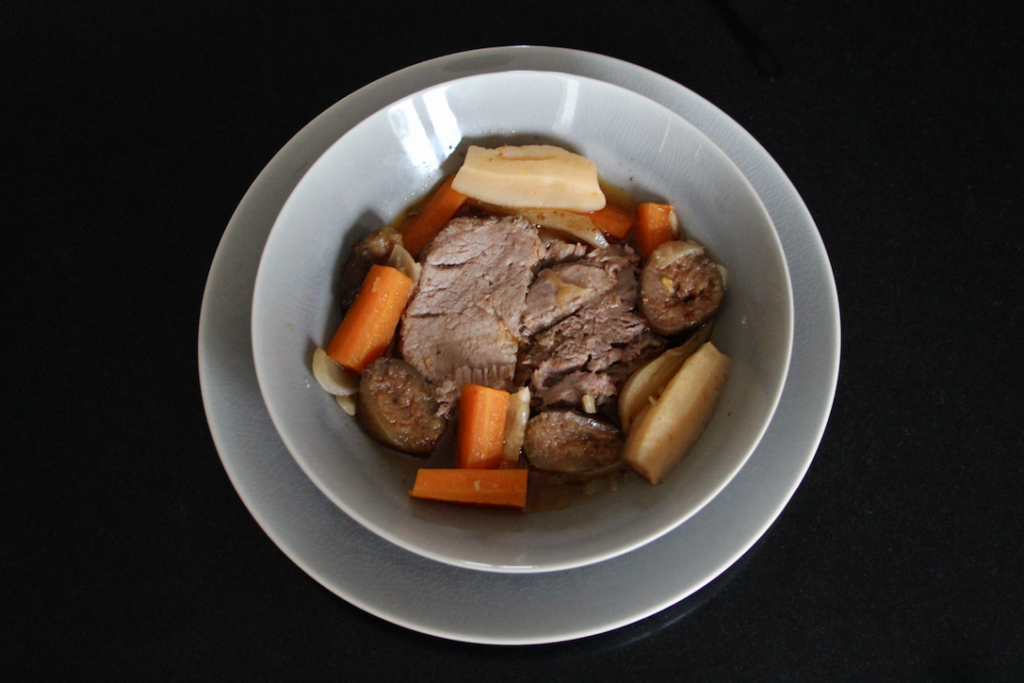 You know it all!!
The recipe, Chef!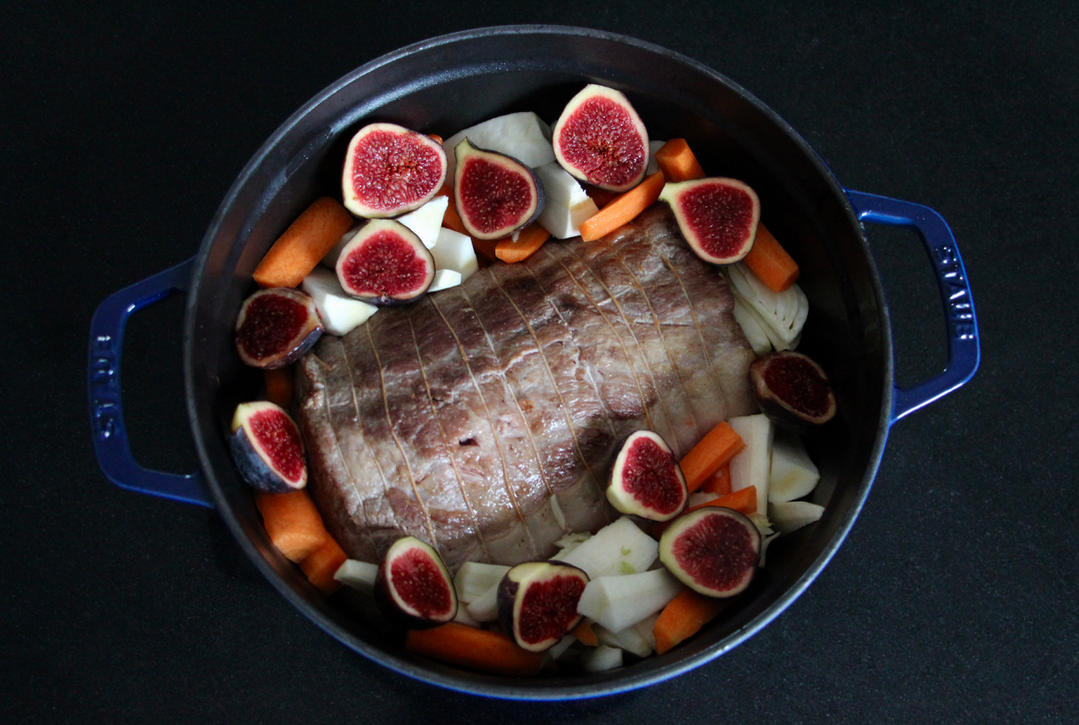 Print Recipe
Fig, Fennel and Parsnip Pork Stew
Ingredients
1 pork loin 1,6 kg

20 g butter

3 tablespoons olive oil

1 onion

4 cloves of garlic

2 carrots

1 fennel

1 parsnip

8 figs

1 glass of white wine

Thyme

Salt

Pepper

Mild red pepper

Paprika

Ground coriander
Instructions
1
Peel and cut the vegetables. Chop the onion.
2
Melt the butter with the oil in the cocotte. Roast the pork loin until golden on each side.
3
Set aside on a plate. Fry the onion in the cocotte.
4
Add the garlic, then the veggies. Cook for 4-5 minutes.
5
Add the pork loin and the juice that you may have in the plate.
7
Pour the glass of wine and cover with water.
8
Add the figs, season with spices and salt.
9
Let cook slowly for 2-3 hours with cover.
10
Turn the pork loin upside down at half cooking time.
11
When cooking is over, check the sauce seasoning with spices, salt and pepper.