What more than foie gras can represent French gastronomy ?
Wine maybe … but with foie gras and a nice slice of bread !!
Let's have some foie gras!
The recipe, Chef!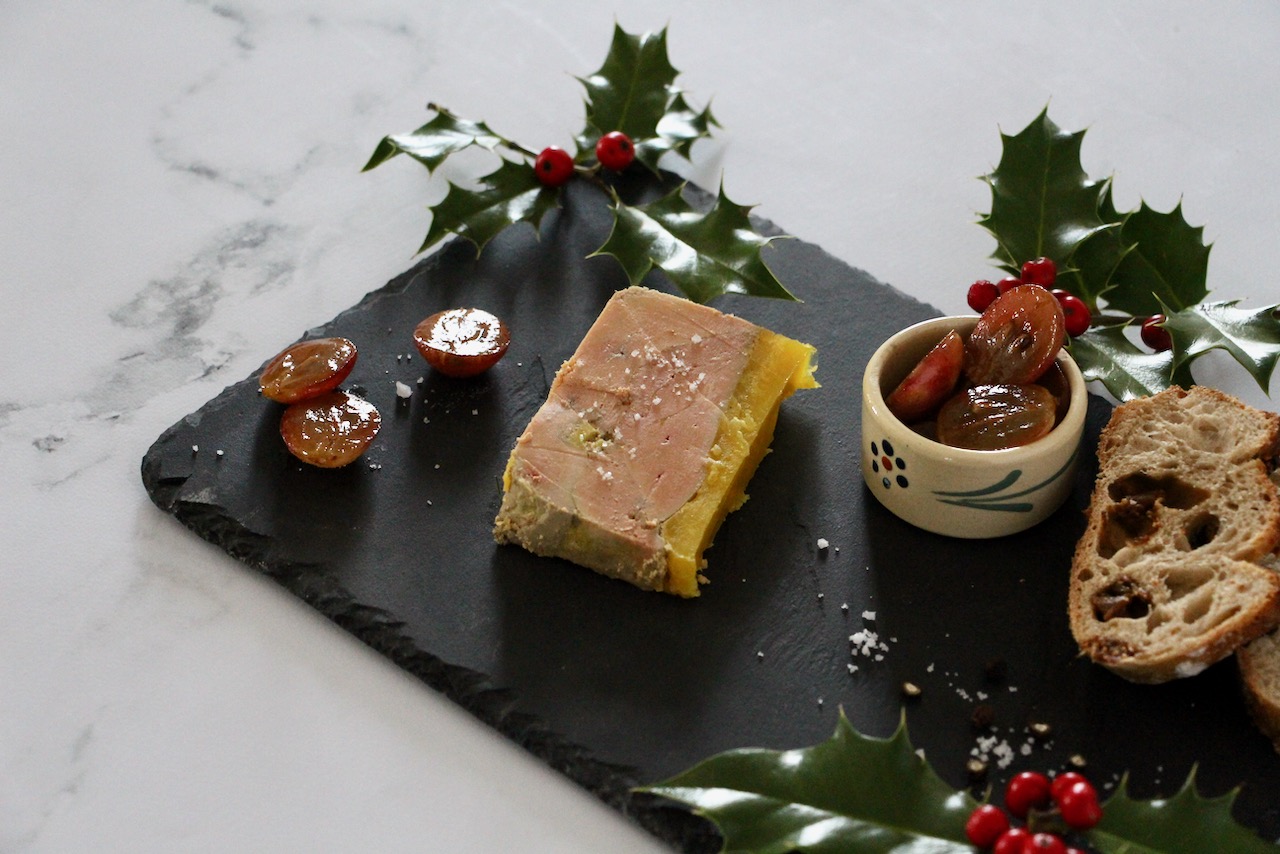 Print Recipe
Ingredients
1 raw duck liver (500 to 600 g)

6-7 g salt

1 g sugar

2 g ground pepper

2 g ground ginger

25 g white Porto

20 g Whiskey
Instructions
1
Remove the veins from your duck liver.
2
Soak in a 50-50 water/milk mix for 45 min to 1 hour.
3
Clean gently with absorbing paper and place on a tray.
4
Mix the salt, pepper, sugar and ground ginger in a bowl.
5
Spread on all sides of the liver.
6
Place the liver in a terrine. Pour the alcools.
7
Cover with cling film and set aside in your fridge for 5 hours (or over night).
8
Remove the terrine from the fridge and let at room temperature for 1 hour.
9
Preheat your oven at 100 C / 210 F degrees.
10
Boil a large volume of water and pour in a gratin dish.
11
Place the terrine in the gratin dish, remove the cling film, place the lid on top and cook for 1 hour.
12
Check cooking with a thermometer, it should reach 50 C / 120 F degrees in the center.
13
Let cool down for 2 hours.
15
Place a cling film on the liver. Set both fat and liver aside in your fridge.
16
When the fat is hard, you will have liquid at the bottom of your bowl, throw it away.
17
Place the fat in a sauce pan, heat at medium heat. After a 1 or 2 minutes, the fat will "sing".
18
When it stops "singing" (when the bubbles don't make anymore noise), filter. Let cool down your "clean" fat.
19
When the fat is cold but still liquid, remove the cling film from the liver and pour the fat.
20
Set aside in your fridge for at least 4 hours before serving.