Hello my lovelies !
Today I will share with you a recipe I just tried and that will soon be among my basics : my warm octopus salad. (I made it twice in 3 days already !!)
So basically, it is super easy and quick to cook, it is absolutely scrumptious, and, let's not lie to ourselves, it brings a little wow effect since it changes from the usual salads we make.
A perfect summer salad, funky and tasty. You'll be asked for more I'm sure !!
Since it is a seasonal product, I recommend to cook it on a plancha or grill, it will be so much better. But don' worry, if you don't have one, it will still taste amazingly good with a regular cooking stove.
I advise you to serve it on a buffet (don't forget to add a few slices of bread on the side to wipe off the delicious dressing !!) or as a starter. In this case, I suggest to put several starters on your plate. Having just the octopus salad might be too much …
Shall we start cooking a warm octopus salad ?
Let's go baby !!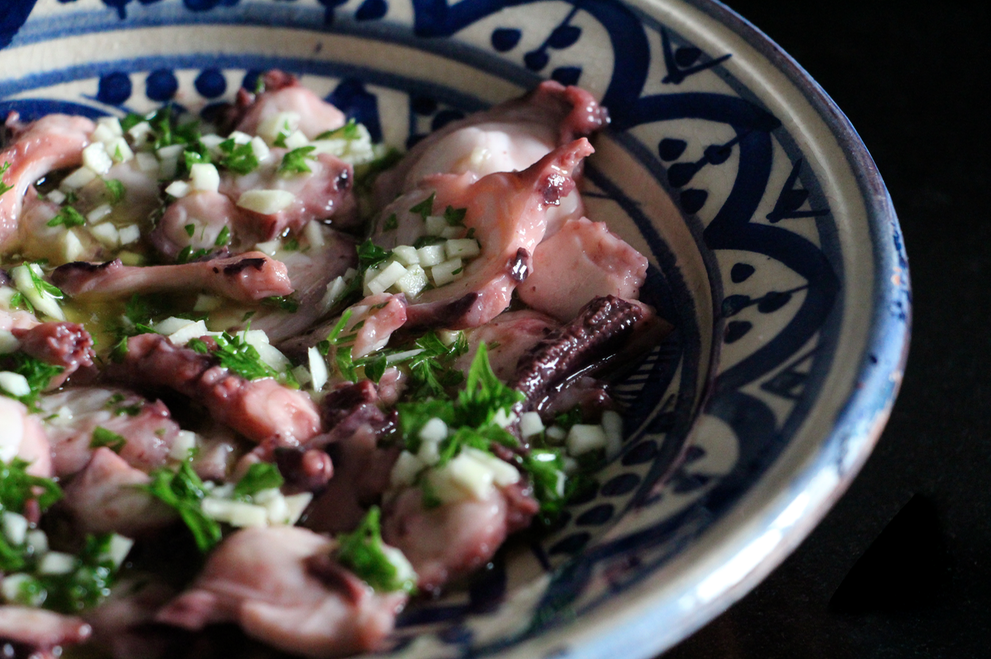 Print Recipe
Ingredients
200g octopus (cooked or raw)
2 tablespoons of honey or cider vinegar
4 tablespoons of olive oil
1 garlic clove
Fresh parsley
Salt
Pepper
Instructions
1
Prepare your dressing : mix the vinegar, olive oil, salt and pepper.
2
Add the chopped garlic clove and parsley.
3
Cook your octopus in thin pieces with a tablespoon of olive oil in your frying pan or on your plancha.
4
Once cooked, put the octopus in a plate and pour the dressing on top.
5
It's ready ! Bon appetite !
Notes
This recipe can be cooked with squid as well.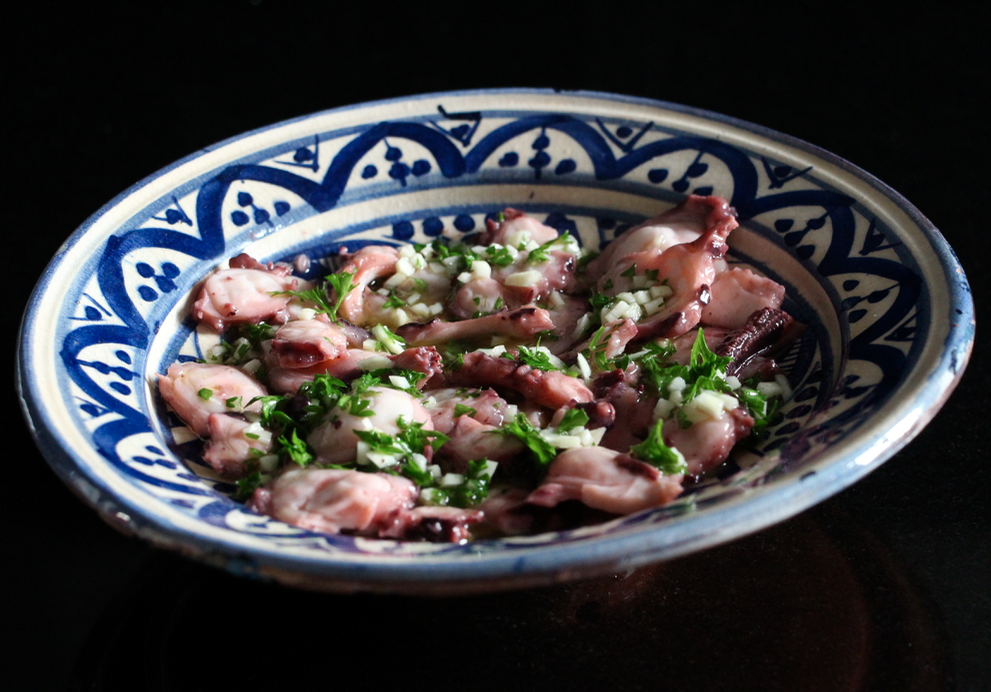 Enregistrer
Enregistrer
Enregistrer
Enregistrer
Enregistrer