Now this is a good idea !! Savory thyme shortbread that can be eaten just like that or with a thousand  combinations !
Summer means drinks with friends or family and your favorite blog (I mean Casserole&Chocolat(e), you got that right ?) gives you the perfect alternative to crips and our famous "saucisson". Don't get me wrong, we just love crisps and saucisson, but the idea is to have something new, tasty, easy to cook. Isn't it amazing news ??
Today, you'll get the basic recipe and it's already fanstastic : just imagine a perfectly balanced taste of sea salt and thyme. Afterwards, you'll just have to leave your full creativity up and running ! Add olive puree, mixed grilled veggies, fresh cheese with herbs, proscuitto, smoked salmon, shall I go on ?
Of course, you can be creative with the shortbread itself and replace thyme with black oilves, rosemary or even chorizo !
You'll see, beyond this recipe, you'll create so many more !!
For this recipe, you'll need a mandatory accessory : a steel cutter. I'm happy to have a full range of steel cutters from De Buyer. I strongly recommend this brand !!
Now let's go ! In your kitchen !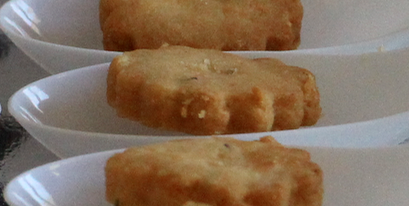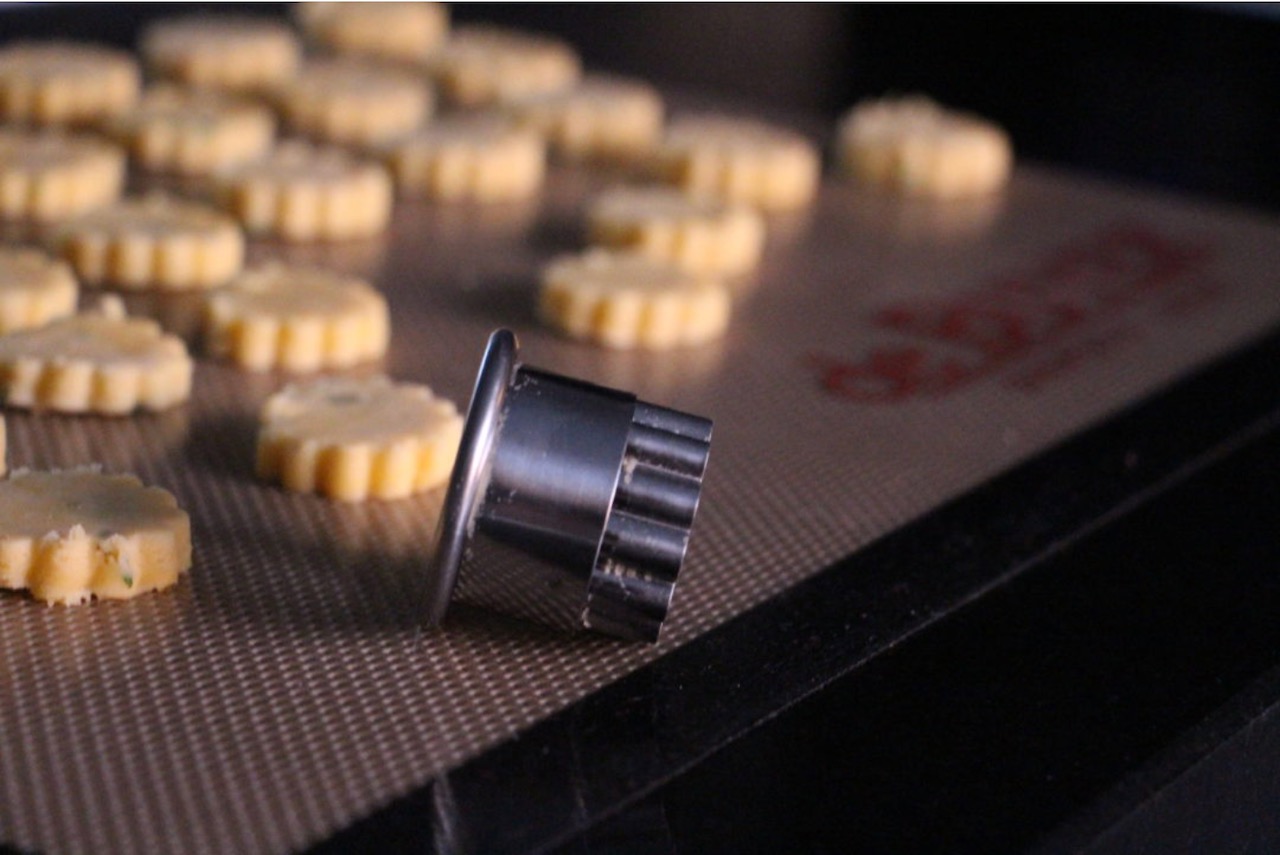 Print Recipe
Ingredients
140 g salted butter
155 g flour
8 g baking powder
40 g egg yolks (2 pces)
2 tablespoons of milk
thyme
Instructions
1
Mix the soft butter with the flour, baking powder and thyme leaves until you get an homogeneous mixture.
2
Add the egg yolks, the milk and mix.
3
Spread between 2 baking sheets until you get 0.5 cm thickness.
4
Set aside in your fridge for 1 hour.
5
Cut with 3 cm diameter steel cutters in order to get 60 to 80 pieces. If your pastry begins to be too soft, put back in your fridge for a few minutes.
6
Pre-heat your oven at 200 degrees, and cook for 10 to 12 minutes. When your take your shortbreads out of the oven, push gently in the center of each of them to get a slight hollow.
Notes
You can make bigger pieces if you want according to what you want to put on top. Here is a size perfect for buffet, easy to eat in a single bite. This pastry can be frozen (before cooking !) and can be a great solution for a last minute snack and short drink!
Enregistrer