Hello my lovelies!
Here is a recipe I just developed for the National Breast Cancer Awareness Month, my humble contribution to the cause so to speak.
Don't hesitate to comment if you like it!
Shall we see the recipe?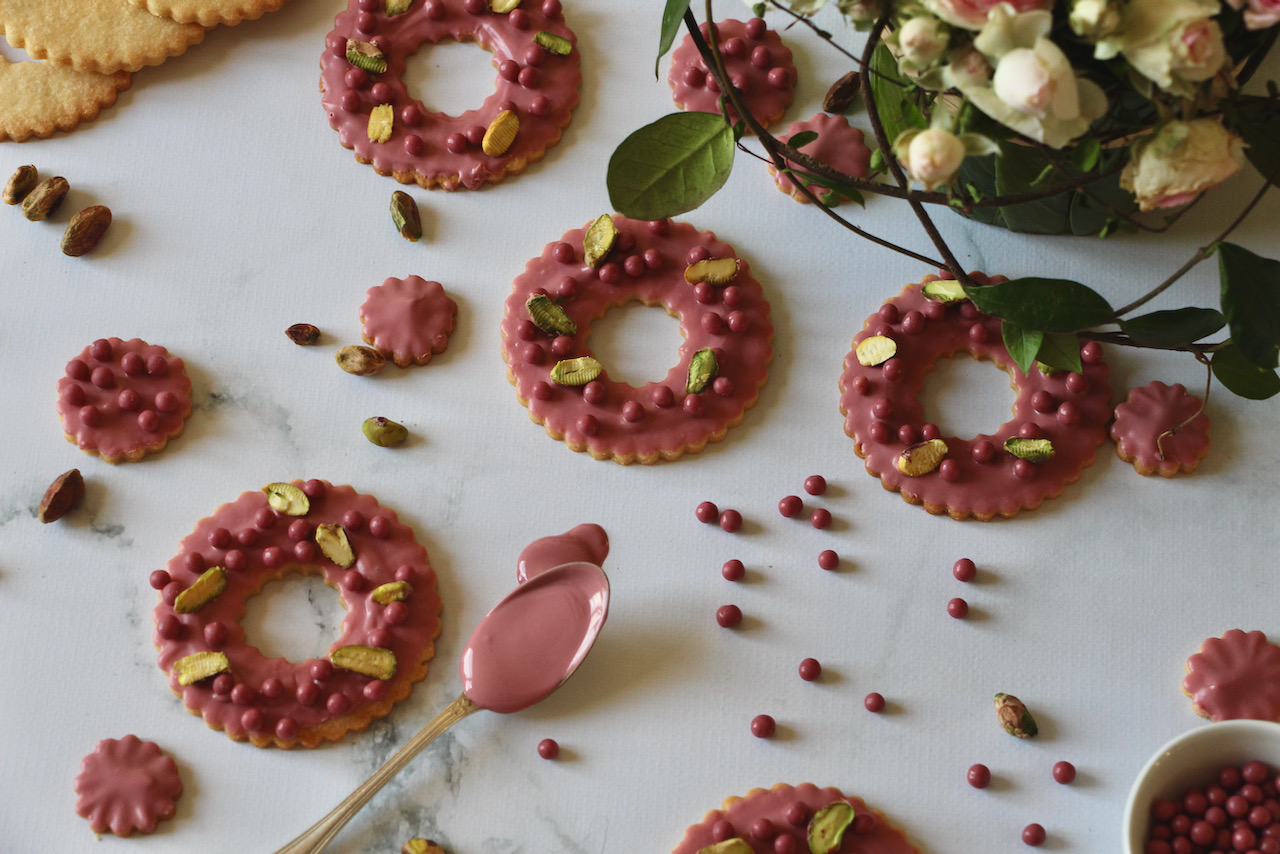 Print Recipe
Almond Cookies with Ruby Chocolate
Ingredients
Cookies

200 g flour

50 g iced sugar

100 g almond powder

1/2 teaspoon of salt (2 g)

1/2 teaspoon of vanilla extract

1 egg

150 g butter at room temperature

Decoration

150 to 200 g Ruby chocolate

50 g Crispy Pearls

100 g unsalted pistachios
Instructions
1
Combine the flour, salt, almond powder, iced sugar and vanilla extract .
2
Add the butter and mix until you get a sandy mixture.
4
Combine. Once the mixture is homogeneous, stop mixing, put the batter in a food cling film and set aside in your fridge for at least 2 hours.
5
After such time, preheat your oven at 175 C / 345 F degrees.
6
Spread the batter, shape your cookies and place them on a silicon mat or a food parchment.
7
Bake 13-15 minutes and let cool down on a grid.
8
When the cookies are at room temperature, melt the Ruby chocolate with a double boiler.
9
Soak the top of the cookies and place on a grid.
10
Spread Crispy Pearls and pistachios cut in halves.