A few days ago, I posted a pic of one of my favorite summer salads : the cucumber salad.
I received a  few requests to get the recipe. Of course, I replied to each of those demands and I thought that I could maybe share it. Hence this post …
The recipe is easy and it gives you the real pleasure to really taste the cucumber with the two ingredients that will make the whole difference: cream and honey vinegar.
As a true Alsatian girl, I always use my honey vinegar from the brand Melfor. Its is sweet and fits perfectly this recipe, as well as my potato salad that you can find here, but that's another story !!
No more waiting, the recipe!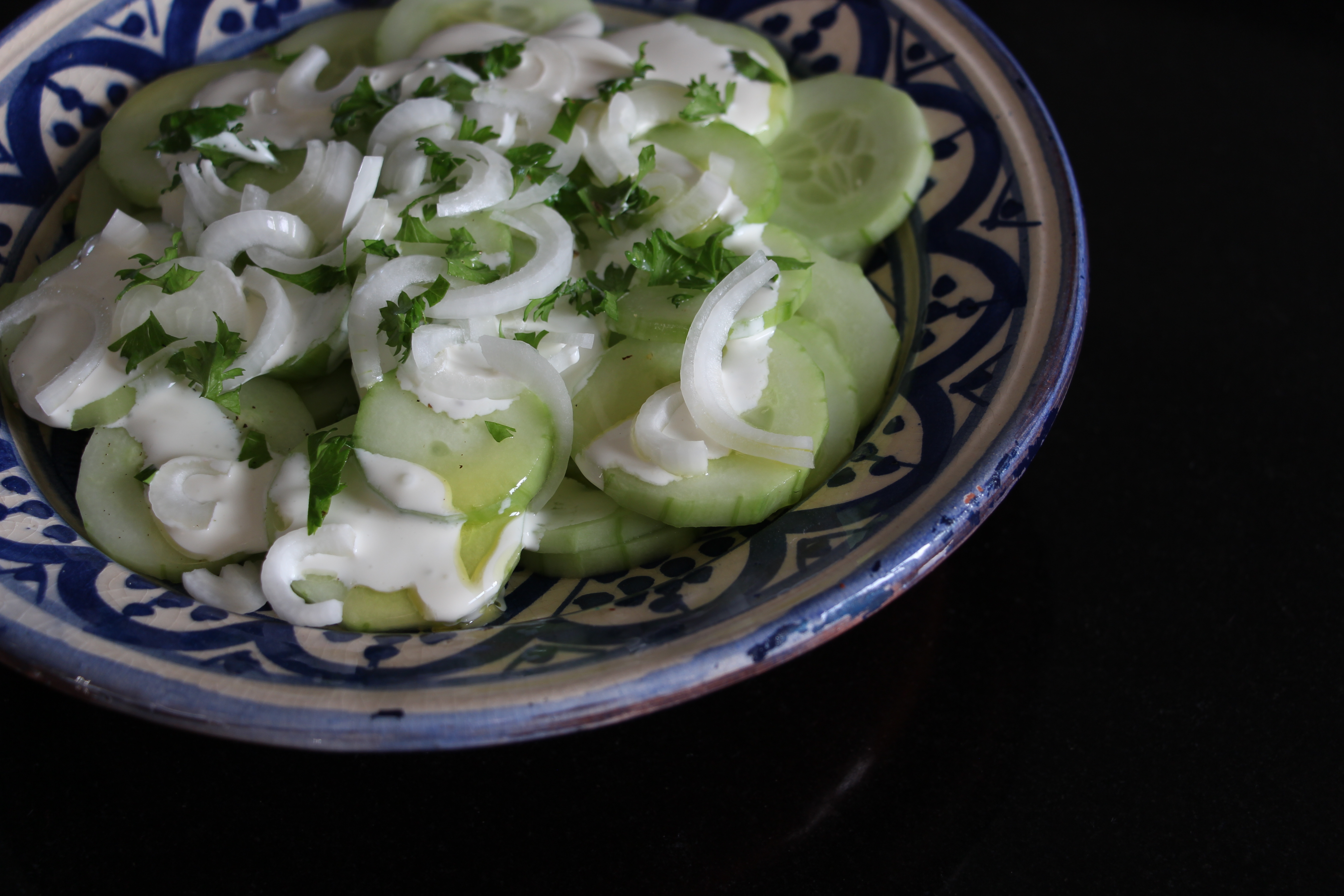 Print Recipe
Ingredients
1 cucumber
5 cl Melfor honey vinegar
10 cl cream
Olive oil
2 fresh onions
Parsley
Salt
Pepper
Instructions
1
Peel the cucumber and cut it in 2-3 mm thick slices.
2
Cut the onions in thin slices.
3
Cut the parsley with scissors.
4
Then put your cucumber slices with the onions in a large bowl.
5
Add the Melfor honey vinegar, a little bit of olive oil and cream.
7
Spread the parsley on top.
Notes
You can make a slightly different dressing : mix the honey vinegar with mustard (I always take the "Originale" from Maille) and sunflower oil, then add cream. Between the two, it's hard to choose... 🙂