I wanted a nice salad for dinner… (I must say we had "raclette" for lunch!!!)
I opened my fridge and found my inspiration for a very yummy mache salad, oh yes, very yummy!!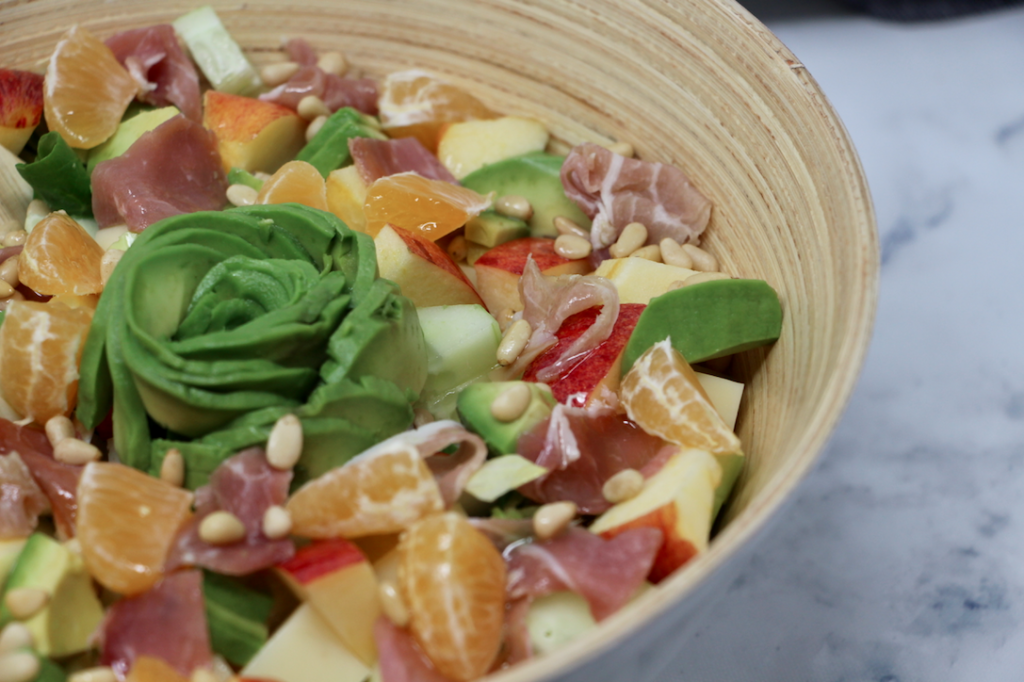 And since this salad is ready in just a few minutes, I will spare you a long speech…
You will get delicious, you will get healthy, you will get seasonal products, seasoned with a tasty hazelnut oil that will make the whole difference!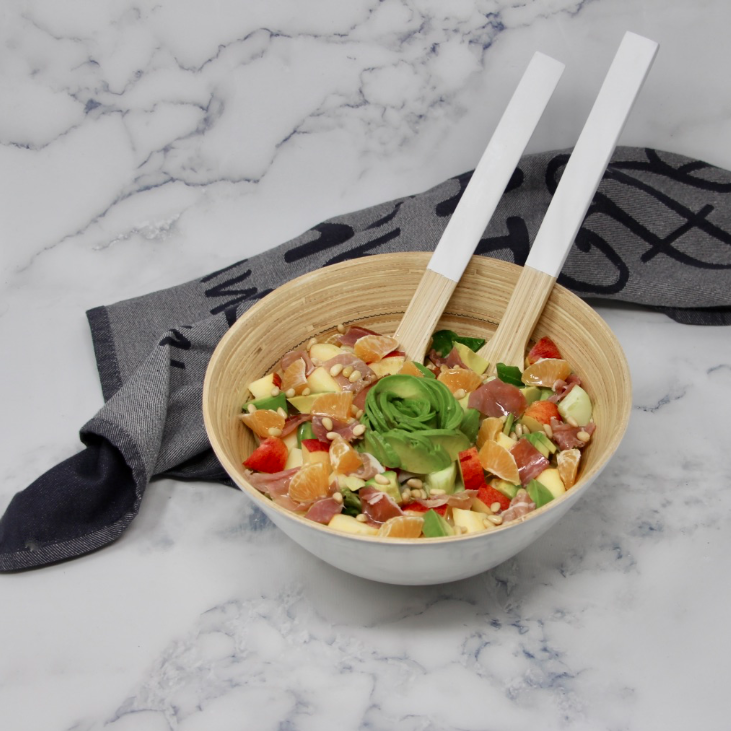 Enjoyment without guilt… and a lot of vitamins!!!
Let's do this!! Let's prepare a yummy mache salad!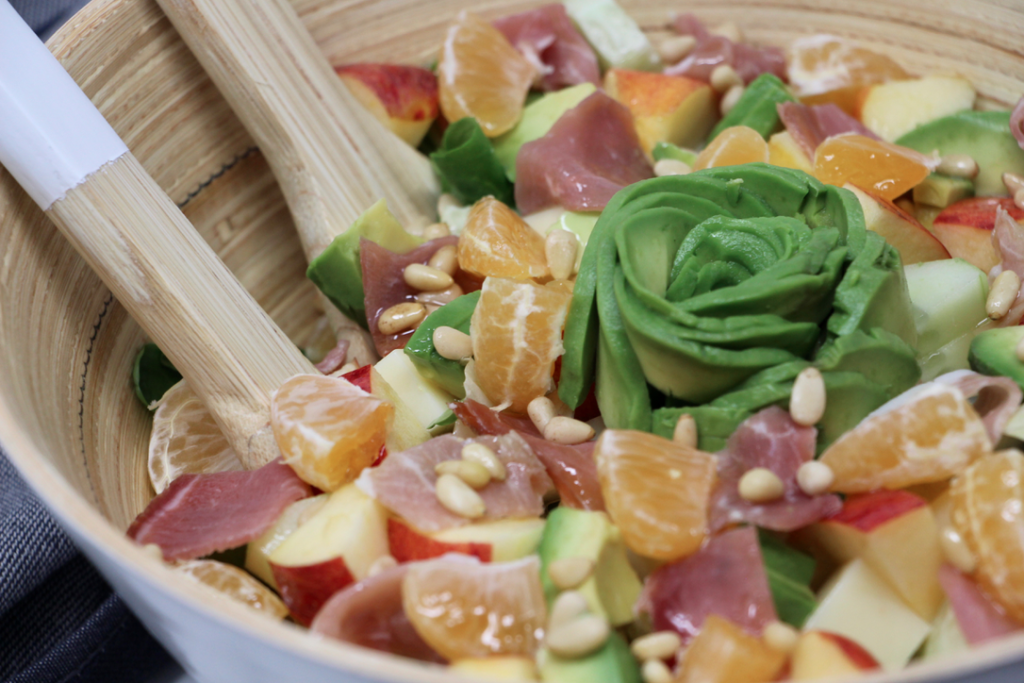 The recipe, Chef!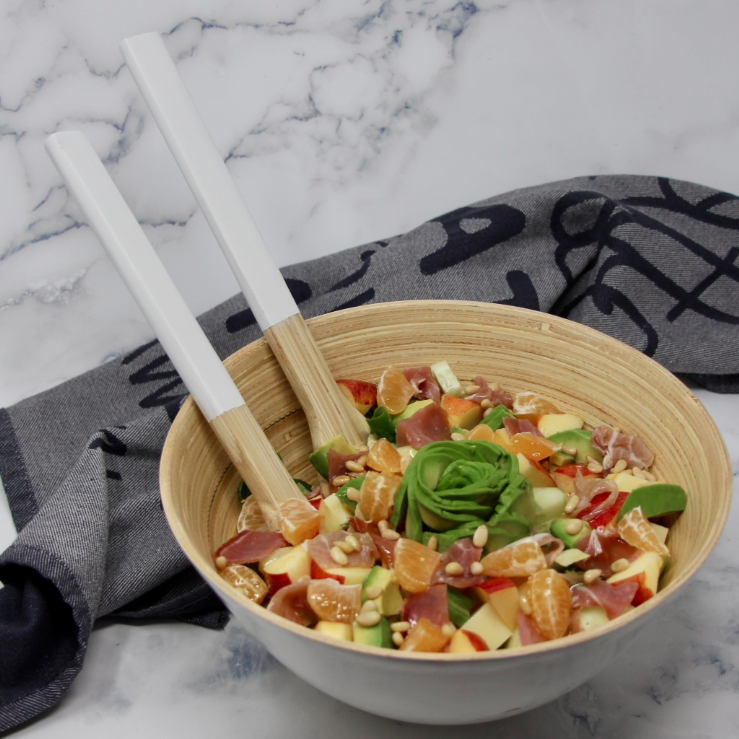 Print Recipe
Ingredients
100 g mache

1 endive

1 apple

2 clementines

1 avocado

1/3 cucumber

70 g comte cheese

1 or 2 slices raw ham

1 handful pine pinions

3 tablespoons hazelnut oil

3 tablespoons olive oil

Salt

Pepper
Instructions
1
Place the mache, endive cut in slices, apple cut in cubes, avocado and cucumber in a large bowl.
2
Add one clementine, the comte cheese cut in cubes and the raw ham.
4
Prepare the dressing with both oils and the juice of the second clementine.
5
Pour on your salad, add salt and pepper, it's ready!!