Hello dear lovelies!
As you may already know, what ends up in my pans can find their origin almost anywhere, and this time it was on Instagram that it happened!
My eyes got caught by two bowls of white beans and tomato soup and I discovered a hidden treasure: the Fasolada soup!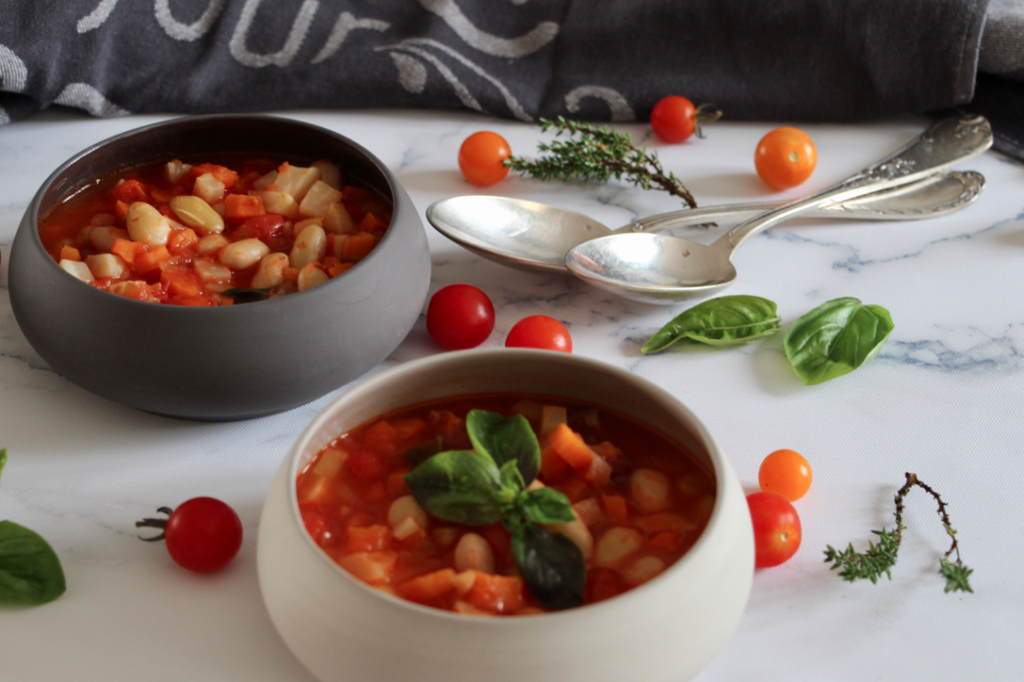 I didn't know this recipe until a few days ago and I already feel it's going to be a best seller this winter!!
This soup is a typical Greek dish. It seems that tourists don't know about it because they don't serve it during summer. I feel responsible to repare this major error!!
Hence the Fasolada soup my way!!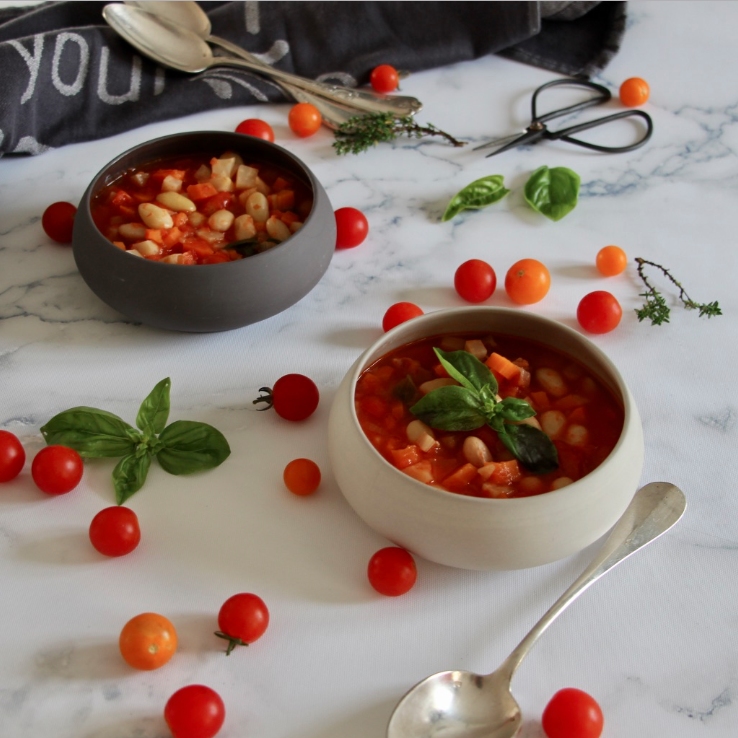 This soup is a whole dish by itself. The white beans are a true treasure for a healthy and balanced diet: they have a lot of protein, carbohydrates, mineral salts and iron. If you cook them with low fat (which is the case here) it's great!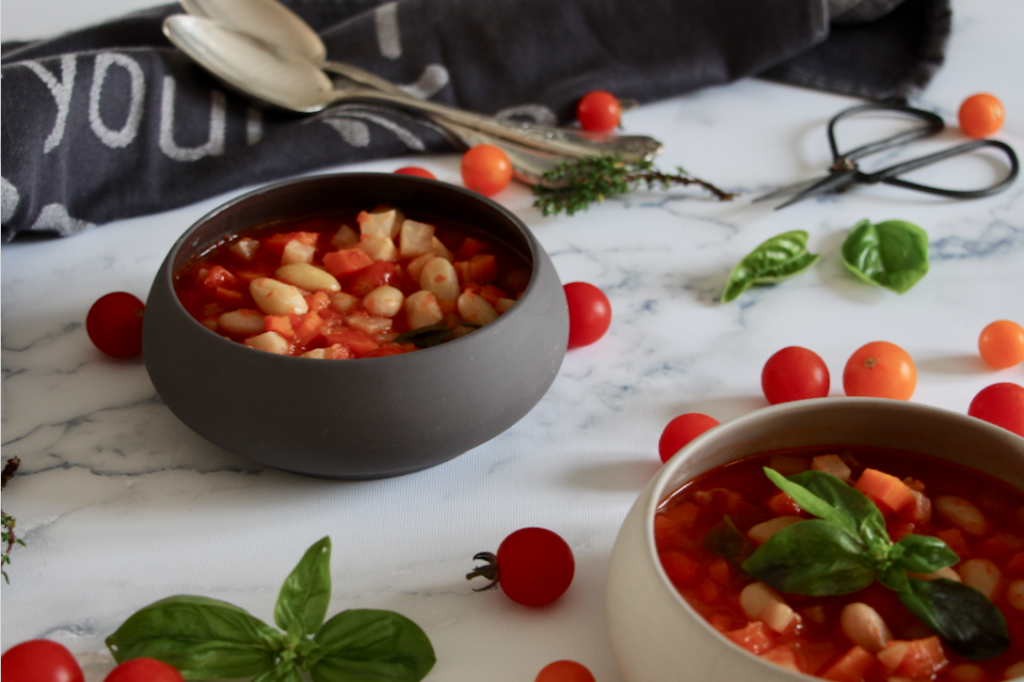 That the "good conscience" side. As far as taste is concerned, well, it's super delish. The low heat and slow cooking brings a delicious taste. The original recipe indicates to use parsley, but I didn't have any. I put fresh basil from my garden (I'm lucky enough to still have some!!). It was scrumptious! Okay… I added two slices of bacon… I know, typical me!! But you can easily skip this ingredient!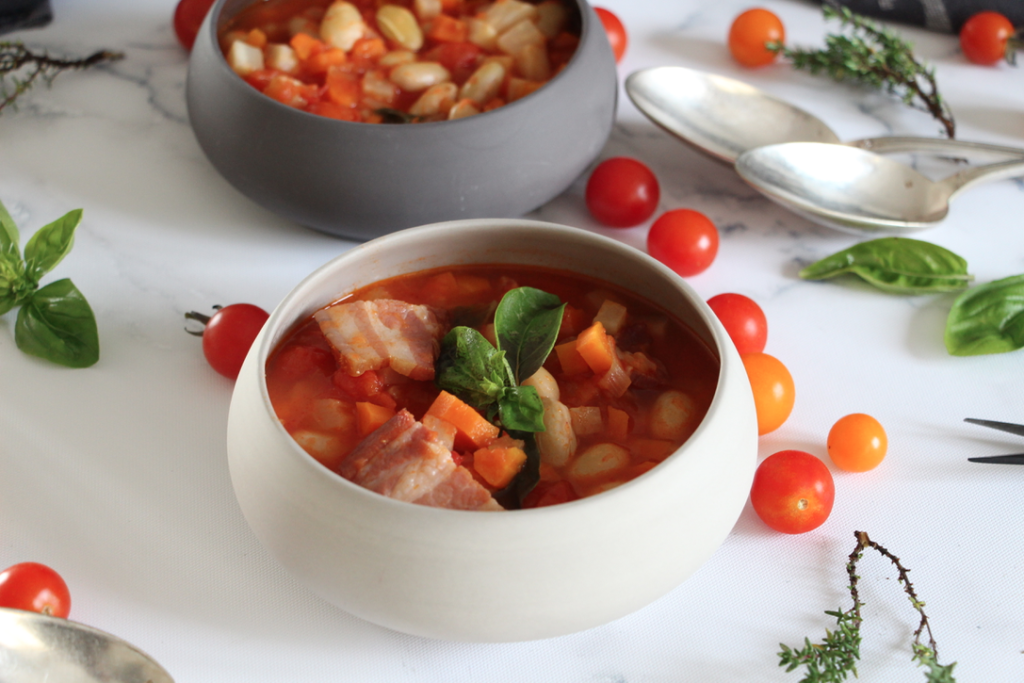 For an even better meal, serve this soup with grilled toasts and feta cheese cubes and you'll tell me about it!!!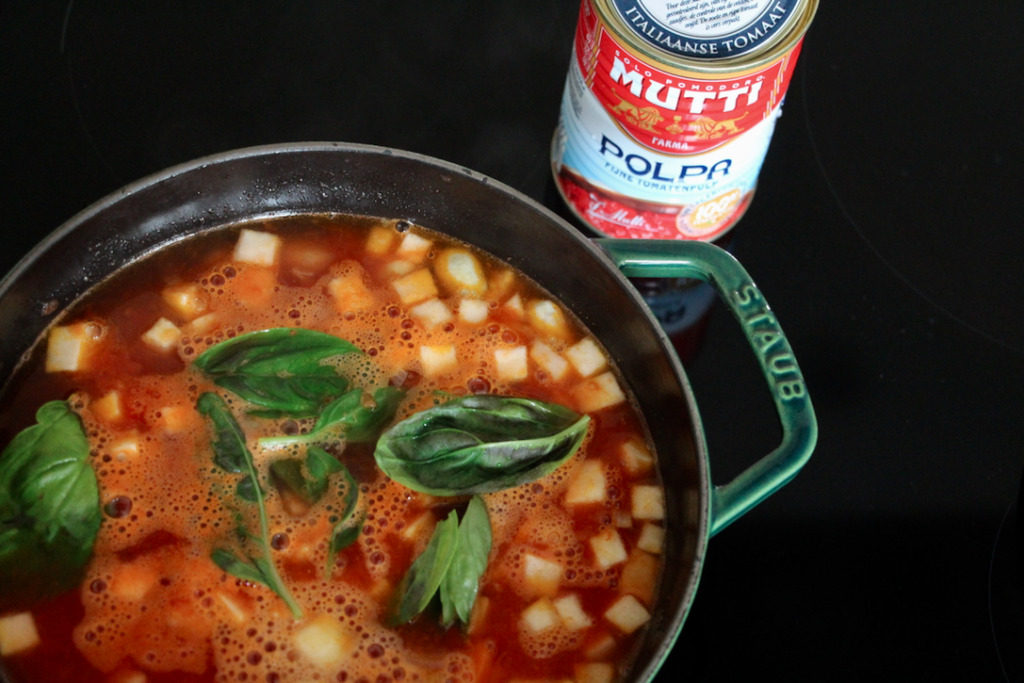 The utensils for my Fasolada soup:
My 26 cm diameter cast iron sauce pan by Staub
My Santoku knife to cut the veggies.
Shall we now?
The recipe, Chef!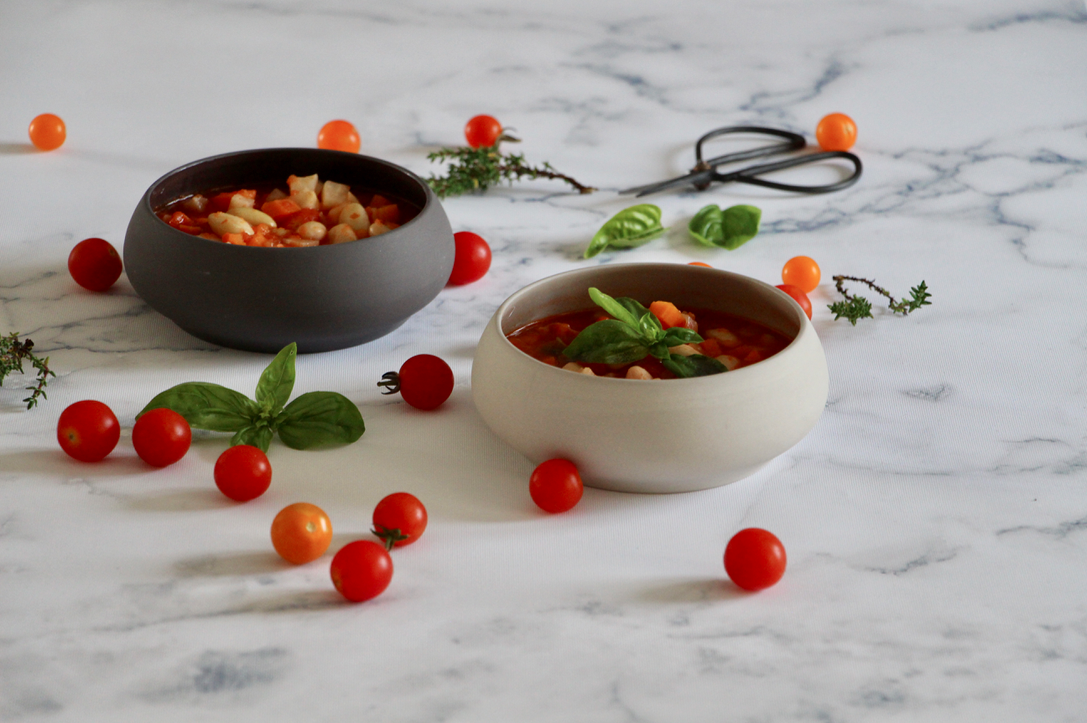 Print Recipe
Ingredients
3 handfuls of fresh white beans to shell (approx 400 g white beans)

2 carrots

1/4 celeri root

2 shallots

A few cherry tomatoes

1 can tomato pulp (400 g)

6-8 basil leaves

3 tablespoons olive oil

Paprika

Ground ginger

Red mild pepper

Salt

Pepper

2 slices bacon (optional)
Instructions
1
Heat the olive oil in your sauce pan.
2
Add the minced shallots, then the carrots and celery peeled and cut into small cubes.
3
Add the cherry tomatoes and the tomato pulp. Add 2 cans of water.
4
Shell the white beans, rince them and pour them in the sauce pan.
5
Season and add the basil leaves (and eventually the bacon slices cut in 5 or 6 pieces).
6
Cook at low heat for at least ont hour.
7
Adjust seasoning and serve!
Notes
If you don't have fresh white beans, you can take dry ones. In this case, soak them a whole night into water and cook your soup the next day.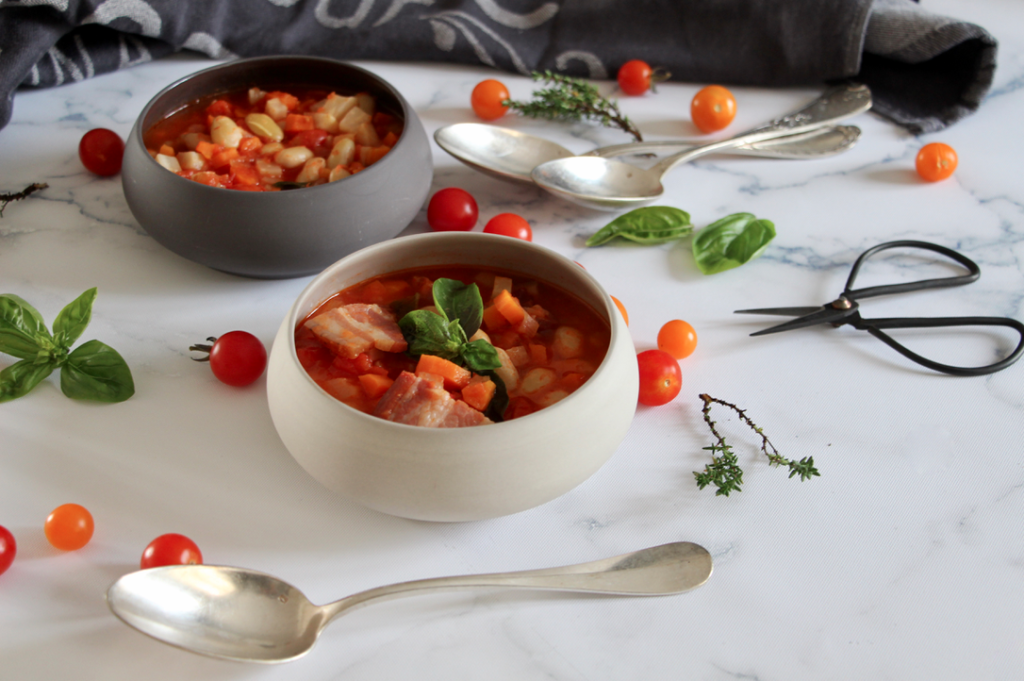 Presentation : "Terra" Gourmet cocottes by Degrenne Paris.