We start to live outdoor again, summer is coming, it's barbecue time again!! And you are looking, of course, for the great idea of salad, the one that will change from the usual pasta salad or rice salad.
And this is when I say: lukewarm carrot salad!!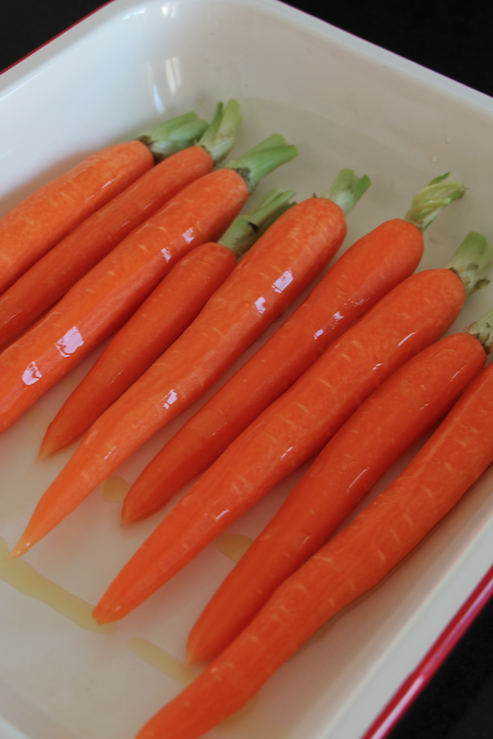 My inspiration came again from the book "Simple" by Yotam Ottolenghi, you know that I am a huge fan !!
Healthy ingredients (well okay, there is cream but as far as the rest is concerned, it's quite okay!!), freshness, flavours, yummy…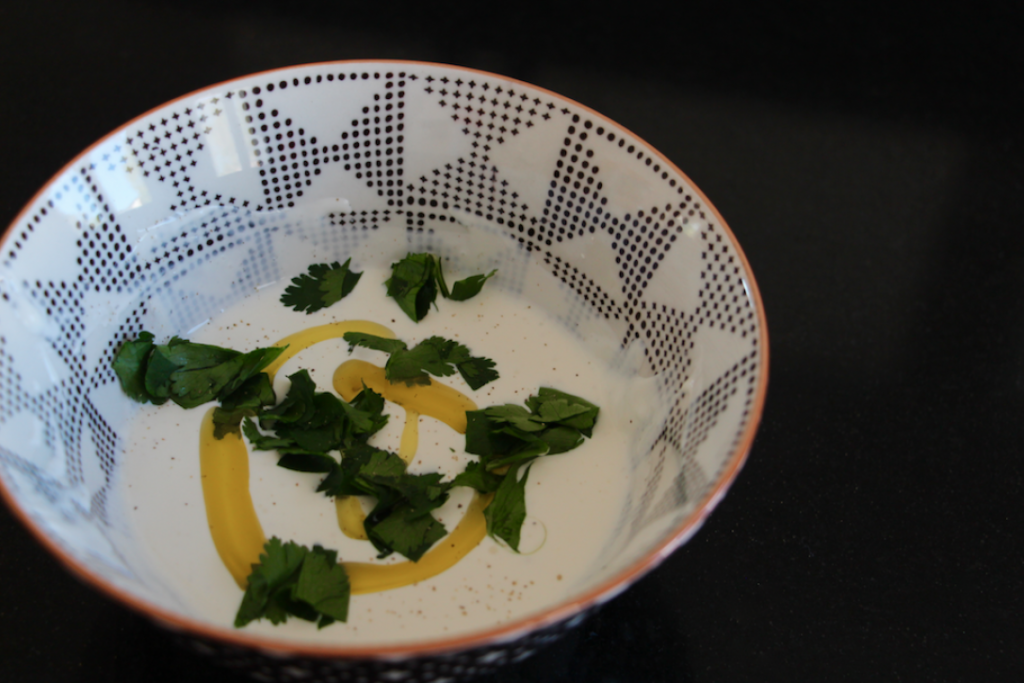 Cherry on the cake, it can be prepared in advance for most of the recipe, which is already a rather short one.
The first time I made this lukewarm carrot salad, I served it as a sidedish for my duck breasts Ducasse style. It was a great combination!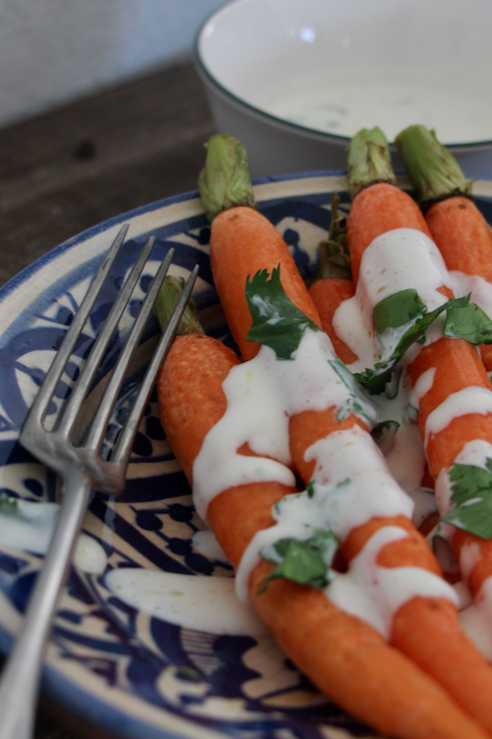 In this recipe, I suggest to use freshly harvested carrots, which are often sold as a bouquet (at least in France 😉 ), since they are more tender and thin than the regular ones. But it is not mandatory, you can have the regular ones. Just cut them in 2 or 4 pieces (lengthwise) so that they are not too thick.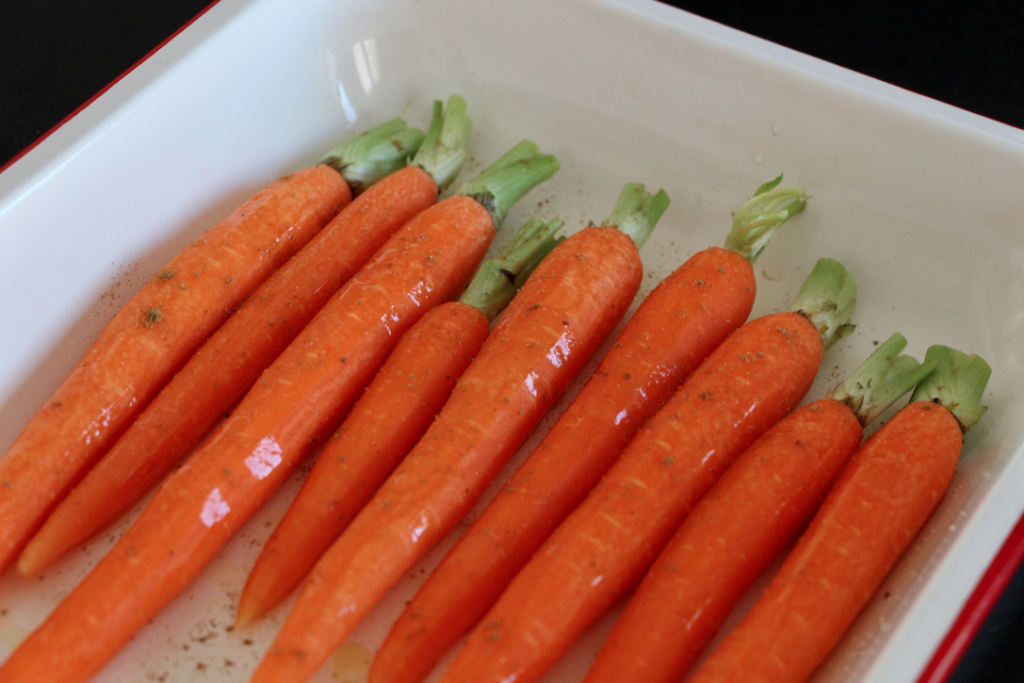 (Presentation: my Zenker enamel dish by Fackelmann France)
You can also make the recipe with purple, yellow or white carrots.
The utensils:
An oven dish,
A peeler,
A sharp knife,
And a little whisk.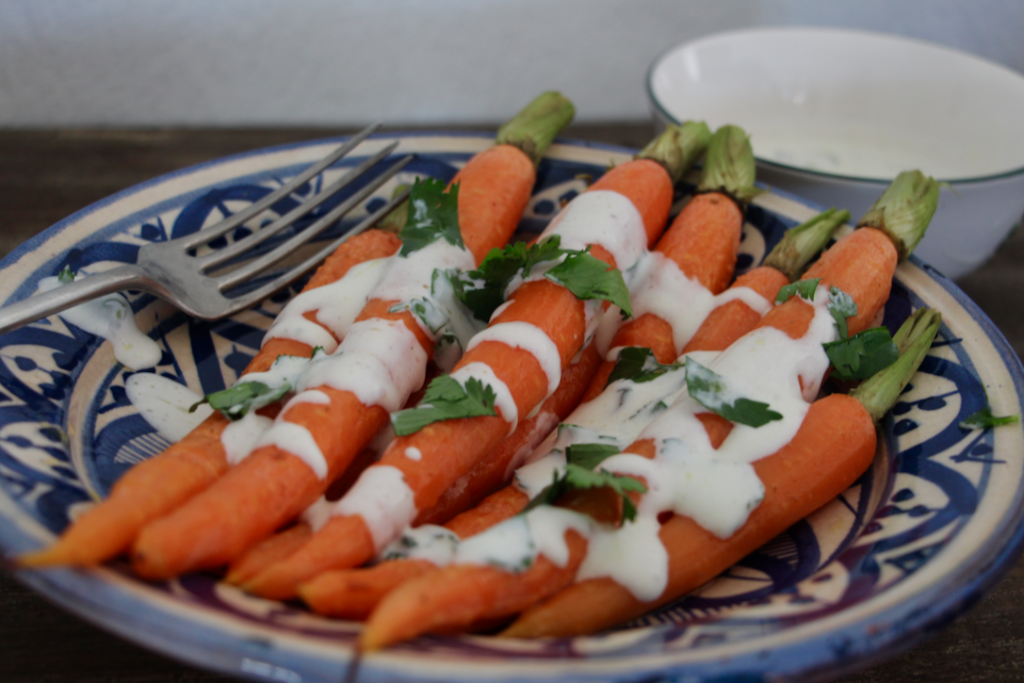 Shall we do this?
The recipe, Chef!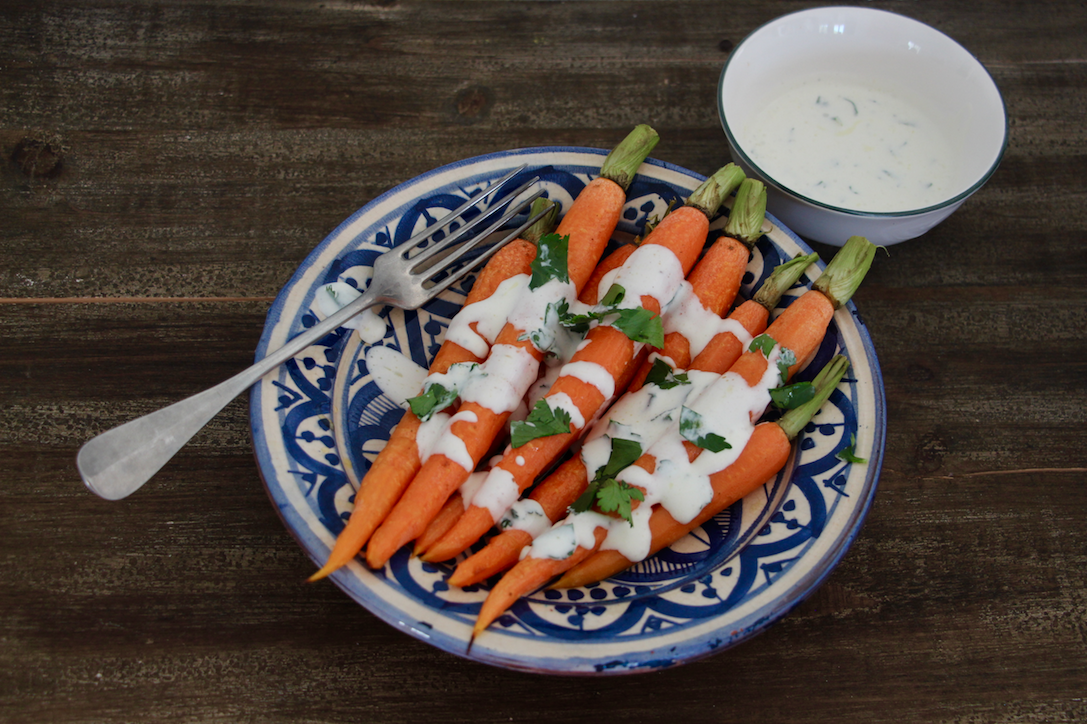 Print Recipe
Ingredients
12 carrots

1/2 teaspoon ground coriander

1/2 teaspoon ground cumin

3 tablespoons olive oil

150 g Greek yogurt

40 g cream

1 handful fresh coriander

Salt

Pepper
Instructions
1
Preheat your oven at 200 degrees.
2
Cut the carrot tops and leave 3-4 cm.
3
Place the oil, salt, pepper, groud cumin and ground coriander in your oven dish.
4
Roll the carrots in the dish in order to cover them with the oil.
5
Cook for 12 to 15 minutes in the oven depending on how you like your carrots to be cooked.
6
Meanwhile, whisk the Greek yogurt, cream, the chopped coriander leaves, a tablespoon of olive oil, a pinch of ground coriander and a pinch of salt.
7
When the carrots are cooked, place them in your serving plate.
Many other summer salad recipes right here…