Weeks of hesitation before making the decision to post this recipe… (for real!!)
It is so easy that I was wondering whether it should be or not on the blog. And since it's so good…
Here is the easiest cauliflower gratin ever! 😉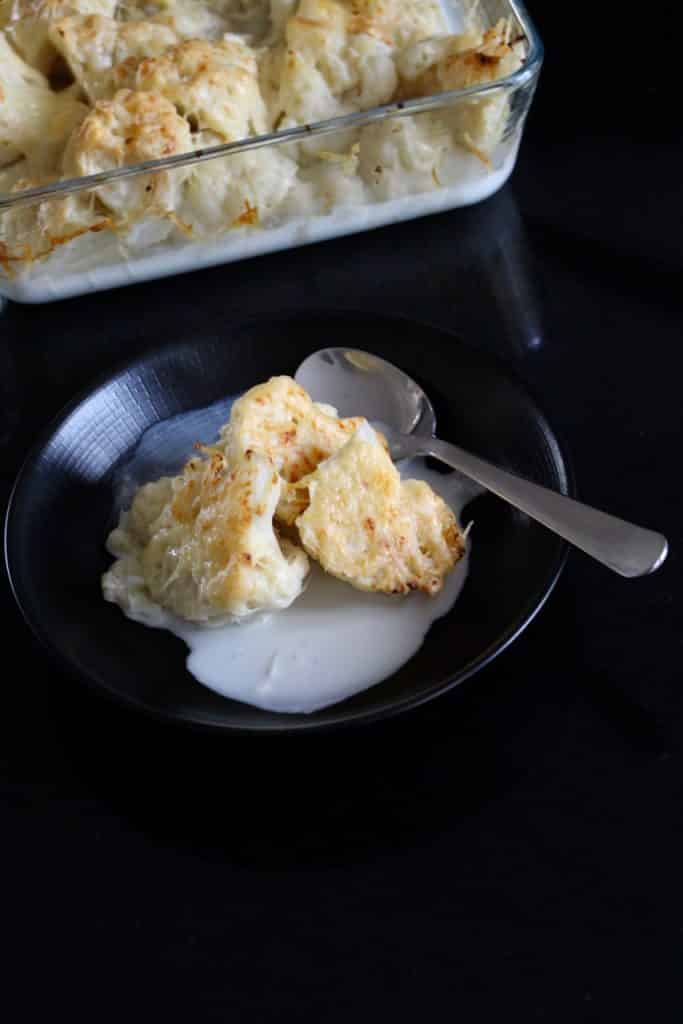 So, even if there is still something holding me back in my head, even if I have the impression to explain to you how to cook pastas, I will share this recipe … Since I've made it for the first time, it's bye bye bechamel sauce ! even though I love bechamel!!
Be ready (drum roll), you will need only 5 ingredients (and I'm counting salt and pepper in the list:-) ). Crazy or what…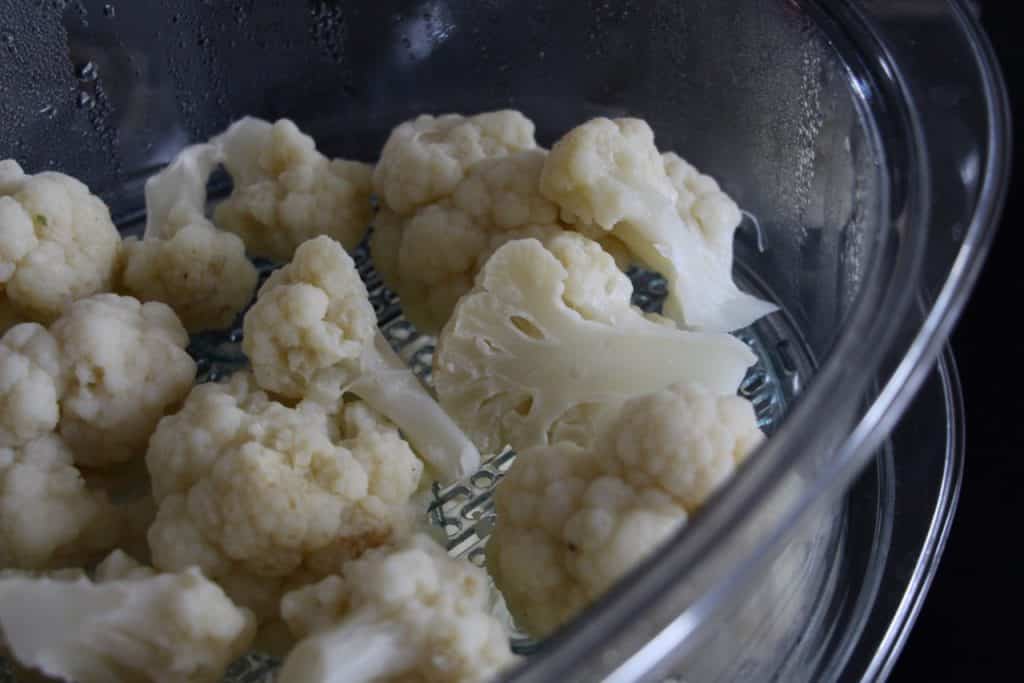 For the cooking method, my advice is to go for steam cooking. I believe it helps the vegetables to keep their own salt and I don't add more. Whether it is for today's cauliflower, potatoes, green beans, etc. You can still use any other cooking method if this is what you have.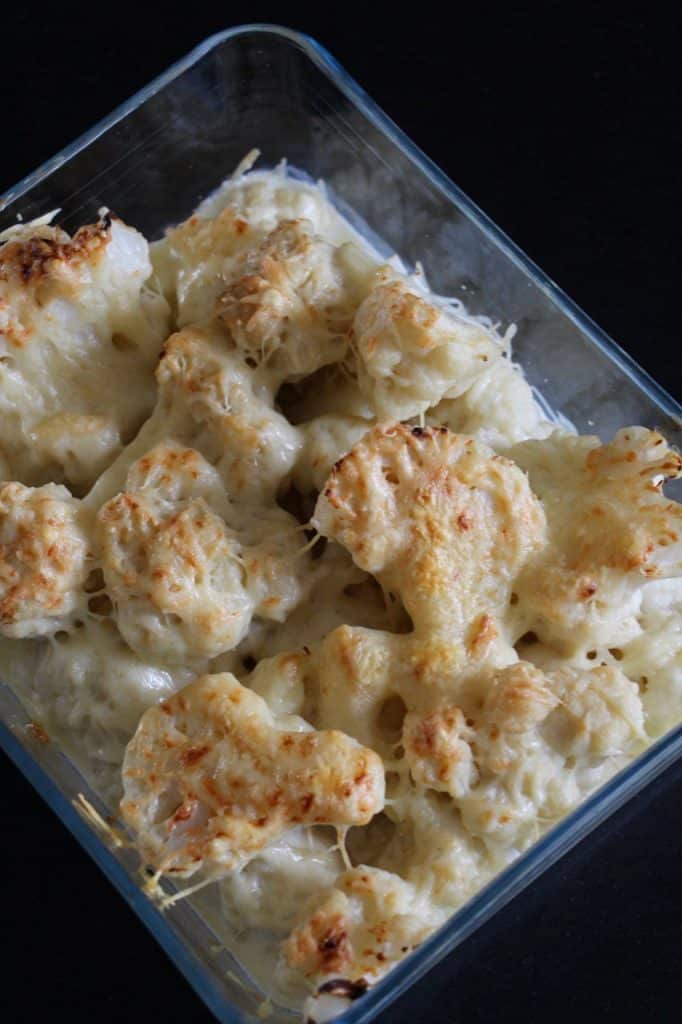 The other utensils:
A large gratin dish,
A cutting board
And a sharp knife.
There we are…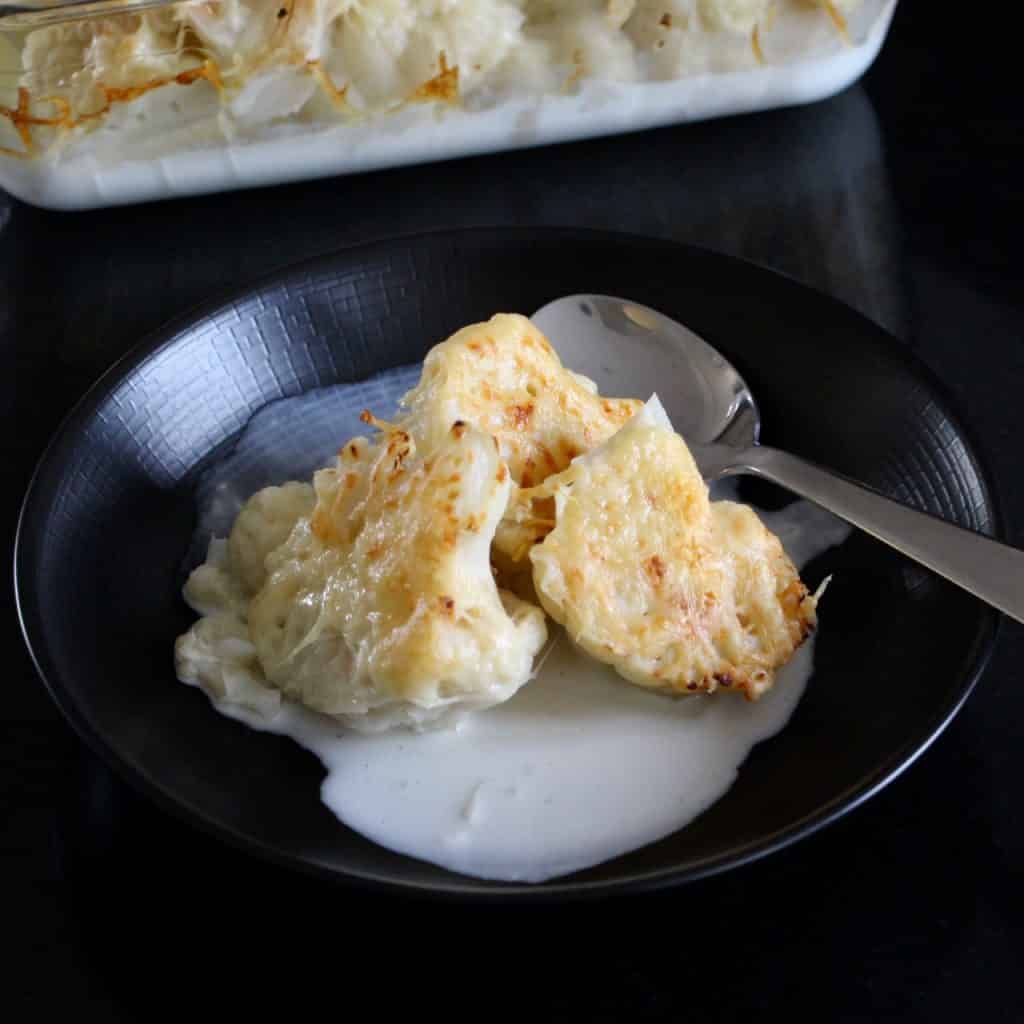 Well… (I will shup up now, I don't know what more I could possibly say…)
The recipe, Chef!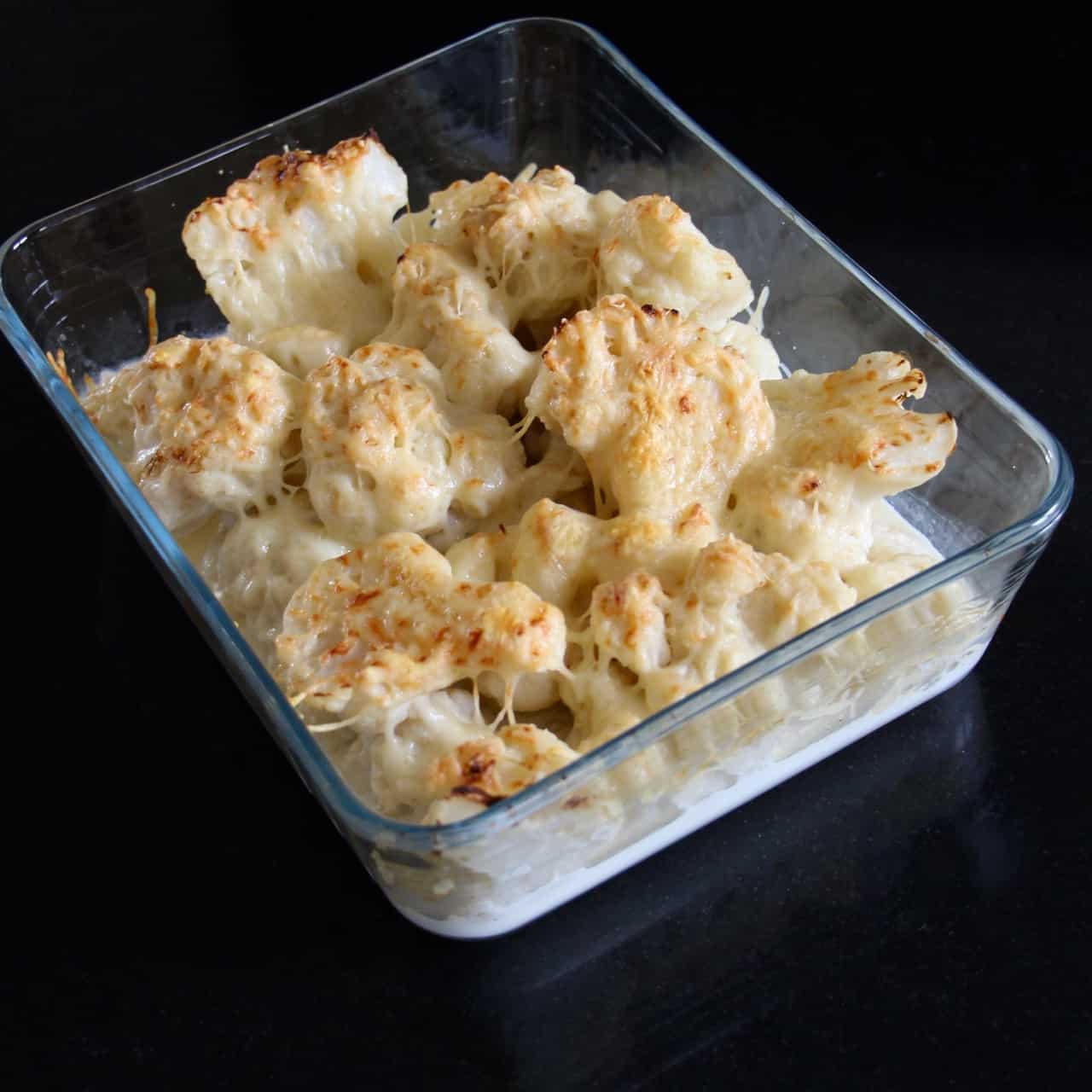 Print Recipe
The easiest Cauliflower Gratin ever
Ingredients
1 cauliflower

20 cl liquid cream

80 g grated cheese

Salt

Pepper

Ground nutmeg (optional)
Instructions
1
Clean the cauliflower, cut it in pieces and steam cook it for 30 minutes.
2
Start your oven on Grill.
3
Place the cauliflower pieces in a gratin dish, pour the cream on top.
4
Add the salt, pepper and ground nutmeg. Spread grated cheese.
5
Place in the oven for a few minutes until golden.