Hello my lovelies!
For us, Frenchies, cheese soufflé brings us immediatly back to childhood. It's simple but so good ! Perfect for an evening light treat with salad. Have you tried it?
Well I think you should! 😉
So the cheese soufflé is a traditional French dish, it's quite cheap, easy to cook et pretty healthy and light. It's exactly what you would dream of for a light evening meal or a nice starter.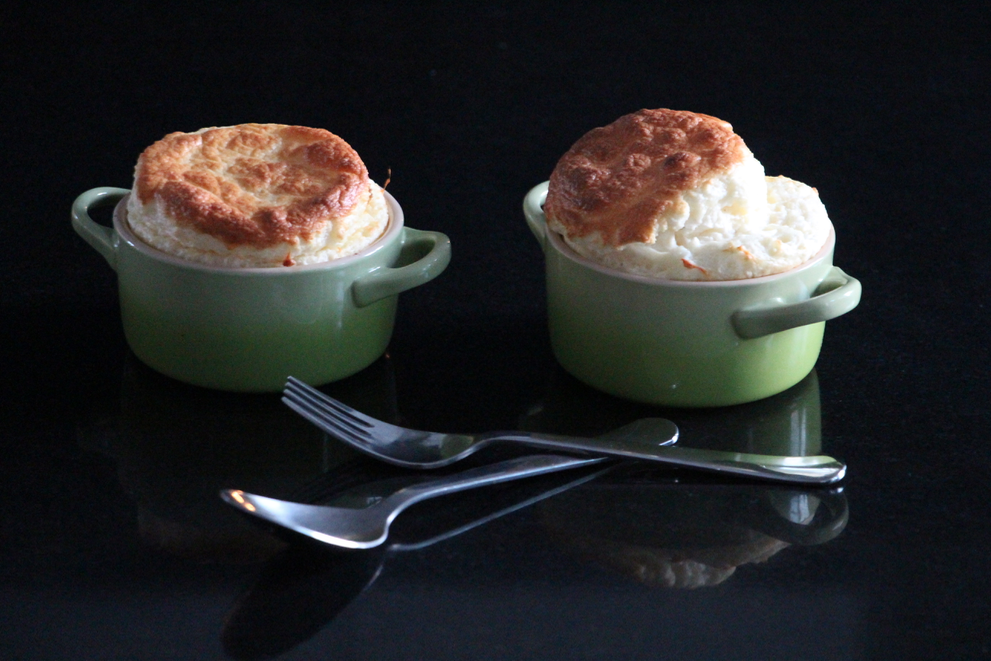 Why don't you give it a try ? Great idea or what?
You just need an electric mixer (or a strong arm !!) and the basic ingredients we all have in our fridge. And that's it ! Once you have prepared your cheese soufflé, it's up to you to make a large one for the whole family (18 cm diameter dish) or several individual ones in small terrines. You'll just have to adjust to cooking time in the oven. But don't worry, everything is fully explained a little bit later !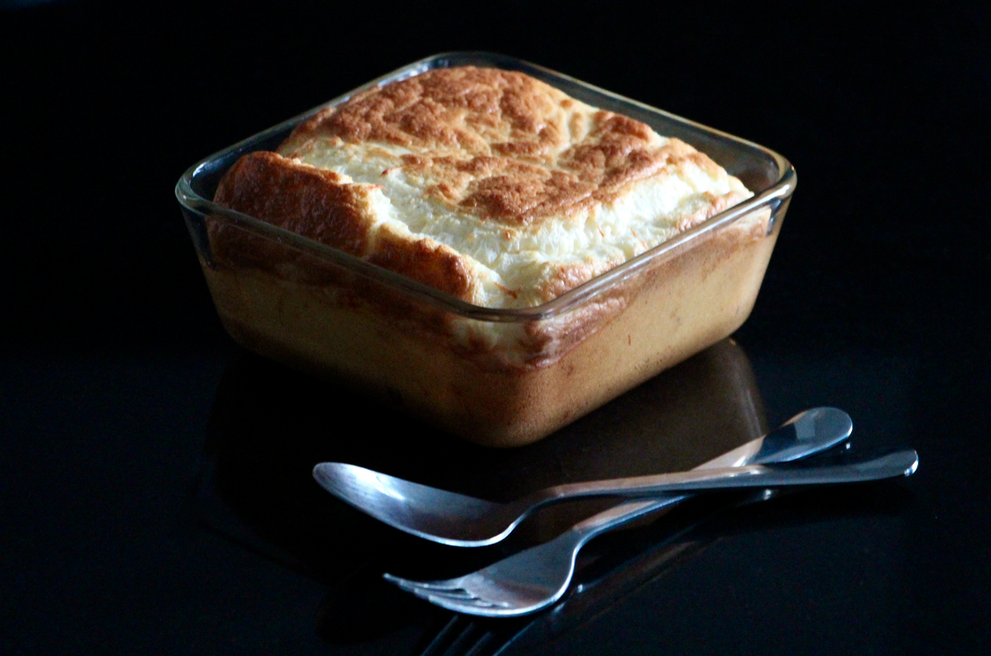 Shall we ? The recipe Chef !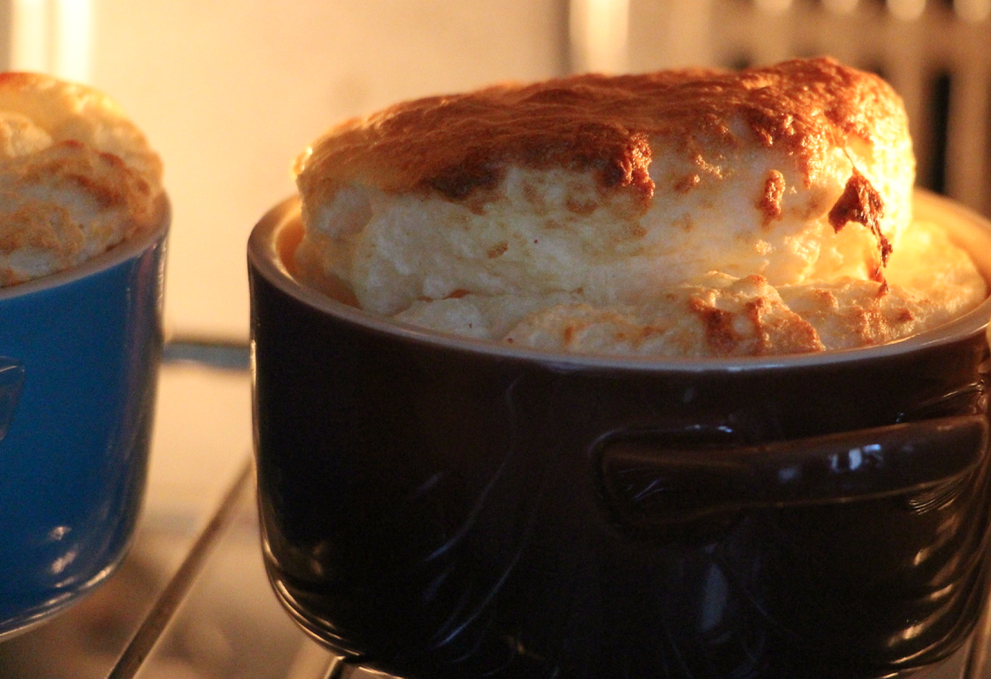 Print Recipe
Ingredients
25 g butter
25 g flour
25 cl milk
3 eggs
80 g grated cheese
Nutmeg
Salt
Pepper
Instructions
1
Pre-heat your oven at 200 degrees.
2
Warm up the milk (do not make it boil).
3
In another pan, melt the butter, add the flour and cook for 30 secondes.
4
Pour the hot milk on the butter/flour.
5
Heat until boiling, keep whisking at all times.
6
Remove the pan from the heat, add the egg yolks and mix.
7
Season with nutmeg, salt and pepper.
8
Beat the egg whites firmly with a pinch of salt.
9
Add gently the whites to the batter with a spatula.
11
Pour into the buttered terrine(s).
12
Cook 20 minutes for a large terrine, 15-16 minutes for individual terrines.
Notes
It's delicious with a salad !
Enregistrer
Enregistrer
Enregistrer
Enregistrer