A few sunbeams, a few more degrees than the previous weeks (not a huge challenge I must say…) and we switch to summer mode!
And if you say summer, you also say salads, barbecues and fresh food! What best than a good homecooked tabbouleh?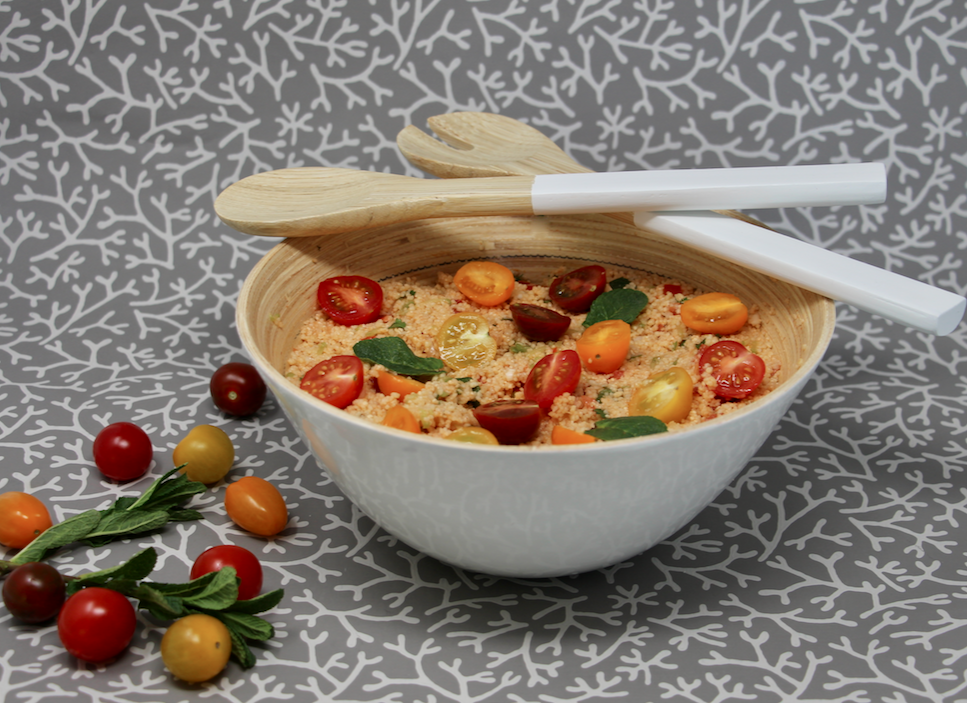 My son is asking for one every now and then! It's true that kids love tabbouleh!! I do too!! 😉
Besides, this salad is rather light, nourishing and super yummy. And, as you may imagine, I have my own tips… Obviously!!
Nothing huge but it still does make the difference…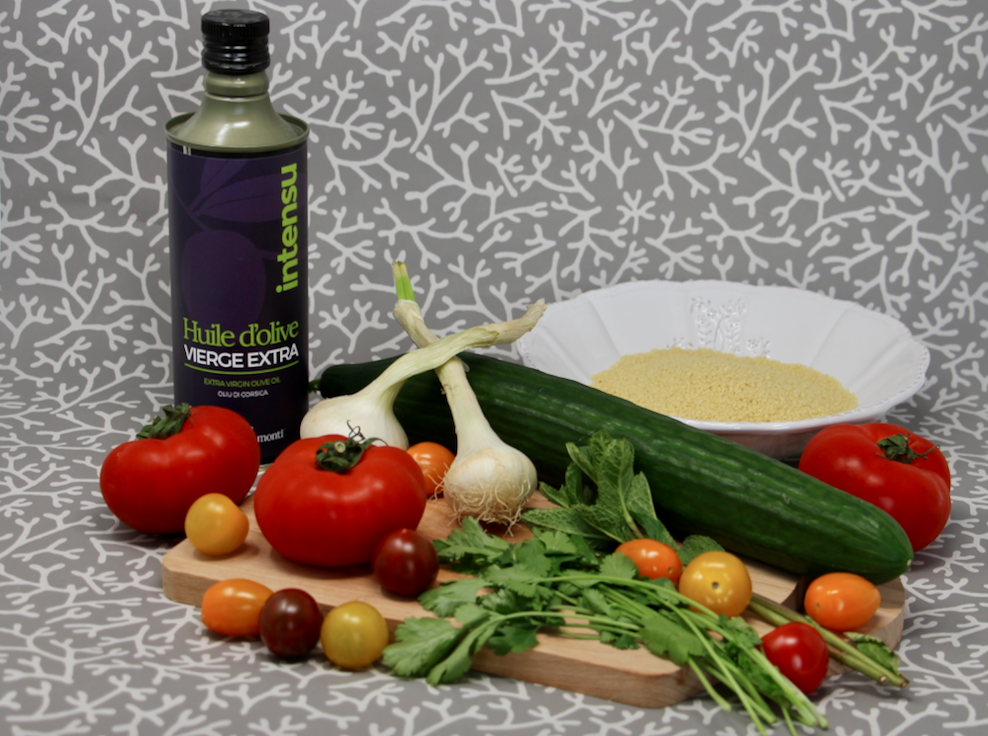 First of all, you'll choose good vegetables at your grocery store. We want taste!! You will also need herbs (mint and coriander) and on that matter it's no limit. I tend to be very generous to get a so delicously fresh taste.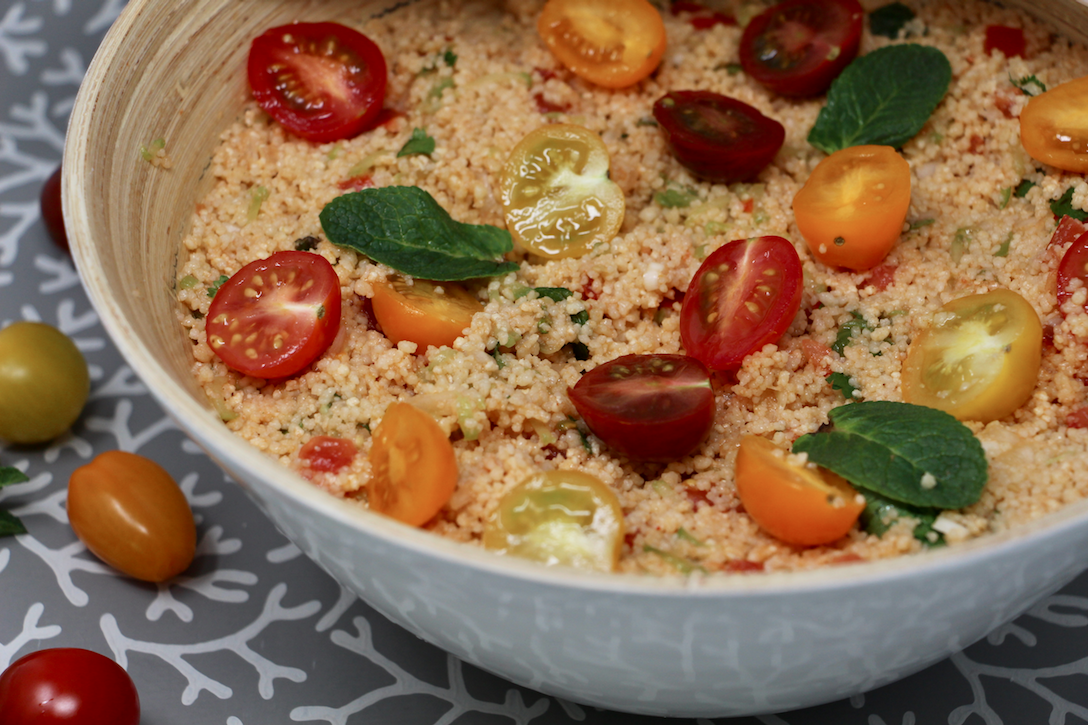 I do recommed a high quality extra virgin olive oil. Today's oil comes directly from Corsica… You know me, I add spices by Albert Ménès and tomato sauce by Mutti, diluted with water in order to make my wheat grow.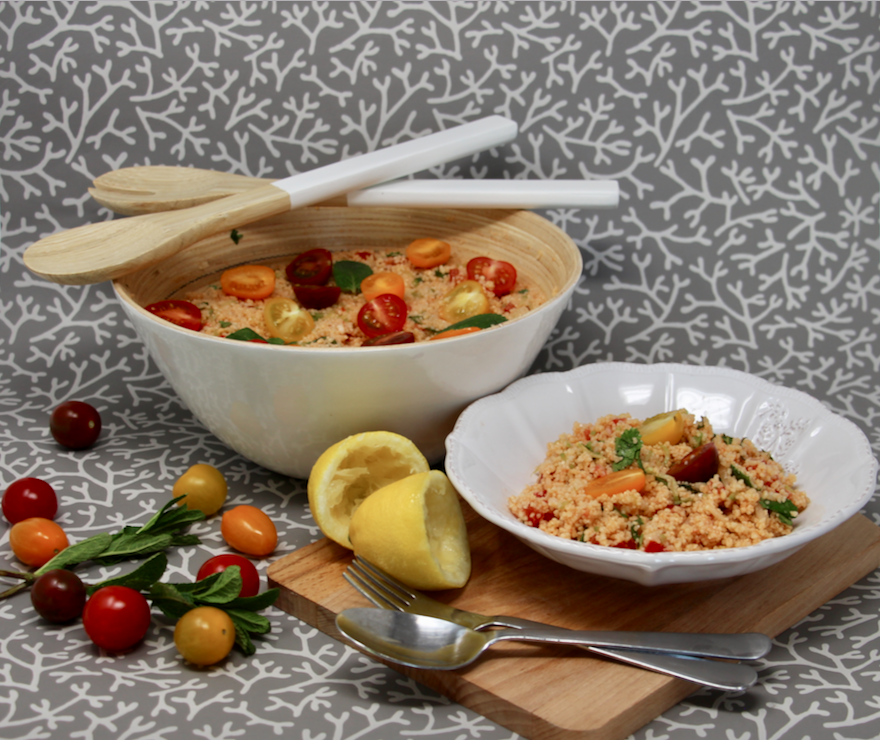 And to finish with, I take medium size bulgur wheat, it's a matter of taste…
Aww, I almost forgot, I ask my husband to deal with the barbecue… 😉 Grilled meat and sausages are the perfect match with a good tabbouleh!!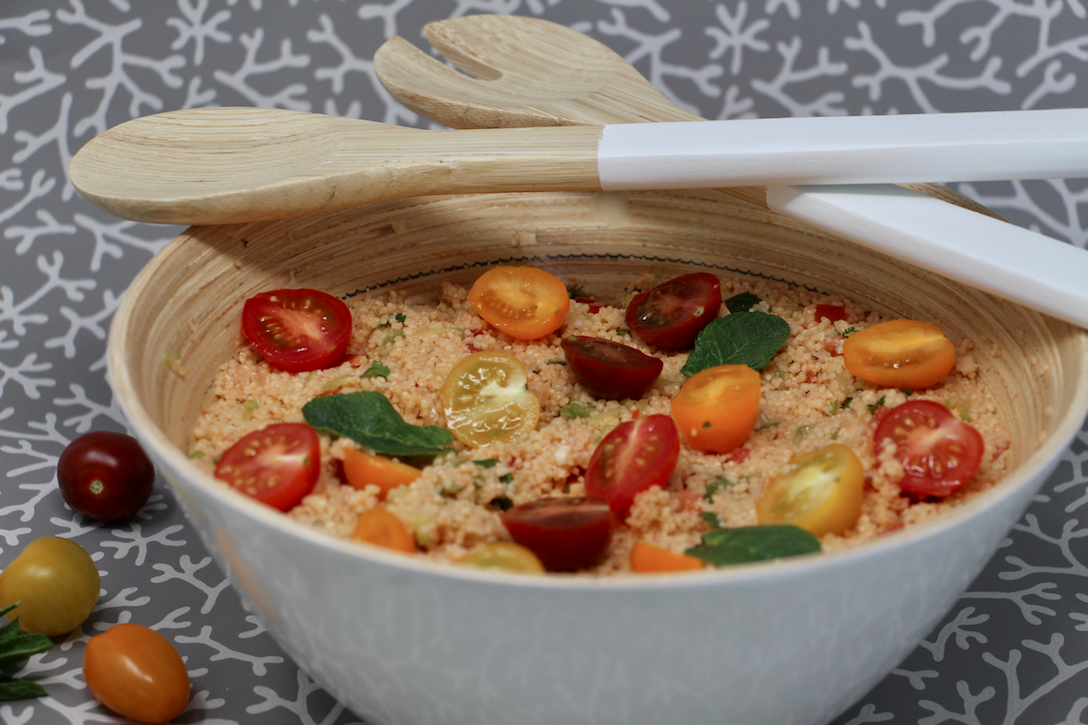 Hungry now? The recipe, Chef!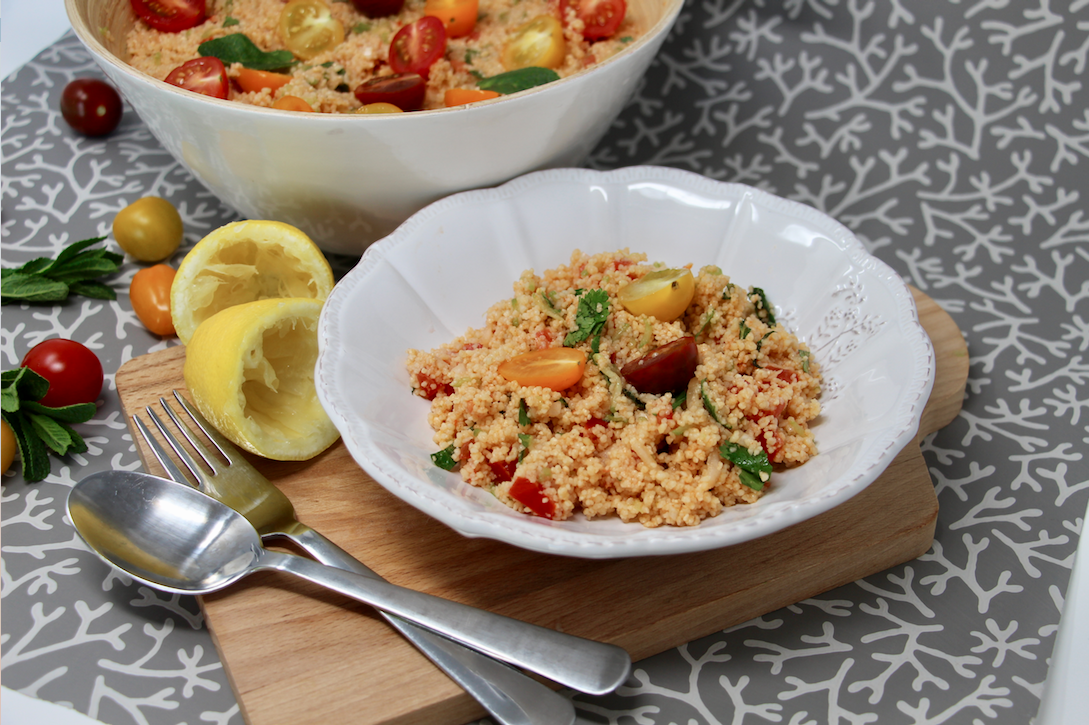 Print Recipe
Ingredients
200 g bulgur wheat

2 tomatoes

1/2 cucumber

2 fresh white onions

5 cl tomato sauce

1 lemon

Olive oil

Mint leaves

Coriander leaves

Salt

Pepper

Paprika

Red mild pepper

Ground ginger
Instructions
1
Place the wheat in a bowl.
2
Add 2 tablespoons of olive oil and salt, fluff up with a fork.
3
Add tomato sauce and 20 cl of water. Leave to rest 5 minutes.
4
After this time, place in your microwave oven for two minutes at 900W.
5
Fluff up the bulgur wheat with a fork.
6
Prepare the cucumber, the tomatoes and onions: peel and chop them.
7
Add the vegetables to the wheat, one after the other, fluff up the bulgur wheat with a fork.
8
Press the lemon and add the juice to the salad.
9
Add 4 tablespoons of olive oil, the chopped mint and coriander leaves, salt, pepper, paprika, red mild pepper and ground ginger. Mix.
10
Set aside in your fridge 2 hours at least. Fluff up with a fork from time to time.
Notes
If your wheat is to firm after 2 hours, add 10 cl of water. leave to rest some more in the fridge. You can add more lemon juice if you like the taste.