Hello my lovelies !
I will be sharing today an amazing brioche recipe by the famous Chef Cedric Grolet. Be ready to be stunned, smooth, moist, buttery … This brioche feels like little bits of heaven.
Let's make sugar brioche by Cedric Grolet !
The recipe, Chef !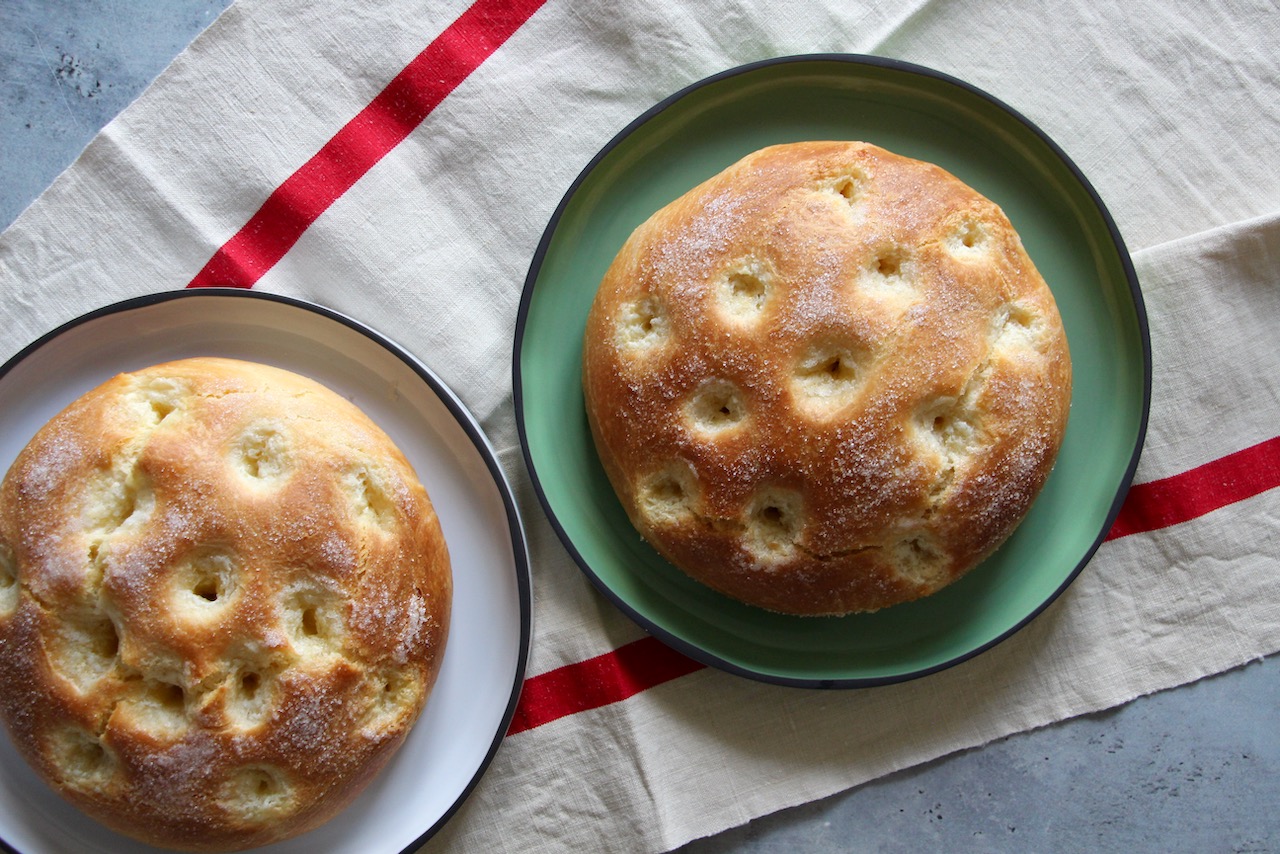 Print Recipe
Sugar Brioche by Cedric Grolet
Ingredients
350 g flour
2 teaspoons salt
40 g sugar
3 large eggs
50 g milk
6 g instant yeast or 13 g fresh yeast
165 g butter at room temperature
50 g salted butter (or regular)
40 g sugar
Instructions
1
Heat the milk until lukewarm, add the yeast. Mix.
2
Pour the flour, salt, 40 sugar and 3 eggs in your food processor bowl.
3
Start kneading at low speed (2 on a scale from 1 to 6) and add the milk.
4
Knead for 7 to 8 minutes.
5
Add the 165 g butter cut in pices and knead 7 to 8 more minutes while icnreasing to speed 4.
6
Cover with a humid linen and let rise.
7
After 2 hours, make two doughs, shape them in flat discs and place them in 2 buttered pastry rings.
8
Let rise for 2 hours and 30 minutes.
9
After this time, preheat your oven at 170 C / 340 F degrees.
10
Make deep finger holes in your brioches and place a cube of butter in each hole.