Hello my lovelies,
Here is another of my favorite fruit tarts… Yes, one more you might say!! 😉 So today, I will introduce my Alsatian blueberry tart.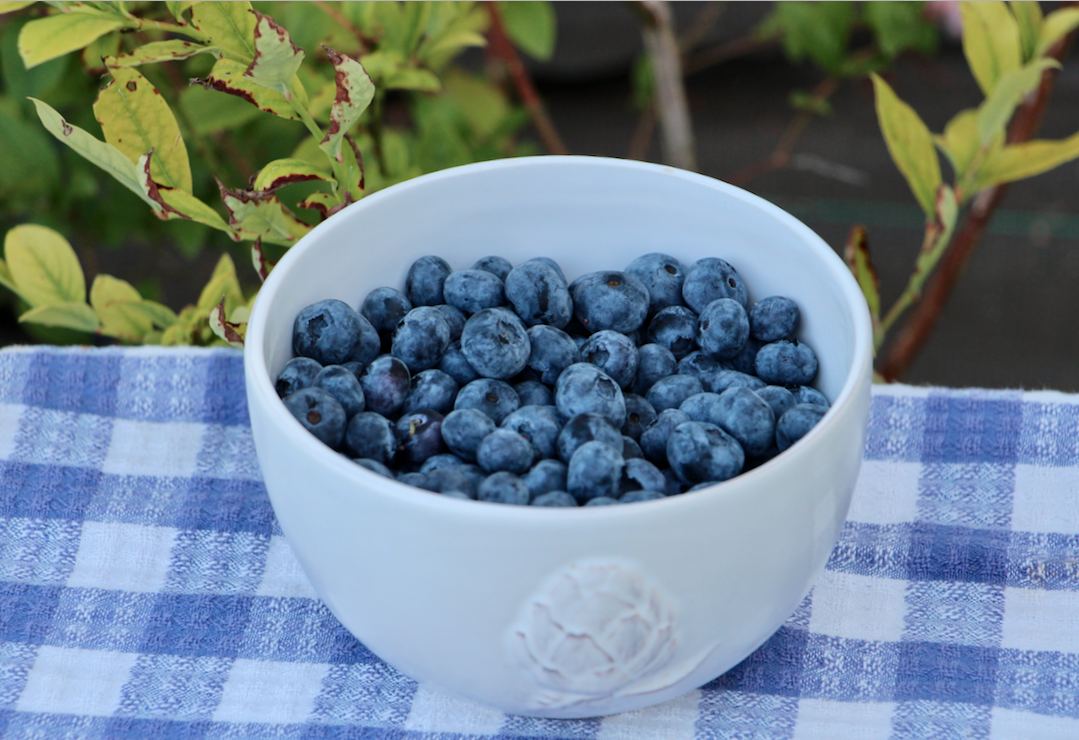 You might ask why it is among my favorite tarts… It's quite simple… It is a tart that reminds me of my childhood. It is an ephemeral tart, blueberry season is rather short. It is a tart with a perfect balance between sugar and acidity.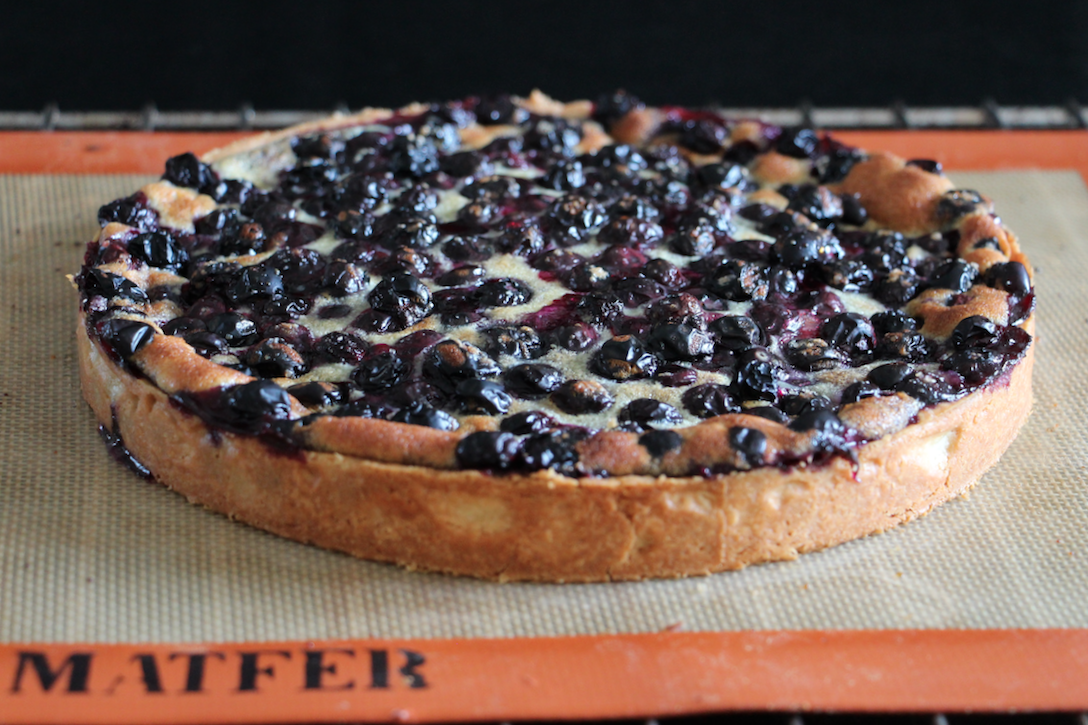 And, as a kid, I always liked having a blue/black tongue after eating this tart… This detail is stuck in my memory somewhere!!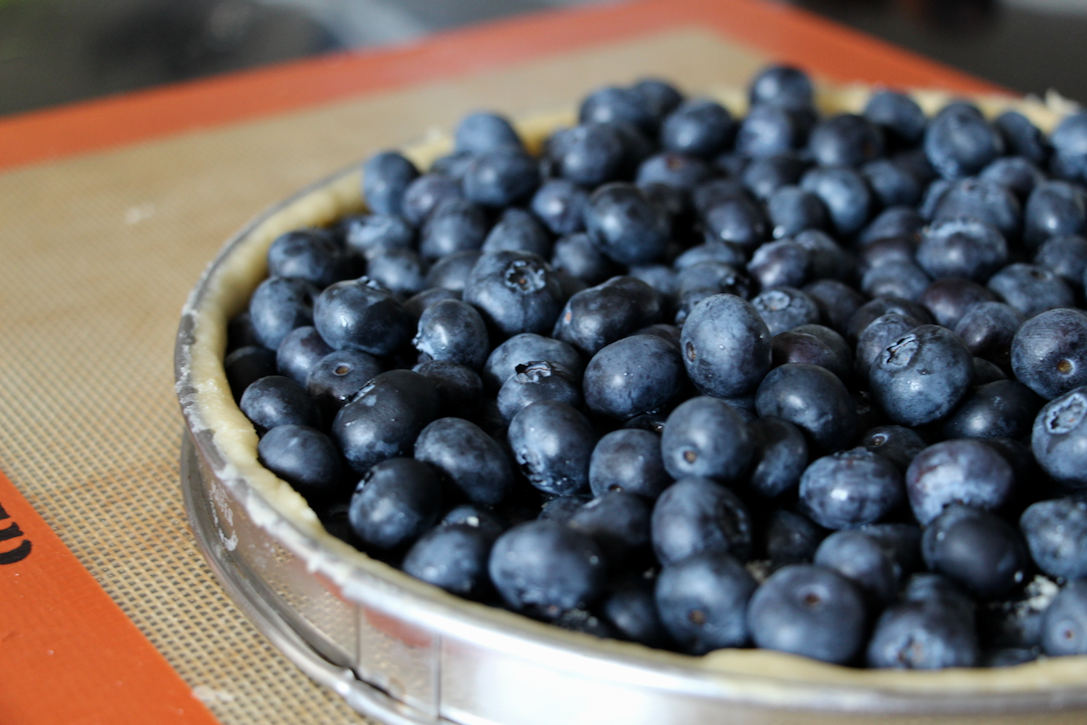 As you may imagine, the key point here is the blueberries themsleves. You need to have fresh ones otherwise your pastry will be full of blueberry juice, it won't look nice and it will be quite fragile because of too much humidity.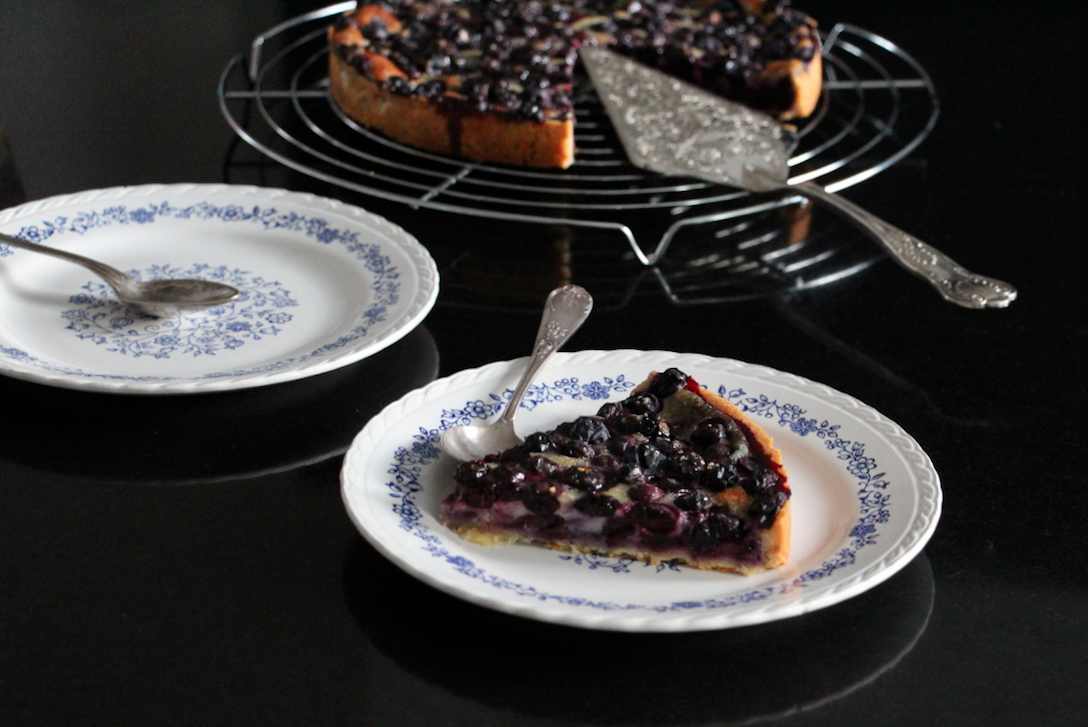 I strongly recommend to taste the blueberries before starting the recipe so that you will know whether they are very sweet or not. Afterwards, you'll just have to adjust the sugar quantity.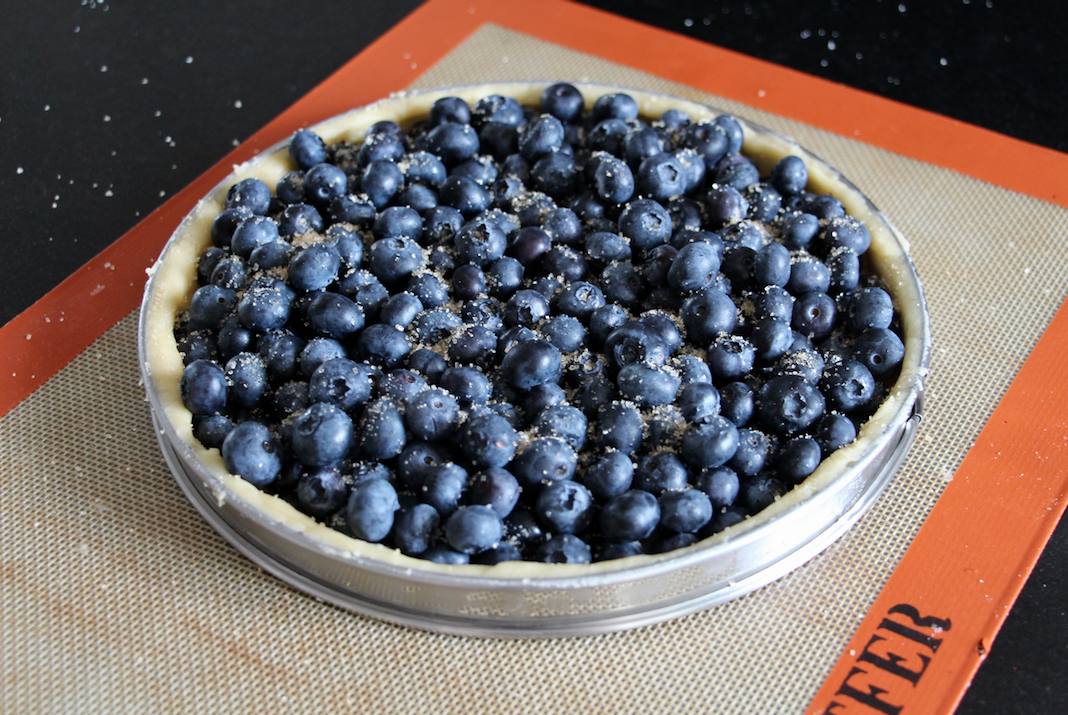 Then, it will be very simple. You'll just proceed as you do when you prepare an Alsatian apple tart …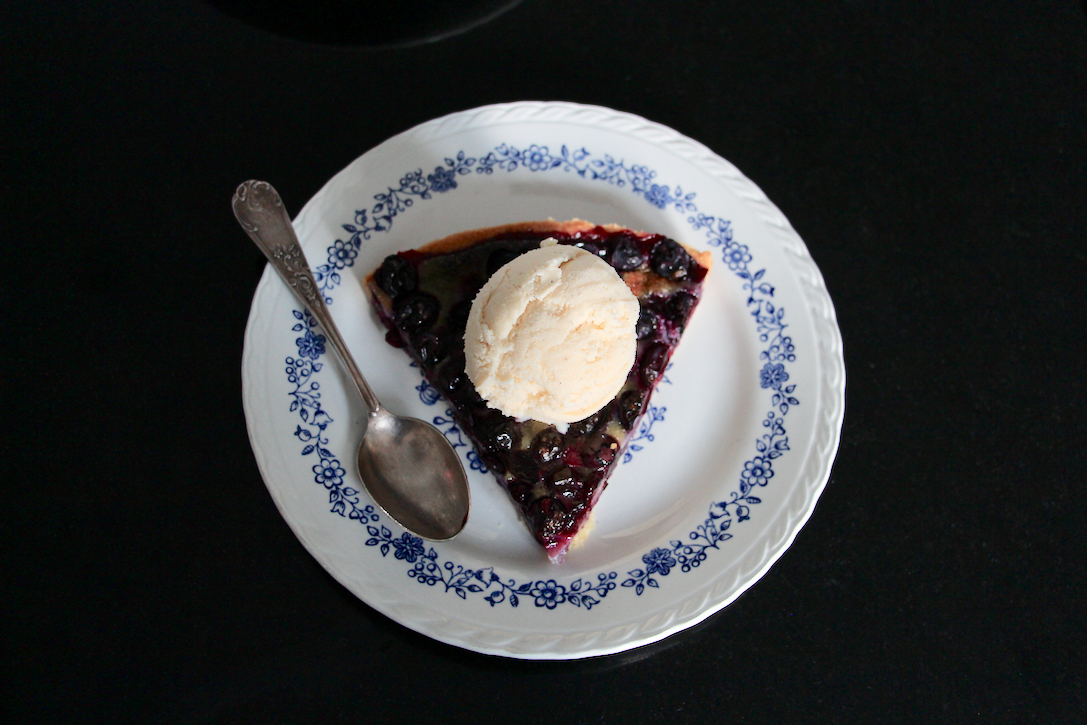 I like it very much with a simple shortcrust pastry or a traditional shortbread pastry or a hazelnut one. Leave a comment and tell me which one is your favorite! 😉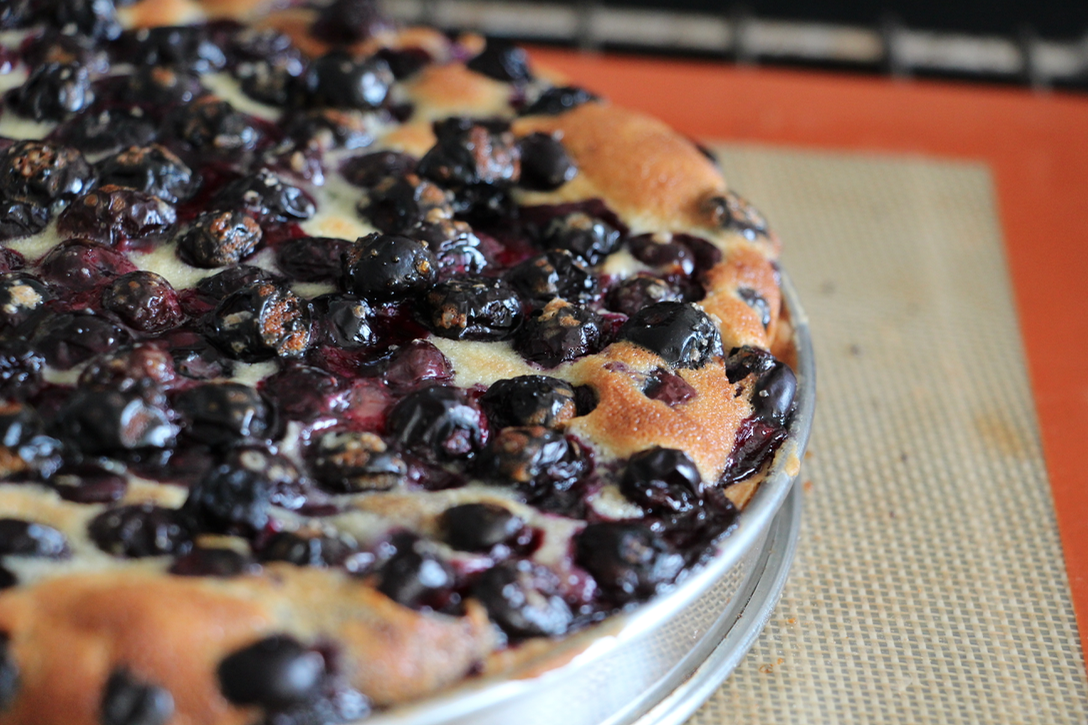 You can serve this bluebrry tart with a scoop of vanilla ice cream …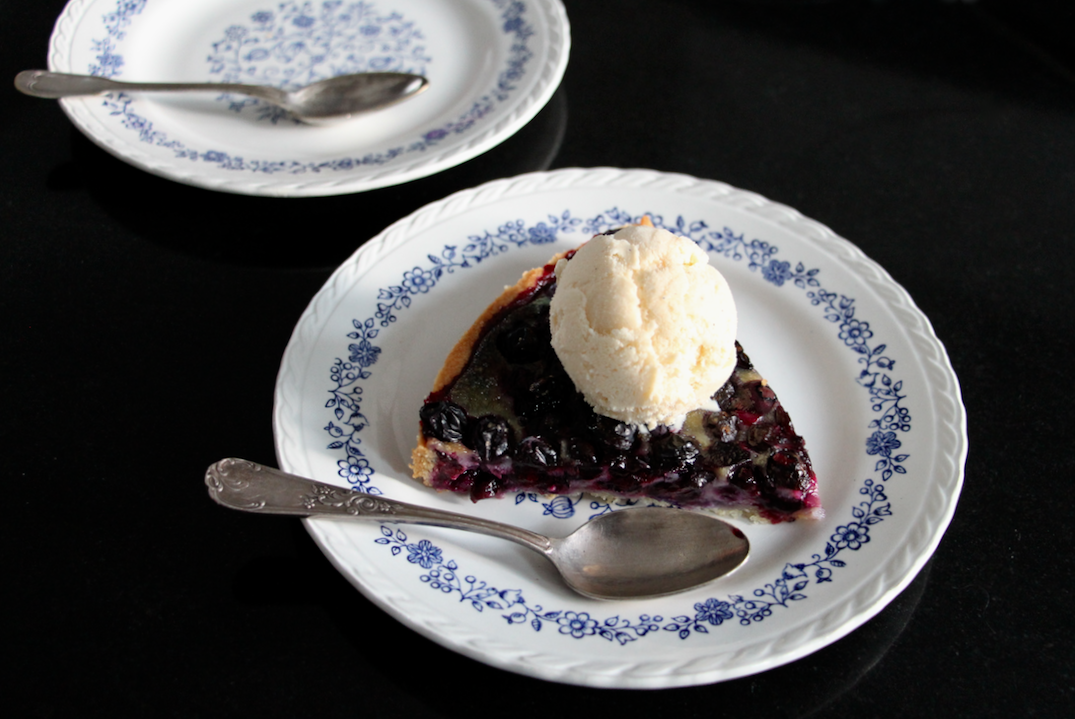 Shall we now?
The recipe, Chef!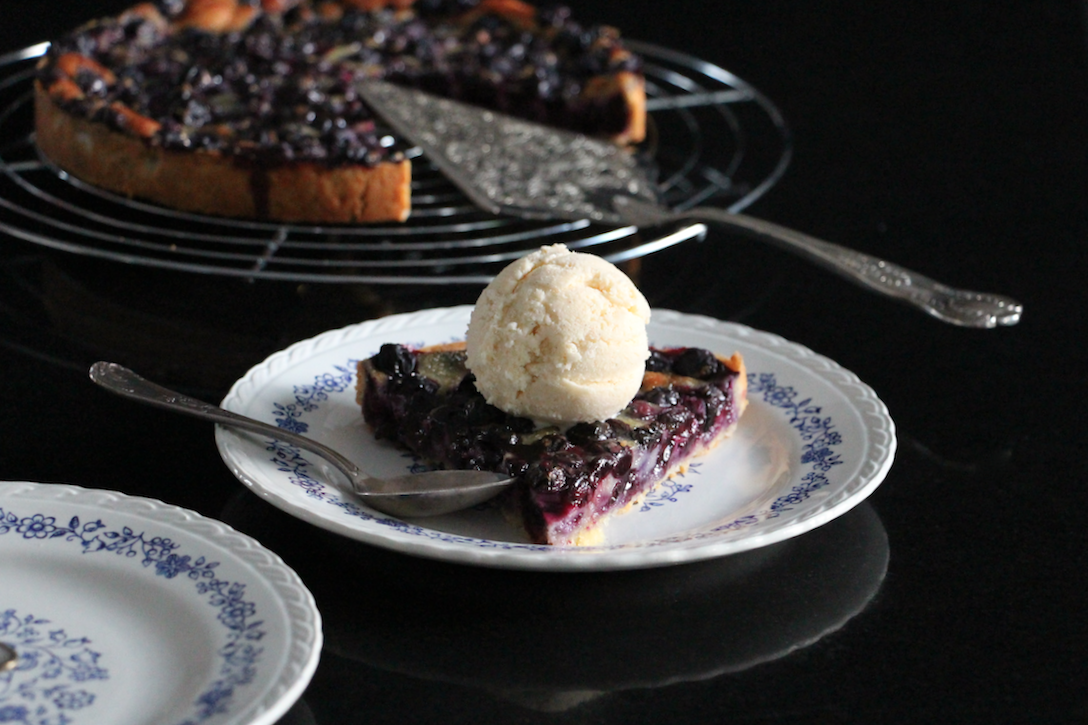 Print Recipe
Ingredients
1 pastry

400-500 g blueberries

2 tablespoons almond powder

2 tablespoons brown sugar

1 egg

40 g sugar

10 cl cream
Instructions
1
Preheat your oven at 200 degrees.
2
Rince the blueberries and dry them with absorbant paper.
3
Spread the pastry and place it in your buttered mold.
4
Spread the almond powder and place the blueberries on the pastry. Spread with brown sugar and bake for 25 minutes.
5
During that time, mix the egg and sugar until you get an homogeneous (but non foamy) mixture.
6
Add the cream to the egg and sugar.
7
After 25 minutes, remove the mold from the oven, pour the cream/egg/sugar on the blueberries and put the tart back in the oven for 15 more minutes.
Tart made with a De Buyer round tart ring diameter 22 cm.