Hello my friends!
Today is Easter Monday, and I couldn't avoid sharing one of the most iconic Alsatian recipe for this special holiday season.
Let me introduce the easter lamb cake, a tradition that exists since the 16th century!
You'll enjoy it for breakfast or with a nice cup of tea for your afternoon snack.
The recipe, Chef!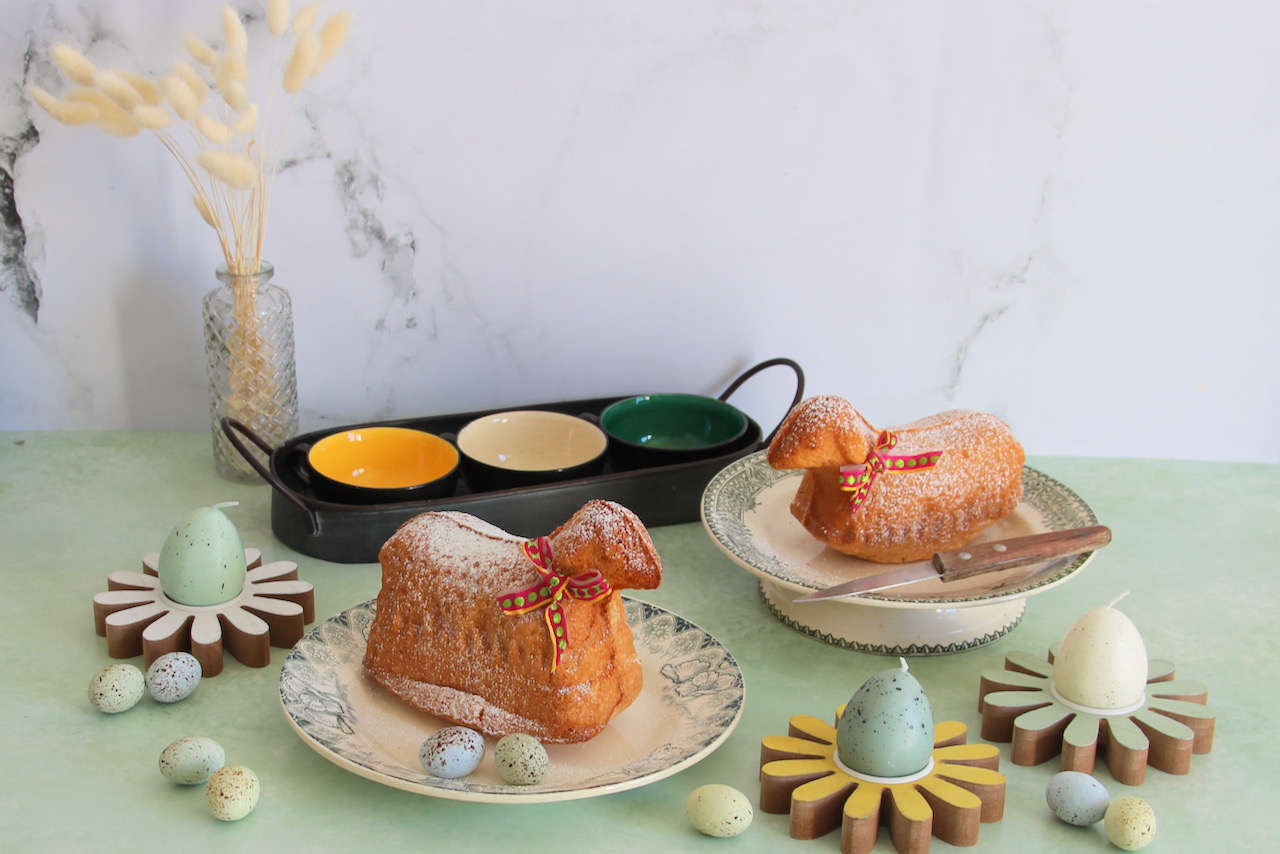 Print Recipe
Ingredients
3 large eggs

150 g sugar

2 tsp vanilla sugar

3 tbsp hot water

110 g flour

60 g cornstarch

1 tsp baking soda

Icing sugar
Instructions
1
Preheat your oven at 180 C / 355 F degrees.
2
Whisk the egg whites until firm. Set aside.
3
Combine the egg yolks with both sugars and hot water.
4
Whisk for 3-4 minutes until homogeneous, foamy and whitened.
5
Add the flour, cornstarch, baking soda and egg whites.
6
Combine gently with a spatula until smooth and homogeneous.
7
Pour half of the batter in your buttered and floured lamb mold (don't go over 3/4 of the mold).
9
Unmold and place on a cooling rack.
10
Cook the rest of batter (in the mold buttered and floured again ).
11
Add icing sugar when serving.