Some dreams come true, Bali is one of them for me.
I was lucky enough to go there this summer, it was amazing! I enjoyed every bit of it, and when I say "bit" I'm obviously talking about food!! So today, I'm writing a post different from the ones I usually write: no recipe but a few foodie suggestions… My food trip in Bali.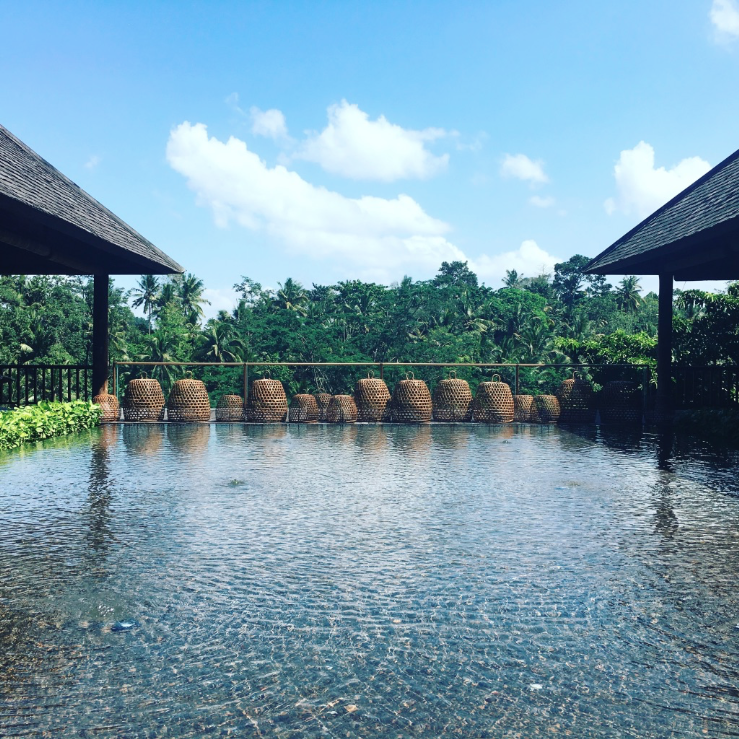 I won't give you a detailed analysis of all the places you could go to (it would require a second trip, much longer this time!! And I have no intention to challenge the Lonely Planet!!), but rather a presentation of the places I got a crush on…
Everything takes its roots in the local ingredients. I will probably write a specific post on that matter… So basically, Indonesian food, and more precisely Balinese food, offers a large variety of veggies, spices, meat and seafood. You will find something to crave for:
– spicy dishes with a subtle taste
– fried rice and noodles
– vegan dishes
– international meals (easy when you travel with kids or when you need a quick back to basics during your trip)
– and finally freshly squeezed juices and smoothies prepared with local fruits.
Cherry on the cake, it's always nicely presented… (Some pics are taken from the restaurants' websites).
(And before strating, just know that you will need to add 21% of tax and services to the prices on the menus… The price range I indicate include those 21%)
Let's go to Ubud, in the center of the island…
My absolute favorite place: Hujan Locale.
Address : Jl. Sri Wedari No.5, Ubud, Kabupaten Gianyar, Bali 80571
First of all, the place is beautiful! A mix between classy modernity and Balinese sophistication.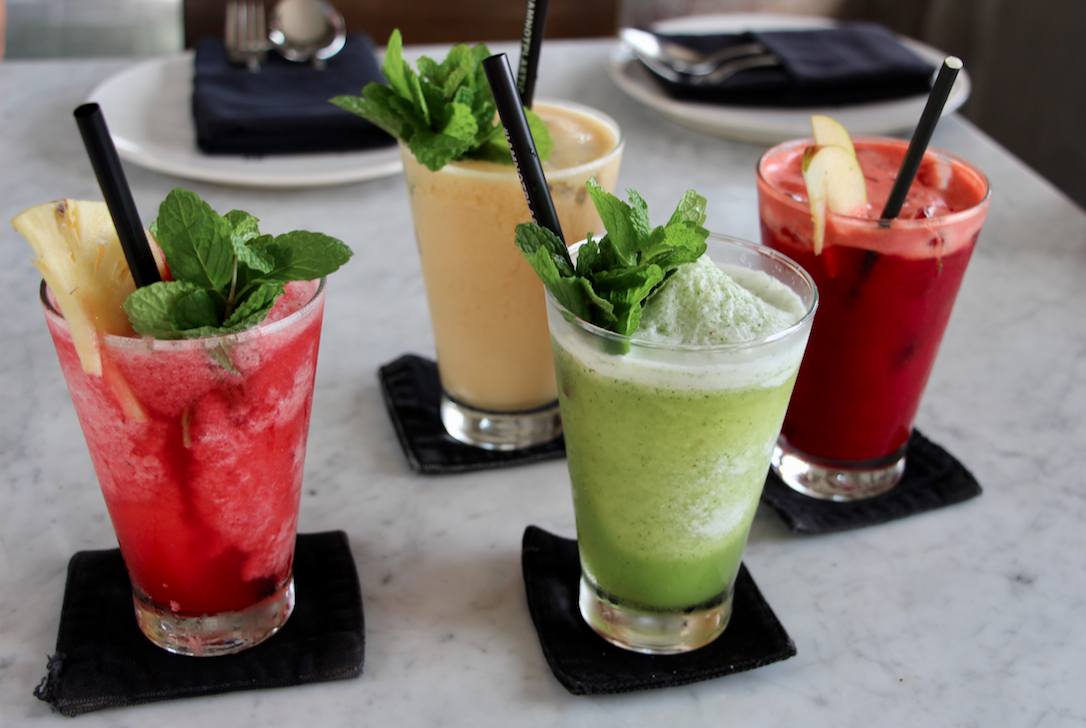 To start with, enjoy a smoothie or a freshly squeezed juice: pineapple and mint, mango, cranberries, passion fruit. A delight…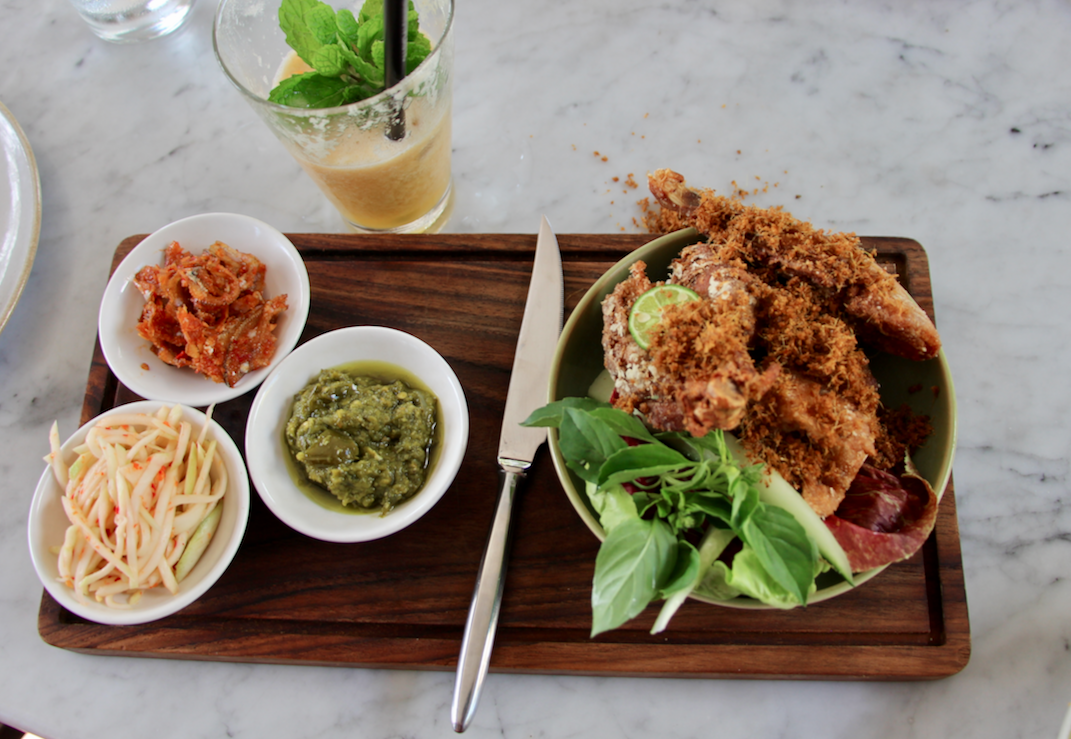 (Bebek Goreng, a delicious duck meal, a basic dish of the Balinese cuisine)
Then choose among a large range of spicy dishes (but just with the right balance), with a subtle taste.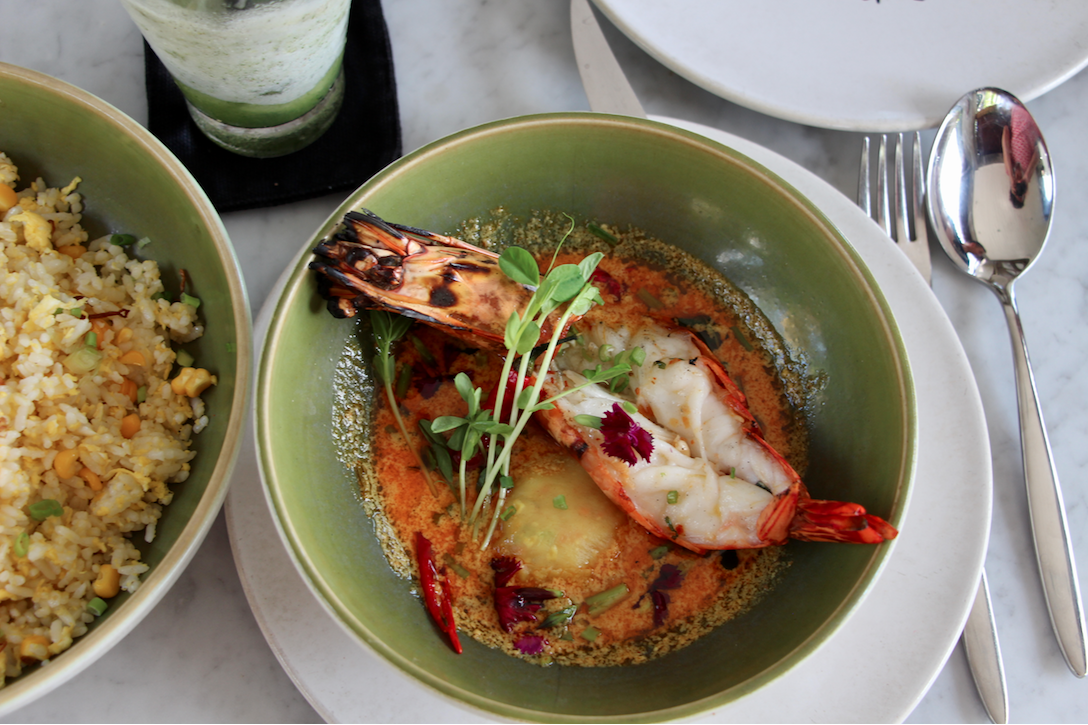 (Jumbo prawns with curry, to die for!!)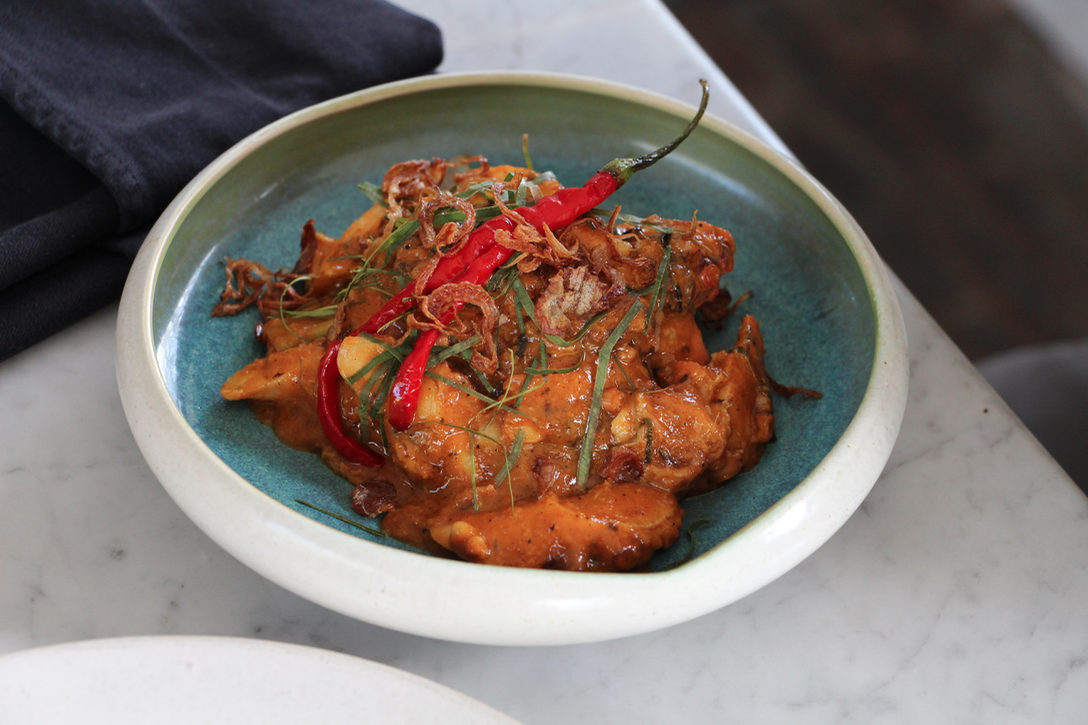 (Prawns and fish Kalio, a kind of thick curry!!)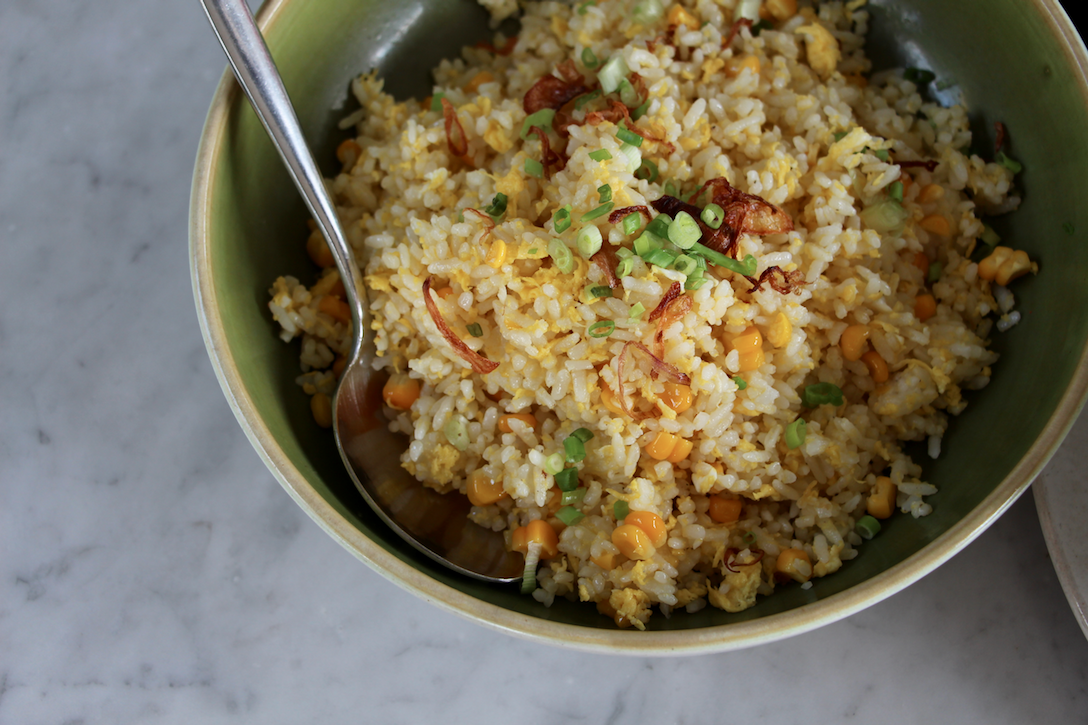 (The traditional fried rice. So simple, so good)
And finish your meal with a fruit dessert. Most of the time I'm not much into Indonesian desserts. But here, temptation is too strong!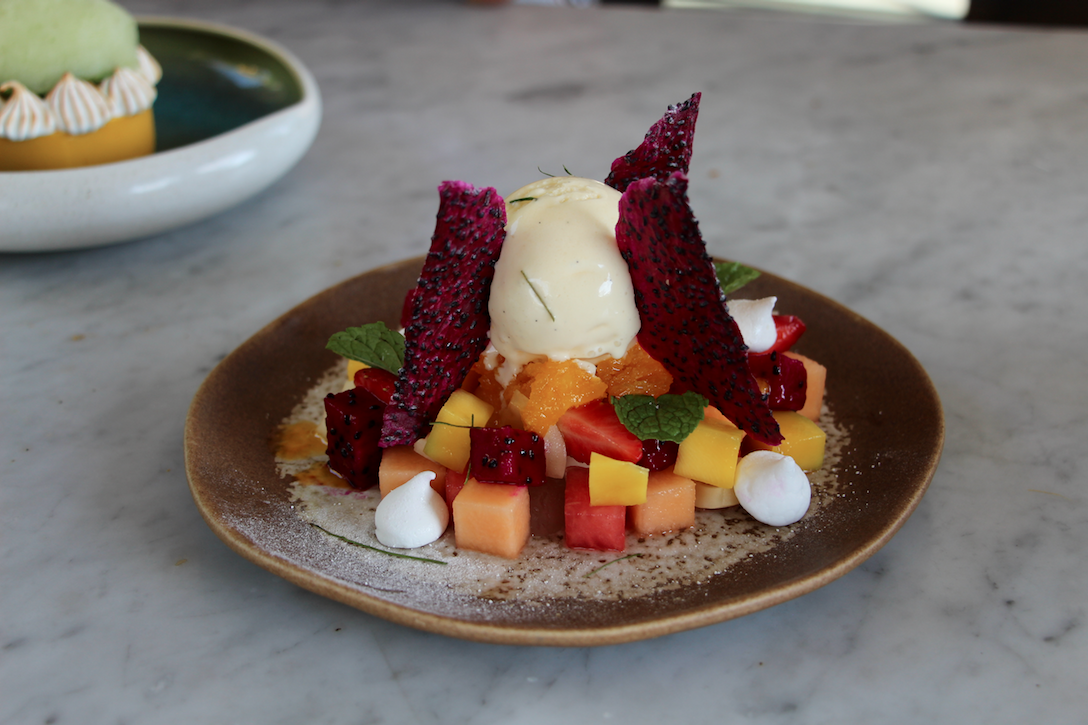 (Mango cake on the top left of the pic. In the center fruit salad, meringues, ice cream and dragon fruit chips. Yummy or what?…)
Price: 15-18 euros/person for a drink, a main dish and a dessert
Lovely place with local and international food: Cafe Lotus.
Address : Jalan Raya Ubud, Ubud, Kabupaten Gianyar, Bali 80571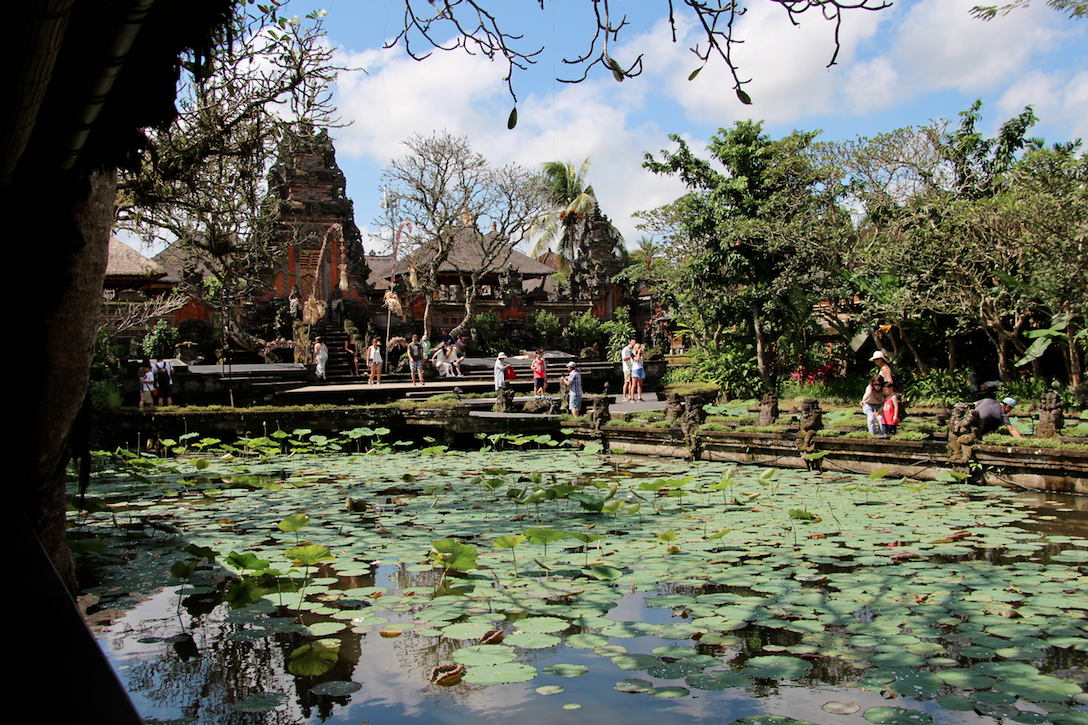 Located just next to the lotus temple, Pura Taman Saraswati, you will be in an amazing place to enjoy your lunch (for dinner it won't be as tempting since it's dark at 6.30 pm…).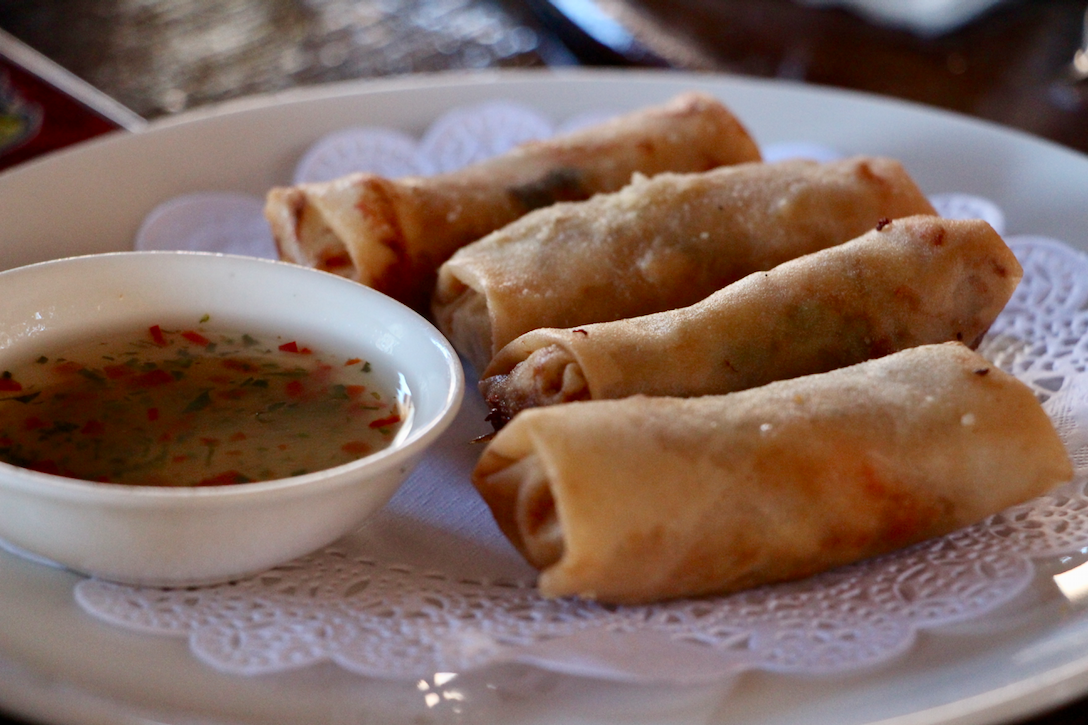 (Fried spring rolls, a glimpse of Vietnamese food…)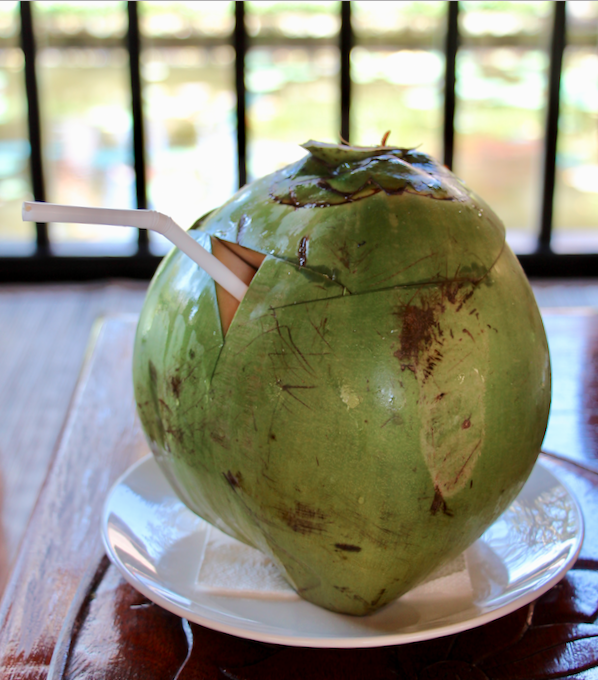 (Coconut juice, mandatory to try it during your stay)
You will find the basic Indonesian dishes, and more precisely Balinese ones, and also international dishes.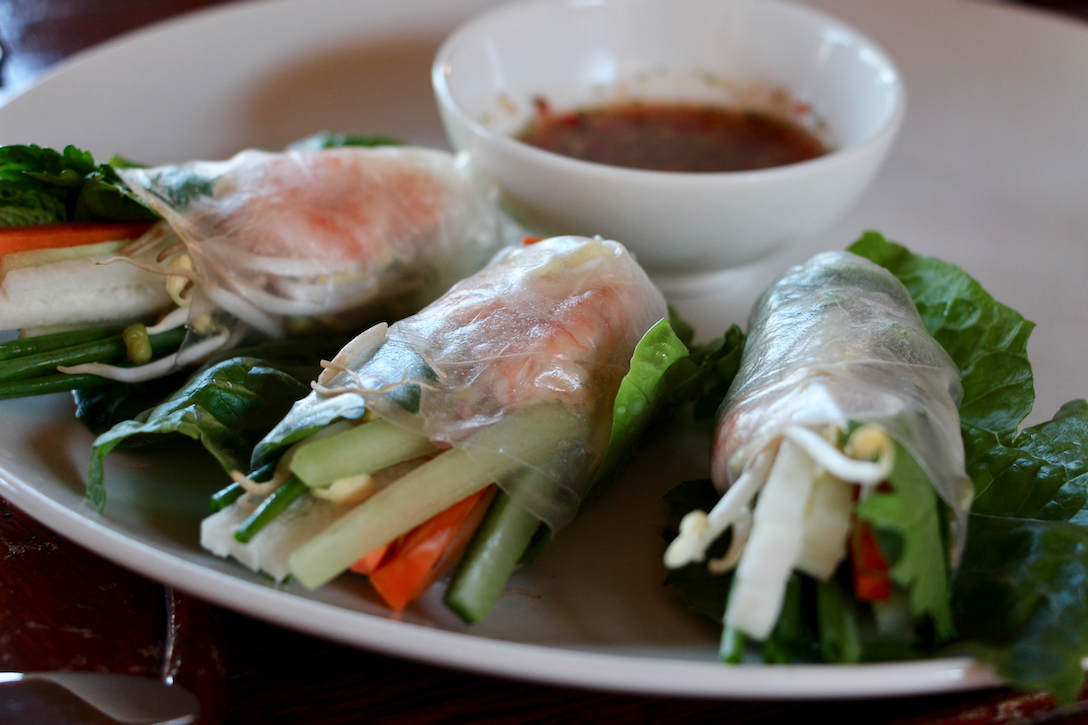 (Spring rolls)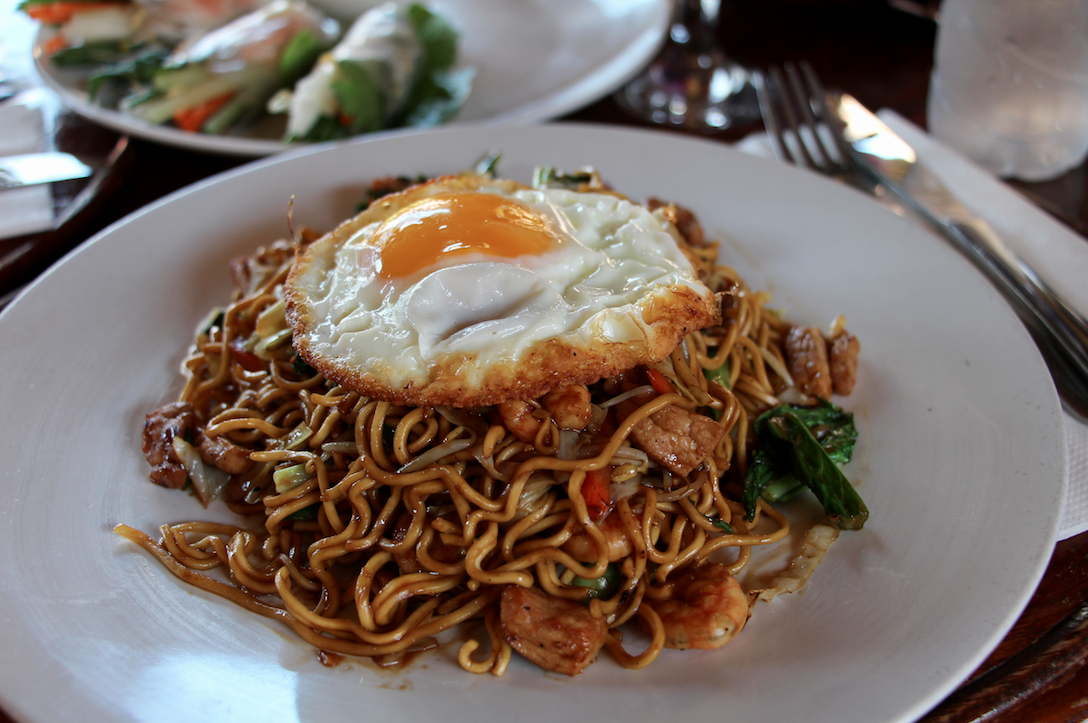 (Mie Goreng, chicken fried noodles)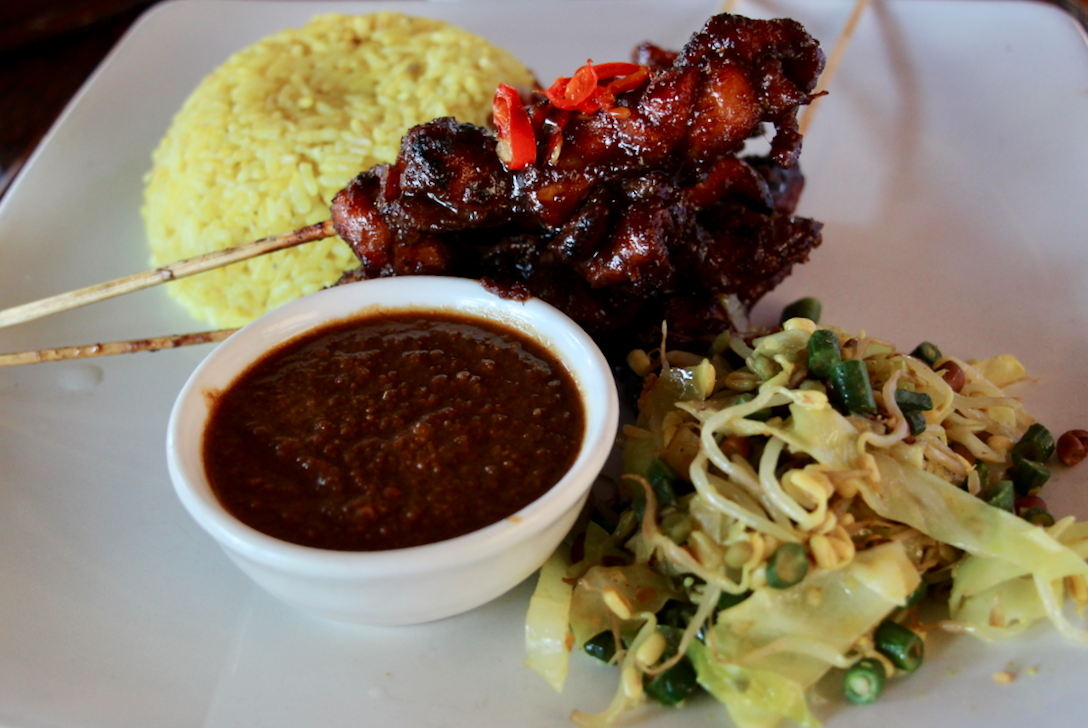 (Chicken Satay, marinated chicken with peanut sauce)
Price: 10-15 euros/person, I won't lie, you pay for the view too…
Deep dive into Balinese cuisine: Nusantara by Locavore.
Address: 9C Jalan Dewi Sita, Ubud, Bali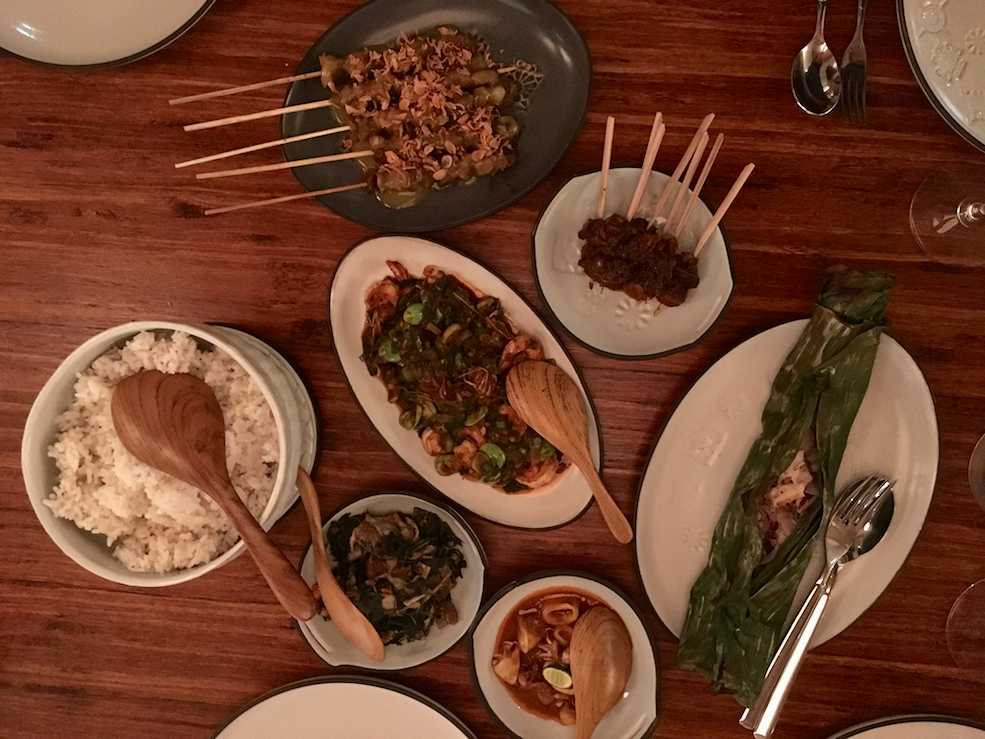 (Squid, schrimps, chicken stay, rice…)
The perfect place for a lovely dinner, booking at Nusantara is recommended.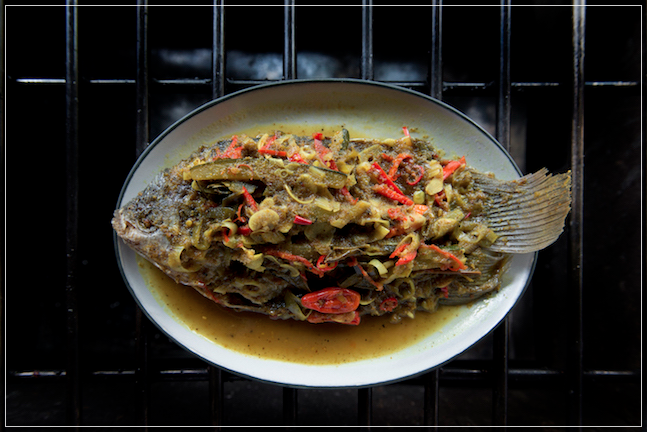 (Photo @Nusantara)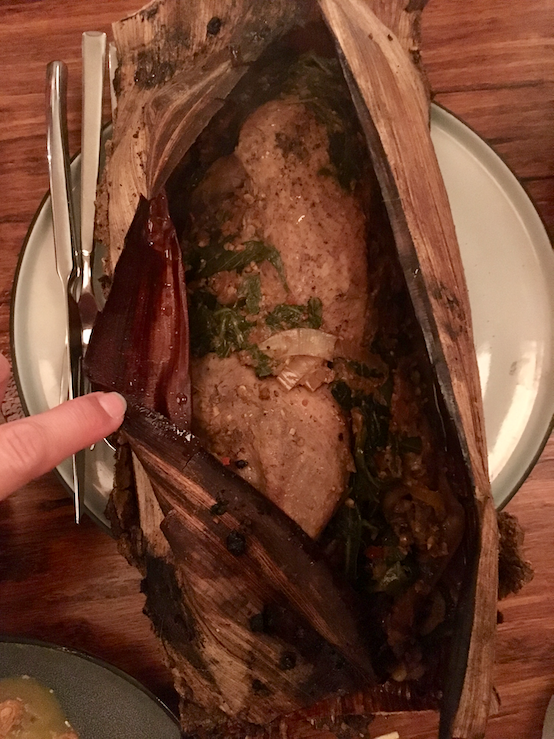 (Whole duck cooked in banana leaves under embers, a typical and exquisite dish)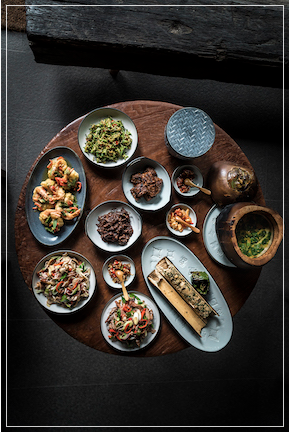 (In this restaurant you will share food, photo @Nusantara)
Service is great, good wines and typical local food. This is Balinese gastronomy… Just follow the advices of your waitress…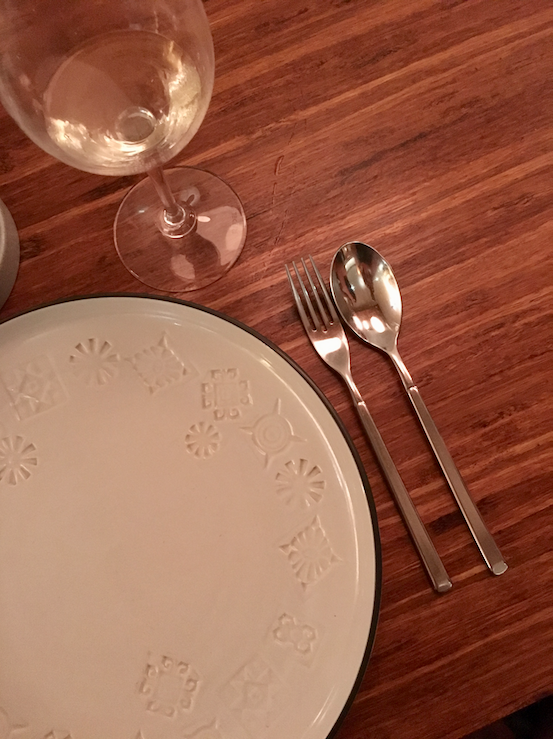 Price: 25 euros/person for a gastronomy meal with wine.
New-York style in Bali: Locavore to Go.
Address: 10 3/4 Jalan Dewi Sita, Ubud, Bali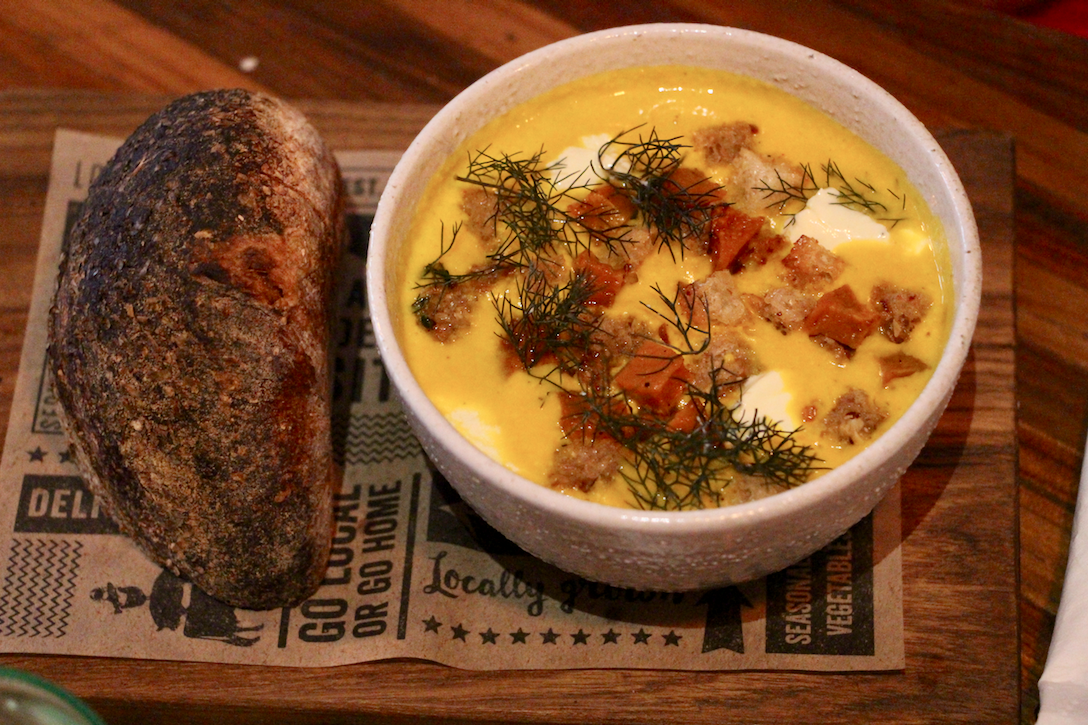 (Pumpkin soup)
You will enjoy here super fresh meals, fusion style. The place is cool: wooden tables, butchery at the next door, menu on a large board on the wall. This restaurant is open on the street, enjoy the Balinese vibes while eating.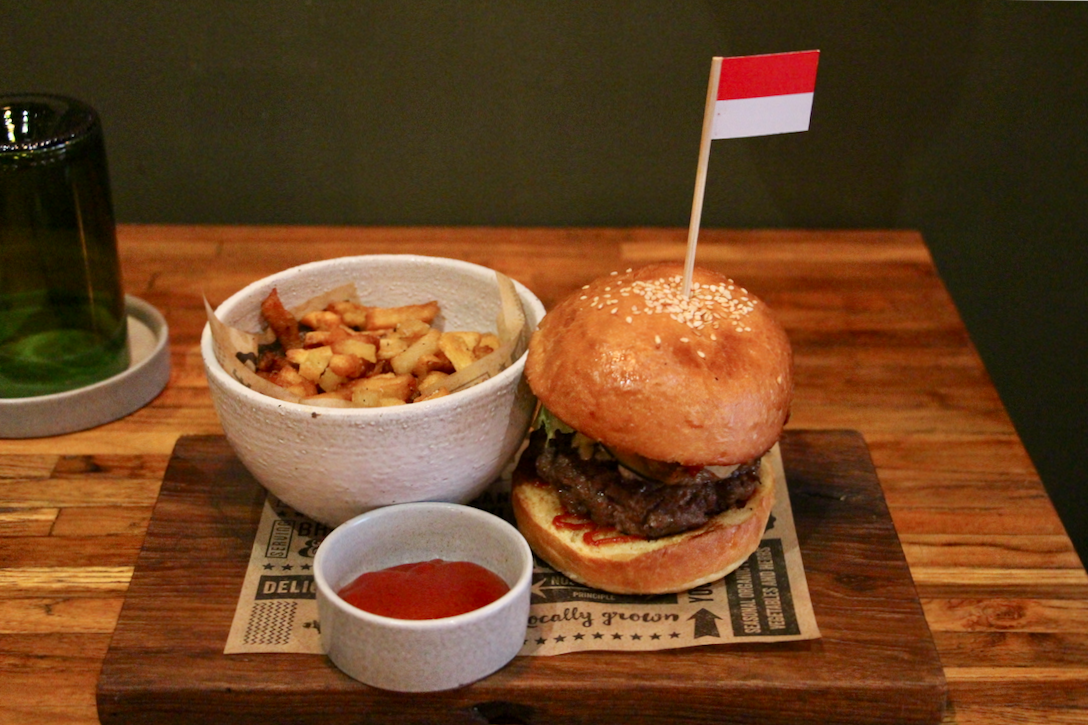 (The classic Burger, but with the Indonesian flag, it does make all the difference!!)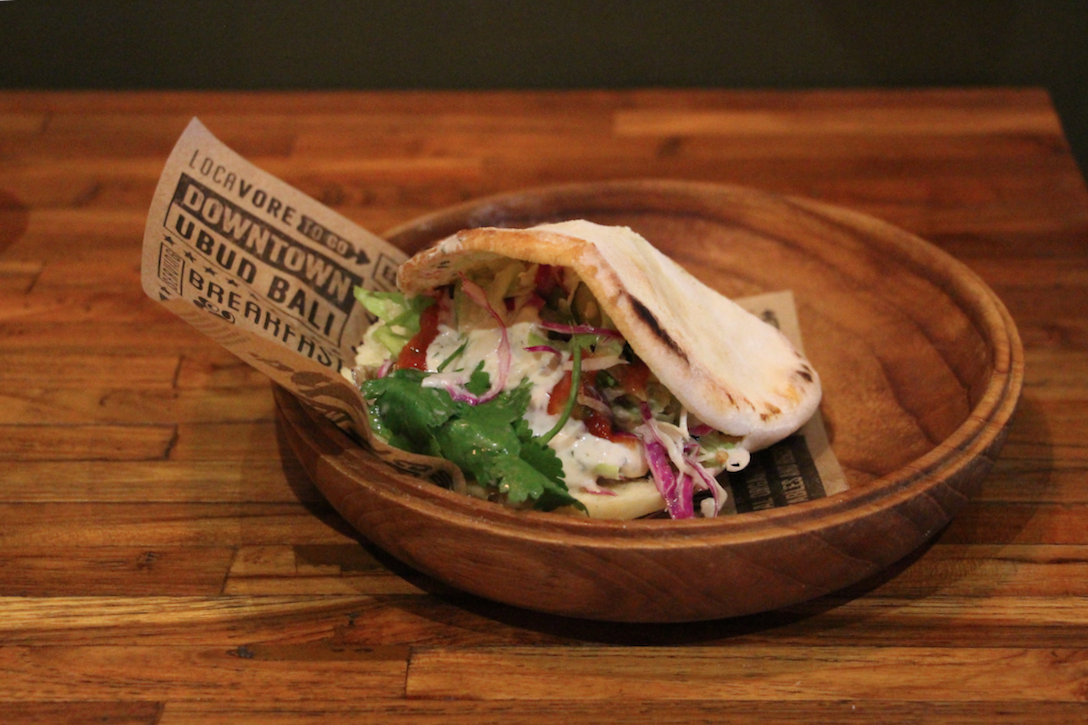 (Fallafel, delicate flavors, tastes, I loved it!!)
Price: 10 euros/person for a dish with on drink
Looking for a rooftop in Ubud? Yes! At Copper, Kitchen, Bar and Rooftop.
Address: Jalan Bisma, Ubud, Bali.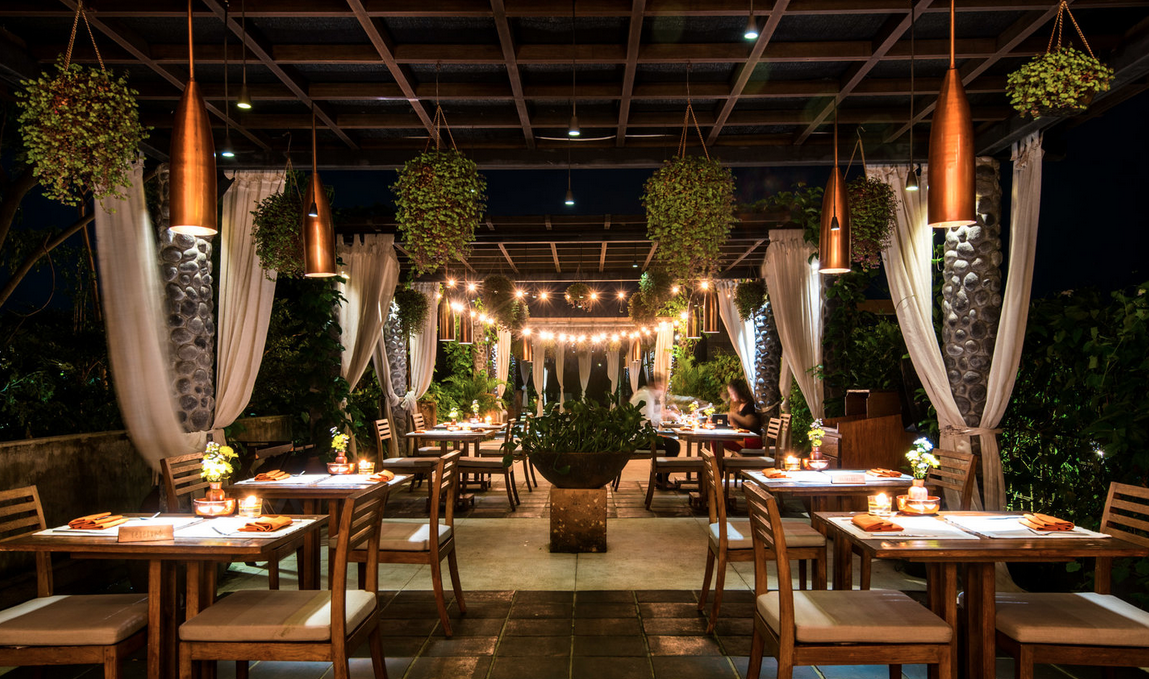 (Photo @CopperRofftop)
Escape from reality for one evening…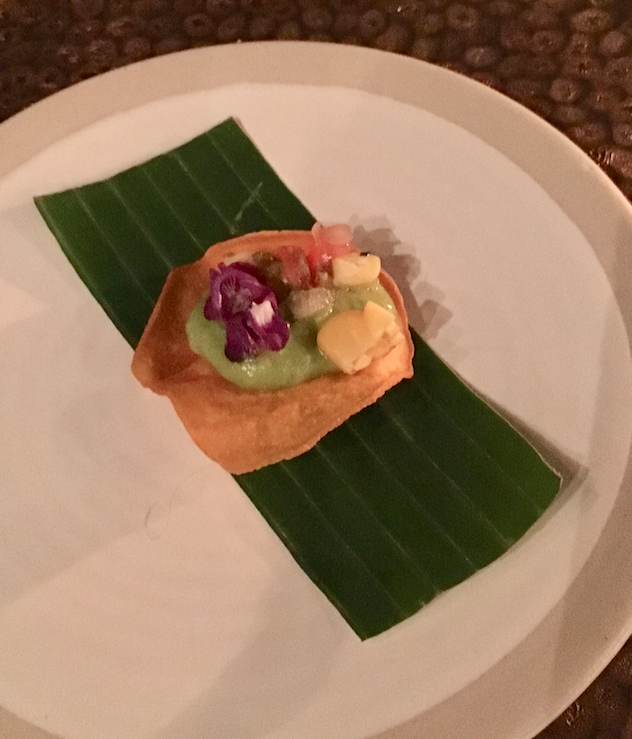 (Amuse bouche with avocado and spice)
The restaurant mantra is authentic , ethical and inspired cuisine. A perfect mix between Indonesian, Asian and International cuisine, you will love this amazing place.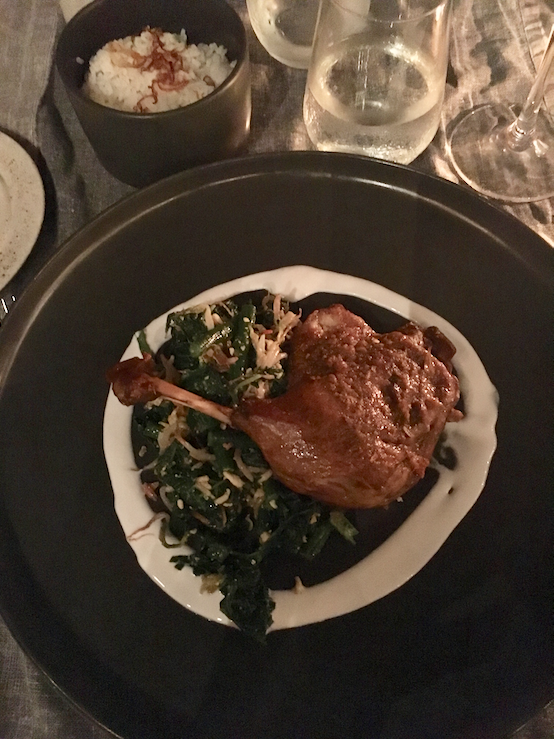 (Duck with vegetables, the meat is so tender…)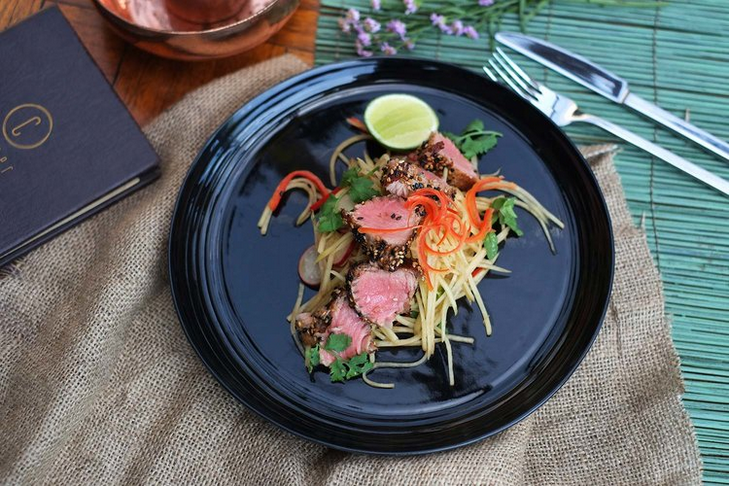 (Photo @CopperRooftop)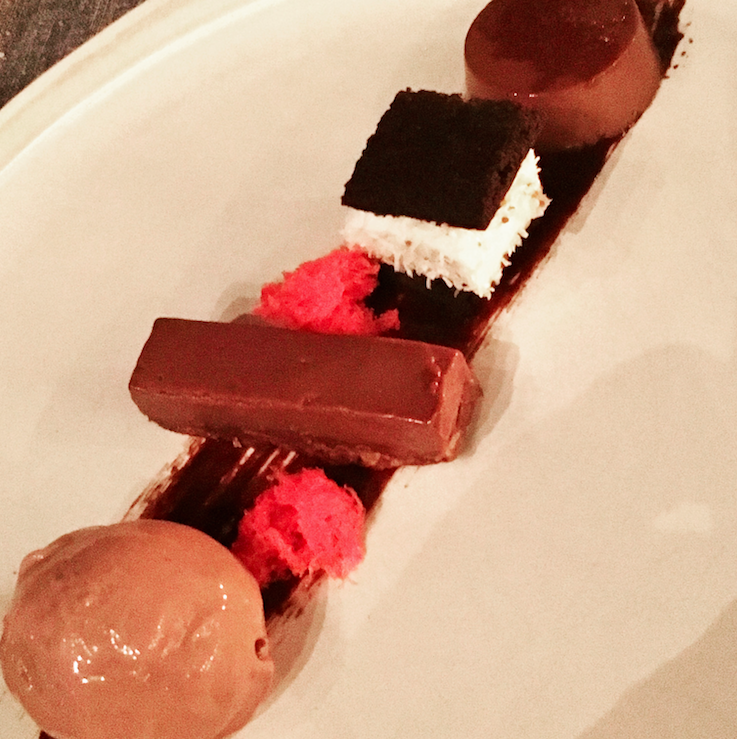 (Raspberry and chocolate delight)
Cherry on the cake, and you know how much it matters to me, desserts are great. The chocolate ones are baked with Valrhona chocolate. No need to sat more…
Price: 25-30 euros/person for a full menu
Let's go to Nusa Dua, in the South-East of the island.
I have only one place to introduce: Arwana.
Address: Kawasan Pariwisata Nusa Dua Lot N2, Nusa Dua, Bali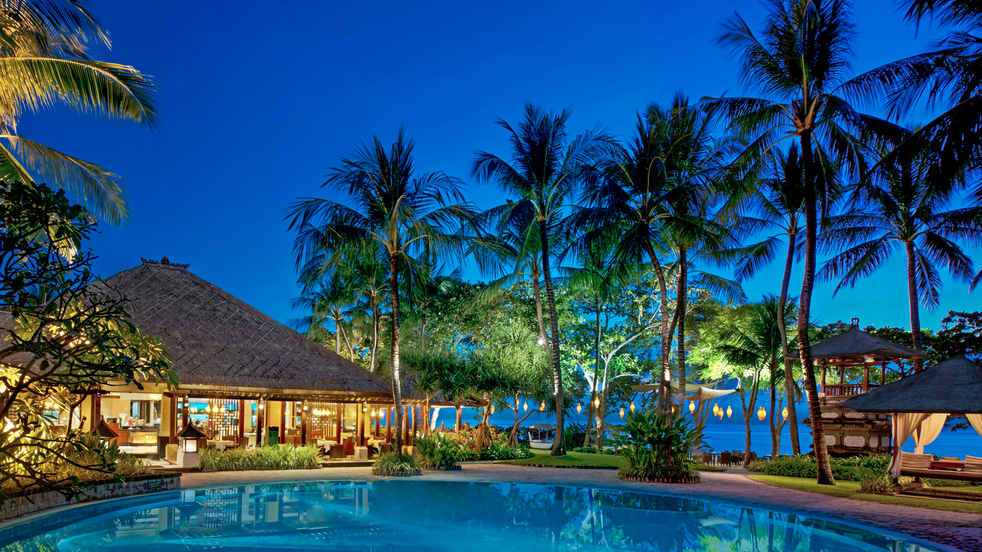 (Photo @Arwana)
This place is simply outstanding. Located on the beautiful Laguna Bali hotel beach, you will be delighted with many dishes and more specifically seafood.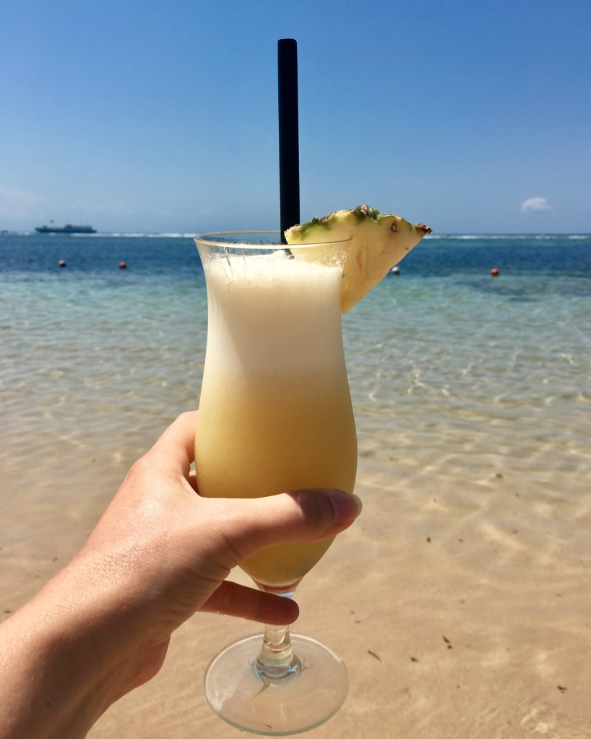 (Pineappe juice "on the beach", simple as that…)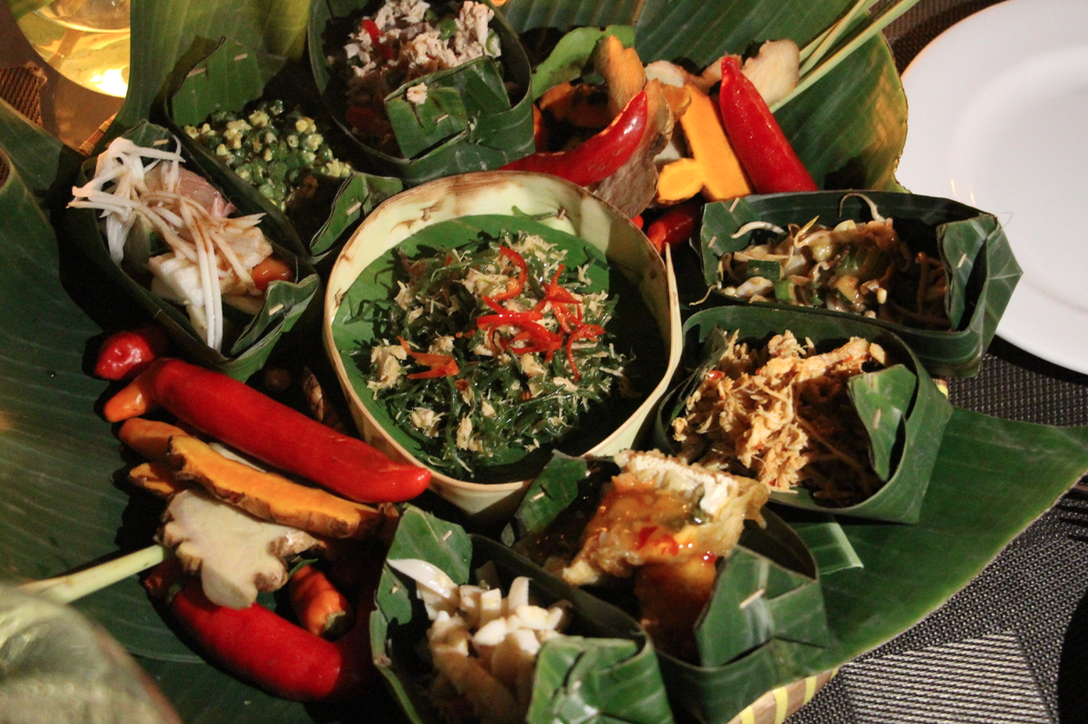 (Mix starters)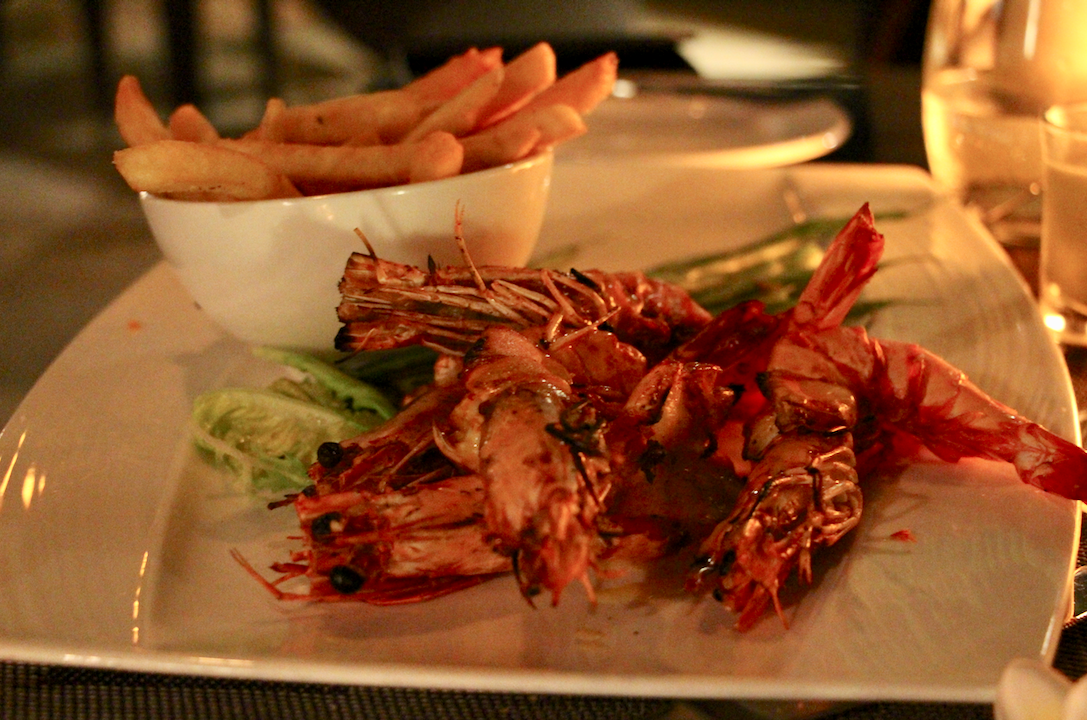 (Grilled jumbo prawns, so so delicious…)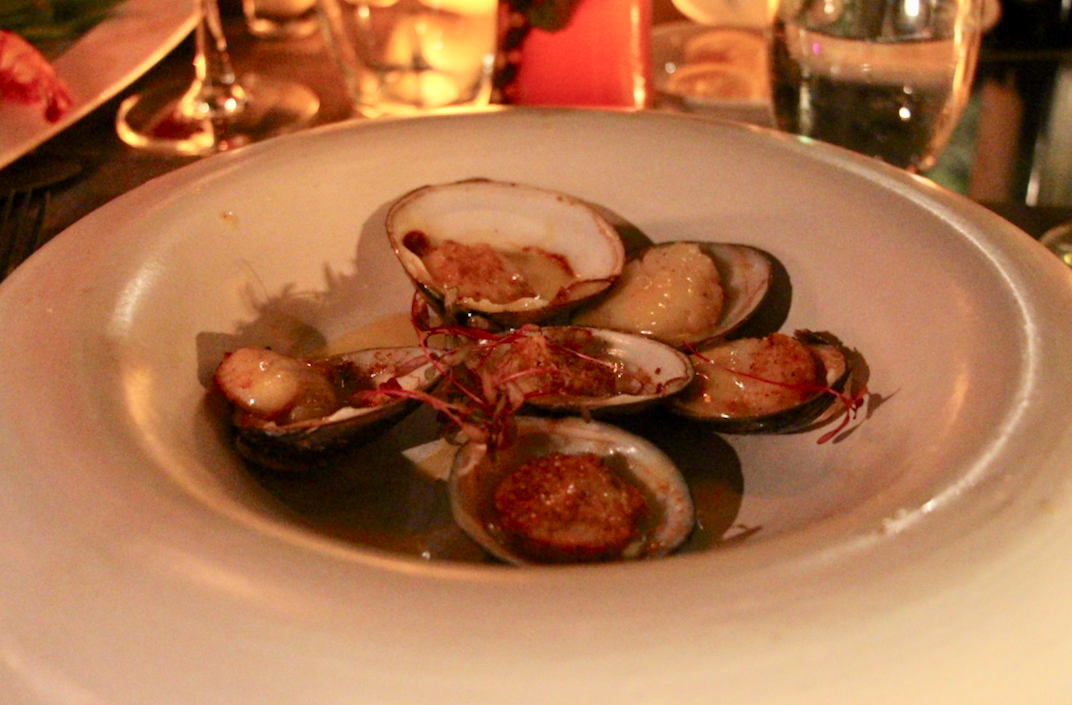 (Scallops with spices)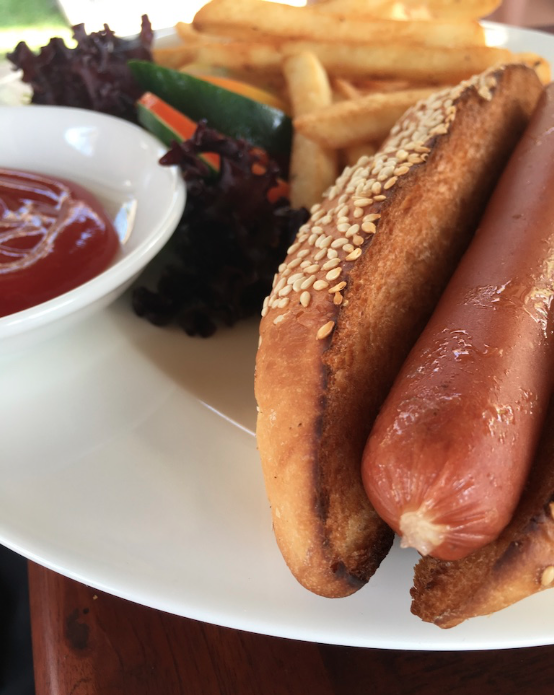 (HotDog from the kids menu…)
The wine waiter will give you good advice on the wine to choose with your meals, the Australian Chardonnay really got my attention…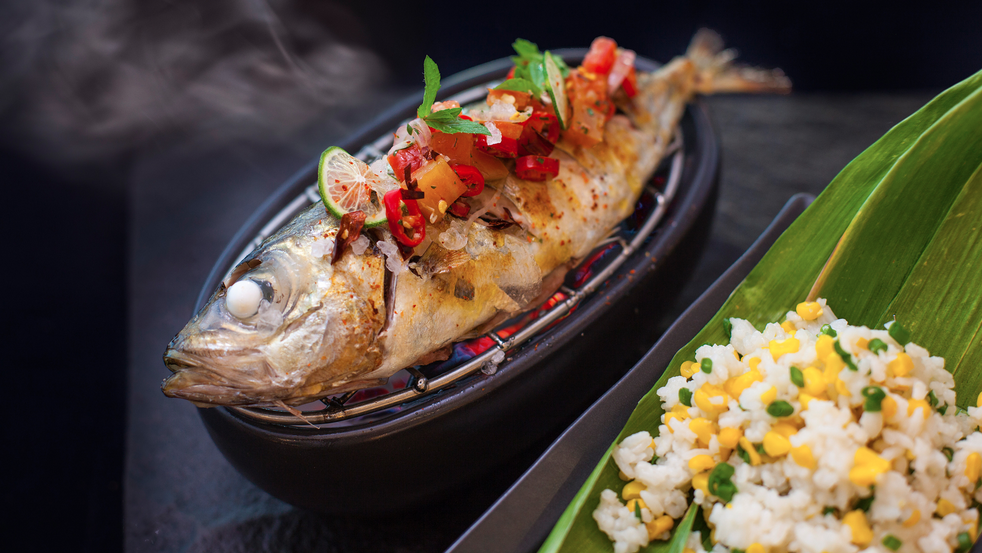 (Photo @Arwana)
Book your table "feet in the sand" and you'll have a perfect meal with the Indian ocean waves next to you .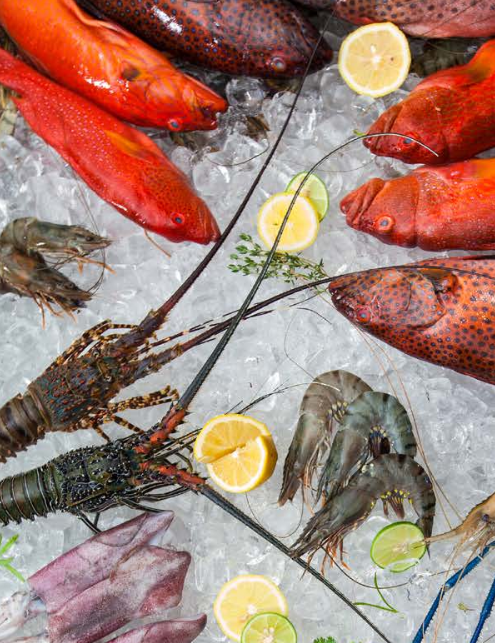 (Photo @Arwana)
Price: 20-25 euros/person, with wine
It's time to go back home now, you're at the airport. Be surprised at Last Wave, one of the airport restaurants.
Address: Jl. Airport Ngurah Rai, Tuban, Kuta, Kabupaten Badung, Bali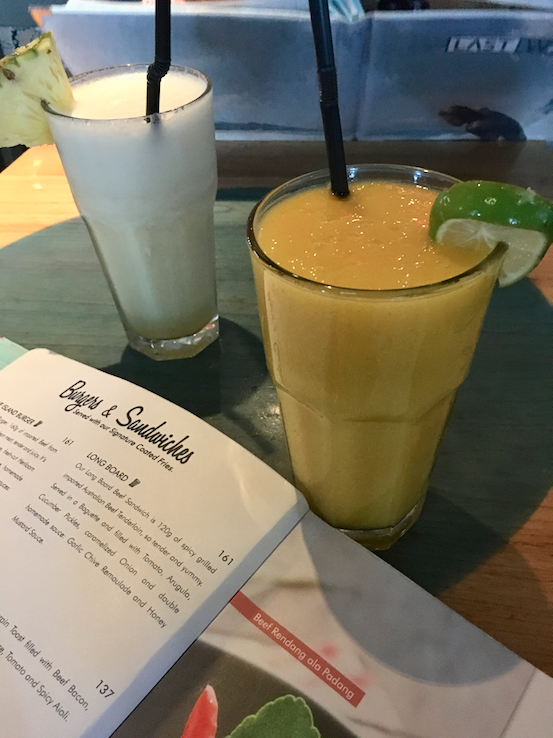 Local or international food, everything is good and you'll have plenty in your plate! A nice way to spend time while waiting to catch your plane. A good way to enjoy Bali till the last seconds.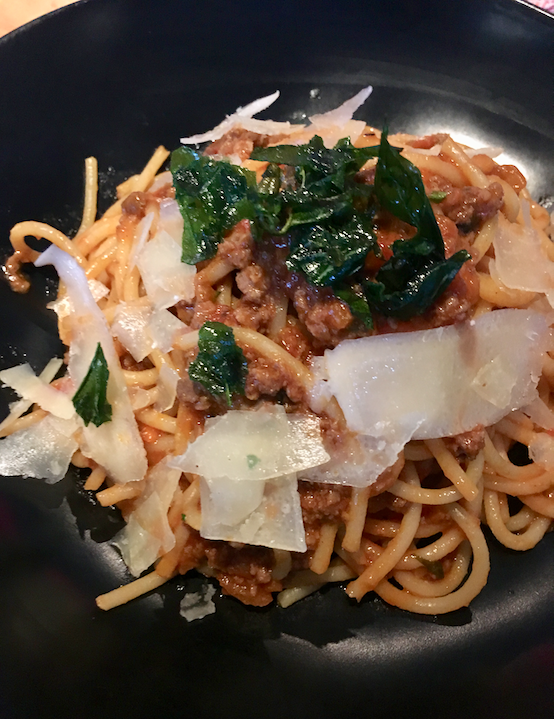 (Spaghettis bolognese …)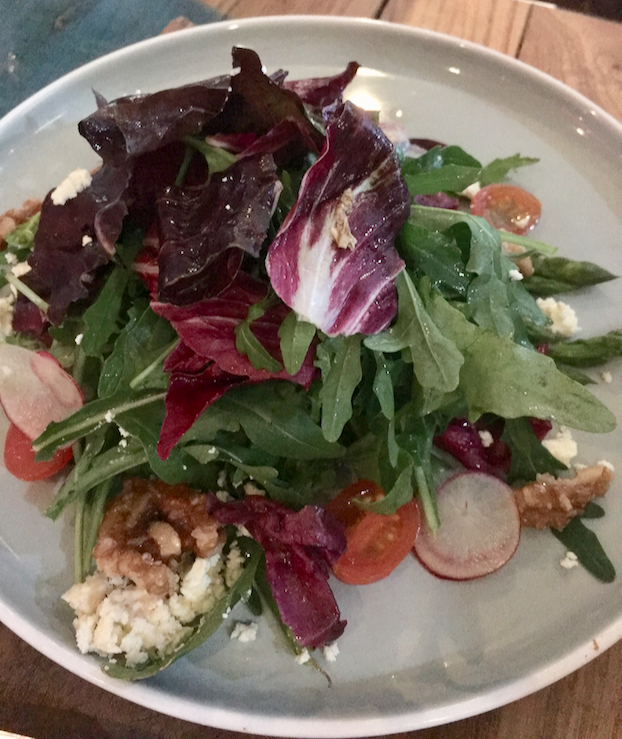 (Asparagus and vegetable salad)
Have a pineapple or mango juice, they are absolutely fantastic!!
Price: 12-14 euros/person
Now you're all set. Fasten your seat belt and enjoy the flight back…