Hello my lovelies!
I haven't posted these last days but I'm coming back with a must-try!!
My salmon, green asparagus and chive blinis… Please let me know what you think of this recipe if you try it, I'm sure you're going to love it!
Let's see the recipe, Chef!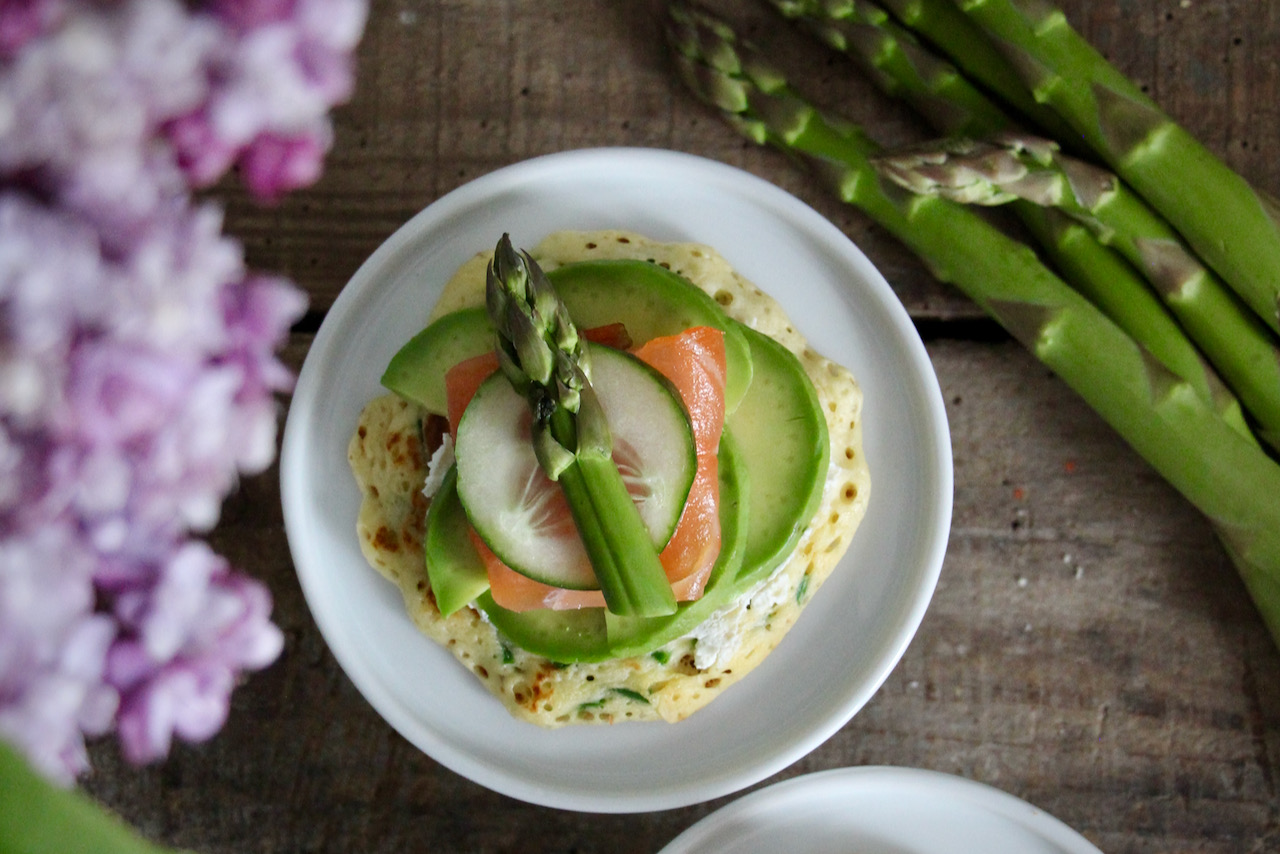 Print Recipe
Salmon, green Asparagus and Chive Blinis
Ingredients
100 g all purpose flour

150 g Greek yogurt

10 g baking soda

Fresh herbs (coriander, chive, basil)

1 large egg

1 pinch flower salt

1 tablespoon oil (hazelnut, olive, sesame, avocado)

Oil for the frying pan

½ cucumber

1 or 2 avocados

1/2 tsp red mild pepper

150 g cream cheese

150 g smoked salmon

12 green asparagus heads

1 tbsp olive oil
Instructions
1
Pour the flour, salt and baking soda in a bowl. Mix.
2
Add the Greek yogurt and mix until you get an homogeneous mixture.
3
Add the egg, the chopped herbs and oil, mix.
4
Set aside in your fridge for at least one hour.
6
Cut the smoked salmon in 12 pieces.
7
Cut 12 slices (2 mm thick) of the cucumber.
8
Cut the avocado in slices (or slightly crush it with a fork).
9
Stir fry 2-3 min the asparagus heads with 1 tbsp olive oil.
10
After this time, heat your frying pan with a bit of oil. Place tablespoons of mixture.
11
When you see little bubbles at the surface, turn the blinis upside down and finish cooking.
12
Spread cream cheese on each blini.
13
Place avocado slices, spread red mild pepper.
14
Add smoked salmon, a slice of cucumber and one asparagus head.