Hello my friends!
I just discovered that it has been ages since I posted an appetizer recipe!! What is going on with me??
Let me make things right immediately with blinis!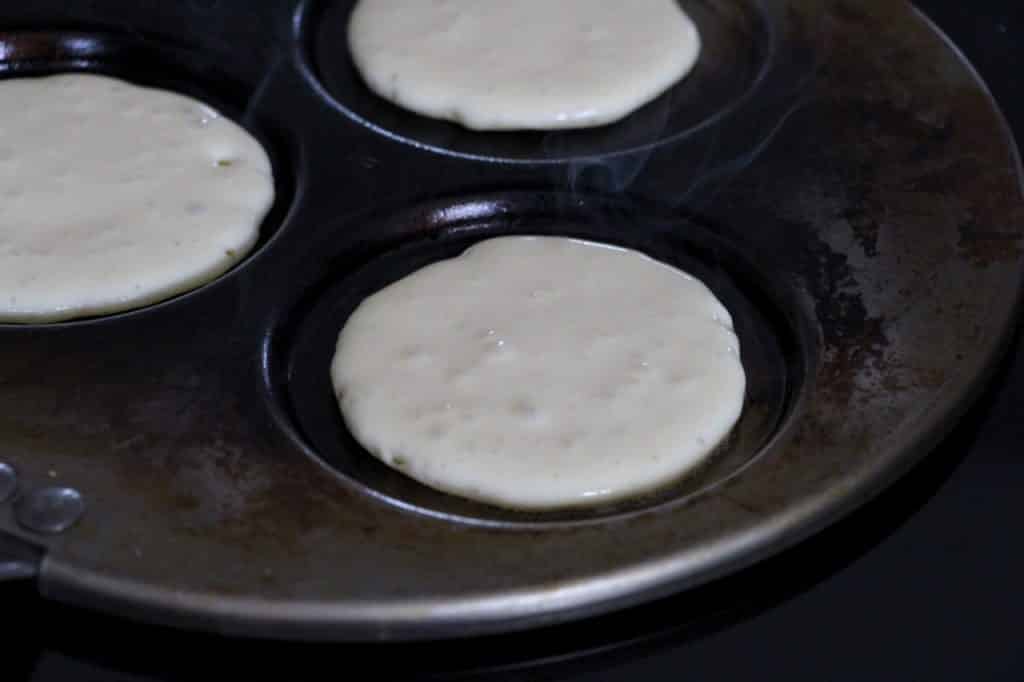 I always bought my blinis at the supermarket, I would place them one minute in the microwave oven to fresh them up and then on the appetizer table. Yes, that was easy. The issue, besides that you don't always understand the ingredient names, is that once cold those blinis are hard like cardboard.
A few weeks ago, the supermarket where I go shopping called back a few batches of blinis for some sanitary reason (I'm telling you my life here…). I decided it was the right time to start making my own blinis.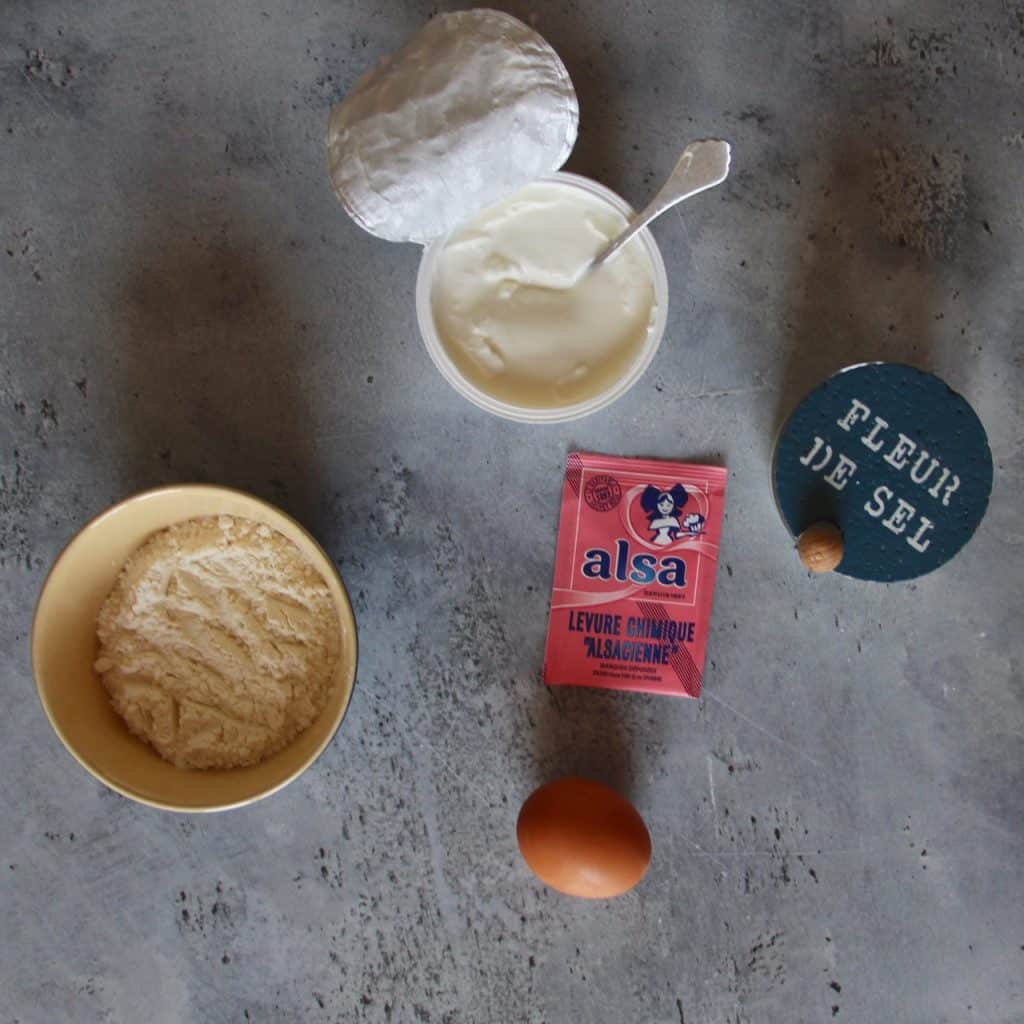 And surprise! It's super easy to make, you need very few ingredients and you get super smooth blinis!! Impossible to get back to industrial ones!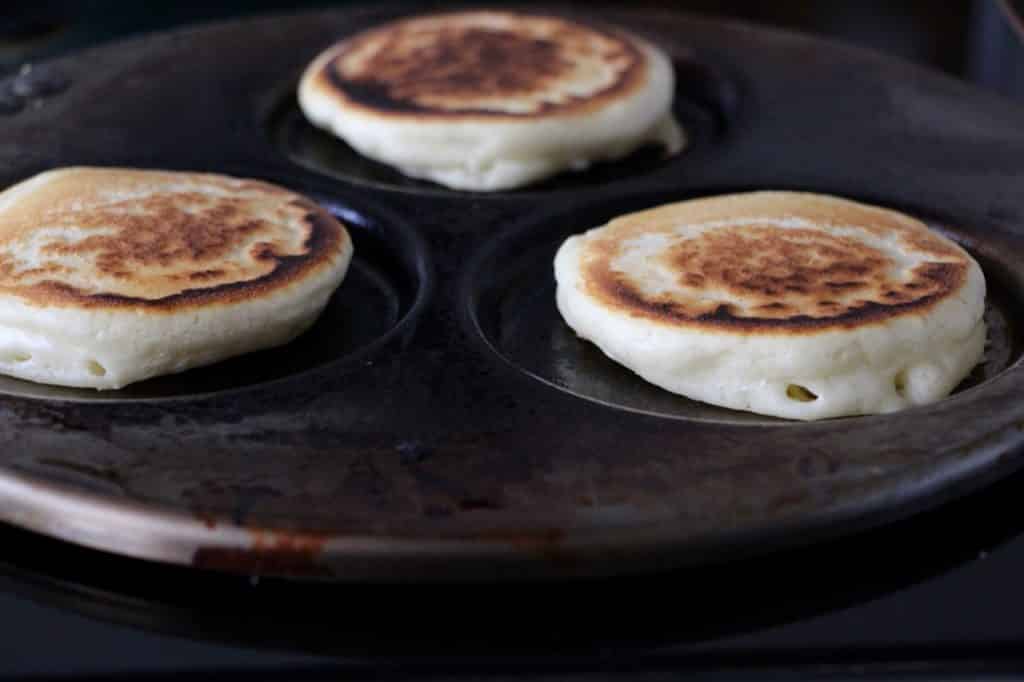 To make even better, I cook them with my Triblinis frying pan by De Buyer (as I do for my pancakes or my crepes) and it's magic!! The darker it is, the better the cooking is (don't worry!! I wash my utensils!! 😉 )
Look at those blinis!!Don't you wanna bite one??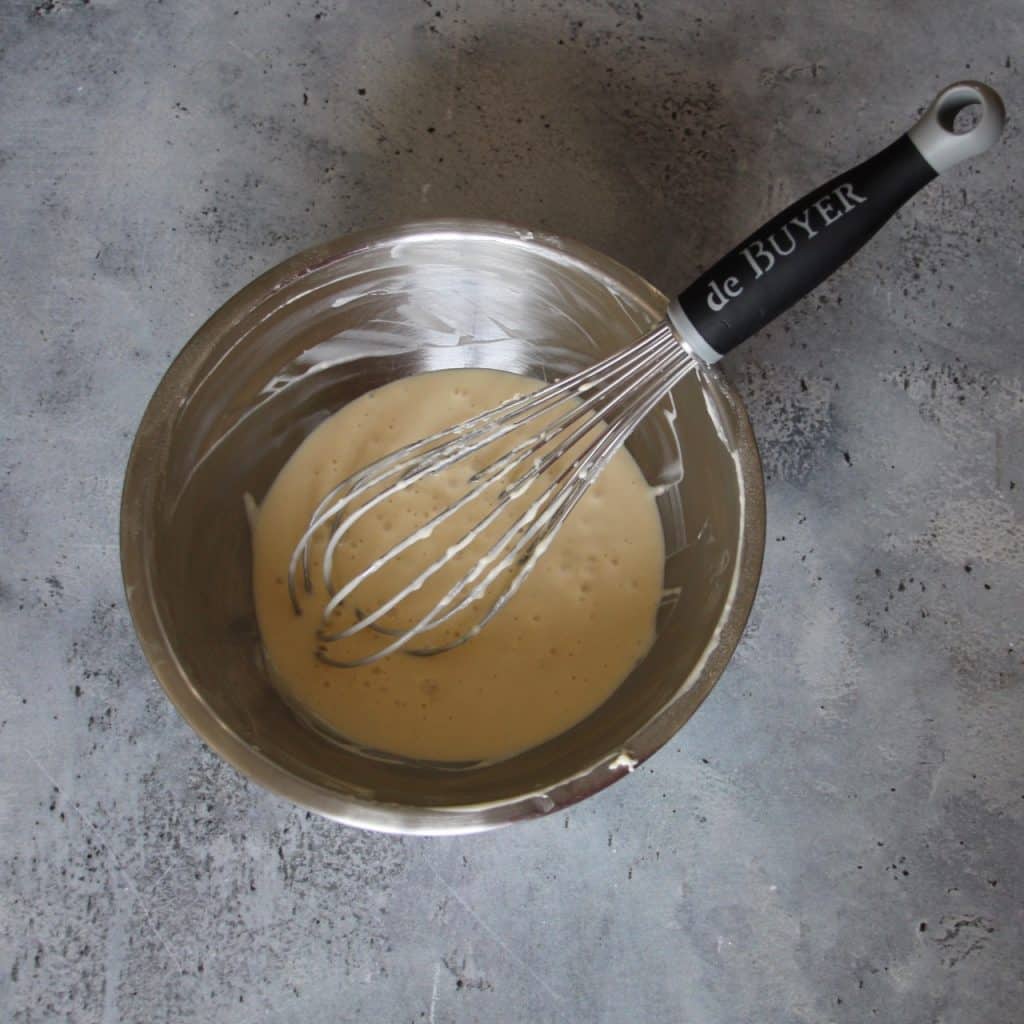 Most of the time, I double the quantities of the below recipe and I freeze the remaining blinis for the next time. It's perfect. I let them defrost at room temperature and heat them again for 30 seconds on each side in my frying pan before serving.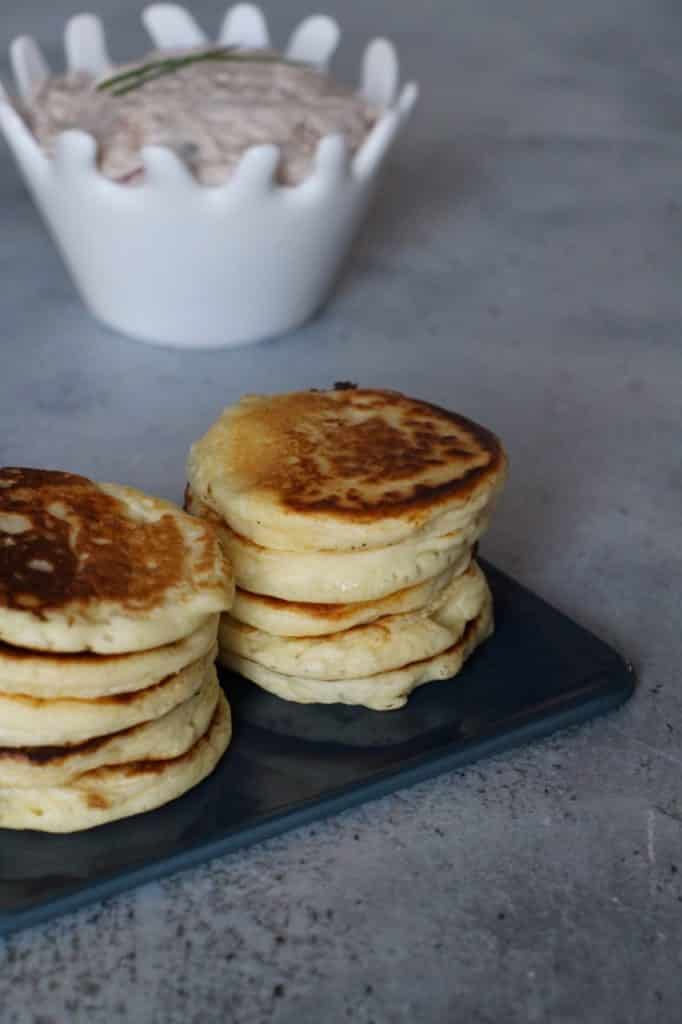 (Suggestion: serve the blinis with tuna rillettes… humm…)
There are two main recipes to make blinis: one with baking soda (here) and the other with yeast (I haven't tried yet). I must say that this recipe is really convenient and I don't know if I'll ever try the yeast version… My special something (compared to the recipe you will find on many other blogs): add a large tablespoon of hazelnut oil, it gives a delicious taste!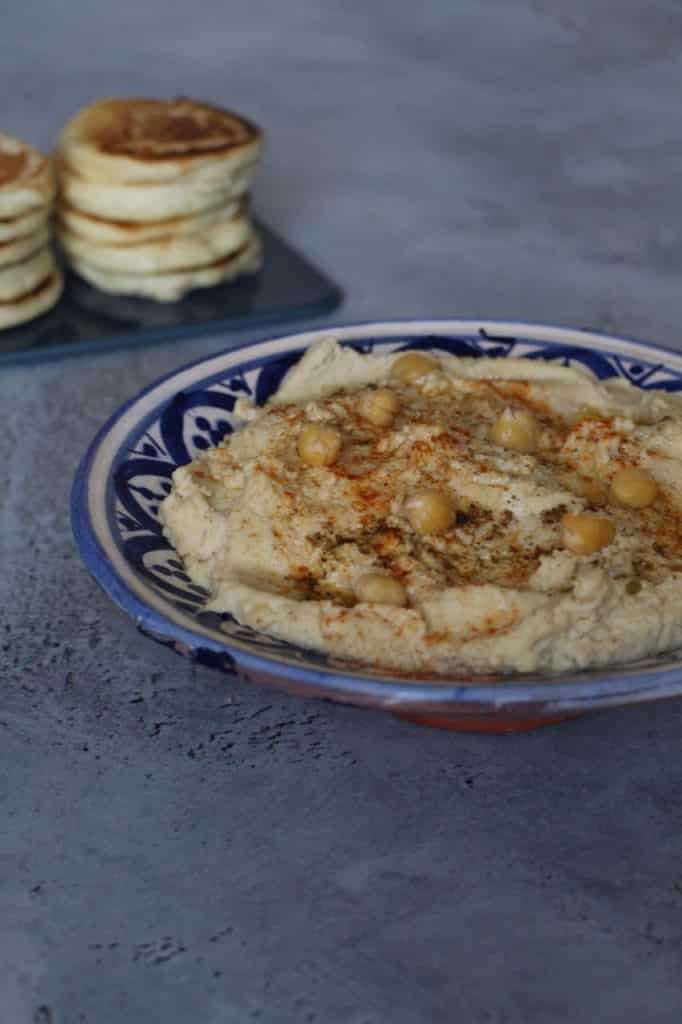 (My blinis served here with my homemade humus!)
The utensils:
A large bowl,
A good whisk (I always use my professional whisk by De Buyer)
And a frying pan.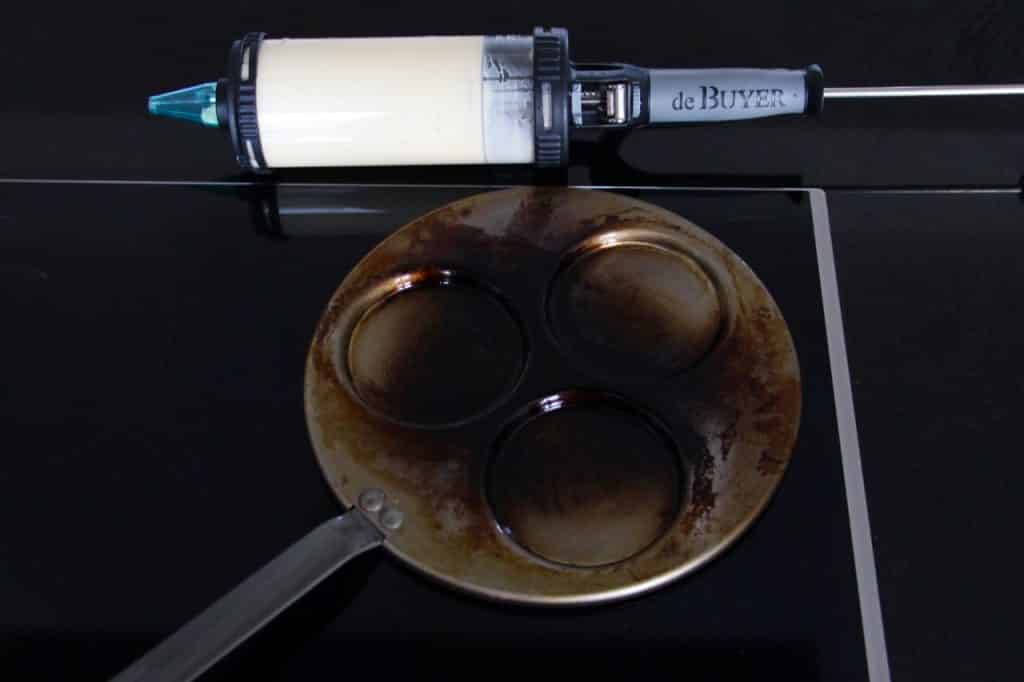 And if you have, I recommend to use the Tube by De Buyer to pour the batter in the frying pan, it's amazing! Super precise, round shape…
Time to start making blinis, don't you think?
The recipe, Chef!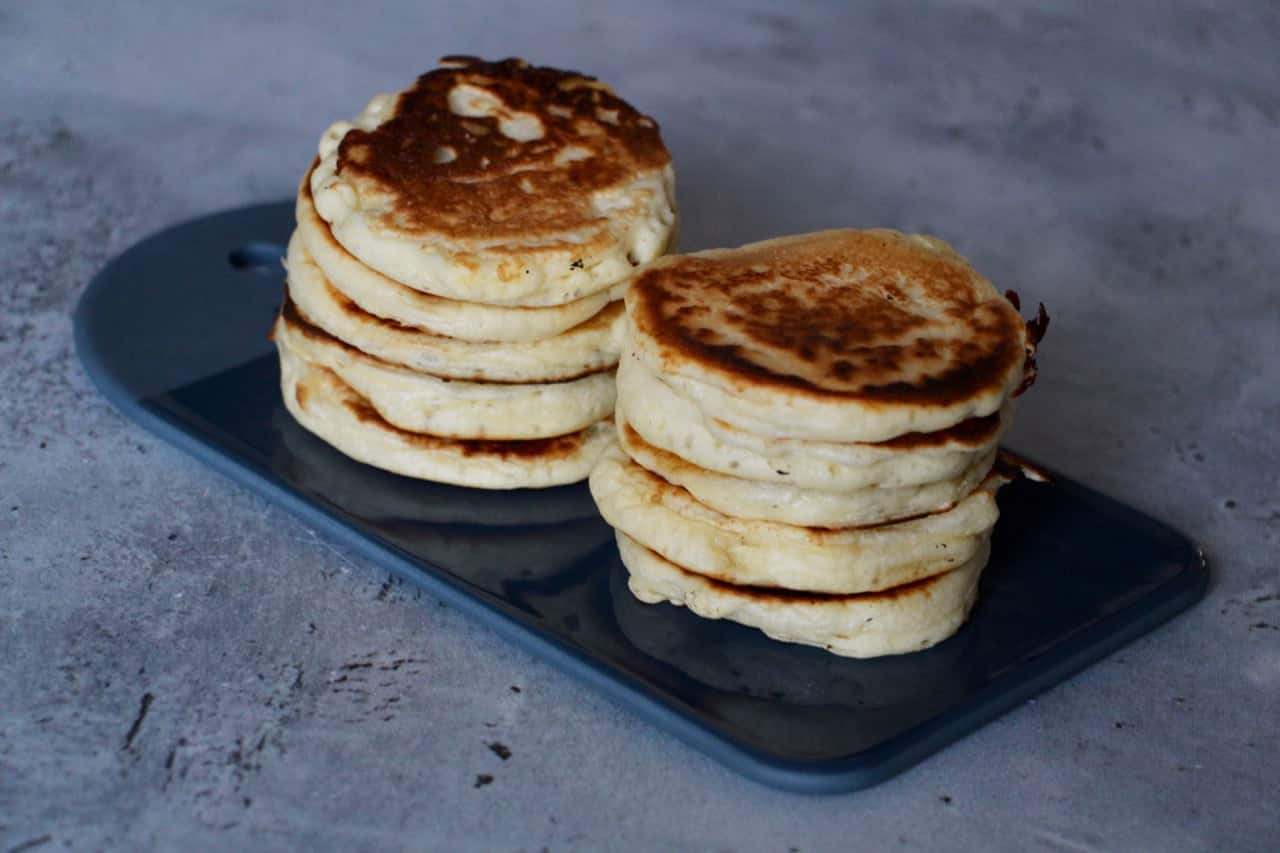 Print Recipe
Ingredients
100 g all purpose flour

150 g Greek yogurt

10 g baking soda

1 large egg

1 pinch flower salt

1 tablespoon hazelnut oil

Oil for the frying pan
Instructions
1
Pour the flour, salt and baking soda in a bowl. Mix.
2
Add the Greek yogurt and mix until you get an homogeneous mixture.
3
Add the egg and hazelnut oil, mix.
4
Set aside in your fridge for at least one hour.
5
After this time, heat your frying pan with a bit of oil. Place tablespoons of mixture.
6
When you see little bubbles at the surface, turn the blinis upside down and finish cooking.