Hi everyone!
Today we are going to try something new, we are going on a virgin land, well at least it was for me. I tried for you guys (and for me too I must say 😉 ) a cumin beef stew, Egyptian style, also called Kamounia (you can find this dish in various North African countries to be precise).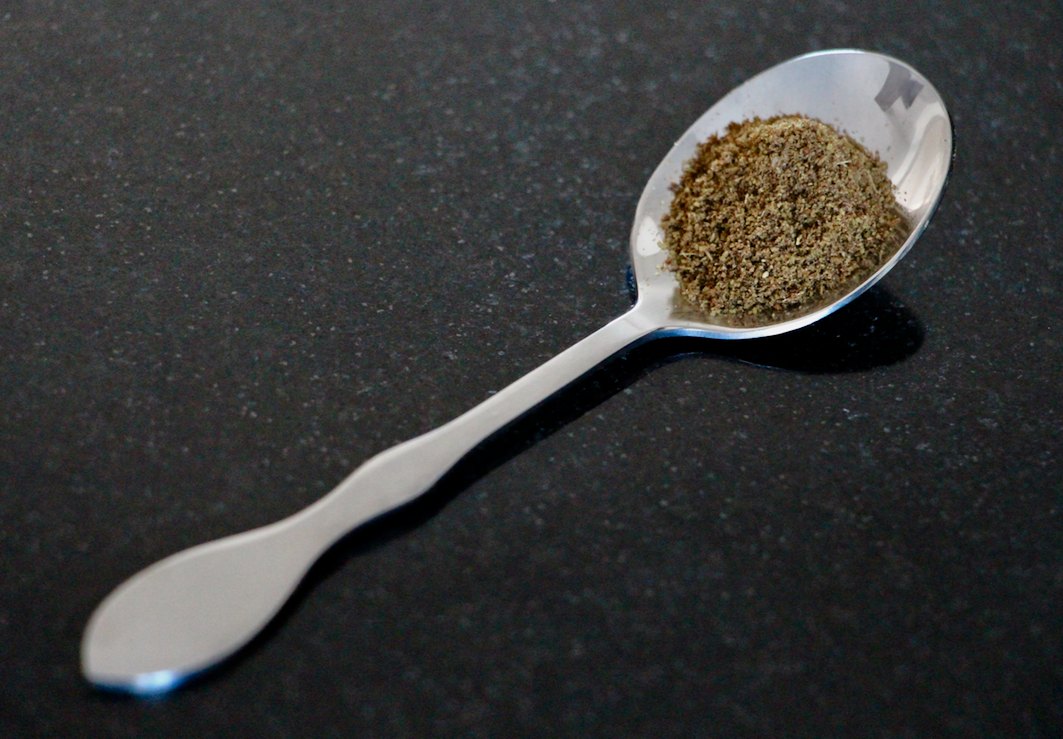 So, making an Egyptian dish could seem quite an adventure, trying new cooking techniques or finding unknown ingredients. Well, not with this recipe! Once you've bought the beef, and a few spices (mine are from Albert Ménès) and a good cocotte (I used my Staub cocotte as always), you'll have almost everything already in your kitchen!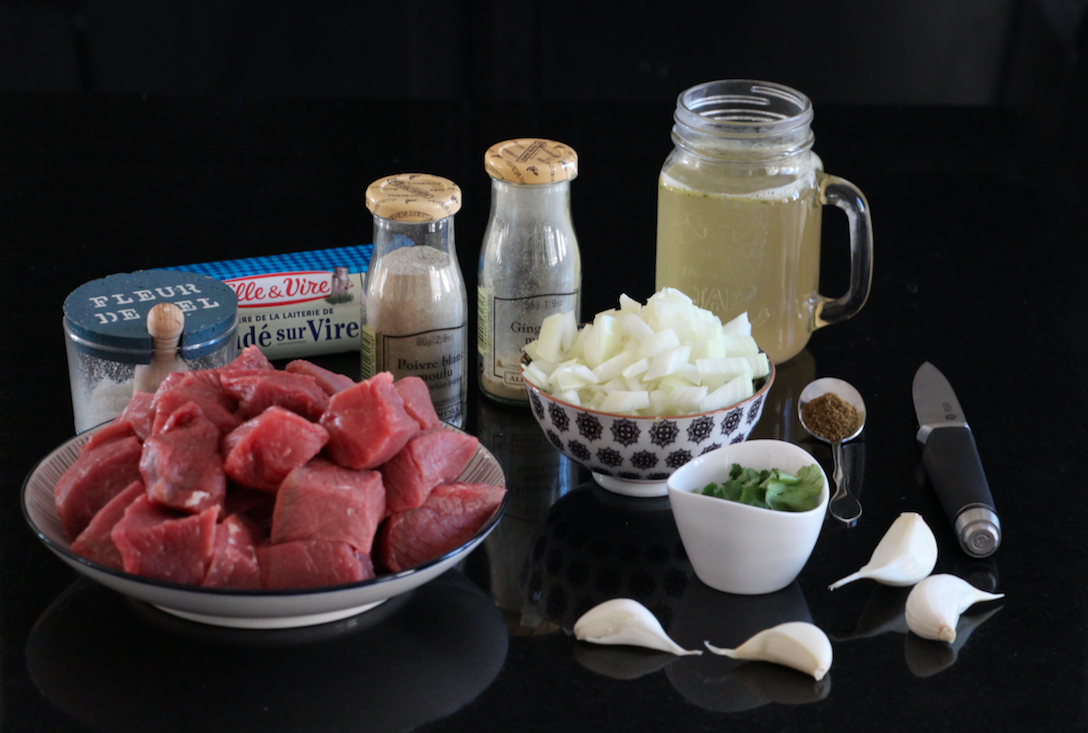 Basically, it's a stew, so if you have cooked one before, you'll definitely be up to the task here !! And you will enjoy a delicious Egyptian cumin beef stew.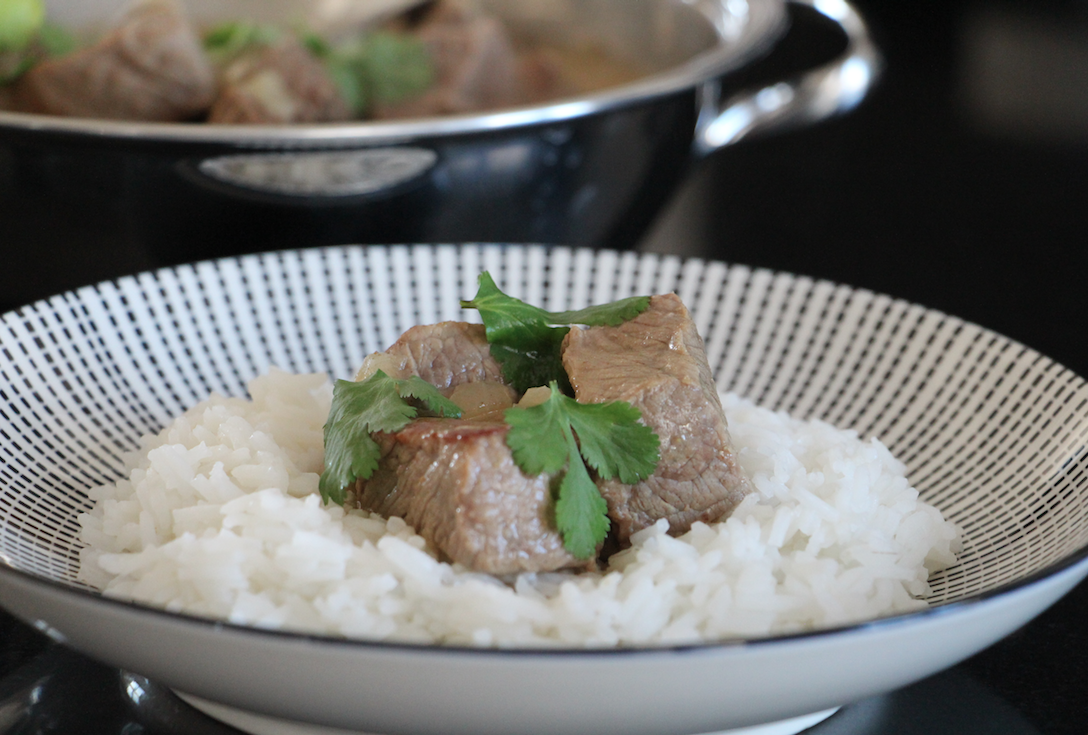 This dish really tempted me because I always like to try new recipes, and also because I'm fond of spices and fresh herbs. Those two ingredients make any meal very special, I love cooking them, don't you?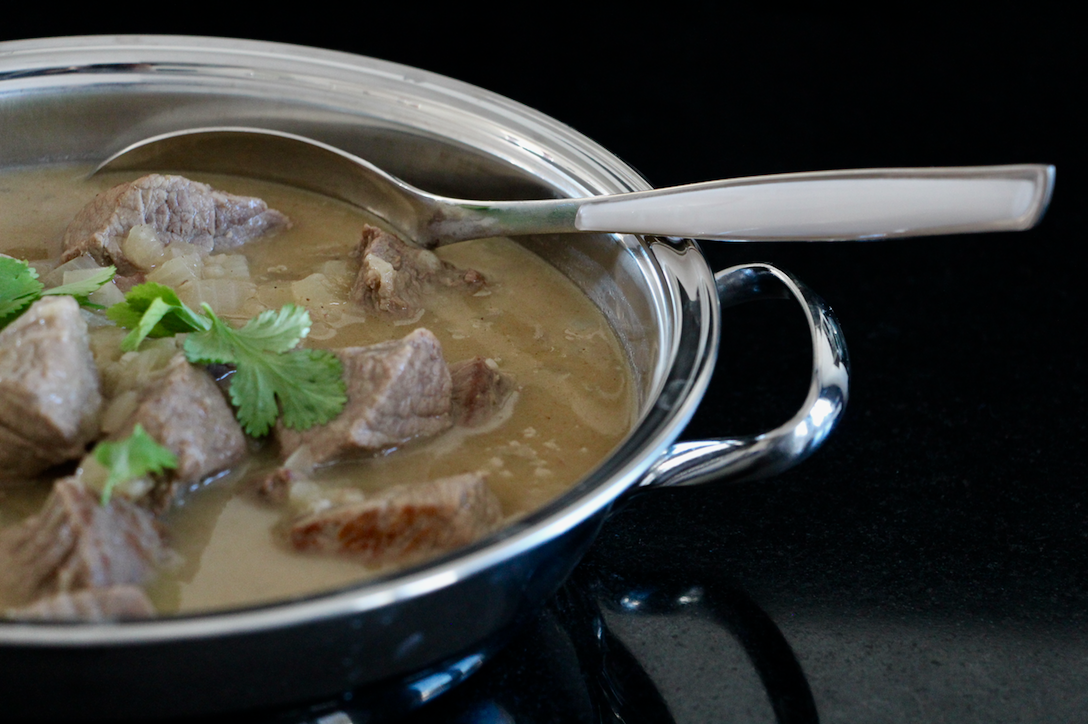 I served this cumin beef stew with basmati rice, it seems to be the traditional way. But, you can serve your cumin beef stew with tagliatelles or good home cooked mashed potatoes.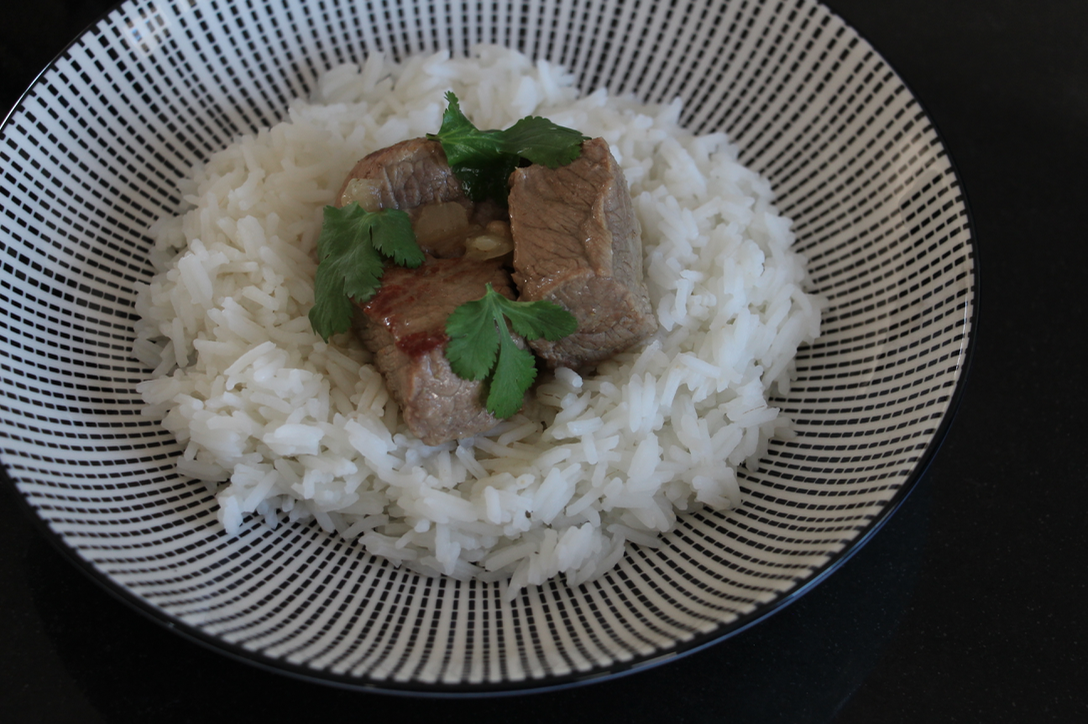 Finally, let me add that I believe that you can replace the beef by other kid of meat (I haven't tested it yet but I'm pretty sure I will soon!!) : veal, chicken or lamb.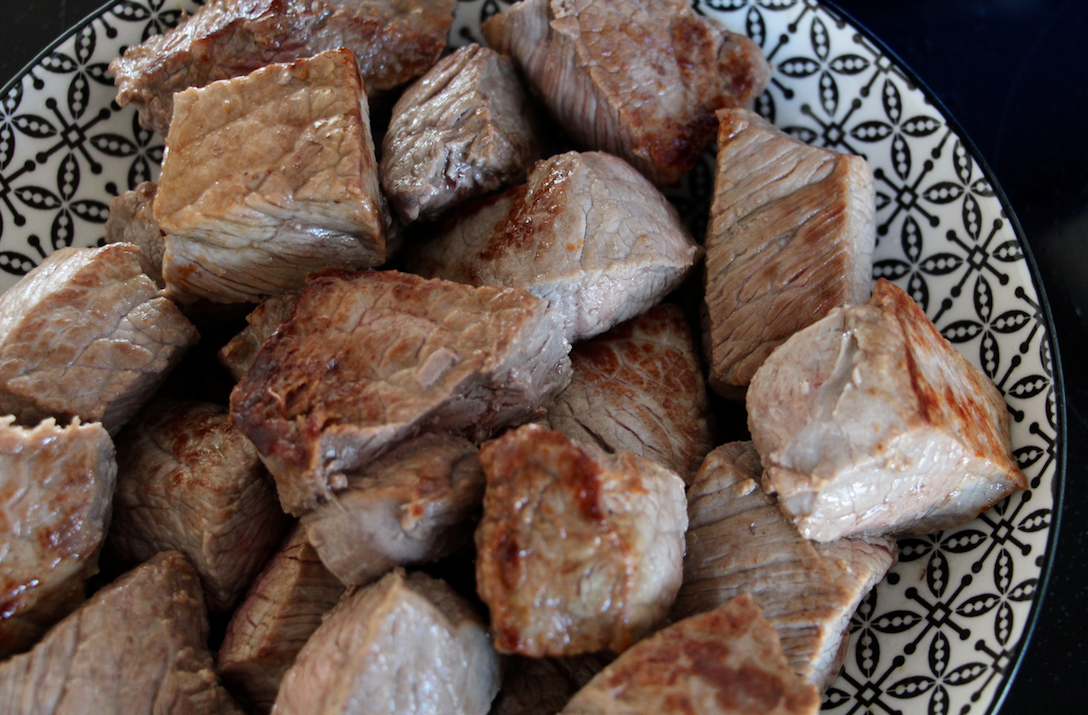 Egypt, here we come! The recipe, Chef!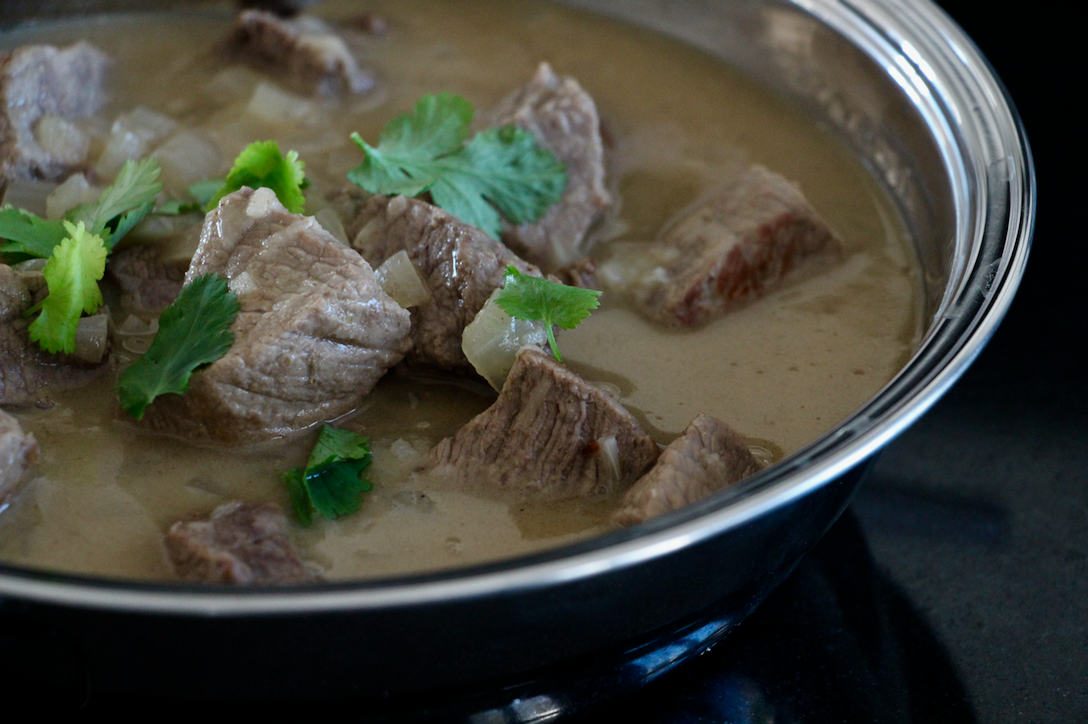 Print Recipe
Ingredients
1 kg beef

1 big onion

5 minced cloves of garlic

2 teaspoons of ground cumin

1/2 teaspoon of ground ginger

3 tablespoons of olive oil

20 g butter

1 l chicken broth (1 chicken stock cube in 1 l of boiling water)

2 tablespoons of fresh coriander

Salt

White pepper

25 gr butter

25 gr flour
Instructions
2
Stir fry the meat with the oil and 20 g of butter in a cast iron cocotte.
4
Add the minced onion, garlic, pepper, ginger and cumin in your cocotte.
5
Pour a ladle of broth and, with a spatula, mix with the juices.
6
Add the meat and the rest of the broth.
7
Let cook at low heat for at least 45 minutes.
8
In a sauce pan, melt gently the 25 g of butter and add the flour. Cook at medium heat for 2 minutes while whisking.
9
Add a ladder of sauce taken from your cocotte. Mix.
10
Start again 3 or 4 times.
11
Pour this sauce in your cocotte and mix gently.
12
Adjust seasoning with salt, pepper and cumin.
13
Before serving, spread fresh coriander.
Notes
I only add salt at the end of the recipe because most of the time the broth is salted. You can slow cook your stew longer if you want, it will be even better !