Hello my lovelies!
Christmas is coming, time to really make some serious Christmas baking!
Today, another "bredele" from Alsace, understand another Christmas cookie recipe. This one has also an unpronouncable name, but who cares? What remains essential is eating it!! So let me introduce the Spitzbuben, some kind of shortbread cookies filled with jam.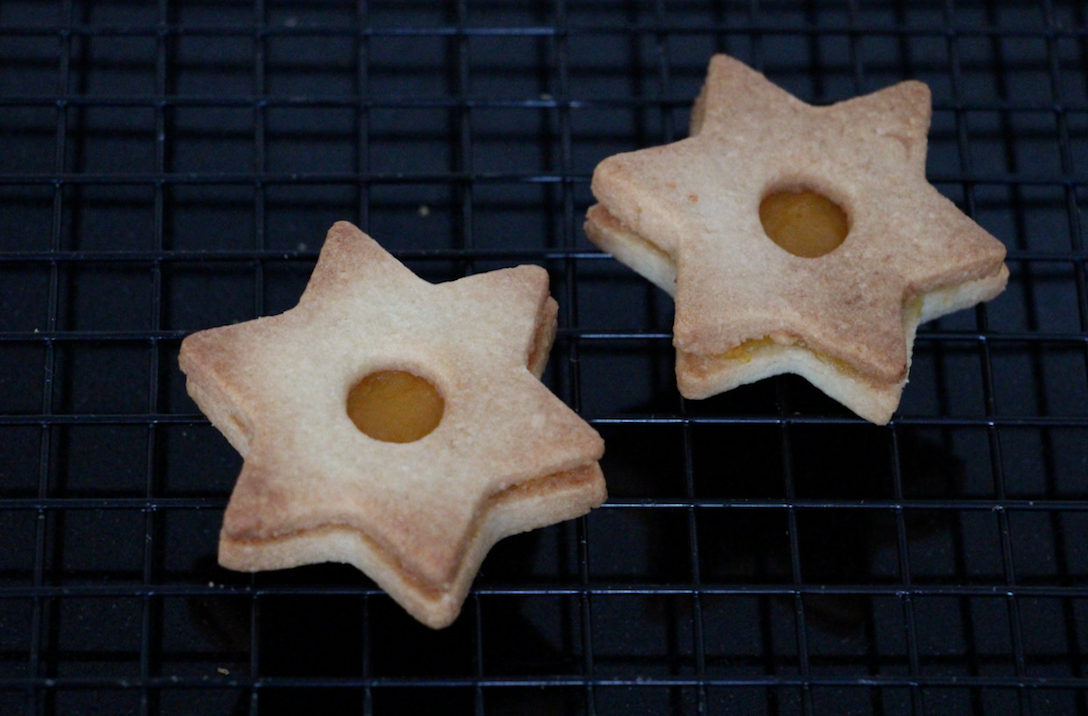 The following recipe is made with almond powder. But you may have understood how it works with  bredeles: you can make as many changes as you want. In this case, you can easily replace the almond powder by hazelnut powder.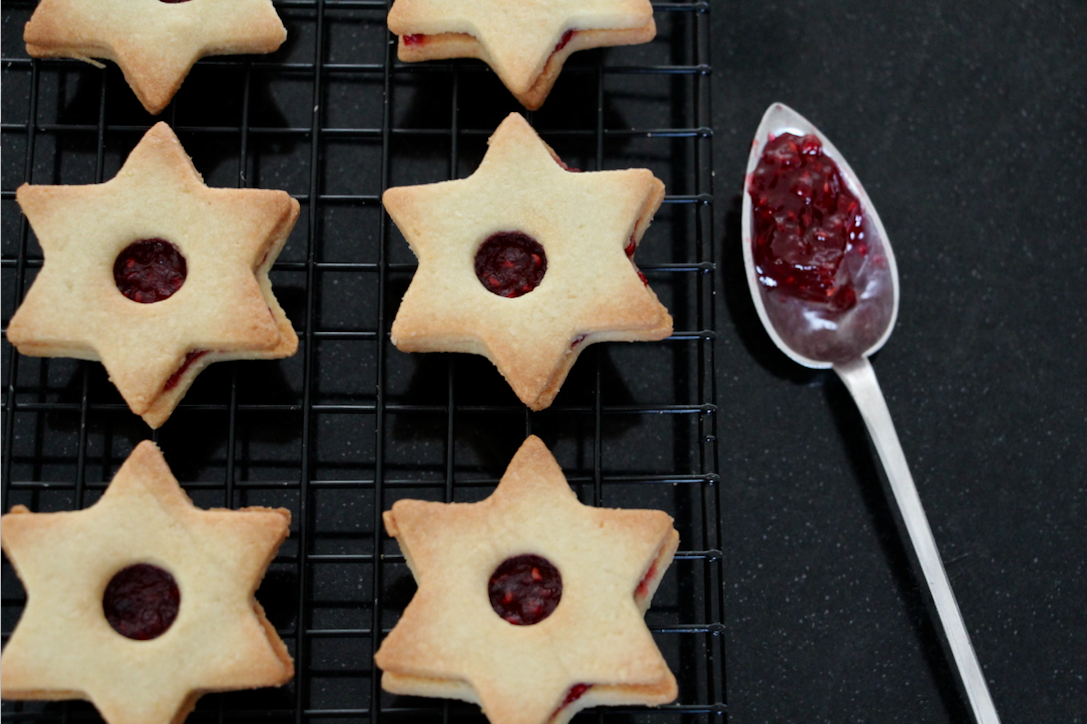 I made this batch of cookies with raspberry jam (my favorite for the recipe) and mango jelly. But feel free to take any other option that pleases you: strawberry jam, apricot, plums, blueberry or even bitter orange. You are even allowed to put some Nutella in them!!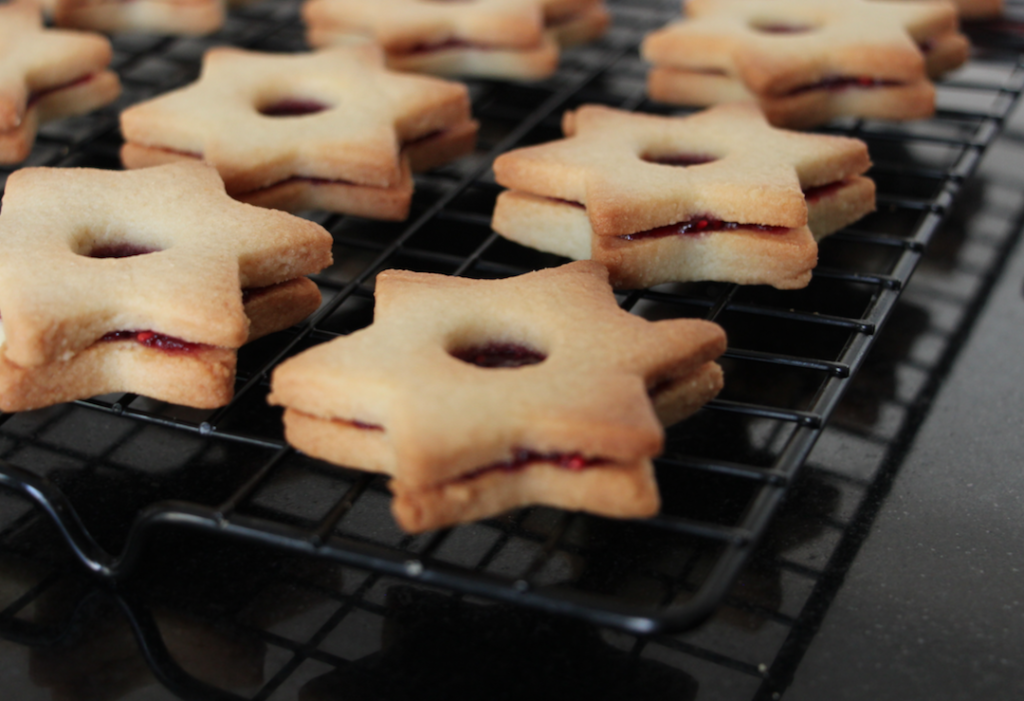 Another fun part of this recipe, and basically it is the "bredele" spirit, you can bake those cookies with your children and make it a family tradition. They will be thrilled!! Spreading the pastry, shaping the cookies or filling them with jam…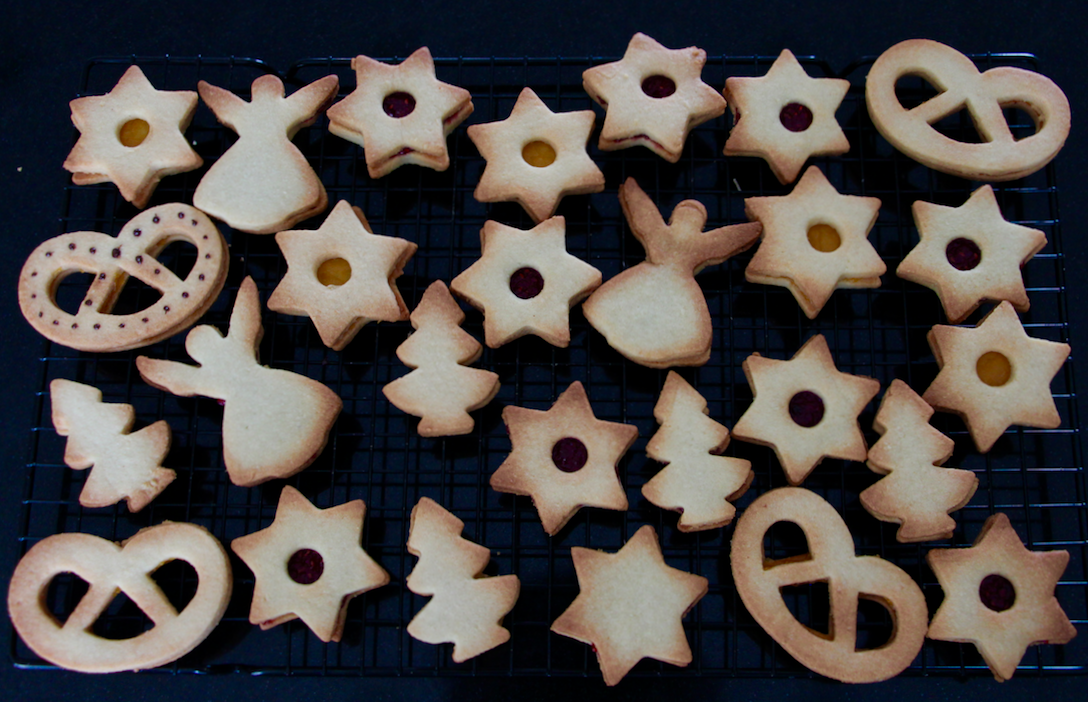 As far as shapes are concerned, do whatever you want! I like when there is a little hole in the center of the top cookie so that we can guess which flavor is inside…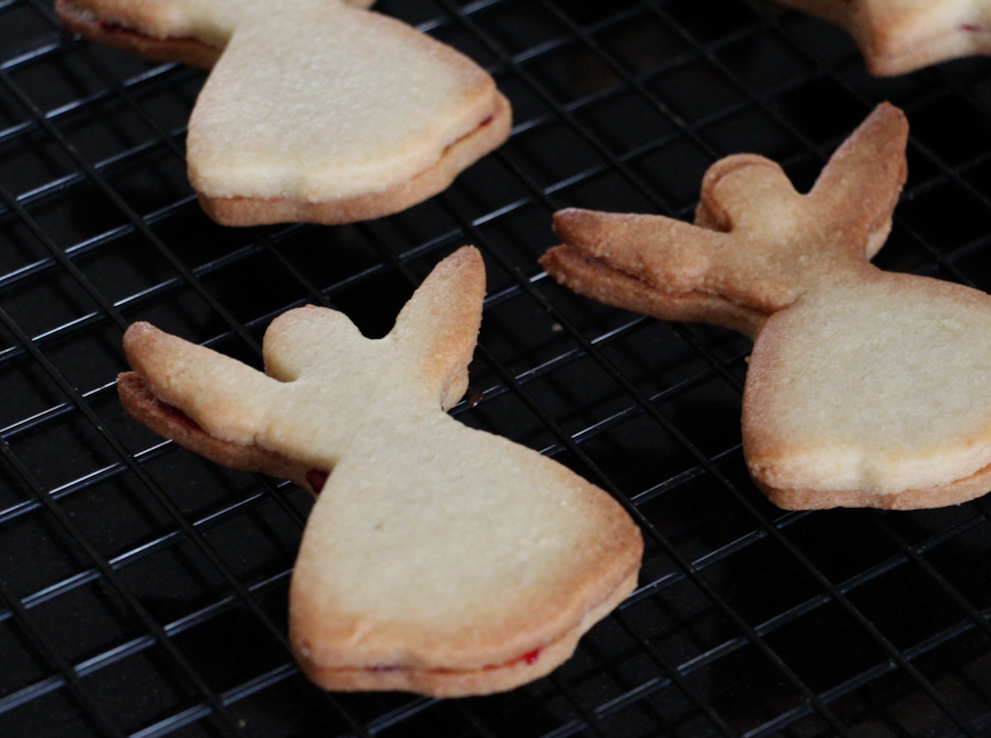 Let's bake cookies! The recipe, Chef!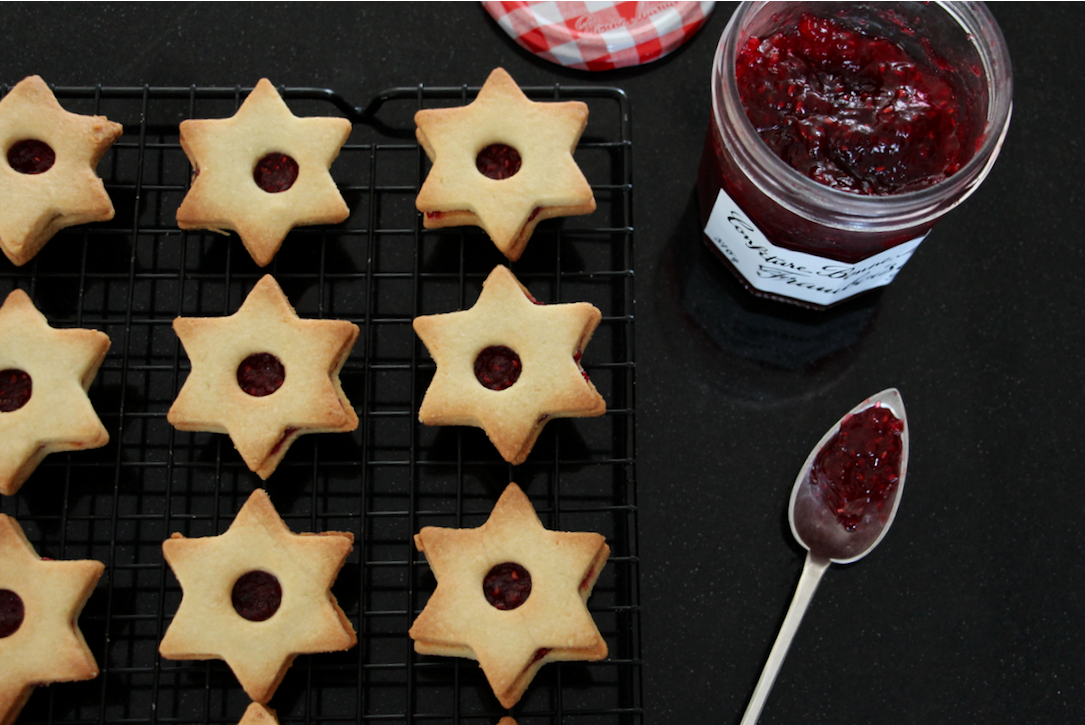 Print Recipe
The Spitzbuben Christmas Cookies
Ingredients
300 g flour

75 g iced sugar

150 g almond powder

1/2 teaspoon of salt (2 g)

1 teaspoon of vanilla extract

1 egg

1 egg yolk

225 g butter at room temperature

Jam or jelly (approx 100 g)
Instructions
1
Mix the flour, salt, almond powder, iced sugar and vanilla extract .
2
Add the butter and mix until you get a sandy mixture.
3
Add the egg and the egg yolk.
4
Mix. Once the mixture is homogeneous, stop mixing, put the batter in a food cling film and set aside in your fridge for at least 1 hour 1/2.
5
After such time, preheat your oven at 175 degrees.
6
Spread the batter, shape your cookies and place them on a silicon mat or a food paper.
7
Bake 10 minutes and let cool down on a grid.
8
When your cookies are cold, fill with jam.
Notes
Those cookies can be kept a few weeks in a metal box. It's easier to shape the cookies with a cold batter. I oftent put it back in the fridge or even in the freezer a few minutes.