Hello my friends!
I'm pretty sure you enjoy brioche bread as much as I do!! And the next recipe is just going to blow your mind!! I'm pretty sure about that…
Interested? Of course you are!
Let's see the recipe, Chef!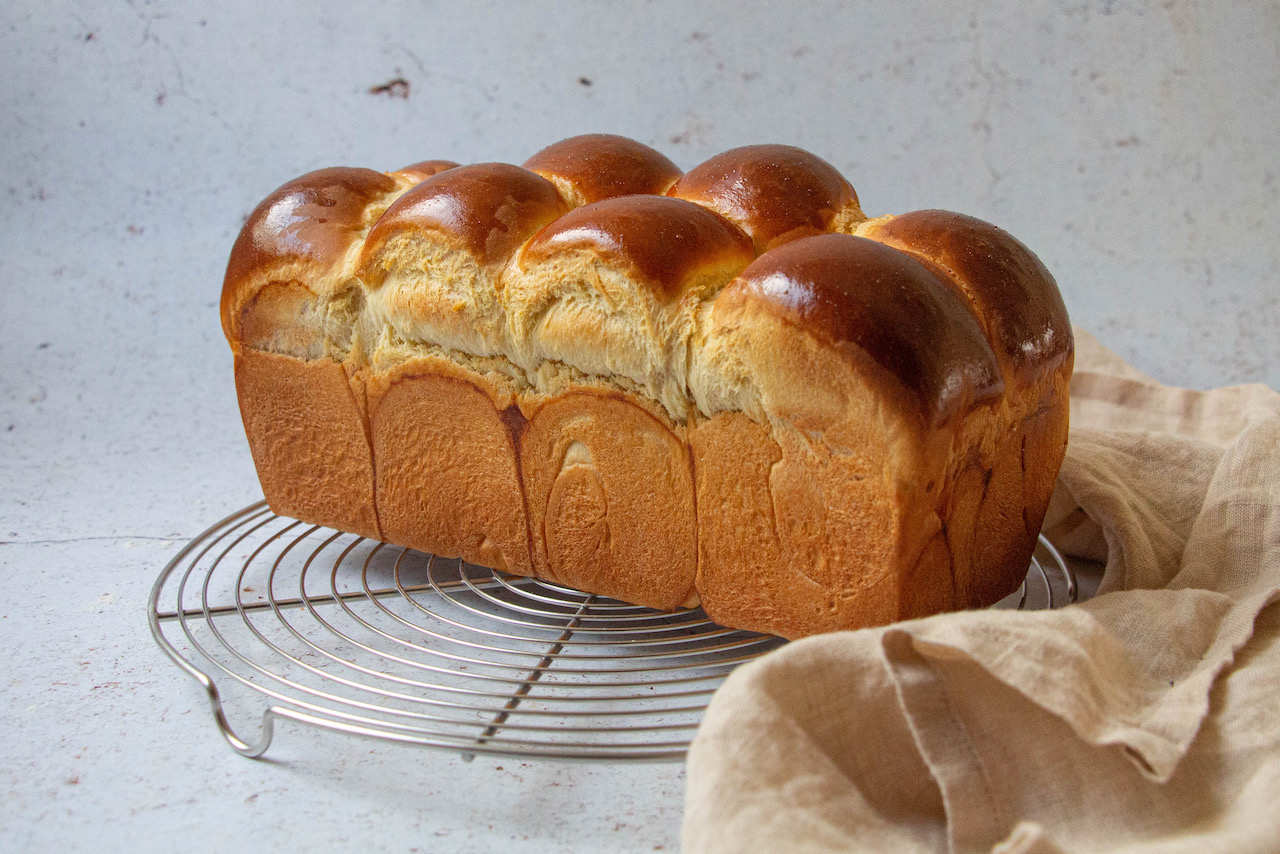 Print Recipe
Ingredients
Brioche

420 g flour

50 g sugar

5 g salt

8 g dry yeast (or 20 g fresh)

2 tbsp orange blossom water (optional)

2 medium size eggs

160 g milk

60 g butter at room temperature

Finish

1 small egg

1 pinch of salt
Instructions
1
Heat the milk 30 seconds in your microwave oven.
2
Pour the flour in your food processor bowl.
3
Pour the sugar and salt on one side of the bowl. Pour the yeast at the opposite, to avoid any contact between the sugar / salt and the yeast.
4
Add the orange blossom water and the eggs.
5
Start kneading at low speed.
6
Add the milk, little bu little.
7
Once you've added all the milk, keep on kneading for ten minutes.
8
Help with a spatula to bring the dough back in the center during kneading if necessary.
9
Add the butter cut in cubes.
10
Knead for 5 more minutes.
11
Finally, knead 1 or 2 minutes at higher speed.
12
Bring the dough back in the center with your spatula to make a nice dough.
13
Cover with a linen and leave to rise for 1 hr 30 min to 2 hrs.
14
Place the risen dough on your working plan.
15
Shape 8 doughs. Spread them on 18 to 20 cm length and roll the dough.
16
Place the 8 doughs in a buttered cake mold.
17
Let rise again for 45 minutes covered with your linen.
18
Beat the egg with a pinch of salt and brush the brioche.
19
Heat your oven at 180 C / 355 F degrees and put the brioche in right away.
20
Cook for 25 to 30 minutes until golden.
21
Place on a cooling rack before serving.