Hello my lovelies!
Today I challenge you to find a cake that is moister and smoother than this lemon, blueberry and rosemary cake! I strongly believe that it's simply impossible…
Interested?
Let's see the recipe, Chef!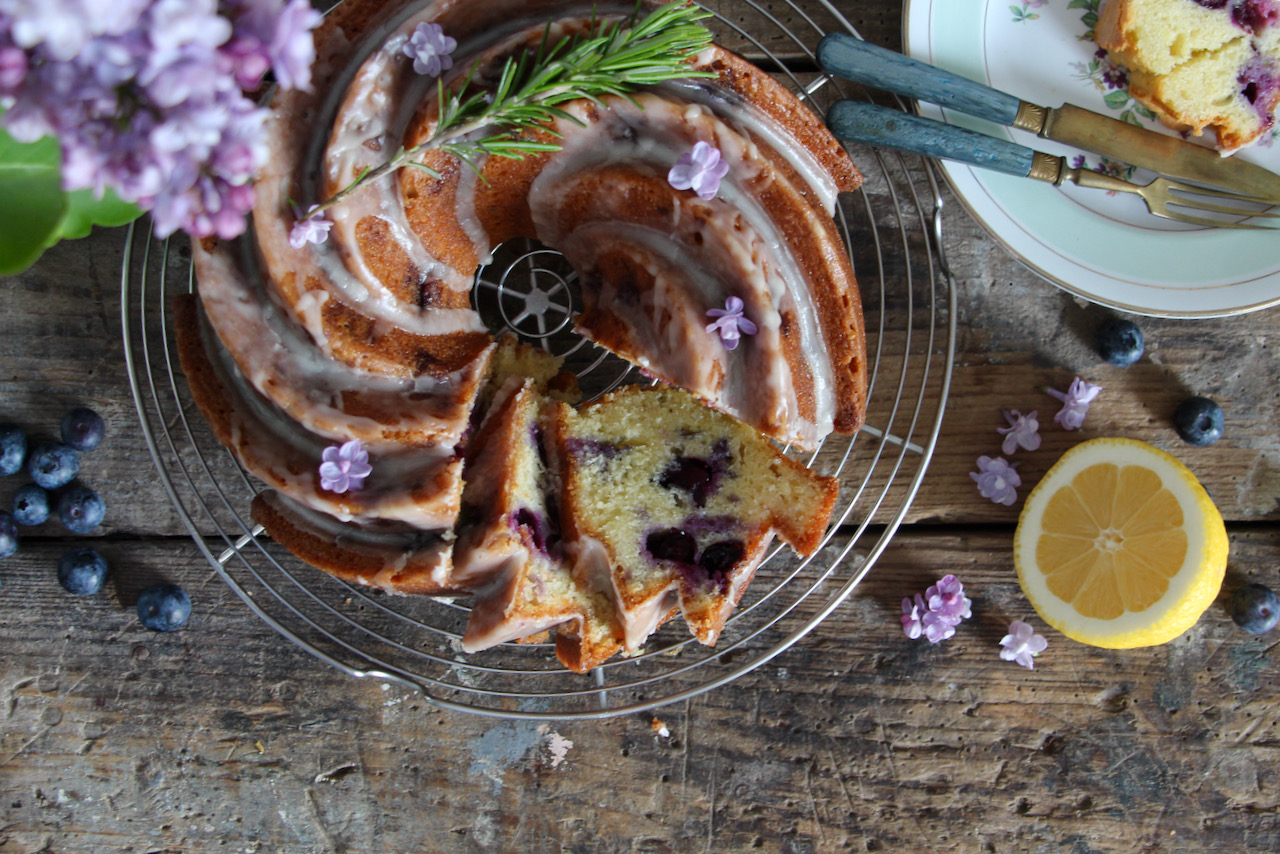 Print Recipe
Lemon, Blueberry and Rosemary Cake
Ingredients
150 g sugar

3 eggs

120 g olive oil

150 g Greek yogurt

1 lemon

½ tsp salt

2 tbsp finely chopped rosemary leaves

250 g flour

2 tsp baking soda

100 g blueberries

Butter and flour for the mold

140 g icing sugar

1 tbsp olive oil
Instructions
1
Preheat your oven at 175 C / 345 F degrees.
2
Whisk the eggs and sugar.
3
Set aside the lemon zest. Keep the lemon juice.
4
Add the olive oil, yogurt, lemon zest, salt and rosemary. Mix.
5
Add the flour and baking soda.
6
Mix gently until you get an homogeneous mixture.
7
Add the blueberries and mix gently.
8
Butter and flour your cake mold.
9
Pour the batter in the mold and bake for 45 to 50 min.
10
Check with a knife at the end. Cook some more minutes if necessary.
11
Unmold the cake on a grid, place it upside down.
12
Press the lemon, set aside 1,5 tbsp juice.
13
Mix the rest of the juice with 70 g icing sugar.
14
Brush this sirup on the cake still warm. Let cool down.
15
Mix the remaining 1,5 tbsp lemon juice, 1 tbsp olive oil and the remaining 70 g icing sugar.
16
Pour on the cake when cold.