A little food treat I brought back from my trip to Mexico, simple, healthy and delicious…
Yes, I will give you today the recipe of the Mexican ceviche!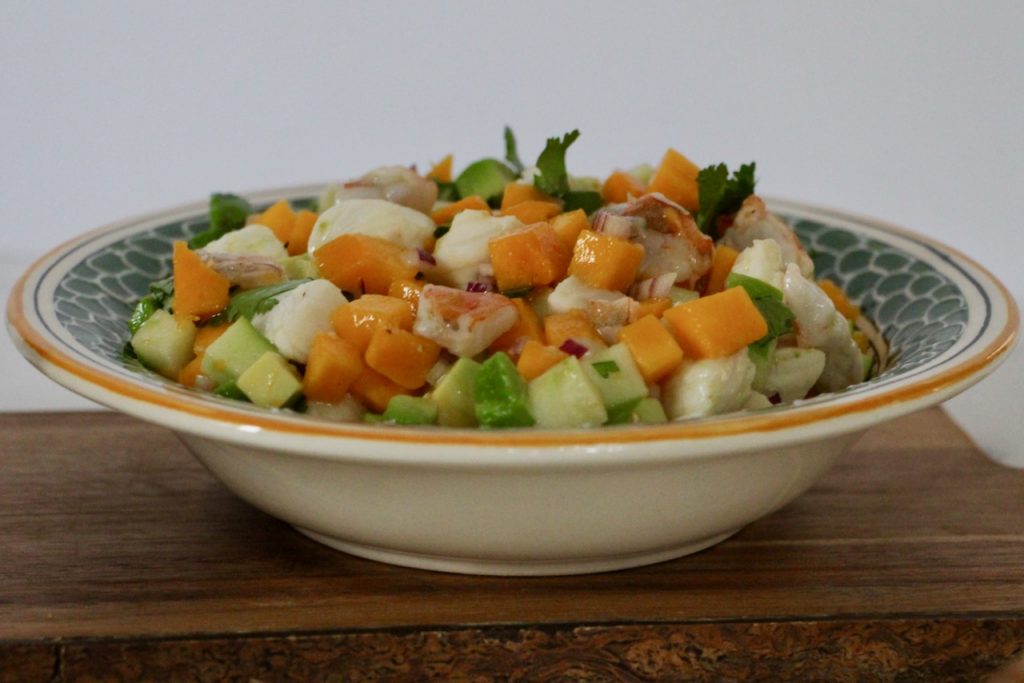 Learning time (thank you Wikipedia) … Ceviche is a seafood dish originating in Peru typically made from fresh raw fish cured in citrus juices. It is mainly made in latin America, on the Pacific and Atlantic coast.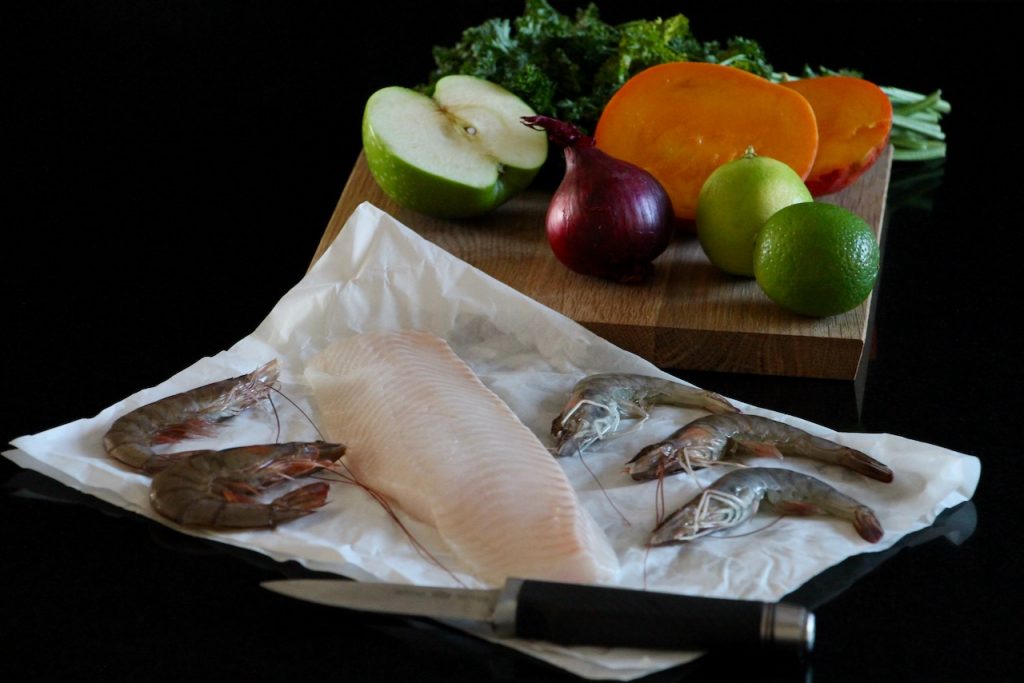 Ceviche is usually accompanied by side dishes that complement its flavors, such as sweet potato, lettuce, corn, avocado or plantain.  Though the origin of ceviche is hotly debated, in Peru it is considered a national dish.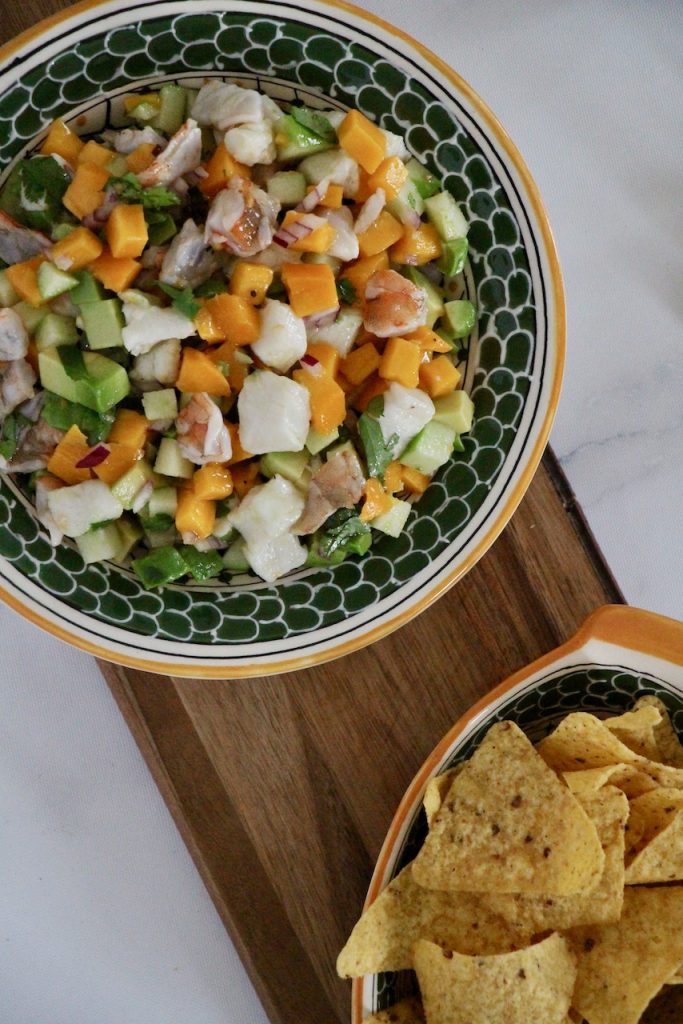 There are ceviche in which the basic ingredients (fish or seafood) are cooked, like for instance octopus ceviche. If you don't cook the octopus, it will be very chewy.
You get it, there a few ways to make the ceviche. I will share the Mexican ceviche today. It will be a delicious starter or appetizer!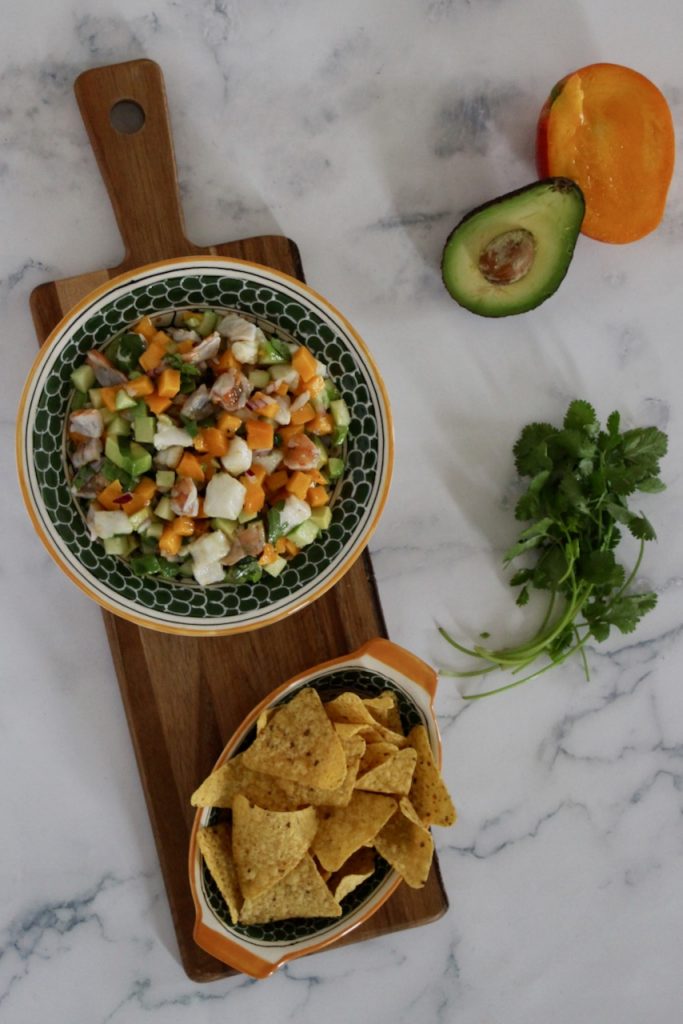 This recipe is very easy to make. You just have to anticipate the "cooking" (understand here the fact that you leave your raw fish into the lemon juice marinade for a few hours) which will take some time. Try to make it at least 6 hours in advance.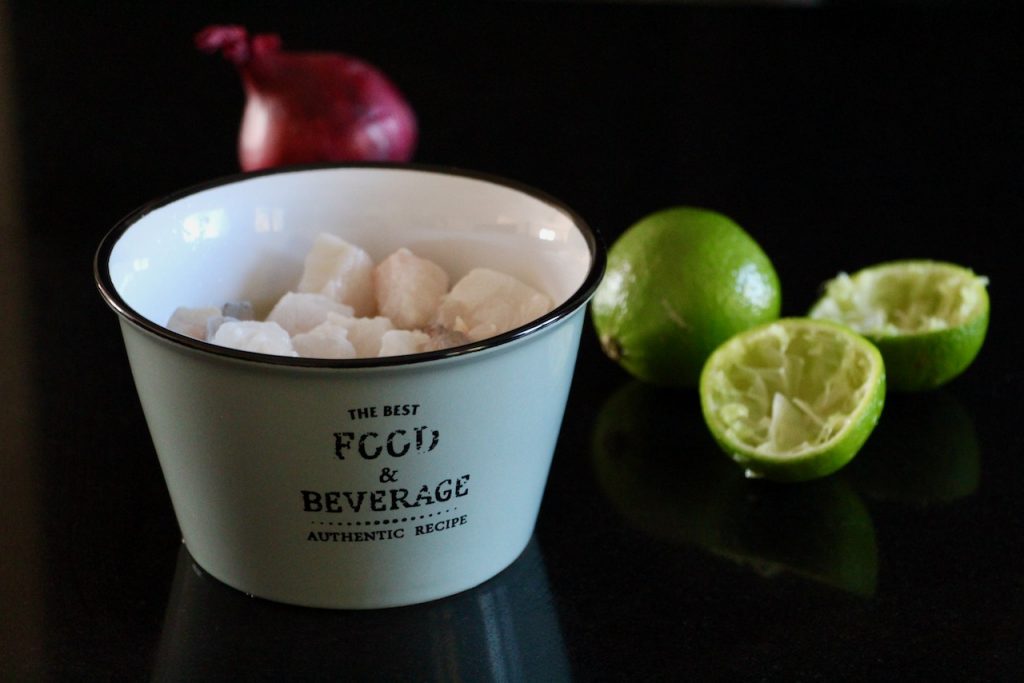 As we use raw fish and seafood, I insist that you buy very fresh ingredients if you want to avoid food poisoning…
You can also make this Mexican ceviche with frozen fish.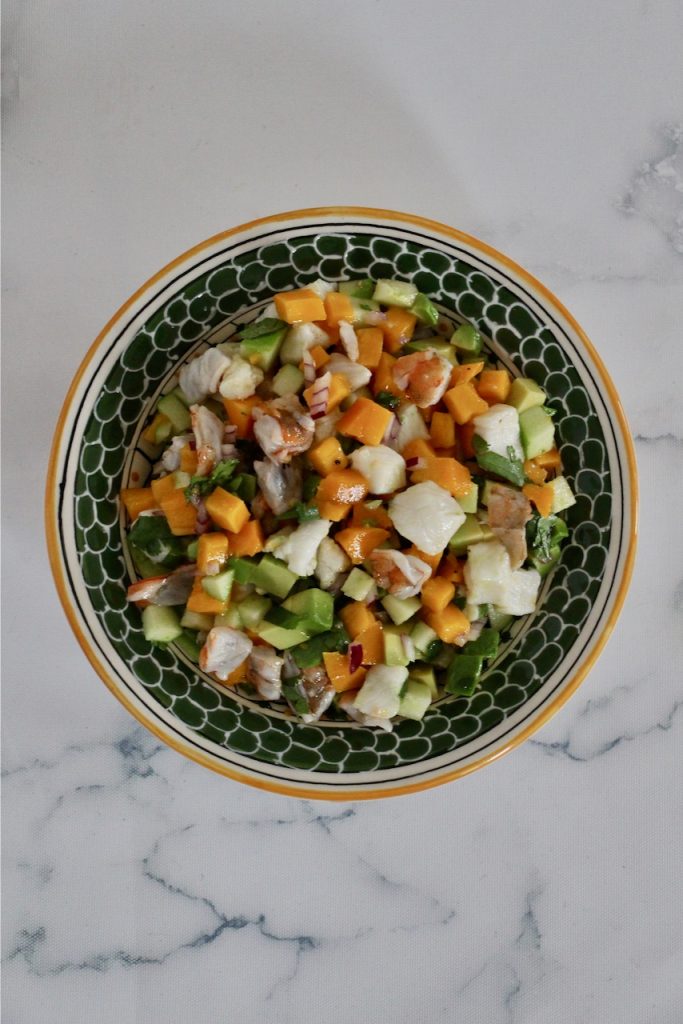 Today's recipe is a rather expensive one since it's made with shrimps (or prawns) and grouper. You can make it with cheaper fishes such as maquerel for example.
The utensils:
A lemon squeezer
And a sharp knife.
Nothing else!
Let's do this!
The recipe, Chef!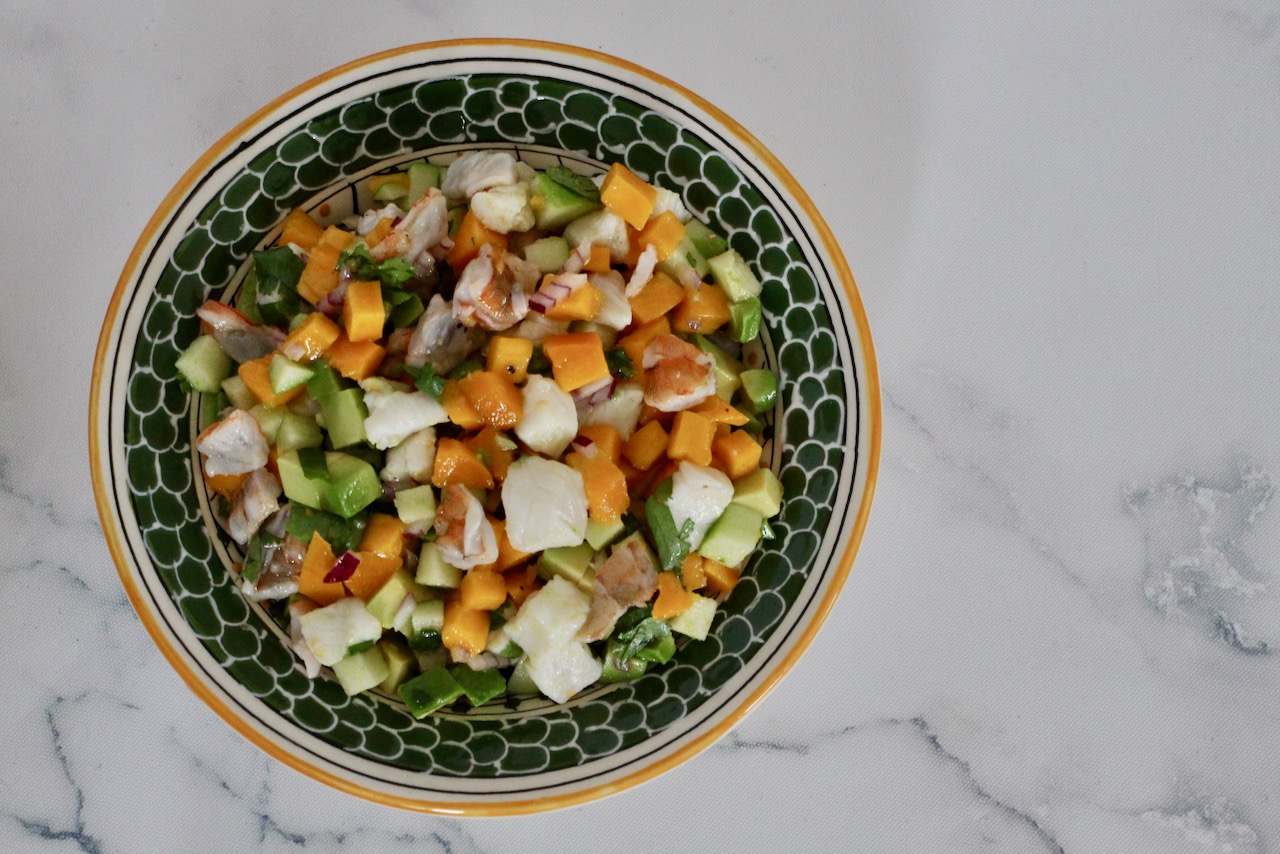 Print Recipe
Ingredients
6-8 raw shrimps

200 g grouper fillet

1/2 mango

2 limes

1/2 green apple

1 avocado

1 small red (or white) onion

10-12 stalks fresh coriander

2 tablespoons olive oil

1/2 teaspoon ground ginger

Salt

Pepper
Instructions
1
The day before (or in the morning for an evening meal), cut the grouper fillet in cubes.
2
Shell the shrimps and remove the guts, cut in 6 pieces.
3
Place in a bowl with the 2 lime juice.
4
Place a cling film and set aside in your fridge for at least 6 hours.
5
The next day, pour in a strainer and place the seafood in your serving plate.
6
Add the chopped onion, mango, apple and avocado cut in little cubes.
7
Add the fresh coriander, ground ginger, olive oil, salt and pepper. Mix.
8
Serve or set aside in your fridge until serving.