I have a confession to make: I lied.
I know, it's awful.
To tell you the truth I lied without knowing it the day I posted the chocolate chip cookies recipe, thinking it was the best recipe ever in this world, and maybe in this universe.
Bam!! Wrong!! The best recipe ever is this one!! Pierre Marcolini's chocolate and pecan nut cookies!!!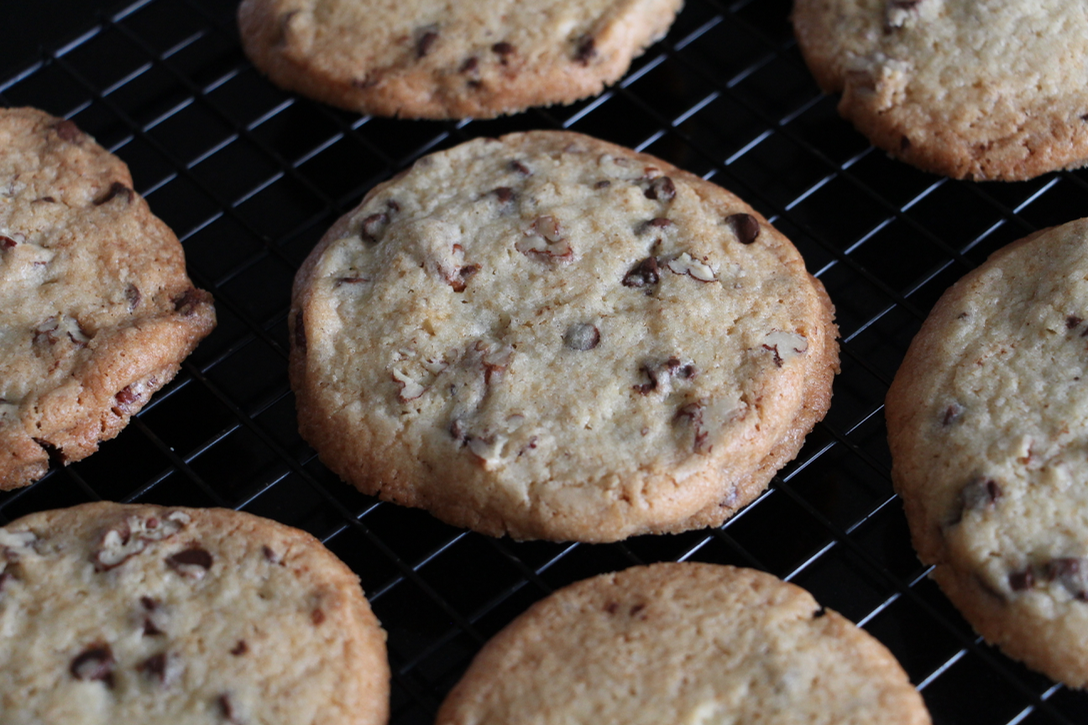 Once again, the recipe is super easy to bake. You just have to keep in mind to set aside the dough in your fridge for one hour and you'll get the ultimate recipe of American cookies…
And I'm going to give you a nice tip to shape your cookies without having your hands full of dough… You will shape your dough as a sausage in a cling film before putting the dough in your fridge.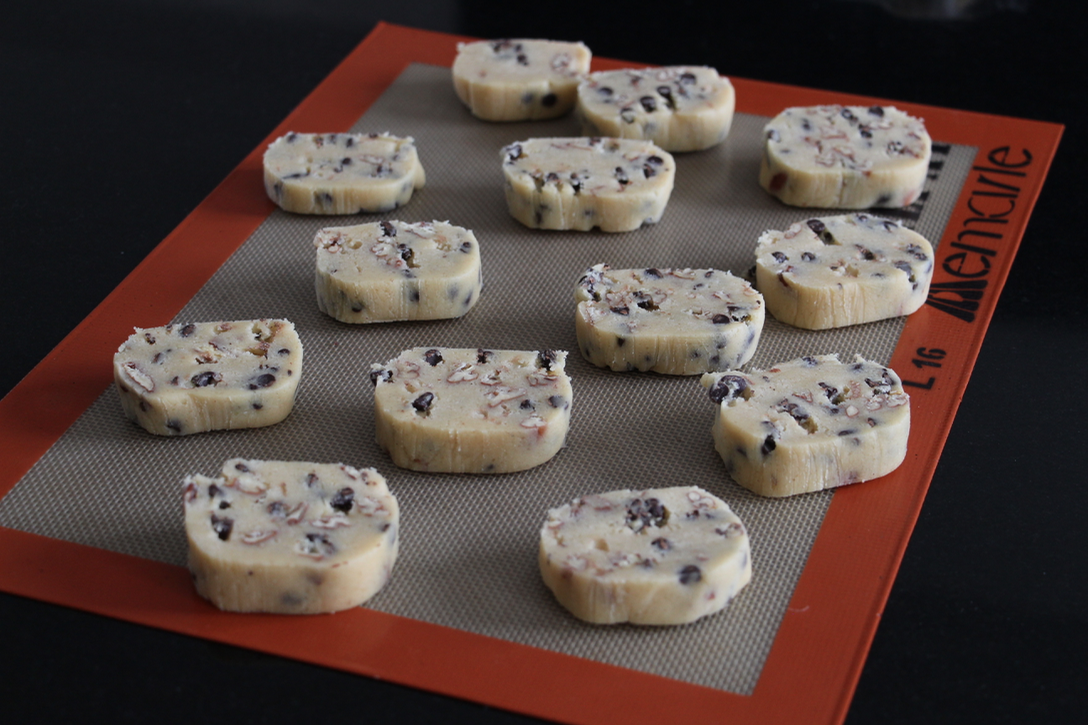 Then, all you'll have to do is cut your "sausage" in slices and press gently on each one in order to flatten them. In the end, you will have around 15 cookies of roughly 10 cm diameter.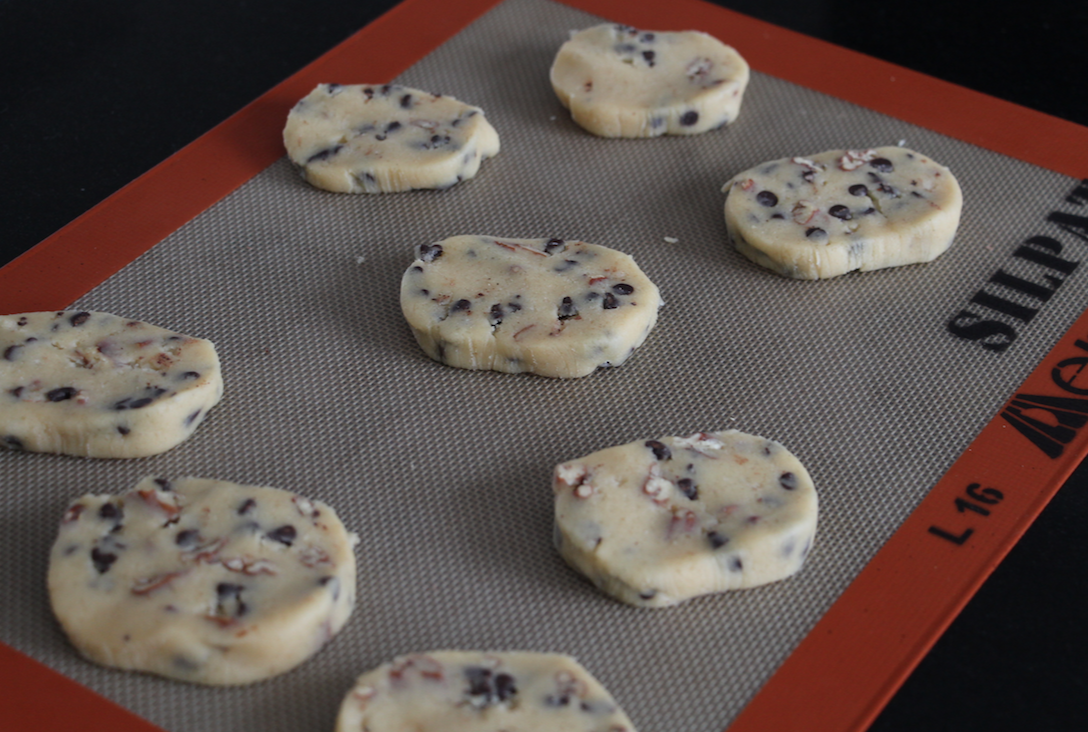 Once baked, your cookies will be crunchy and you will keep them in a metal box so that they remain that way.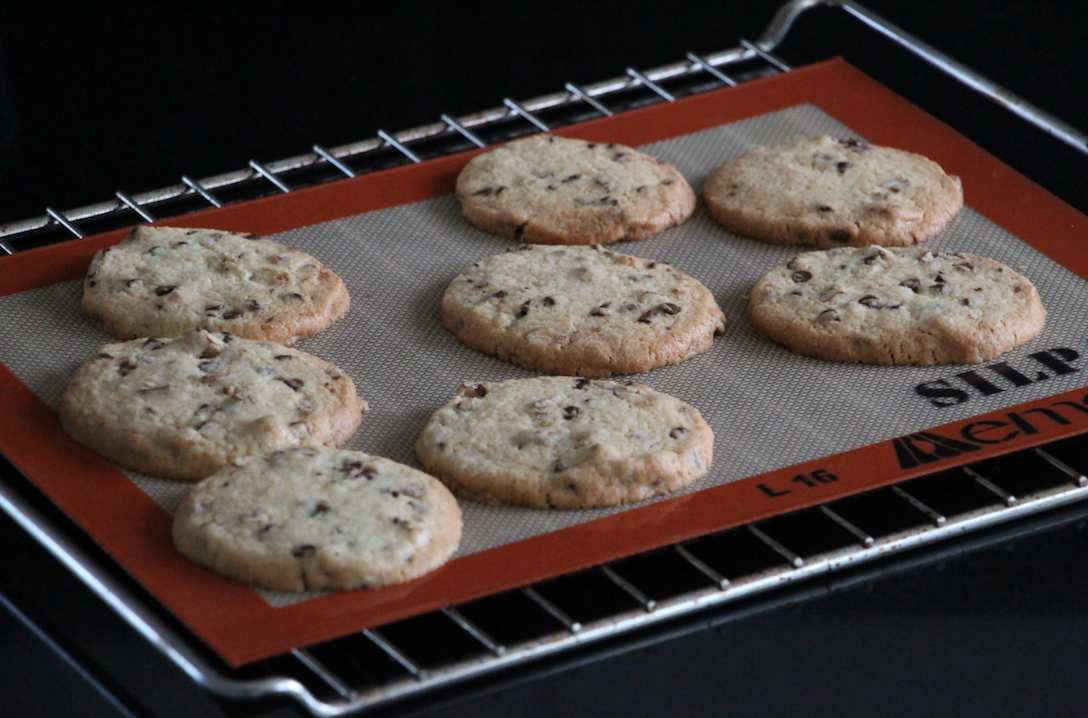 I only put pecan nuts in my recipe because this was all I had in my kitchen cupboard. The initial recipe suggest to add 50 g of unsalted peanuts. Then it's up to you to adjust the recipe with caramel cubes, white chocolate chips, almonds…
So, are you ready to bake cookies? The recipe, Chef!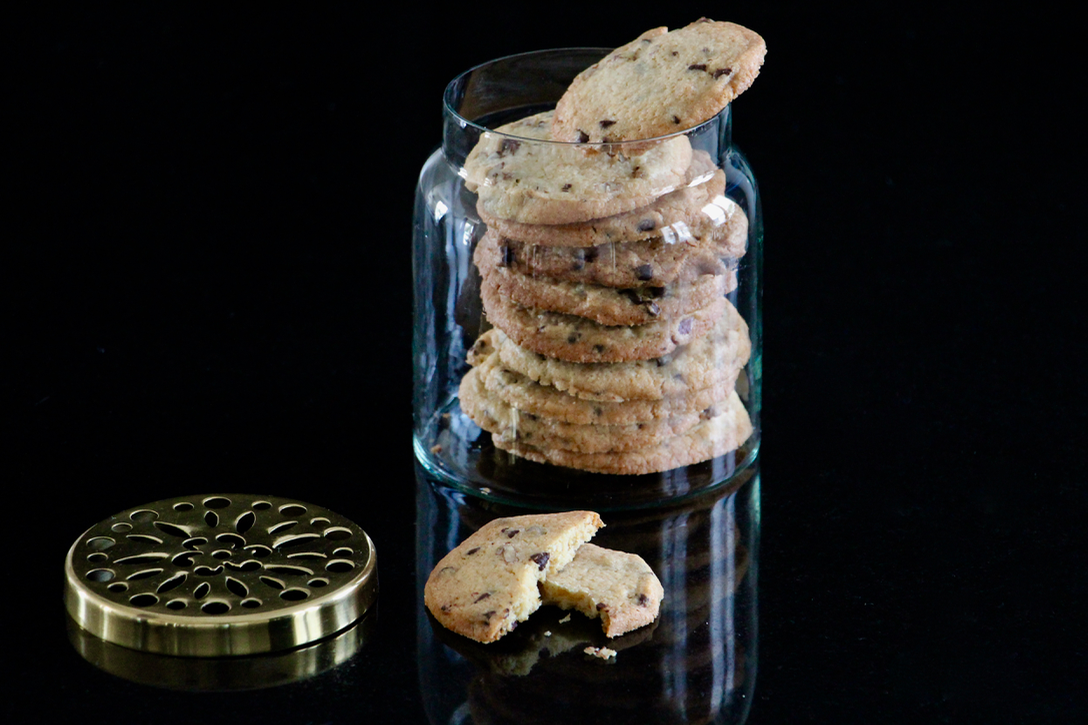 Print Recipe
Chocolate and Pecan Nut Cookies
Ingredients
50 g pecan nuts

50 g unsalted peanuts (optional)

80 g chocolate or chocolate chips

115 g butter at room temperature

100 g caster sugar

80 g brown sugar

1 vanilla pod or 1/2 teaspoon of vanilla powder

1 egg

230 g flour

2 g baking soda or 1/2 teaspoon

2 g salt or 1/2 teaspoon
Instructions
1
If you are having chocolate bar, cut it roughly with a knife.
3
In a large bowl, mix the soft butter, caster sugar, brown sugar, vanilla powder and egg until you get an homogeneous mixture.
4
Add the baking soda, salt and flour. Mix until you get an homogeneous mixture.
5
Finally, add the chocolate chips and the nuts. Mix again.
6
Place the dough on a cling film and shape a sausage.
7
Set aside in your fridge for 1 hour.
8
After 50 minutes, preheat your oven at 170 degrees.
9
After one hour, cut the sausage in slices of 1 cm thickness.
10
Place them on 2 silicone mats or baking papers and slightly flatten them. Your cookies are going to spread during baking, leave enough space between each of them.
12
Let cool down on a grid and enjoy!
Notes
You can cheat and place the dough 10 minutes in your freezer instead of 1 hour in your fridge.