Hey guys! I won't make a long speech today. I will introduce the cracklin recipe. Not only does it add flavor and texture to typical puffs, it helps keep the shape of those puffs round and consistent!
I never bake chou pastry without adding the magical cracklin disk anymore!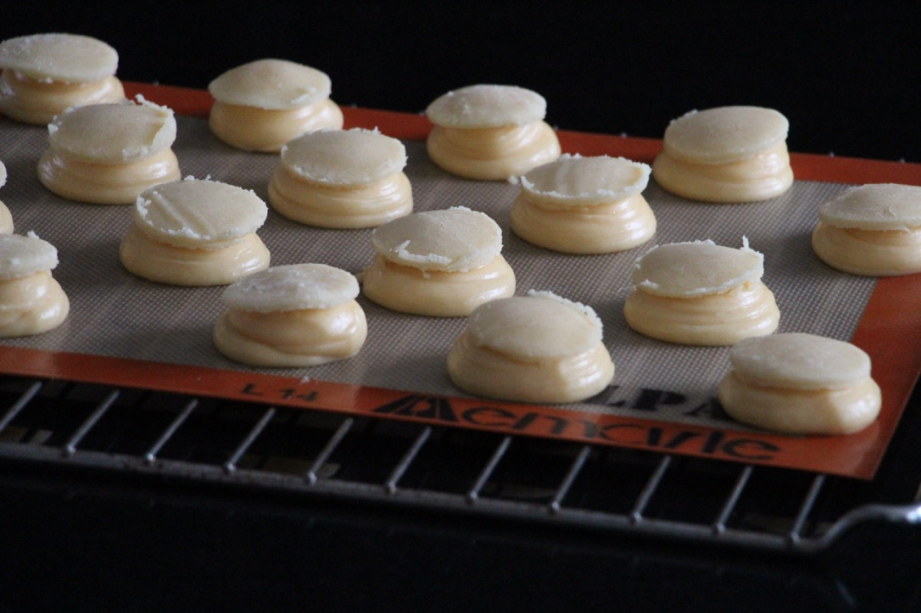 This recipe also works for savory recipes: in this case, use grated parmesan cheese instead of brown sugar with the same proportions.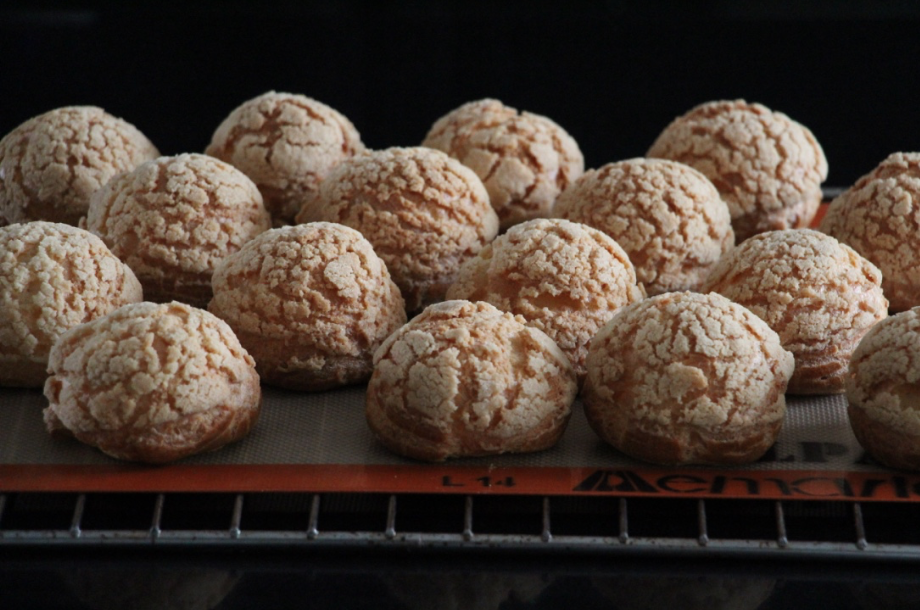 And for the chou puff pastry recipe, just click!
Let's do this, the recipe Chef!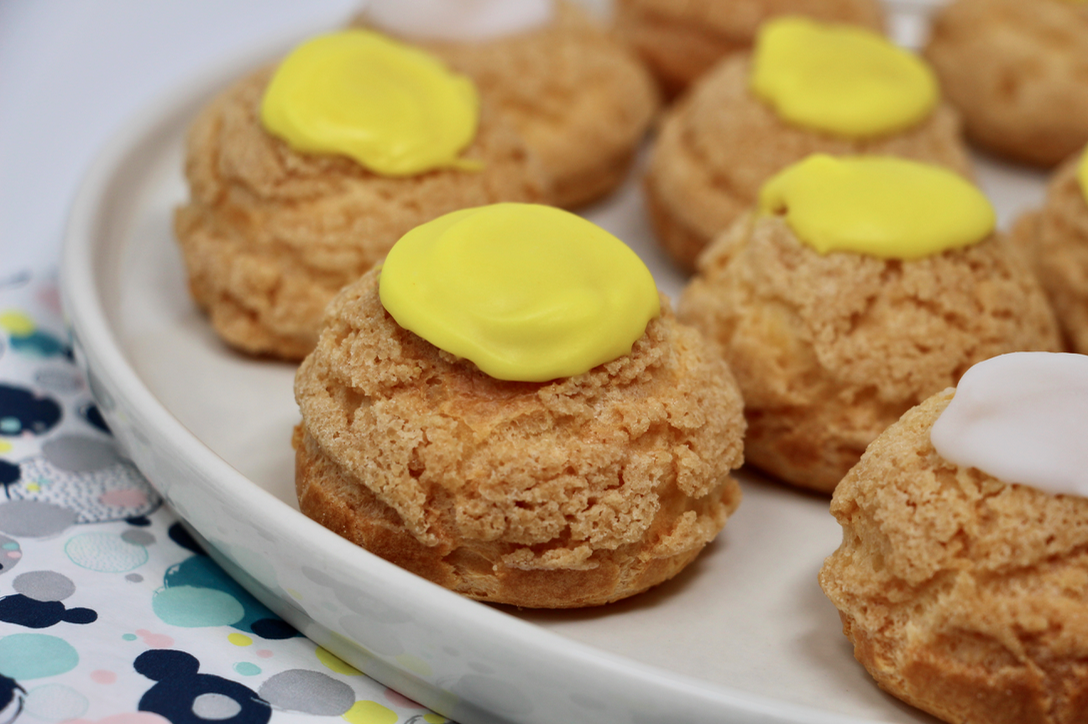 Print Recipe
Ingredients
40 g butter at room temperature

50 g brown sugar

50 g flour
Instructions
1
Mix the 3 ingredients with a fork or with your fingers.
2
When you have an homogeneous dough, place it between two pieces of parchment paper. Roll it out with a 2-3 mm thickness.
3
Set aside in the fridge. You should get a very firm layer in which you can make your disks with a round cutter.
Notes
Put your cracklin back in the fridge if it becomes too soft and you can't remove it from the paper.