Hello my friends!
Can you find anything more iconic in the French pastry than creme brulée? I don't think so! Here it is, just for you…
Let's see the recipe, Chef!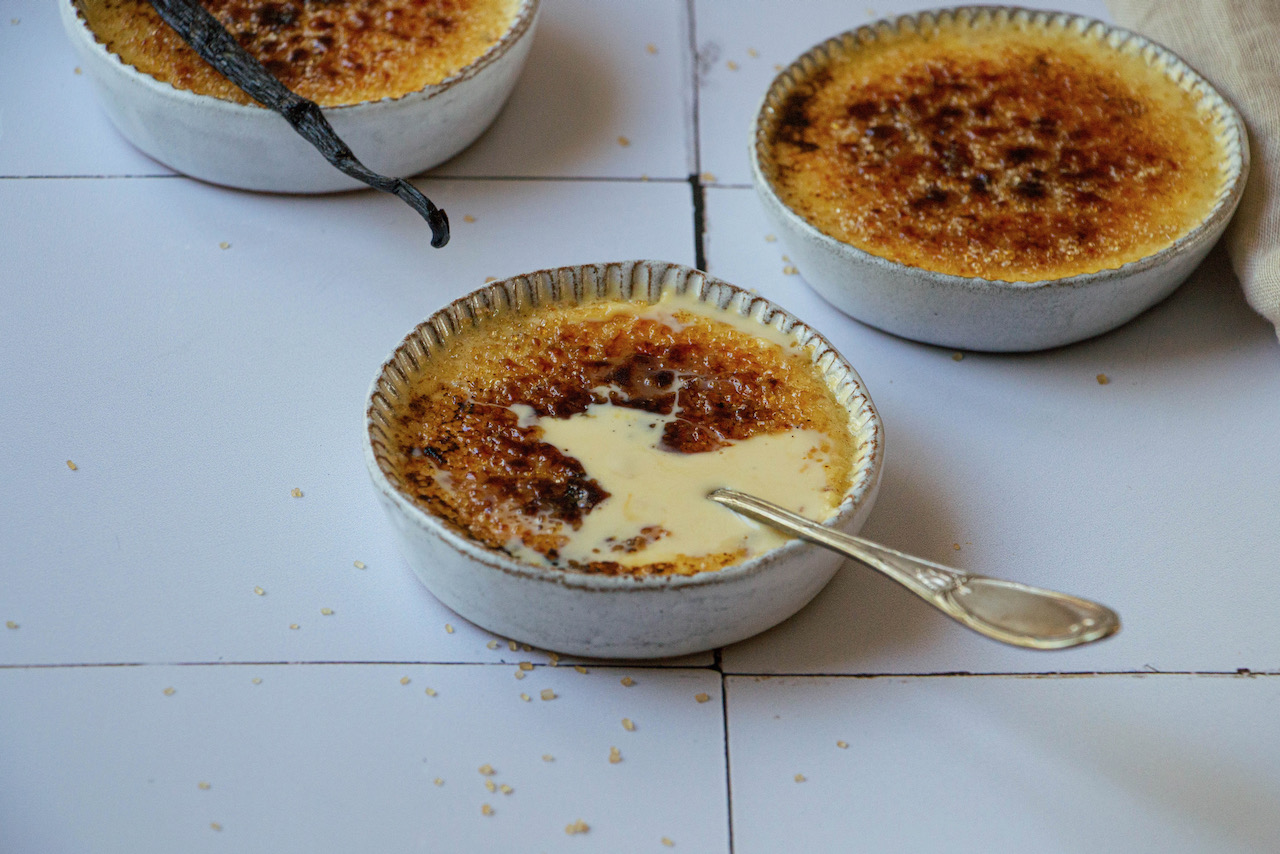 Print Recipe
Ingredients
250 g milk

250 g 30% liquid cream

1 vanilla pod

4 egg yolks

75 g sugar

Brown sugar
Instructions
1
Heat the milk, cream and vanilla pod cut in half up to a boil.
2
Leave to rest for 15 minutes.
3
Combine the egg yolks and sugar. Whisk until foamy white.
4
Pour the milk and cream on top (remove the vanilla pod before).
5
Preheat your oven at 160 C / 320 F degrees.
6
Mélangez et versez dans vos ramequins.
7
Placez les ramequins sur un lèche-frite et faites cuire 30-35 minutes au bain-marie. La crème doit être tremblotante mais pas liquide.
8
Après la cuisson, réservez vos ramequins pendant 3 bonnes heures au réfrigérateur.
9
Une fois vos crèmes bien refroidies, saupoudrez-les de cassonade et passez-les sous le chalumeau.
10
Vous pouvez renouvelez l'opération pour obtenir une couche de caramel encore plus gourmande et craquante.